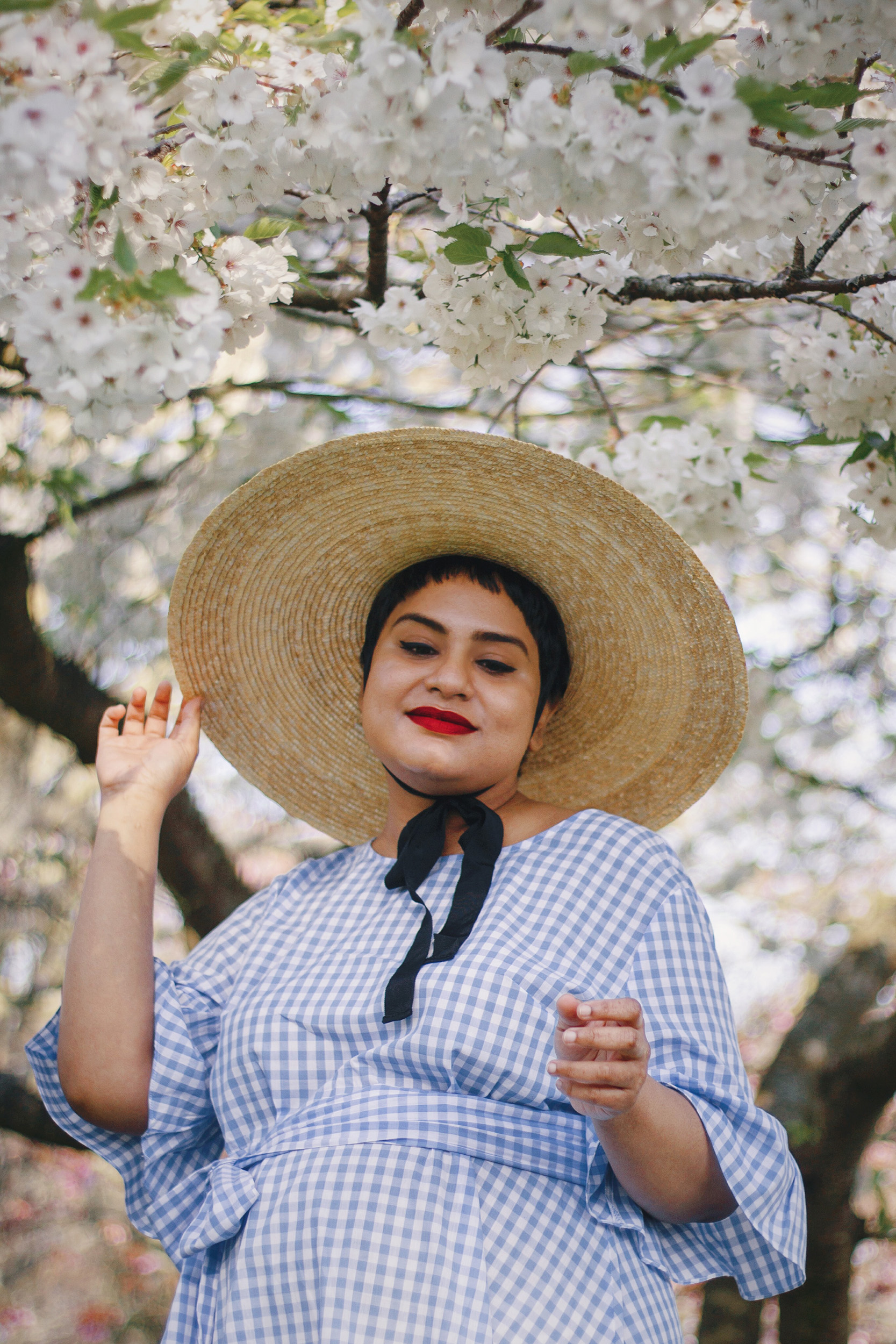 Wearing ✶ Gingham ruffle dress c/o Shein (Similar here) ✶ Wide brim straw hat ✶ Raffia bag c/o Shein ✶ Menorcan sandals

Although we took these photos a while ago, it's taken me a hot minute to finally get around to posting them! We spent the past week moving to a new hosting provider after a particularly trying time with our original one – who knew that self hosting could be such a pain?! I'm just grateful that my developer is in-house and on call 24/7 since he happens to be my husband!

Moving on from website woes, these photos are making me so nostalgic for the sunny, blossom laden part of summer which seems to be all but over now. Gingham and cherry blossoms are simply the perfect duo, aren't they? I can't think of any other print or fabric that immediately evokes summer. This blue gingham dress was gifted to me by Shein and hits all the right spots when it comes to the details. I love the flared sleeves and skirt, and the wide sash belt is the sweetest vintage touch. I'm wearing the 3X (UK 22) here, which is super roomy even on my pregnancy bod. I'd definitely recommend sticking to your usual size or checking the actual dress measurements if you're shopping for similar styles on Shein.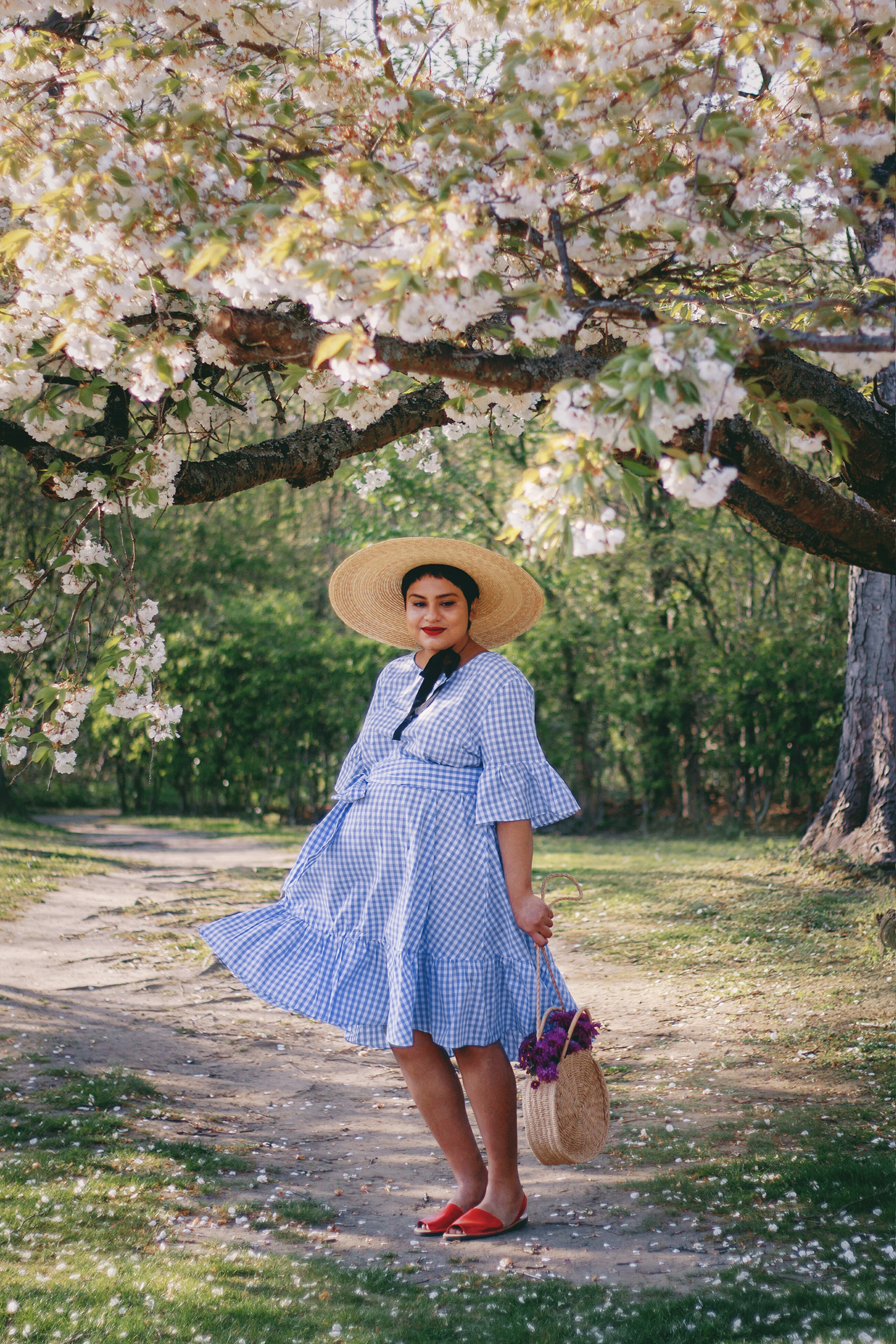 A classic summer outfit could never be complete without some straw accessories, so I obviously had to break out my favourite hat of the season for this look! It was sold out for a while but it's back in stock again now, so if you've been looking for a super wide brim boater at a not eyewatering price, you can shop it here!

My raffia bag was also gifted by Shein and I've been getting a lot of wear out of it this summer. I just adore the fact that raffia and straw are everywhere right now, summer dressing always feels so incomplete without natural materials like these!

What is your favourite part of this season? While I miss seeing all the flowers everywhere, I'm still holding out for some scorching days in June before babby arrives! Next stop: the beach!