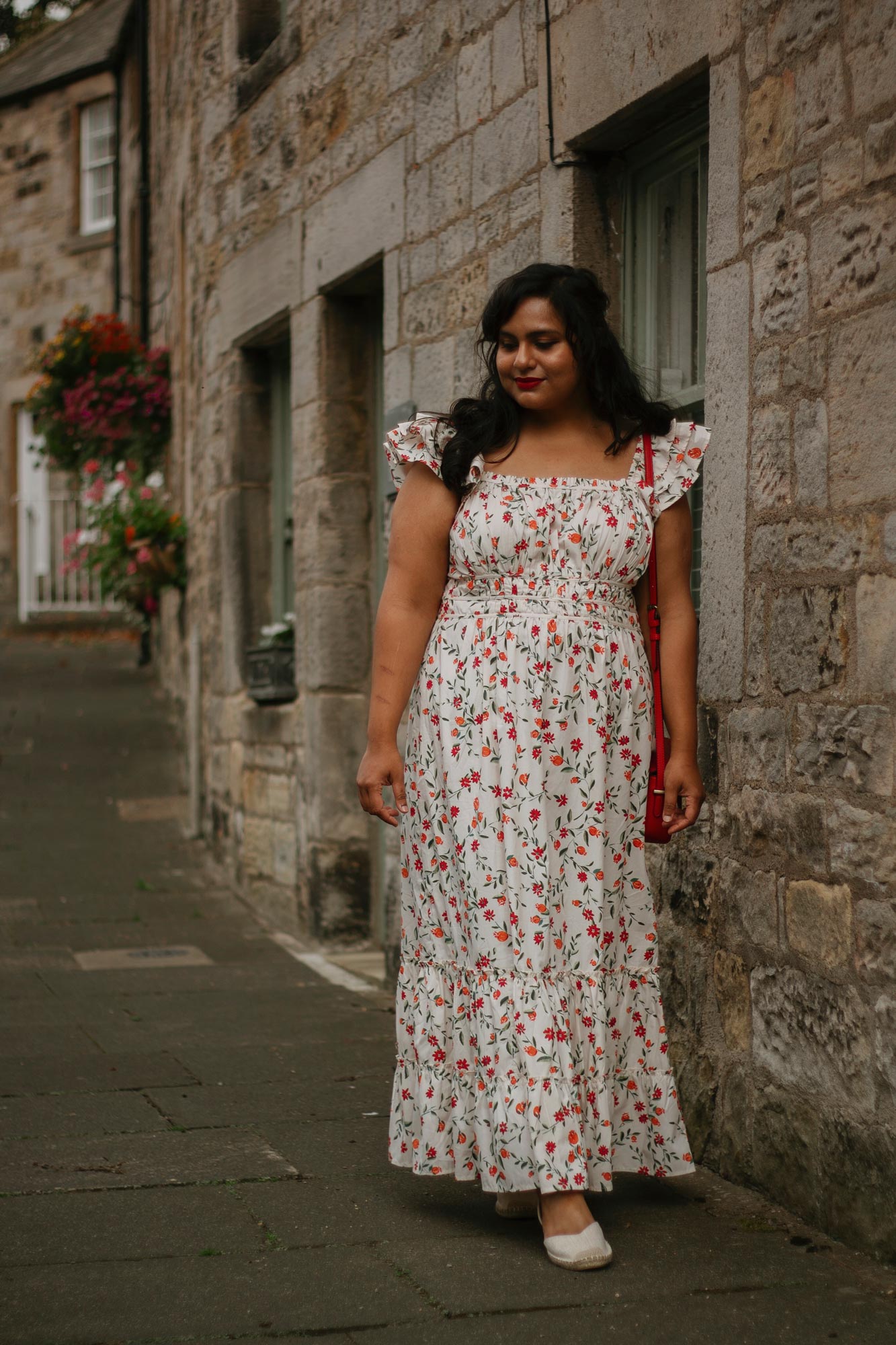 Wearing ✶ Retro cotton print dress c/o Very Shop summer dresses at Very UK ✶ Self made hair bow ✶ Espadrilles and Bee shoulder bag, both c/o Very
It's late August but I'm not ready to let go of summer yet! And with the August bank holiday weekend predicted to be sunny and warm, I'm hoping for one last river swim before the end of the season and holding on to my sundresses and sun hats. Last weekend, I wore this sweetest of summer dresses for a little trip to the Northumbrian market town of Rothbury. We've driven through Rothbury several times on our way to Cragside and Wallington, and I've always wanted to shoot some photos against the charming shopfronts and houses.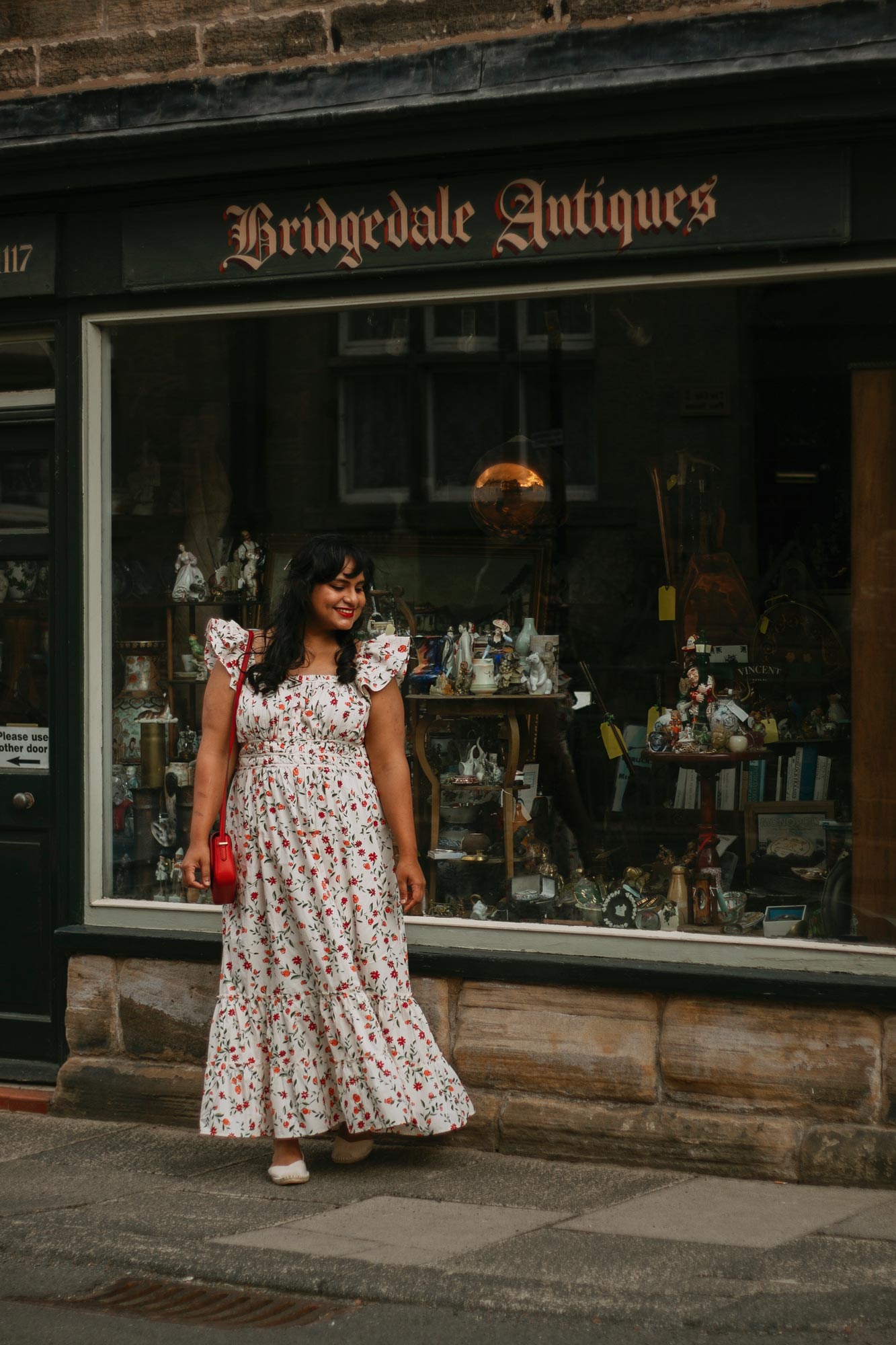 My entire outfit has been gifted by Very.co.uk (with the exception of my hair bow, which I made!) Very has so many delightful sundresses and maxi dresses in at the moment that are just perfect for summer holidays or a daytrip to a picturesque market town like this. It was hard to pick just one but in the end, this Monsoon dress in the most darling retro print had my heart. Everyone keeps saying that twee fashion is making a comeback but for me, it never left. I leaned heavily on the cutesy retro vibes with a red bee crossbody bag and cream espadrilles, both also from Very, and finished the look with a me-made hair bow and red lipstick. Matte red lipstick and winged liner is my go-to makeup look when I want I want to exude retro vibes without going into too much fuss. And my curling iron waves ended up looking like a messier version of pin up curls, which is the closest to pin up hair I'm ever going to get!
Regarding sizing, I'm wearing a size 20 in the dress and a size 8 in the shoes. In hindsight, I should have sized down to the 18 in the dress as the 20 is currently a bit too loose for me and this is meant to be a fitted style. If you look at reviews of this dress on Very and Monsoon, you'll find a lot of people saying that it runs small, but that hasn't been my experience at all – I feel that it's quite true to size. The espadrilles felt a bit tight on my somewhat wide feet at first (I can wear both wide widths and regular, depending on the shoe) but after a bit of walking, they stretched out and were perfectly comfortable all day.
I hope you enjoyed this old school outfit post! I miss the days when I'd dissect my looks and discuss sizes and fit on this blog, and I think I need to bring it back. After all, twee fashion and outfit dissection is how I started blogging all those years ago!