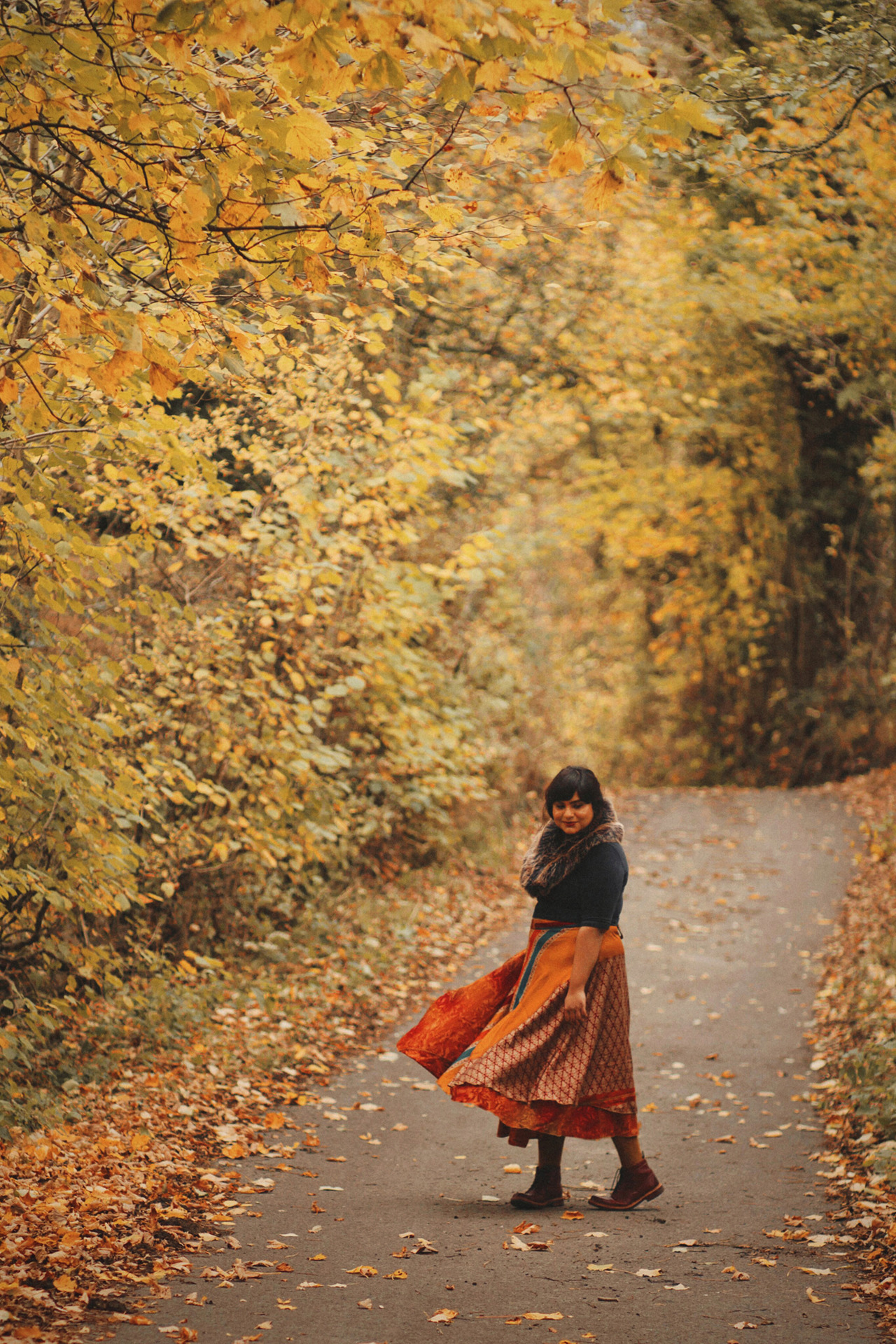 Wearing ✶ Do Darn Good recycled sari silk skirt (50% off with code CURIOUSFANCY_50) ✶ ASOS corduroy turtleneck from a few seasons ago ✶ New Look faux fur collar ✶ Handmade choker gifted by my friend's mum ✶ Tabbisocks over knee socks ✶ Clarks lace up brogue boots
We spent all of last week in County Durham, catsitting the cuddliest kitty in the world and communing with nature. It's the most relaxed I've been in months. While I was there, I also received the loveliest surprise in the post from Darn Good Yarn, a precious bit of home in the form of their recycled sari silk skirts. When Darn Good Yarn contacted me about styling one of their skirts, I was so excited! It's the intersection of everything that's closest to my heart in terms of fashion: Indian fabrics sustainably sourced and produced ethically in India by an all-woman team of weavers and seamstresses. You can read more about the craftswomen who make these skirts on the Darn Good Yarn blog here.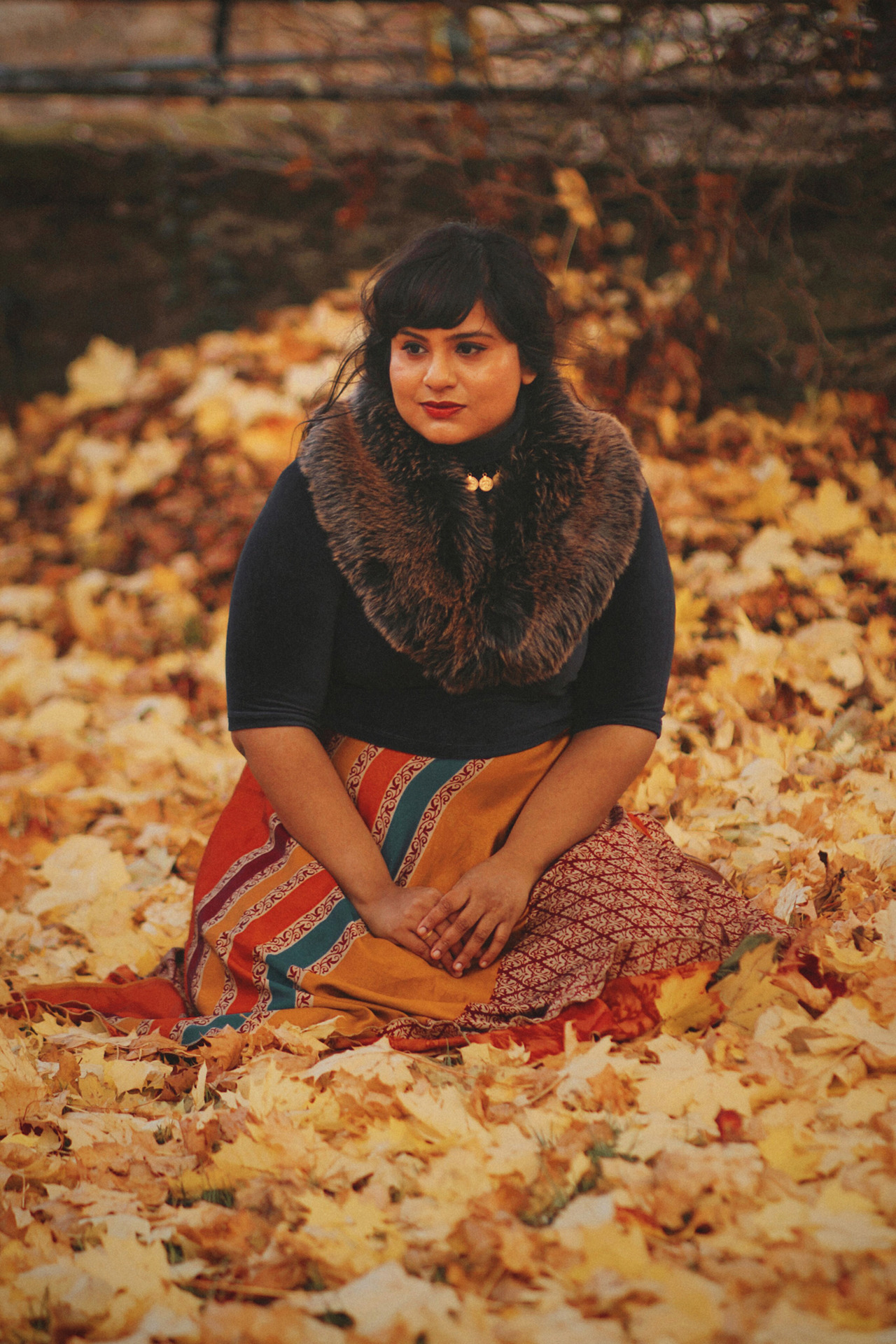 As they're made from recycled saris, each skirt is a one of a kind piece. The wraparound design is quite versatile and can be refashioned as several different dresses or even a cape! While placing the order, I selected my preferred length and size and suggested some colours I'd like (autumn shades, the colours of the season!) So when the skirts arrived, it was a surprise and what a gorgeous surprise at that! They come in two lengths, mini and ankle length, and two sizes, regular and plus. Mine is the ankle length skirt in plus, and it fits US sizes 14-20 (UK 18-24) thanks to the wrap design. I gave the other one to my mother in law to try on – she absolutely adores Indian fabrics and fell in love with it at first sight! She's a size 18 like me but petite (I'm 5'8, something that's rarely evident on photos!) and it fit her perfectly as well. And did I mention that all of Darn Good Yarn's skirts are completely reversible?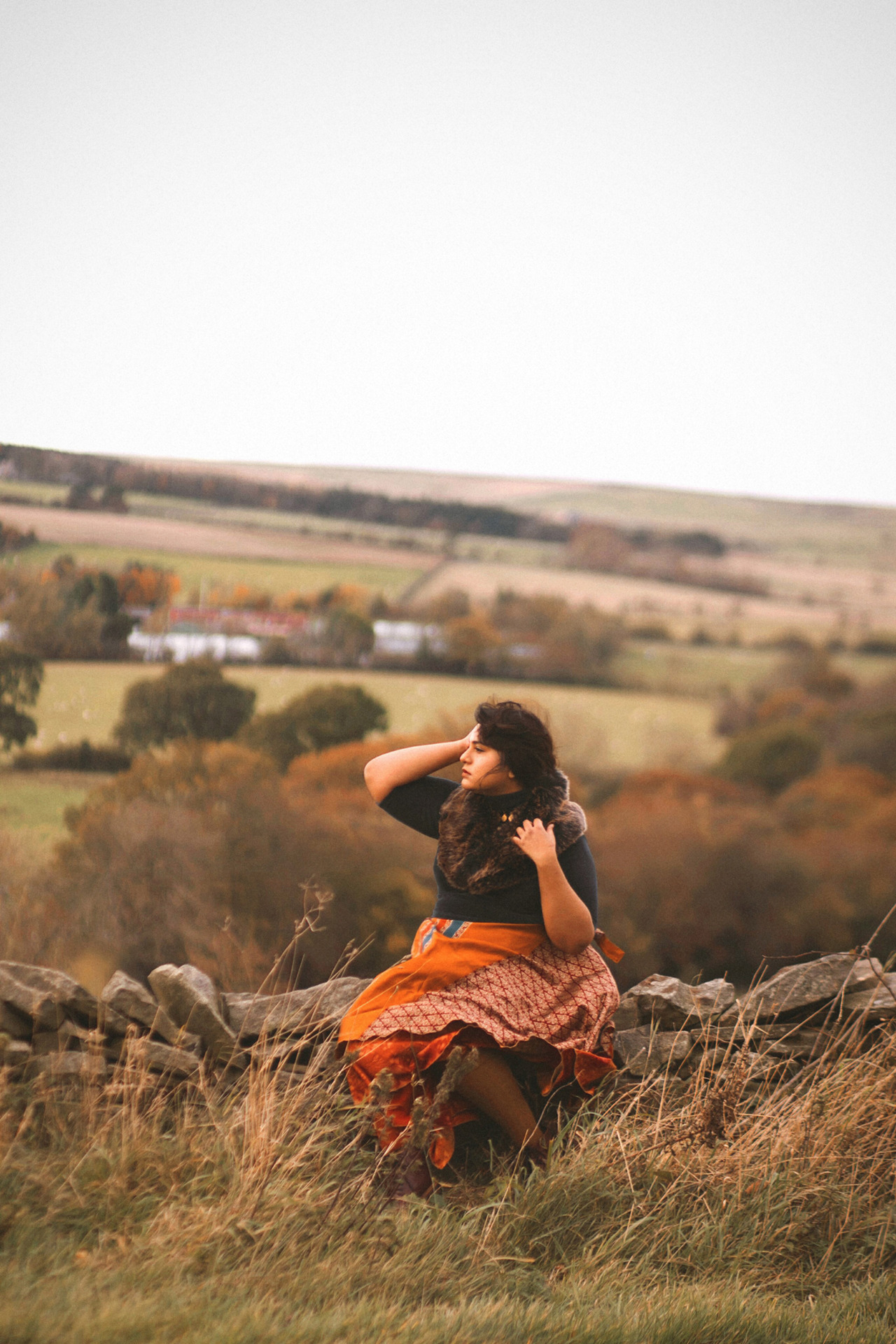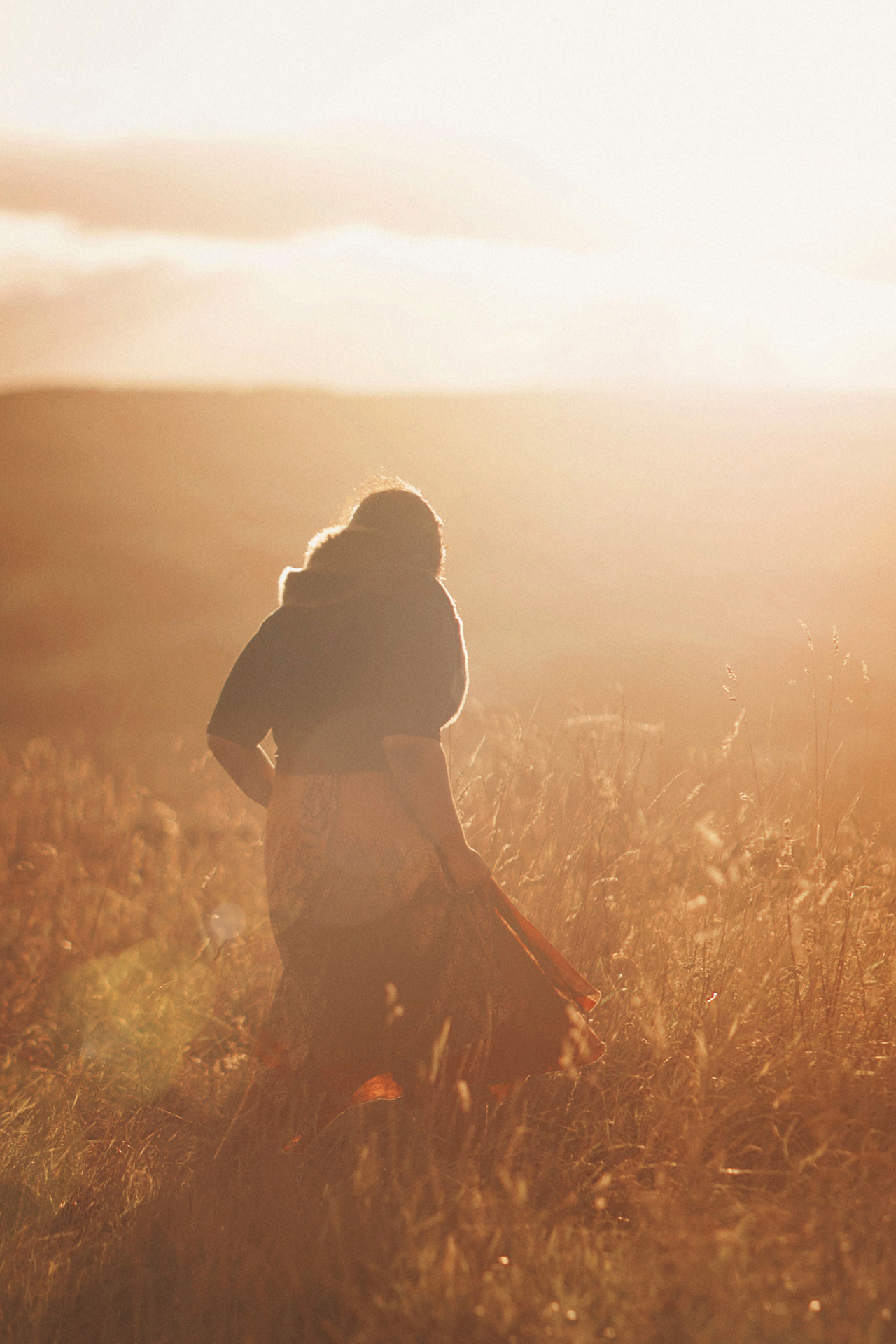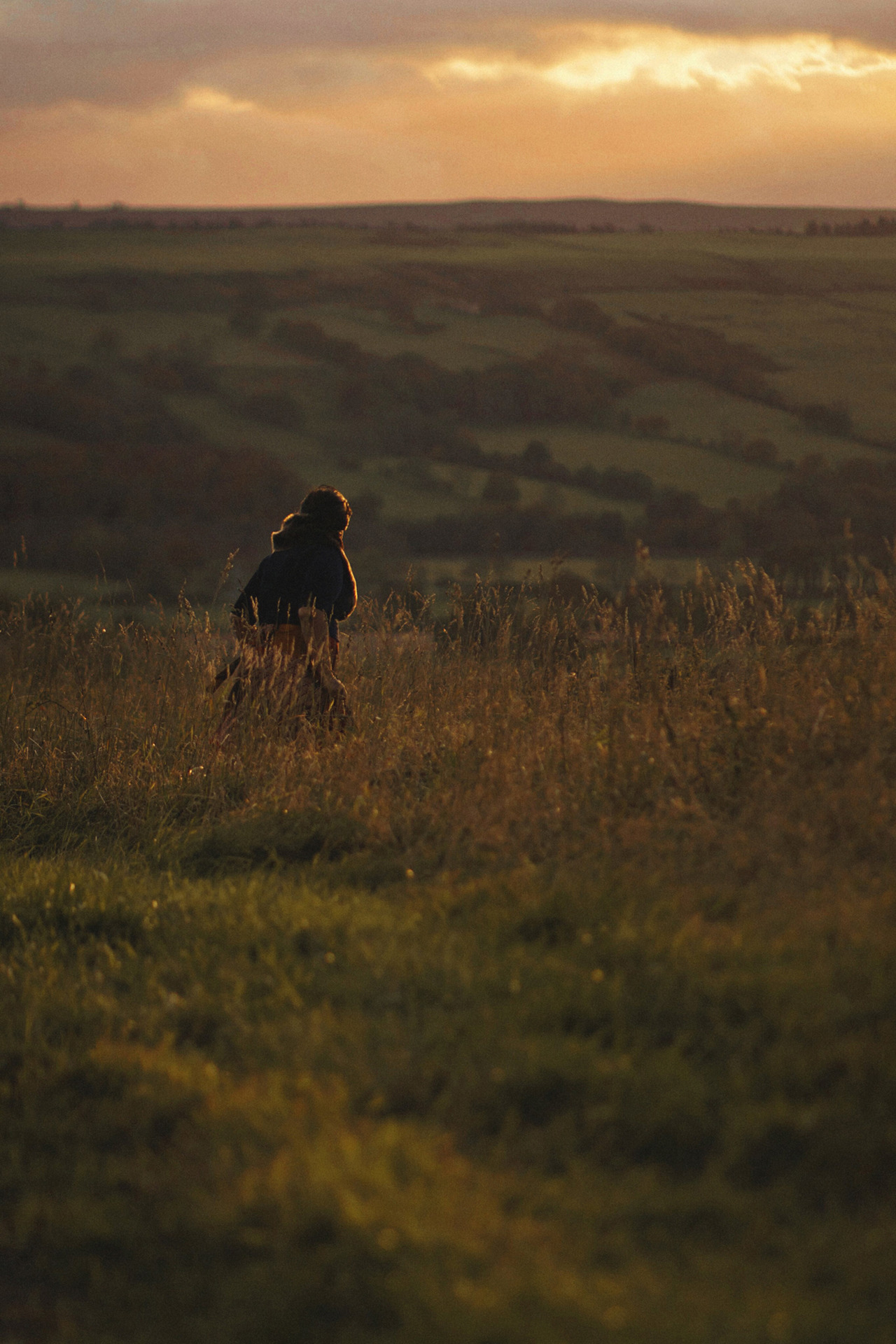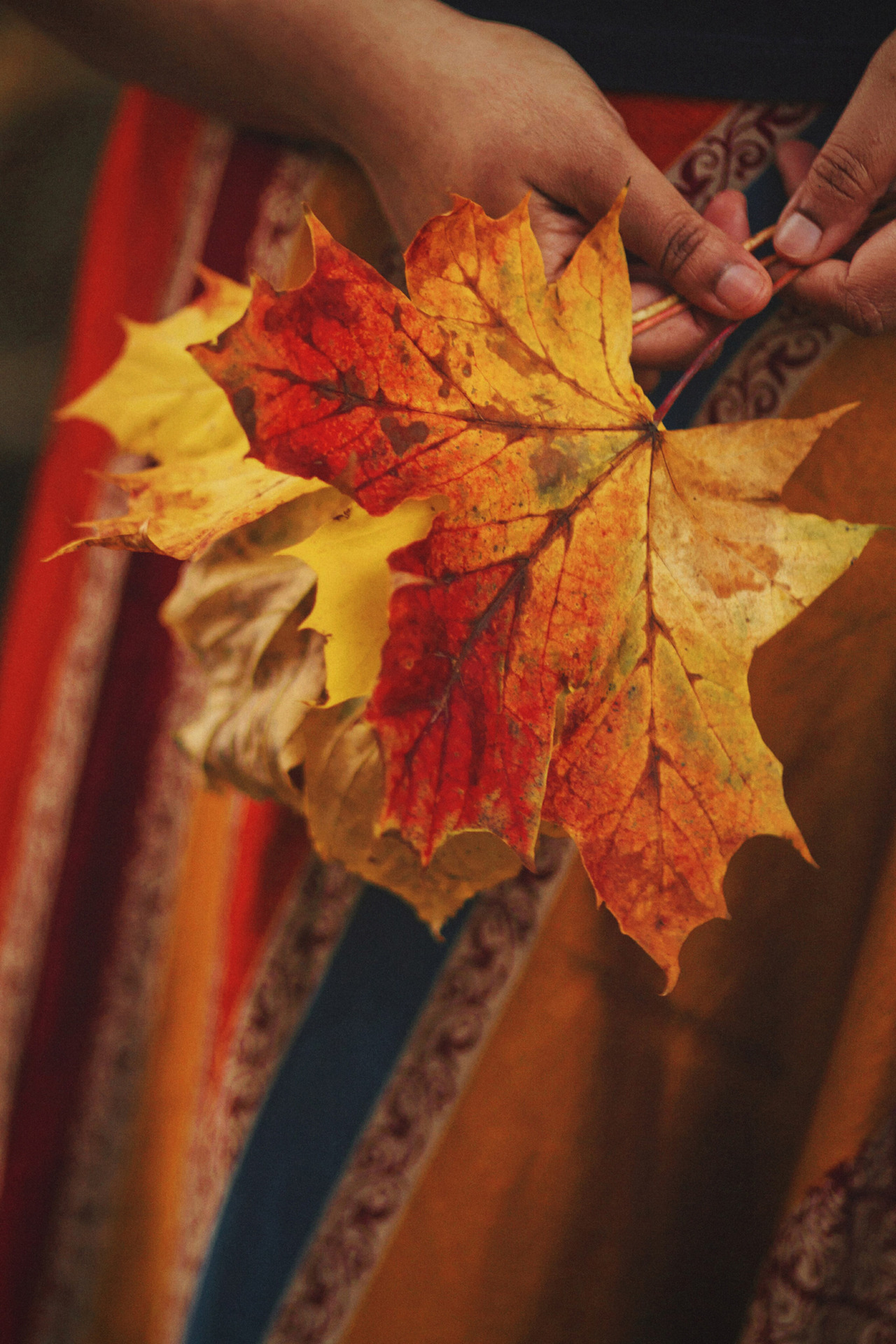 I was really inspired by the lush silk fabric and the bohemian look of the skirt, so I styled it in what I think of as my art teacher look with a couple of old wardrobe staples, my new winter boots and a necklace that my friend Ojoswi's mum made for me! And with that, I twirled my way around Weardale – because this skirt is just made for twirling – through the autumn woods and windy moors.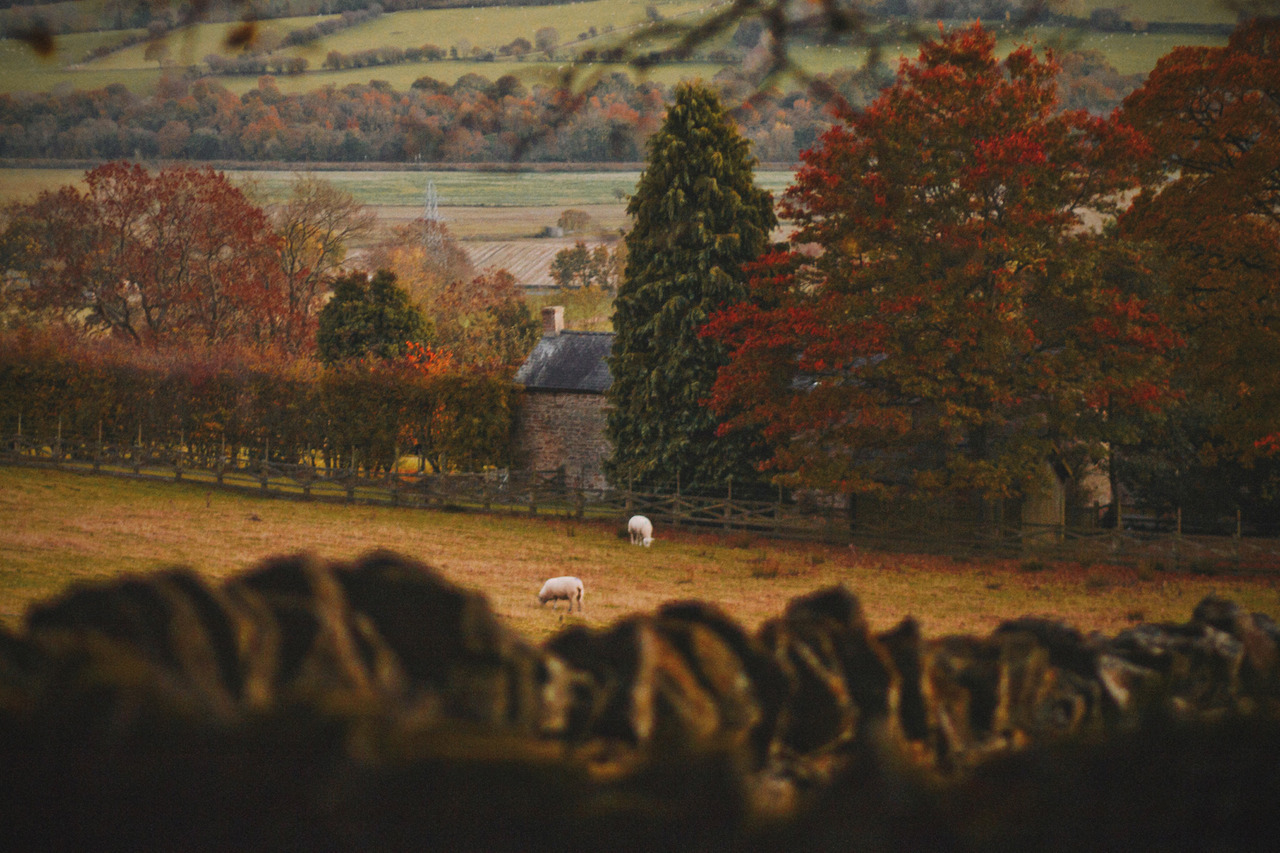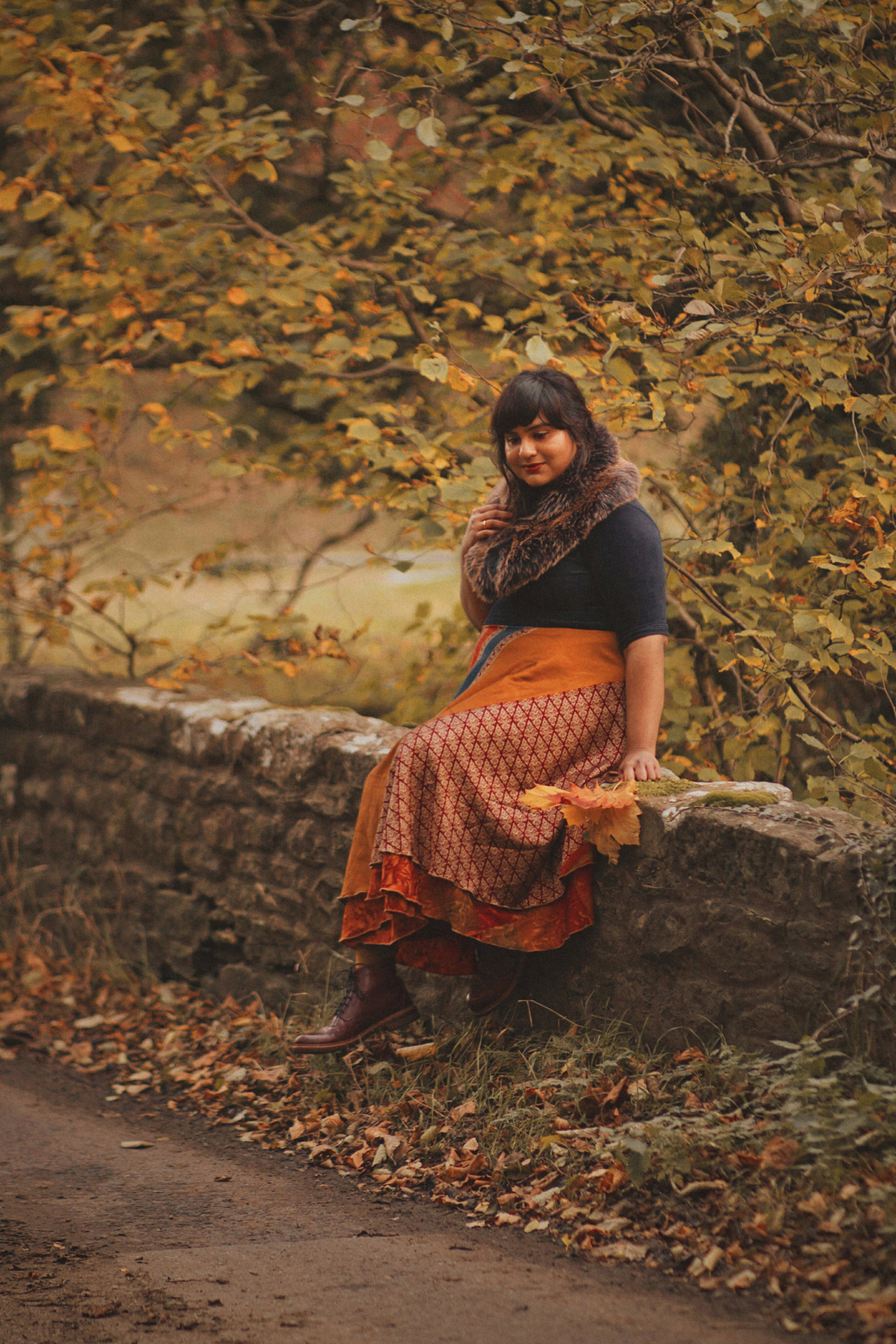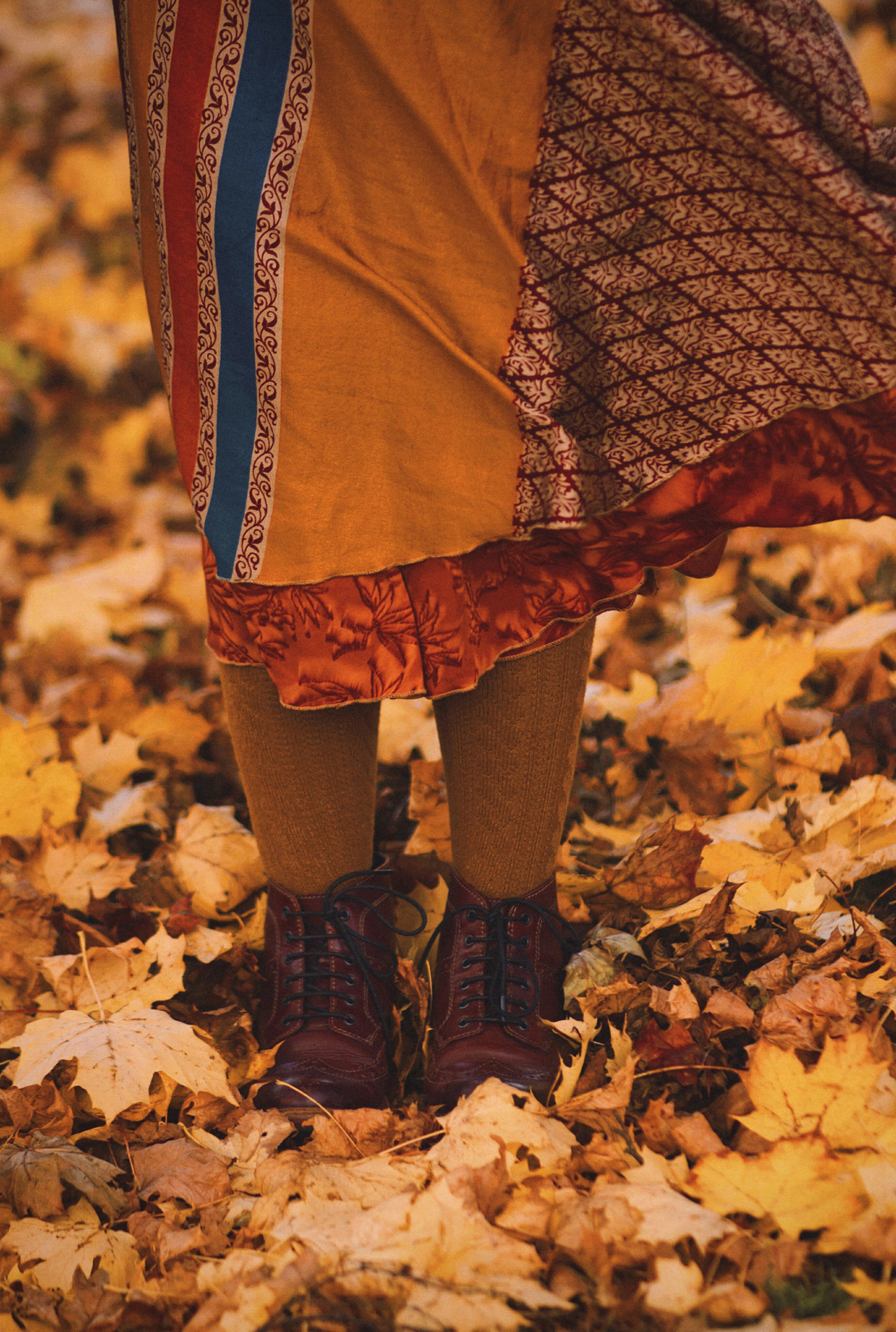 How would you style the sari silk wrap skirt? Would you wear it as a skirt or a dress or a wrap? I think I'll try styling it as a cape next! Darn Good Yarn is giving 50% off all Do Darn Good skirts with coupon code CURIOUSFANCY_50 which makes them really affordable for such a gorgeous and unique garment!