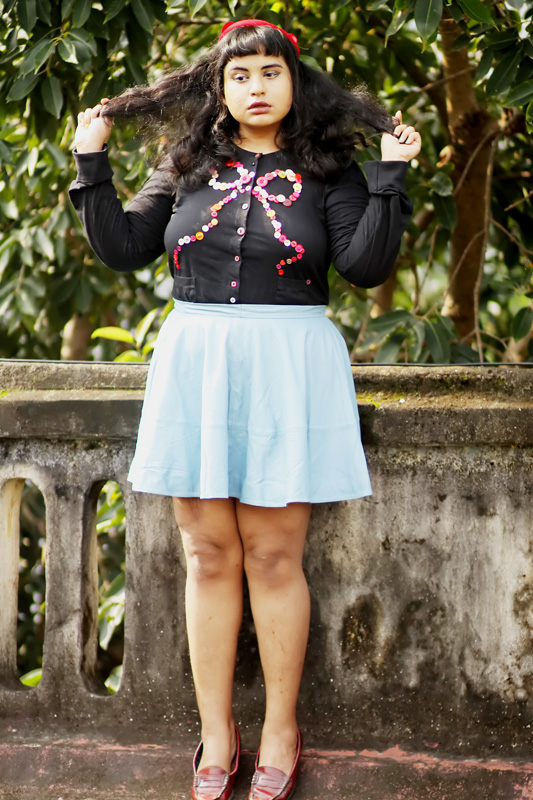 Oh, look, I am wearing black after almost 2 ½ years! Black is a colour I heartily detest since it takes me right back to my dieting days when I would swathe myself in ugly, black clothes, hoping to look thinner. My wardrobe contains only three black pieces these days, and this is one of them. I can stomach black very rarely, once in a long while, only if I really, hopelessly love everything else about the garment – in this case, THE BUTTONS. OH GOD, THE BUTTONS. SO CUTE. It's a real shame that the designer who made this stopped making clothes, because everything of theirs was max cute and incredibly well made to boot. At least I still have this top, and I'll be holding on to it like it's my firstborn. 
Top: Ellisborough// Leather skater skirt: ASOS (similar)// Cat ear beret: Arrogant Cat via ASOS// Loafers: Bass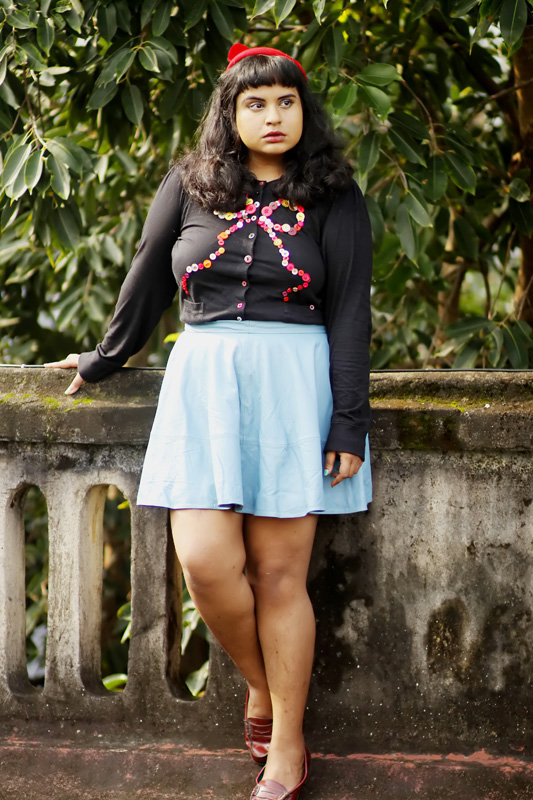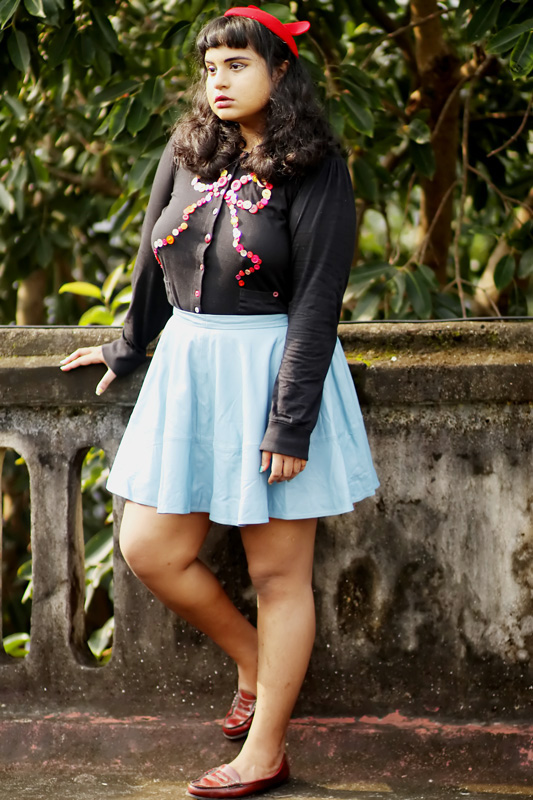 This leather skirt was a wonderful bargain, reduced to £25 from £85!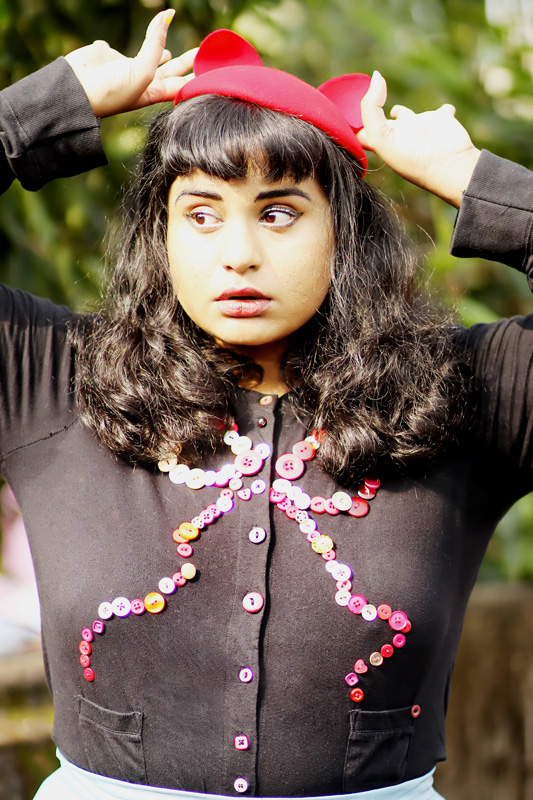 Essentially, my eyes are such a dark brown that they only look anything other than black in direct morning sunlight. And oh yeah, ears are now a theme with me, whoops!