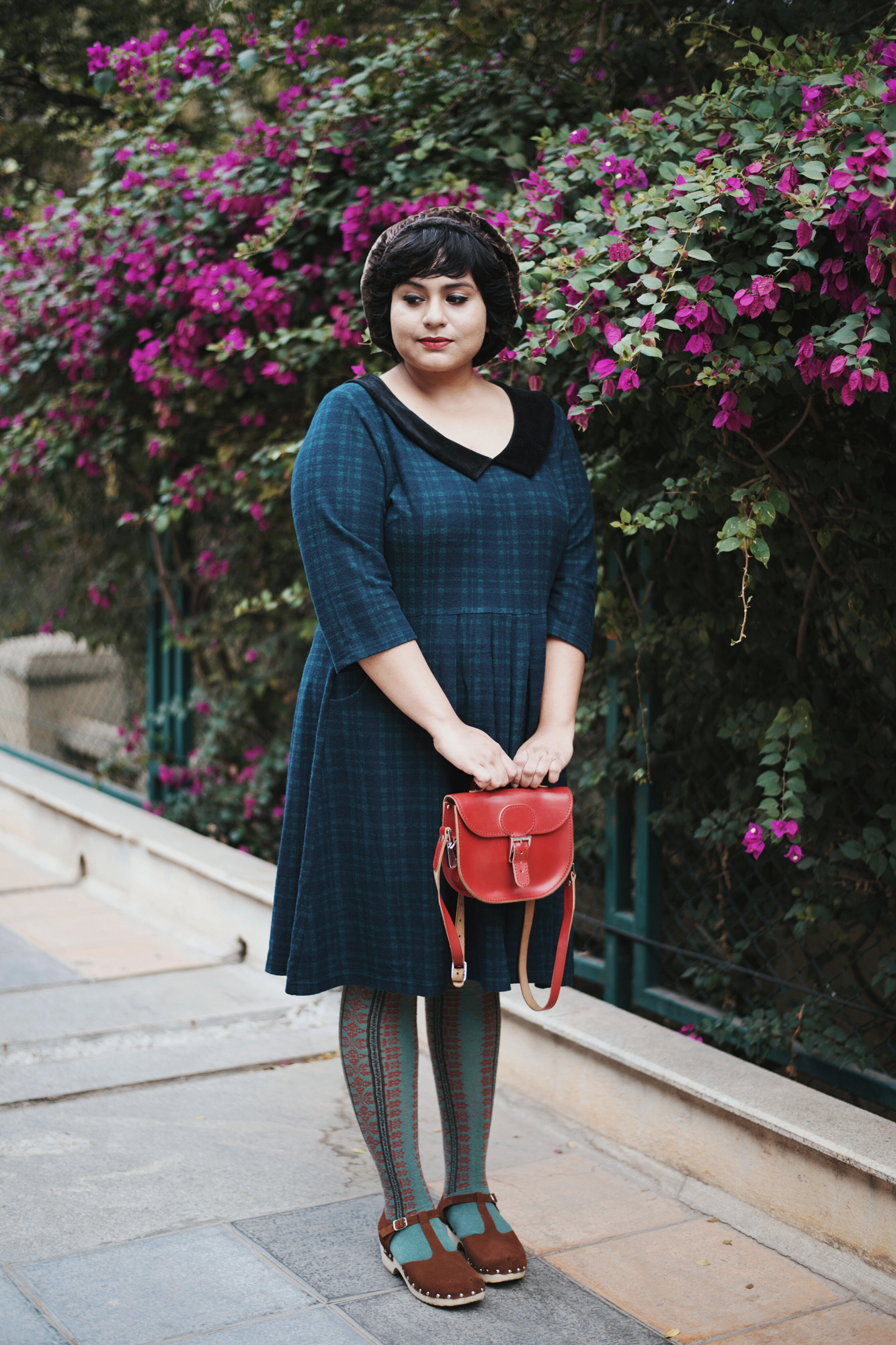 Wearing ✶ Clara Velvet Collar Check Dress ℅ Joanie Clothing ✶ Tabbisocks Snowflakes Textile Knee Socks ✶ Vintage Velvet Beret via Fabgabs on Etsy ✶ Brit Stitch Half Pint Leather Satchel ✶ ASOS Suede Clogs
I'd been admiring all the cute and elegant offerings from Joanie Clothing for the past few months, ever since I saw their pieces on The Em Edit, but this is the first time I tried on anything by them. I might be a little bit in love! Vintage clothing has forever been my jam, but plus size vintage clothes are hard to get hold of, especially from the pre-80s era. Which is why I always appreciate it when contemporary pieces somehow capture the feel of vintage without going overboard – like this green plaid dress from Joanie Clothing. I mean, look, it has a velvet collar and pockets!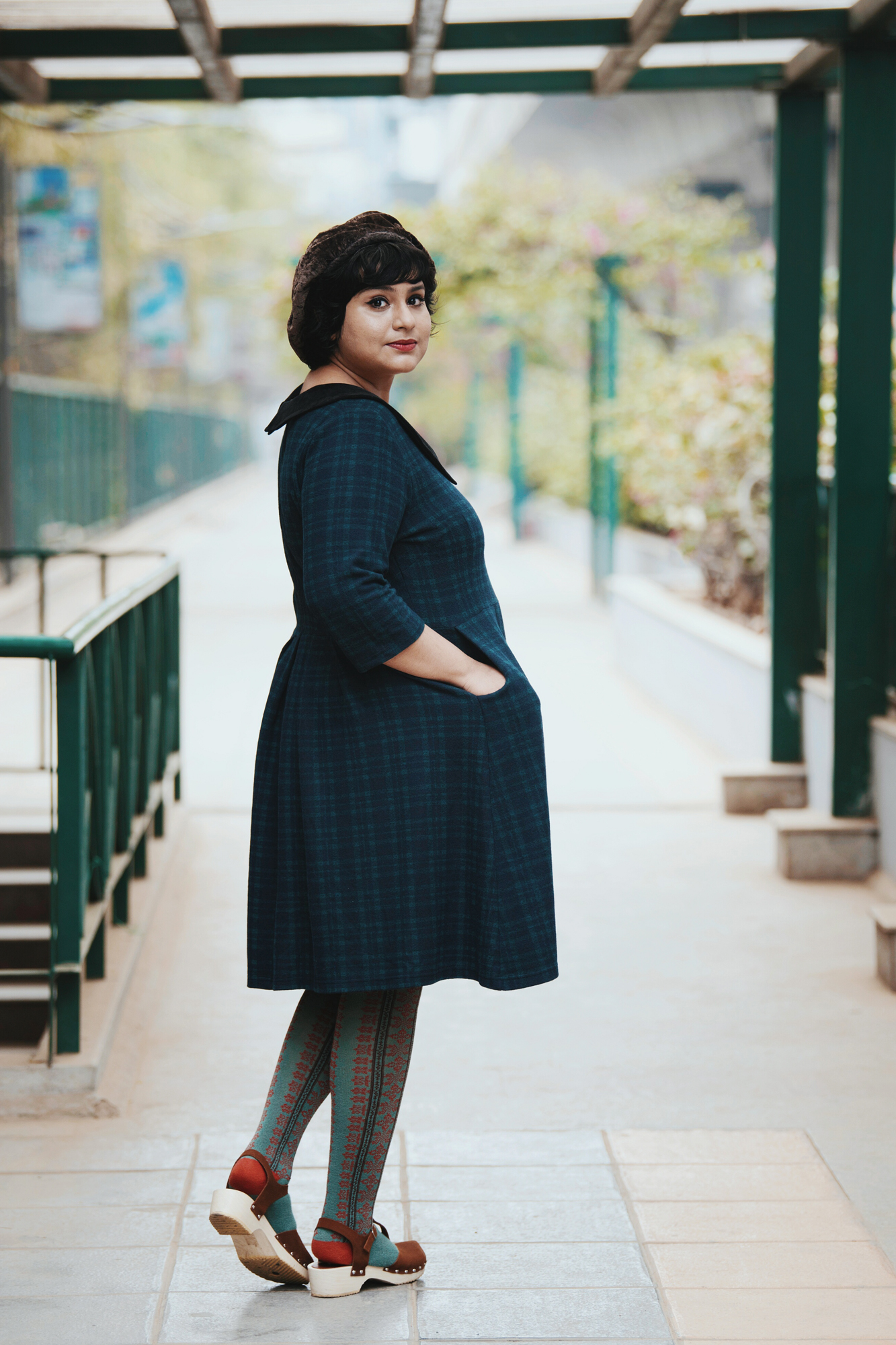 While plus size fashion is a lot more diverse now in terms of aesthetic than it was even 3 or 4 years ago, I still find that there's a lack of cute, classic pieces. Stuff that's simply cut with attention to detail and a general air of vintage. The Clara velvet collar dress ticks all those boxes. I sized upto the 20 as I wanted it to hang a little loosely on me, but it's not necessary! The dress is quite roomy and the fabric is the stretchy, woolly, flannelly (not a real word) kind.
I completed the outfit with a vintage velvet beret to offset the velvet collar, my favourite new pair of knee socks from Tabbisocks, low heel leather clogs, and my Brit Stitch satchel to match the red on my ankles. (Sticking quite doggedly to the fifth item rule, apparently!)