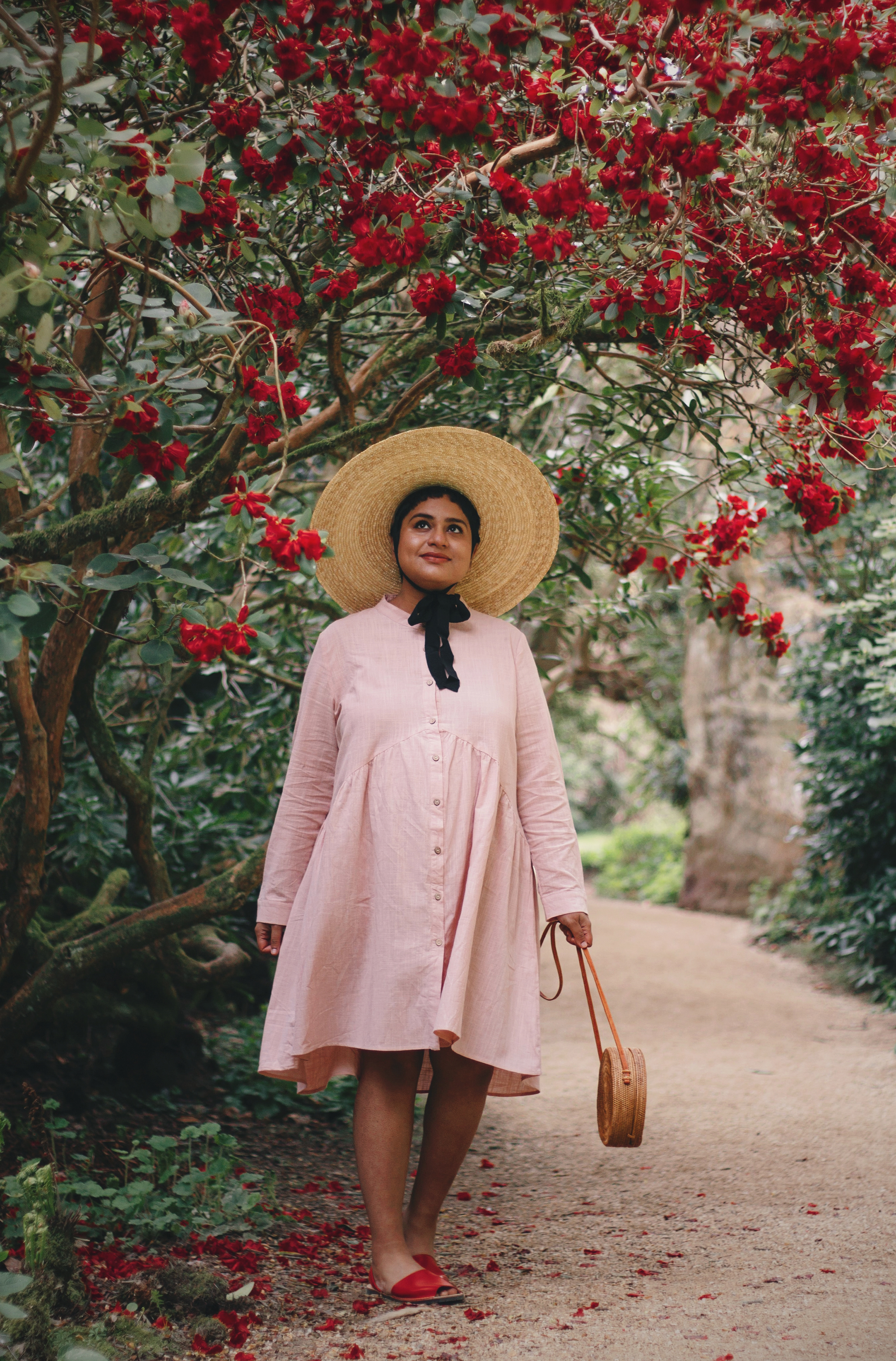 Wearing ✶ Zanzea shirt dress ✶ ASOS wide brim boater hat ✶ Red Menorcan sandals ✶ Rattan circle bag

With the weather feeling more and more like summer with every passing week, I finally took the plunge and went back to the short short crop! I'd been meaning to get my hair cut since last year, but I wasn't keen on losing the insulation it provided through the winter. I couldn't be happier with this though – a part of me always wanted to recreate my pixie from 2016, and here I am now! I absolutely don't believe that having super short hair means having to adopt a particularly unfemme/unfeminine style, in fact I love the contrast it creates with this pretty pink dress here, for instance!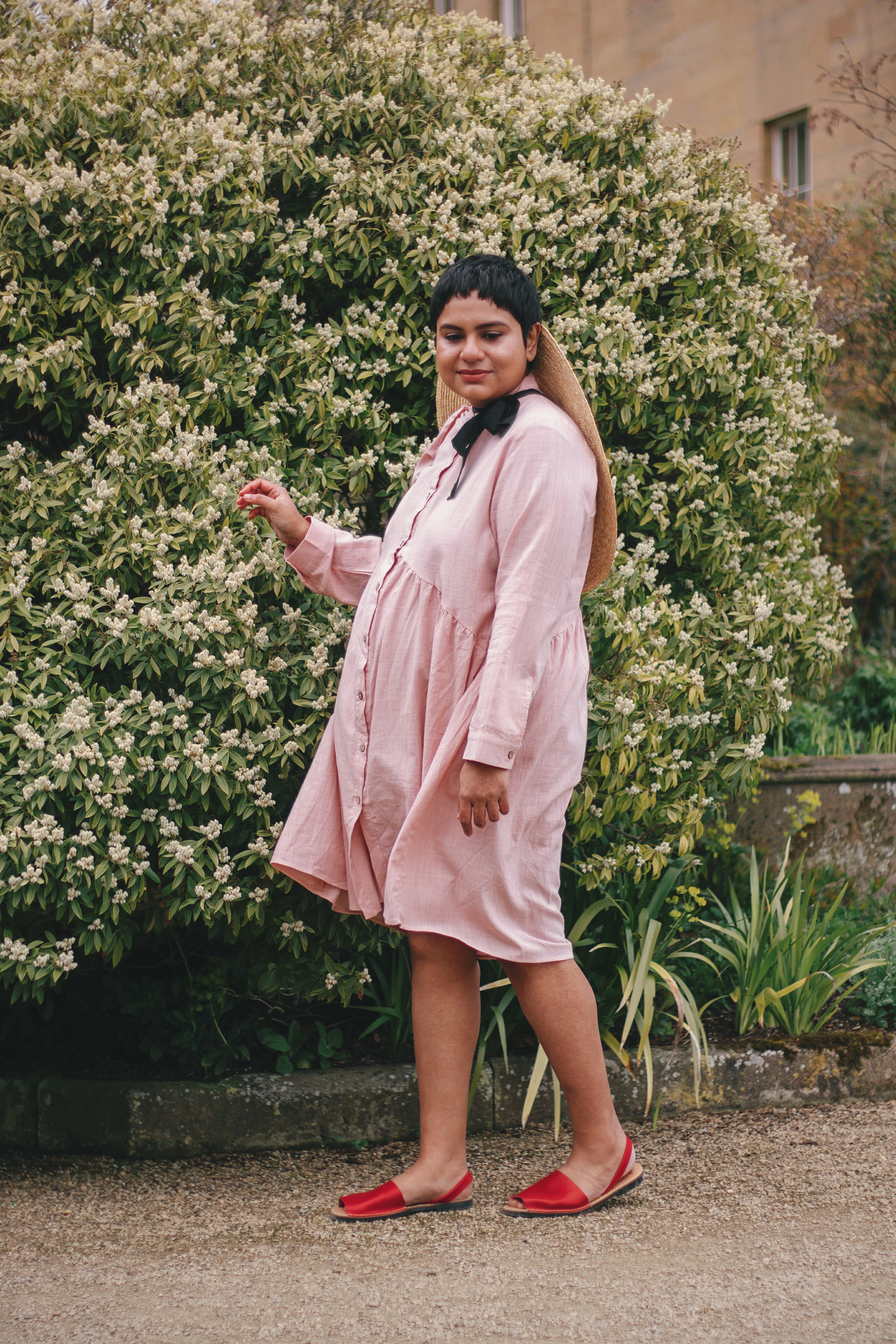 This dress is one of the few new things I've bought during my pregnancy – sometimes I can't believe that it's been 7 months already and that babby is almost here! I've been quite lucky with maternity wear as most of my pre-pregnancy clothes still fit me with ease. One of the benefits to having a wardrobe consisting mostly of oversized, billowy pieces! I've honestly been quite underwhelmed by the maternity clothing I've seen so far – it seems to be focused quite heavily on leggings and tunic tops, neither of which speak to me at all. I've always been comfiest in oversized smock dresses, and that hasn't changed in pregnancy. Plus, they go over my belly with the greatest of ease!
I've also been sizing up in more fitted styles for ease of movement, it works pretty well most of the time! I am quite broad around the shoulders, so they're generally able to accommodate the extra fabric that comes with sizing up. I even went up a size in this dress as I wasn't sure how Asian sizing would translate on my body, but I needn't have worried as it's super oversized with loads of room to spare! For reference, I'm wearing a 22 in this but I could easily have worn my usual 20 instead. It was actually freezing the day we went to Belsay hall gardens for a bit of a wander and some photos, so my spring themed look wasn't exactly weather appropriate! I was itching to wear my giant new hat though, and my Menorcan sandals, and now that it's legitimately gorgeous and warm, you'll be seeing a lot more of them on the blog!