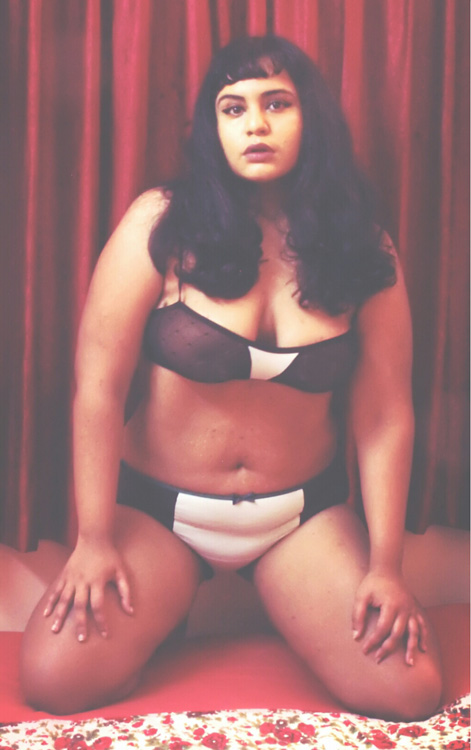 I was contacted by the team at Dear Kate a while ago about reviewing some of their lingerie. Now, I've written before how I don't wear bras anymore, but I do love pretty lingerie that doesn't hurt my boobs! I don't care for hard plasticky things next to my skin, but I do love the look and feel of beautiful underthings – in any case, my plain cotton bralets to tend to get a bit boring! With this in mind, I went through Dear Kate's collection and was delighted by what they have on offer. The range is not very extensive yet, but I loved the look and the coherence in aesthetic. I decided to go for the Ella Brief Mini and the Ella Bralet in the end, and Dear Kate was generous enough to send me the Amelia Hipster Mini as well, from their plus size range.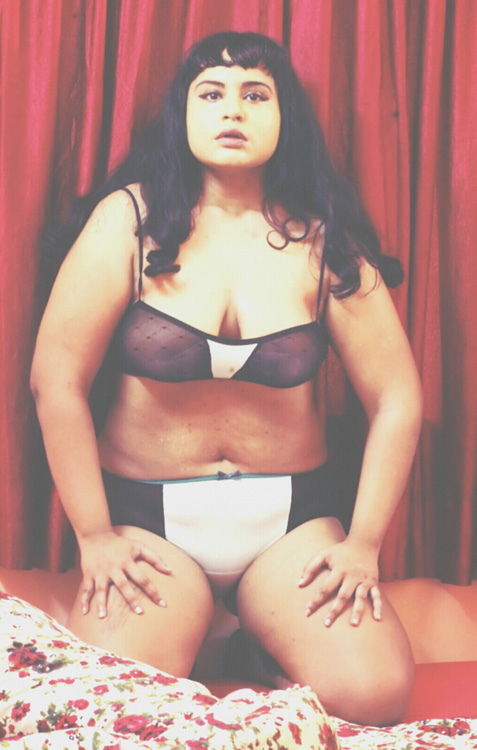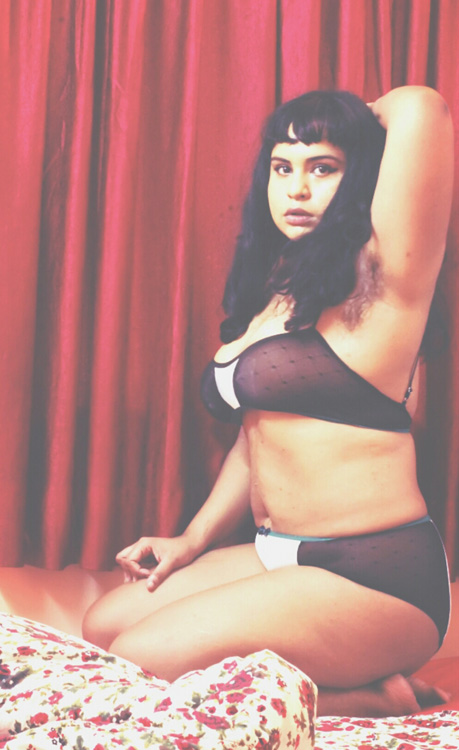 [You didn't think I was going to shave my pits just because I'm posing in lingerie, did you?]
Like many brands, Dear Kate has been cautious in their approach to their plus size offerings, so currently, their plus range consists of the Amelia and Rosa knickers. I, however, did talk to them about it, and they let me know that they have been thinking of expanding their larger sizes to more designs, depending on the sort of response they get.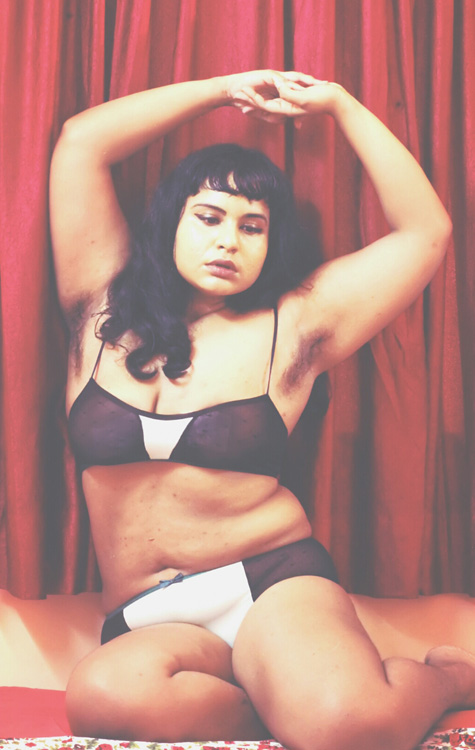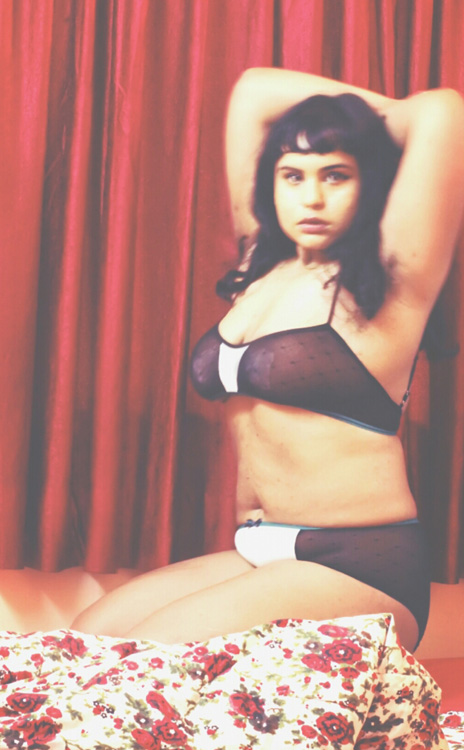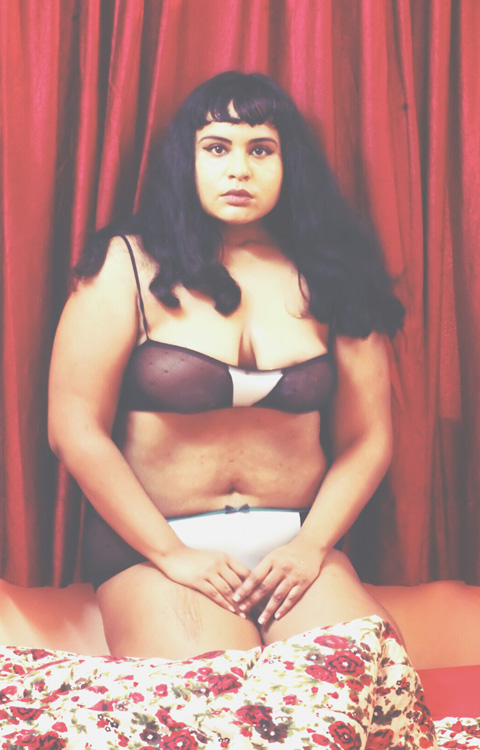 The Ella set is gorgeous, and terribly comfortable – a testament to Dear Kate's patent pending fabric technology which wicks moisture while being leak and stain resistant. I can't personally comment on the latter two, but the material does feel lovely against my skin. I got the large in the bralet and the knickers as well – the knickers are a perfect fit for my 39" hips but the band on the bralet could have been tighter. I suspect I would have done better with the medium when it comes to the band, seeing as my underbust is 32", but it probably wouldn't have fit as well on the cups. The Ella Bralet seems perfect for people with a larger band but smaller cup size, in general. The Rosa Briefs fit very similarly to their fancier counterparts (I got them in the large, too) and while they are on the pared down and basic side, the material and the lace detailing are lovely, and I can easily see them becoming my go-to pair of knickers for everyday use. I generally wear simple, no-fuss underthings on a daily basis, but like to switch it up with something more glam for special occasions, and the Ella set and the Rosa briefs perfectly match all my needs. ♥ 
Edit: Dear Kate very generously offered all my readers a 25% discount on their site till January 31 with the code 'curiousfancy' ♥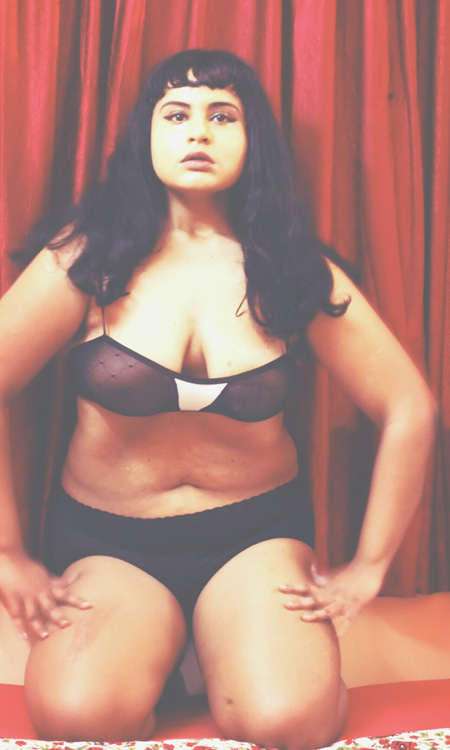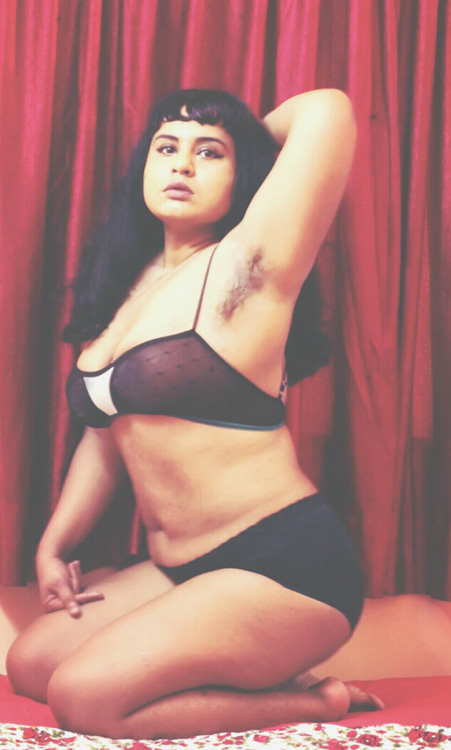 Wearing>> 
Ella Bralet // Ella Brief Mini // Rosa Brief Mini 
PS: I apologize for the makeshift pasties, but I had trolls speculating on the size of my nipples on Twitter recently, and I didn't feel comfortable wearing something this seethrough on my blog otherwise.