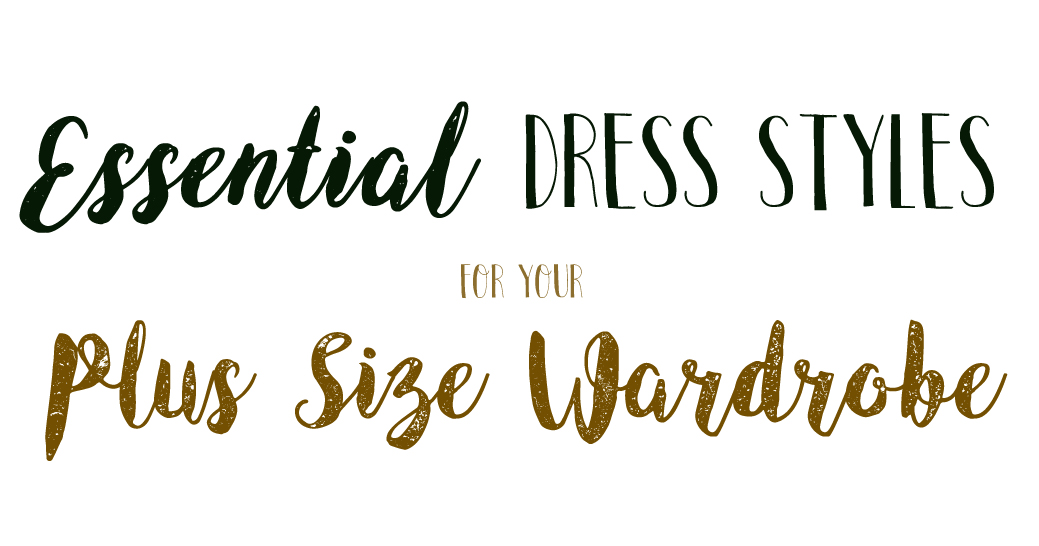 I love dresses, and that's no secret. Most of my ootds are in dresses. About 80% of my wardrobe is dresses. They're just so easy to throw on, a one piece outfit with shoes and a bag and you're good to go anywhere! What's not to love? When it comes to plus size dresses, there's so much more to choose from than even 5 years ago. All the different styles – from shirt dresses to shifts, tea dresses and LBDs – and I can never have enough! Here are my 6 essential dress styles for the contemporary plus size wardrobe.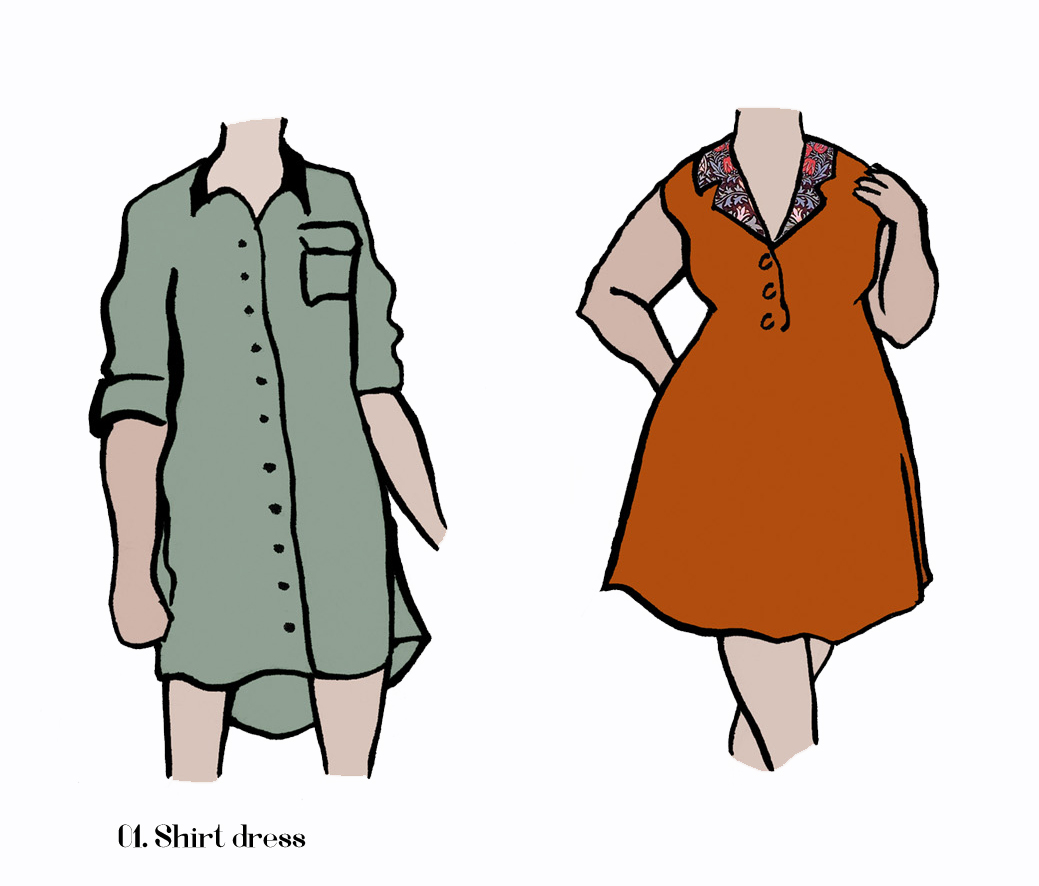 Shirt dress
Shirt dresses are a classic and so versatile. From 50s style nipped in waists with full skirts to oversized, functional button ups. Shirt collar, peter pan collar or none. Tuck it into a skirt and you have a whole new blouse altogether! My favourite style of shirt dress is functional, with a hint of the classic femininity. Something you could easily throw an apron over and then go cook a massive feast!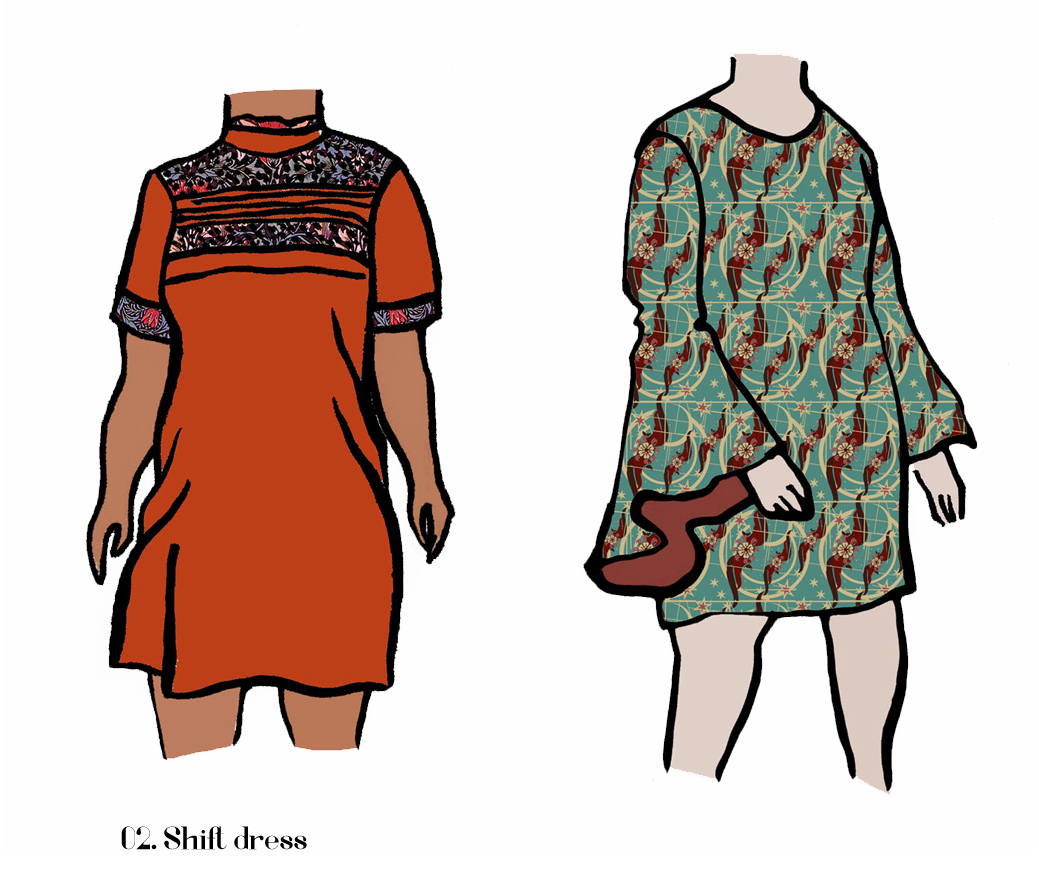 Shift dress
Shift dresses are perfect in their simplicity. You could go classic mod with a turtleneck and mini length, or give it a more 70s retro twist with bell sleeves. It's hard to go wrong with shifts! You can dress them up or down, go sleeveless in natural fibres for summer or dazzling in sequins for the winter party season.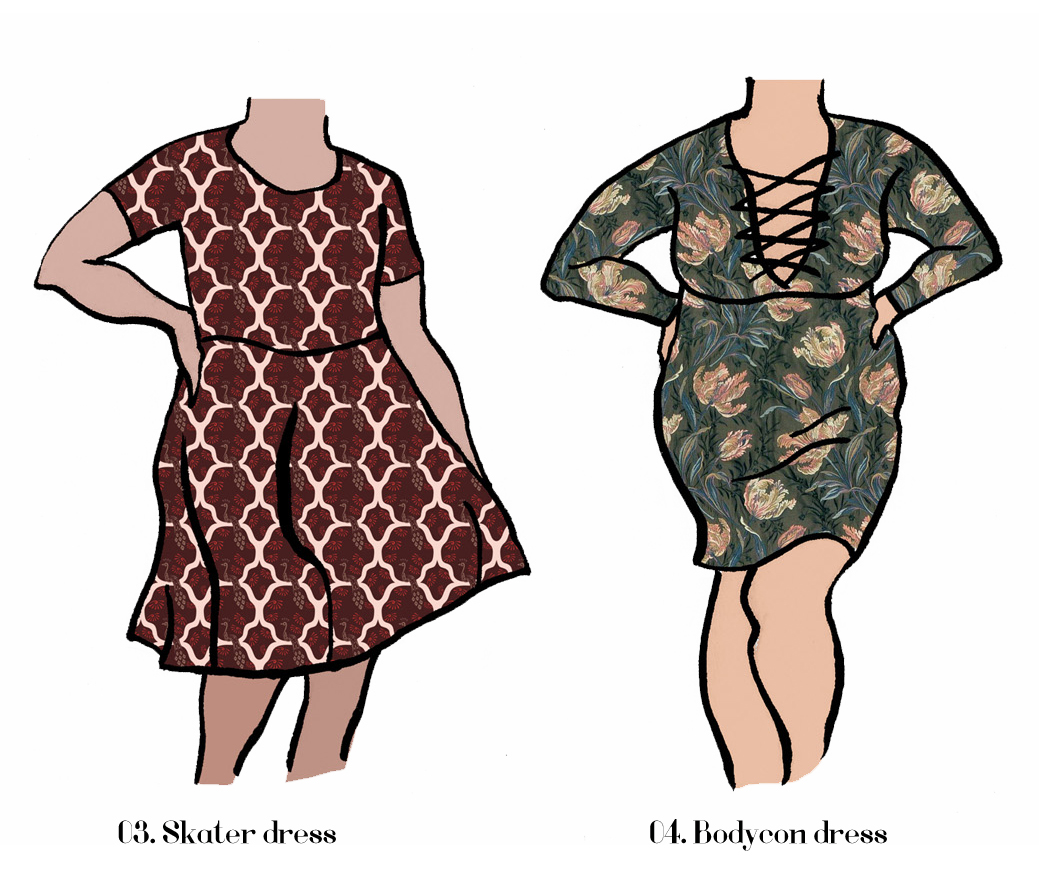 Skater dress
Skater dresses are ubiquitous and some consider them overdone but it's hard to imagine them falling out of fashion because they're just. so. easy. to. wear. Skater dresses are made for those occasions when you want to look cute but don't feel like putting in the effort. They're perfect for the whole dress, flats, bag and out of the door routine of getting dressed, especially for people like me who hate pants! Add a bomber jacket and boots for a look that'll always be stylish.
Bodycon dress
If stretchy, body hugging and very very comfy is your jam, bodycon dresses are for you! Bodycon is how plus size fashion really took off for me, with the infamous Beth Ditto Domino dress, the reclaiming of VBO, fat activists and then plus size bloggers posting ootds in graphic bodycon dresses. I'll always associate the bodycon silhouette with the early years of plus size fashion, it's an icon of the time! For a contemporary update on the bodycon dress, look for luxe fabrics like velvet, and lace up details.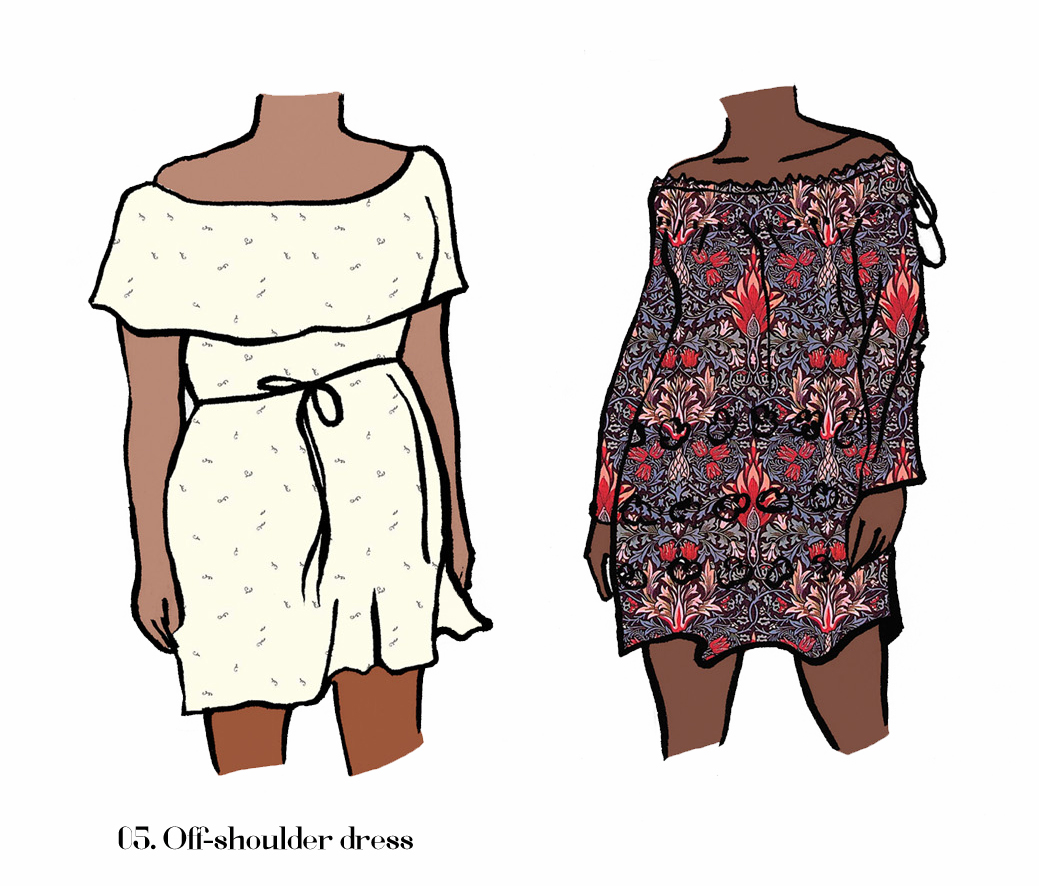 Off-shoulder dress
Off-shoulder dresses are an oddly pleasing result of the 2000s revival running into the festival fashion trend. Although off-shoulder dresses are generally a summer staple, flowy, long sleeved, bohemian style off-shoulder dresses are lovely for mild, transitional weather when paired with a (faux) leather jacket and hippie boots.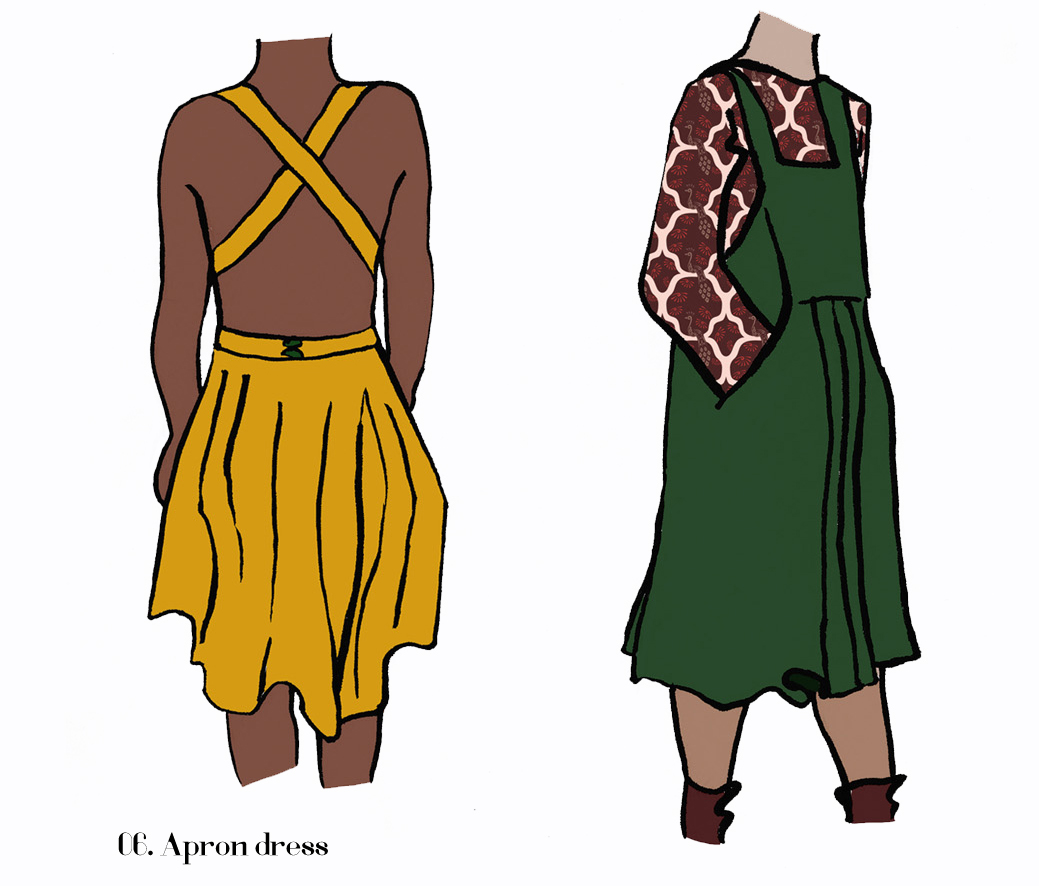 Apron dress
The grown up sibling of the pinafore, apron dresses have been constantly on my fashion radar all throughout last summer! And what's more, they transition effortlessly into winter with just the addition of a blouse underneath. I love the understated elegance of the apron dress. It's one of those timeless pieces that'll forever be stylish.
Which one's your favourite? Are you more of a minimal shift person or are you all for a preppy peter pan collared shirt dress? You can find many of these dress styles at the plus size range from Shoppers Stop this festive season. Let me know which styles you love in the comments below!