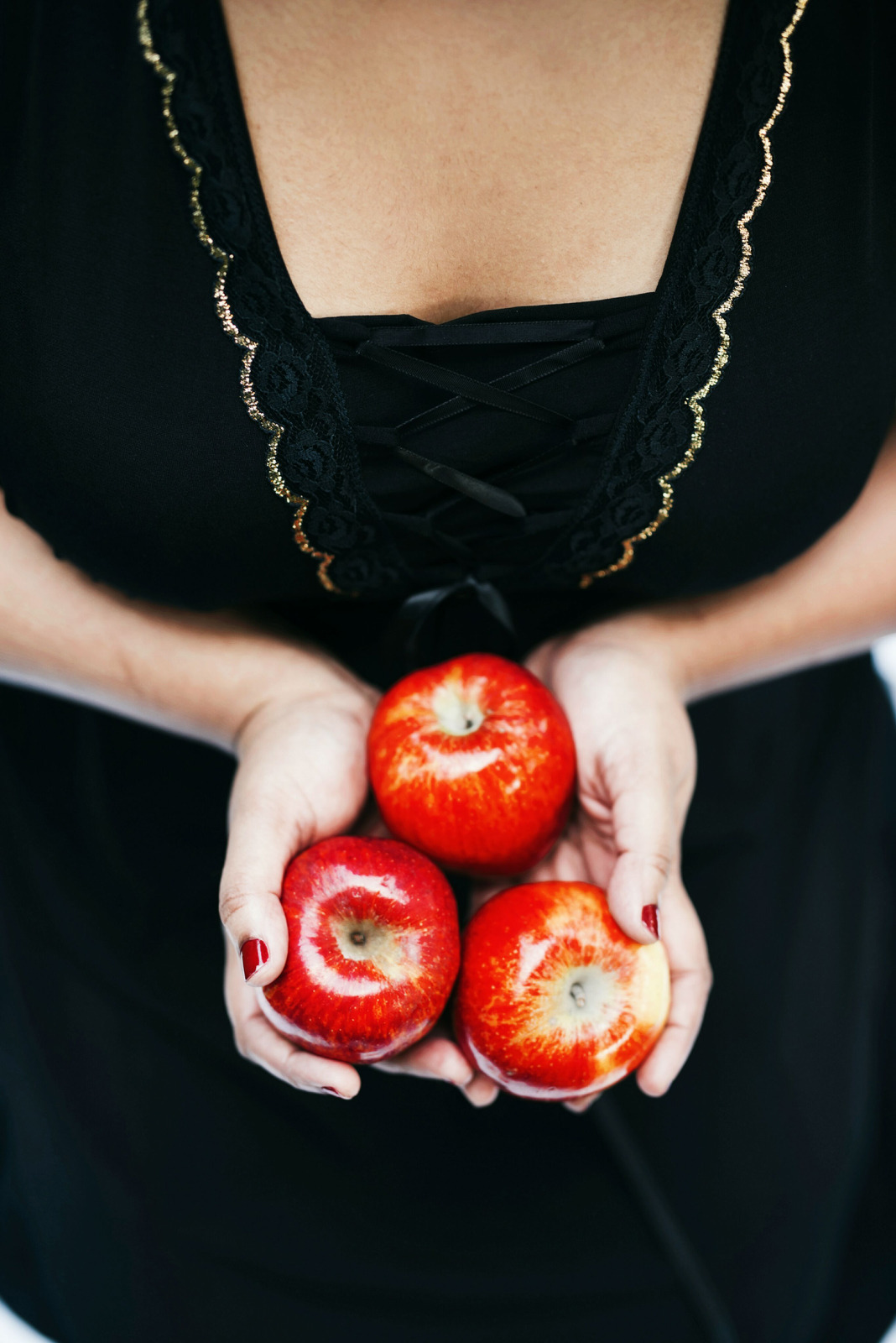 Wearing ✶ Angel dress c/o Dare Fashion ✶ Mustard OTK socks c/o Tabbisocks ✶ ASOS velvet heels 
Let me tell you about a memory of apples. The winter I was 9 years old, my mother came back from Delhi with a basket as tall as me filled with the shiniest and reddest Kashmiri apples I've ever seen, before or since. And she gave me a copy of The Magician's Nephew, a book concerned heavily with the Biblical apple. As I sped through the book while munching my way through the basket of apples, I became convinced that this magical fruit of Life that C.S. Lewis kept going on about was none other than my jewel red Kashmiri apples. It added just the right amount of surreality to what soon became my favourite book for the next few years.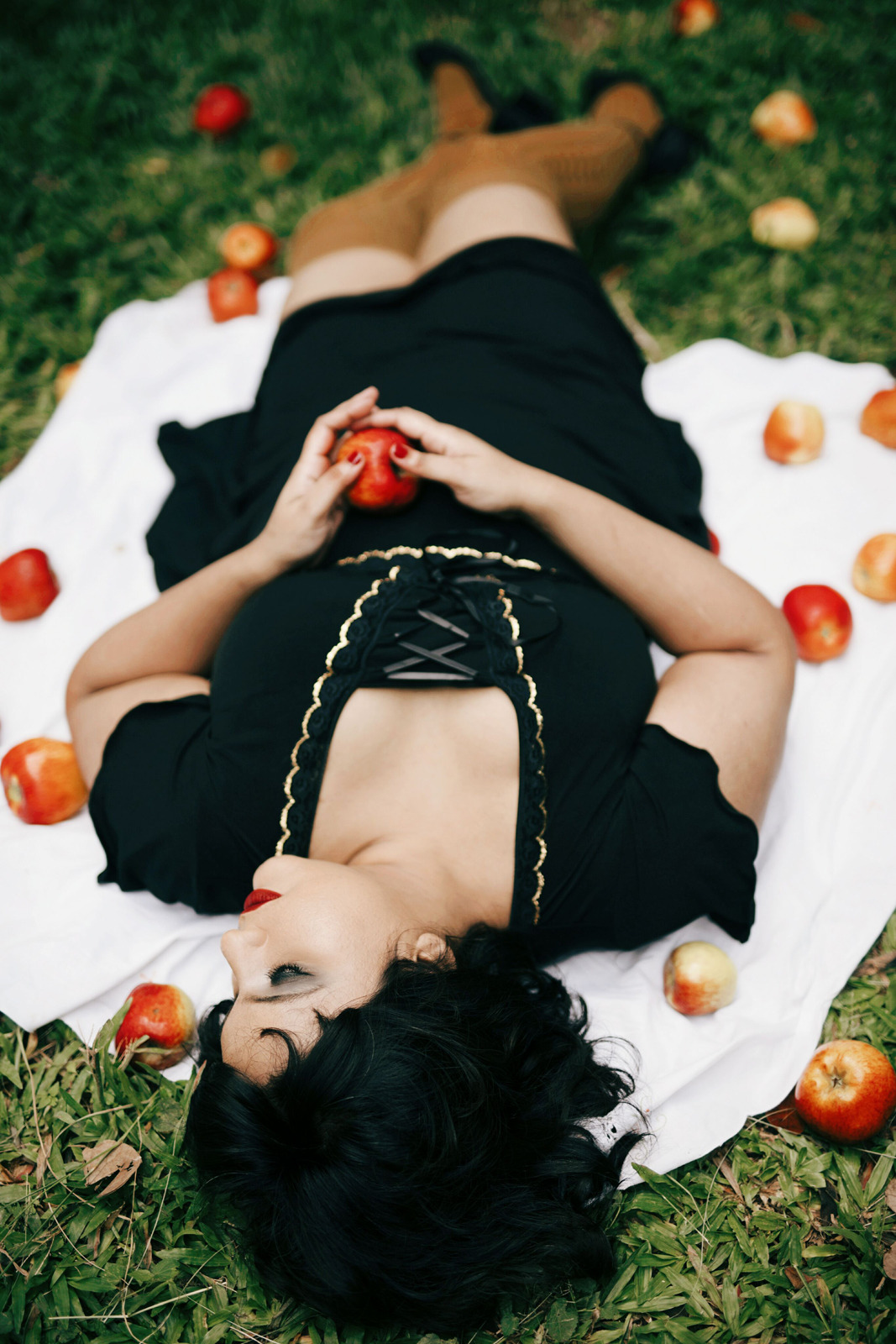 I wanted a touch of the same surreal dreaminess for this autumnal look with Dare Fashion, and my thoughts immediately went to that memory of apples. I was getting these super witchy vibes from the Angel dress, so I wanted to have some fun playing with that vibe on the last day of October! Dare Fashion has lots and lots of witchy, gothic styles in plus sizes upto 5X for all you fatshionistas who love an alternative look. And all their clothing is ethically made in San Francisco, which is such a huge plus! This is something that reflects in the quality of material, stitching and trims. Once you wear the Angel dress, you really notice the attention to detail that sets it apart from mass produced garments in similar styles.
Although Halloween has never been very culturally relevant for me, I wanted to seize this opportunity to push myself a little bit out of my comfort zone with makeup! This is pretty much my first time doing a smoky eye – I can't decide if I like the results or not but I feel a little less uncertain playing around with eyeshadow after this. I'm exceptionally good at getting stuck in fashion ruts, as a result I sometimes forget what it is that draws me towards fashion in the first place. It's the experimentation, the fun of playing dress up and trying on looks because why the hell not?! What do you think of this look? Would you want to see more such out of the comfort zone looks from me? Let me know by leaving a comment below!