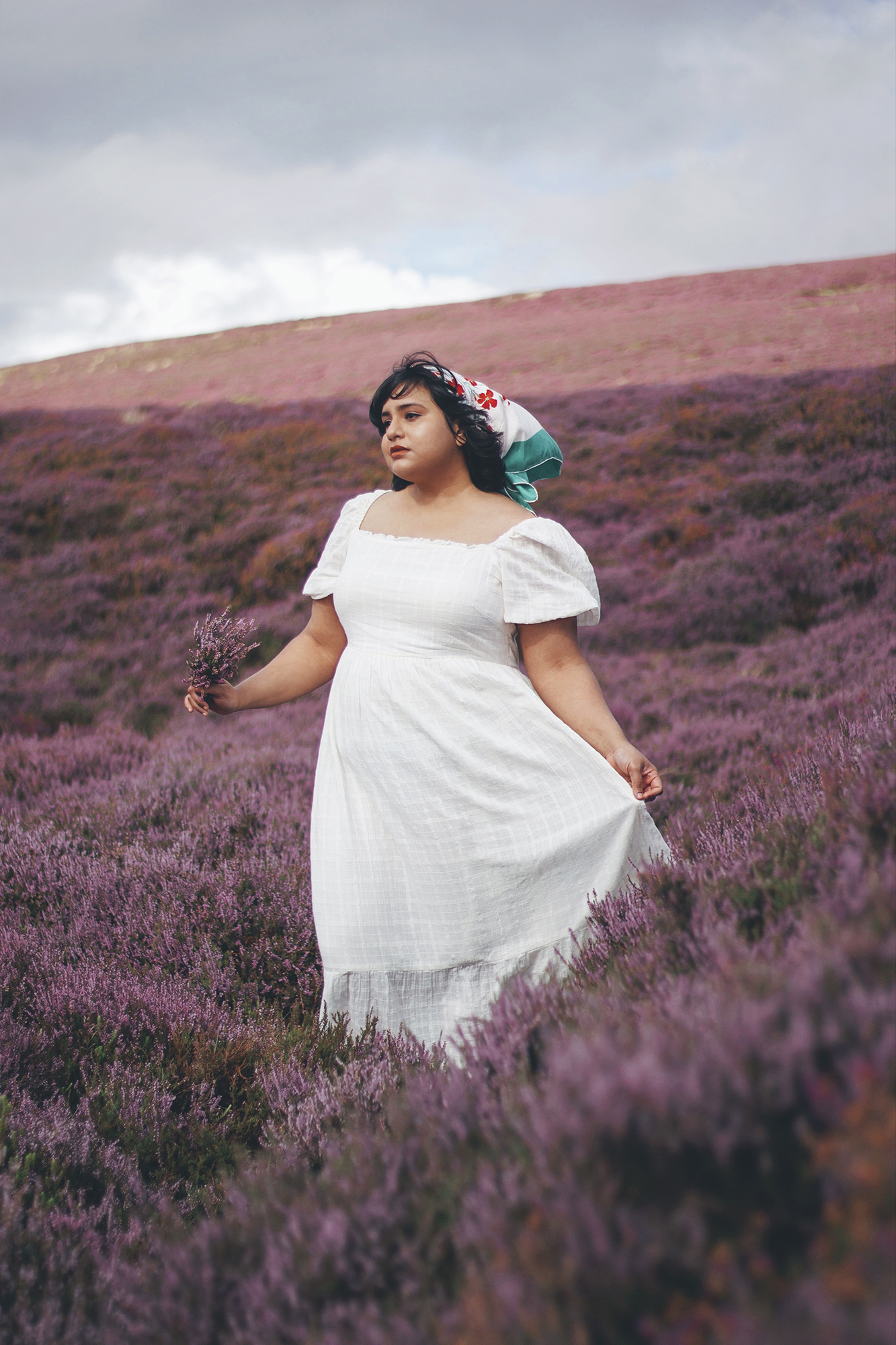 Wearing ✶ Primark puff sleeve tiered dress (similar here) ✶ Vintage silk scarf (similar here) ✶ Maybelline SuperStay Matte Ink in Amazonian

Have I mentioned my lifelong fascination with the moors recently? How, as a child growing up in a noisy, bustling sea of concrete and smog, all I ever dreamed of were the moors half a world away? Like Sara Crewe in A Little Princess – my favourite book for much of that time – I'd peer out of my bedroom window at the tiny slice of sky that wasn't obscured by apartment blocks and dream of the moors.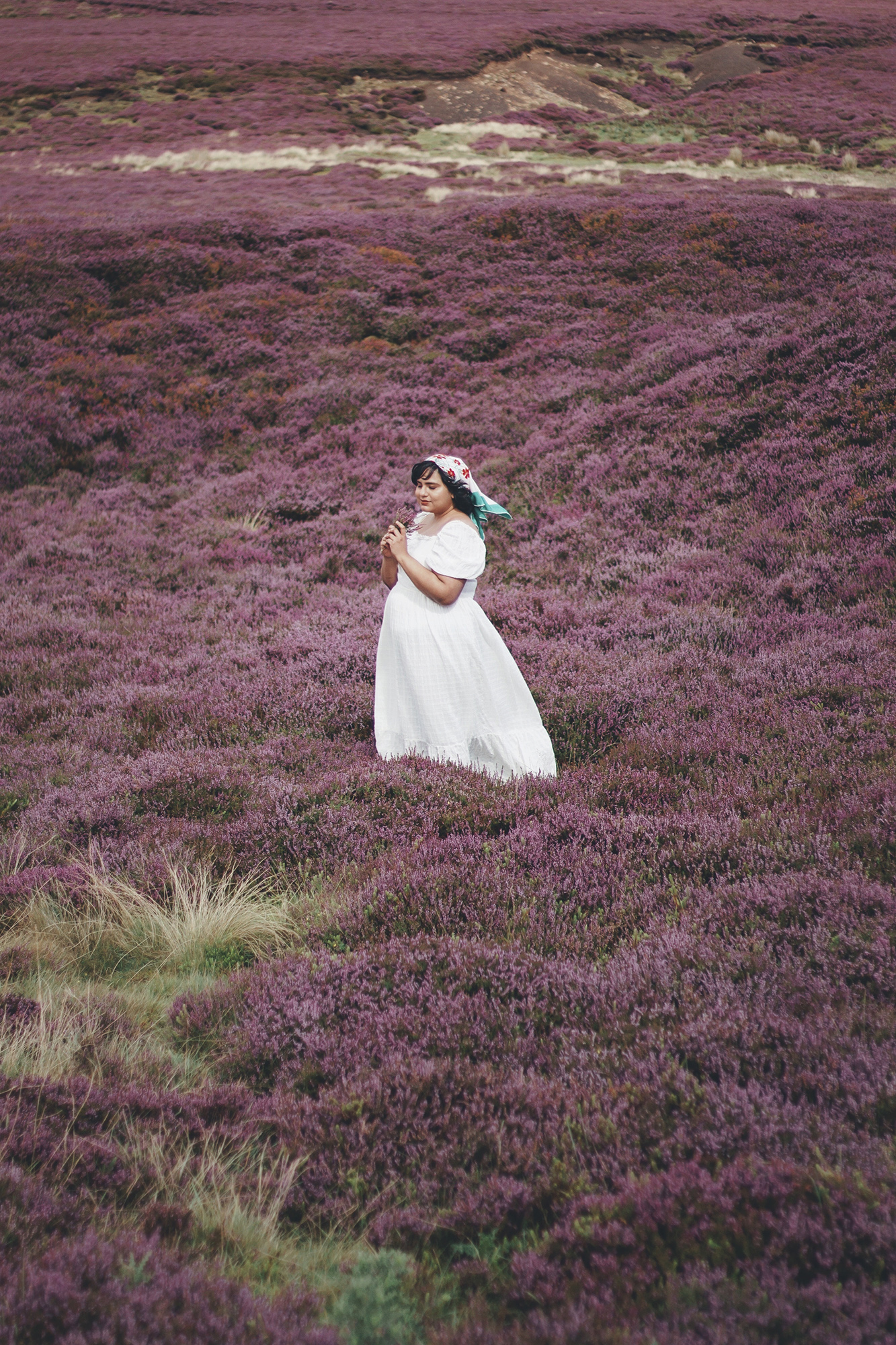 Despite all the odds stacked against the possibility, I never doubted that one day I'd find the moors and they'd find me. Almost 20 years after the moors claimed my heart, so did my moorland dwelling husband. How serendipitous was it that we found each other despite being on opposite sides of the world and that the landscape of my dreams was the landscape he spent his entire life in? And now the moors are but a short drive away from us. A part of our everyday world, while being utterly otherworldly in their beauty, especially when the heather blooms at the close of summer. And then the moors, my beloved moors transform into a wonderland of purple, pink, lilac and mauve as far as the eye can see.
I've been wanting to capture the heather in bloom for years now, but magical as it is, it's also ephemeral, fleeting. This year we finally caught it at its peak and I played out all my Jane Eyre and Catherine Earnshaw dreams. As this is quite photo heavy, I'll not add any more words to an already long post. Sometimes you just have to let the images speak for themselves.