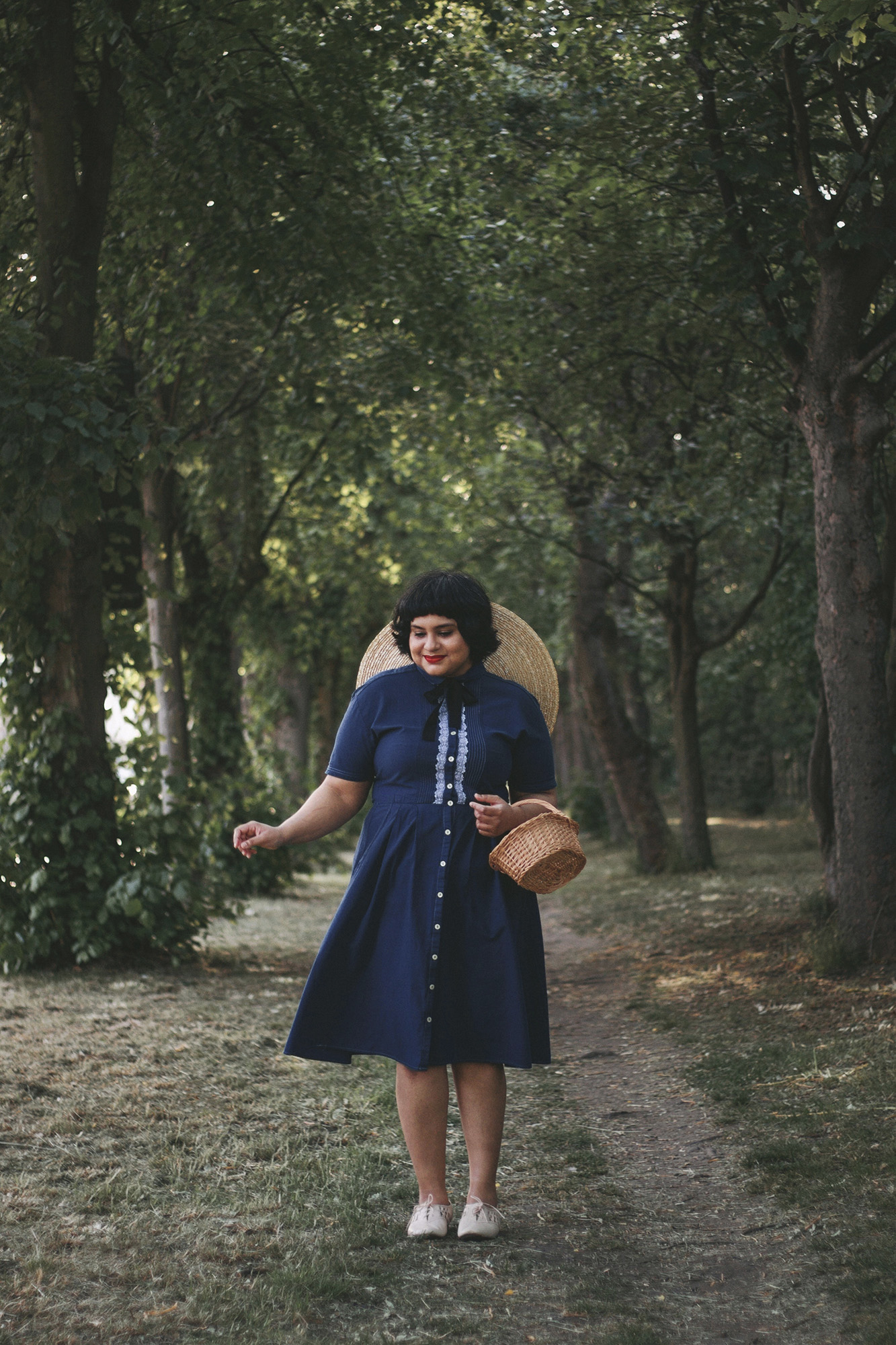 Here is something I'd been planning to do for years (actual years, yes) and that's using machine dye to give some of my old, damaged but still very loved clothes a new lease of life. I've had this vintage St. Michael's shirt dress for almost 10 years now and it's spent most of those years damaged from an unfortunate bleaching accident. As part of my ongoing efforts to make my wardrobe more sustainable, I finally took the plunge into home dyeing this summer, and this dress is one of the very first results of that experiment.
After reading several reviews of different types and brands of dye, I settled on the Dylon machine dye pods. They seemed pretty foolproof from the instructions (open the dye pod, toss into the washer with damp clothes, run the cycle and you're done) and they definitely managed to live up to the hype! I've included step by step instructions and photos of the dye process below, along with my best tips for a rich, true to colour dye. Click through to view!
One thing I noticed while looking for Dylon machine dye pods online is that the price can vary wildly depending on where you're buying them from. This is the best price I've found for Dylon dye pods after a lot of Googling and price comparing. Common shades like black and navy are usually £5 each and more unusual shades like lilac or olive green (my next dyeing project!) £7 each. That's a pretty good deal, considering one dye pod will dye roughly two dresses in one go. I'm so happy that this vintage dress and the one I dyed along with it are back in my wardrobe again after spending years at the bottom of the mending pile. I can't wait to run more home dyeing experiments soon!