i can't seem to get enough wear out of this playsuit since it first arrived! polka dots and lace? mm, gimme!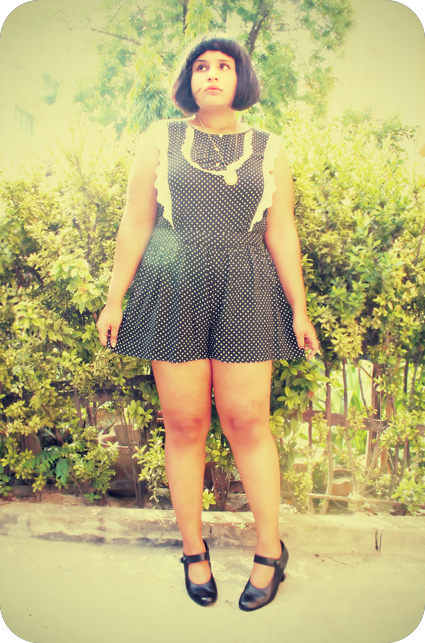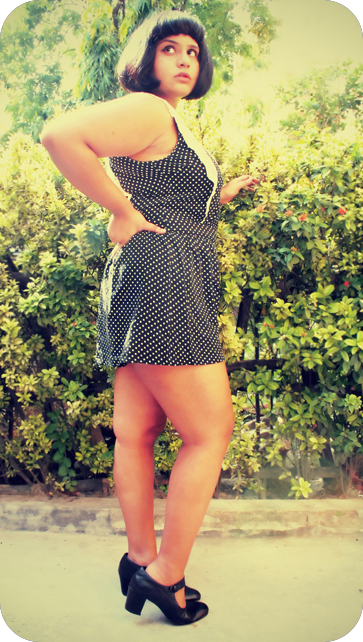 the only sad thing about this is the fit which i hope will be somewhat rectified once i give it a wash. i bought this in a 16 and when i took it out of the package and tried it on the fit was perfect. wearing it has stretched it out bigtime though as you can see in these pictures – ideally it should be a lot more form fitting, especially around the waist. the good thing about clothes too large though is that you can always take them in. thankfully.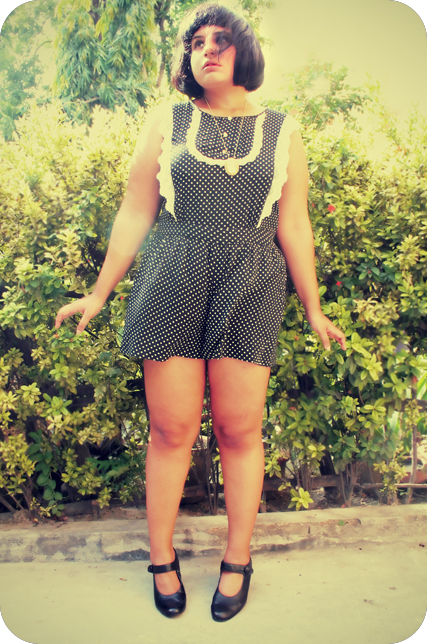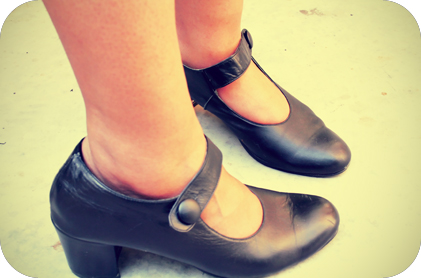 i love these vintage mary janes so much! they are a basic piece i can think of pairing with so.many. outfits and they are even comfortable enough to walk in which rarely happens with me and heels.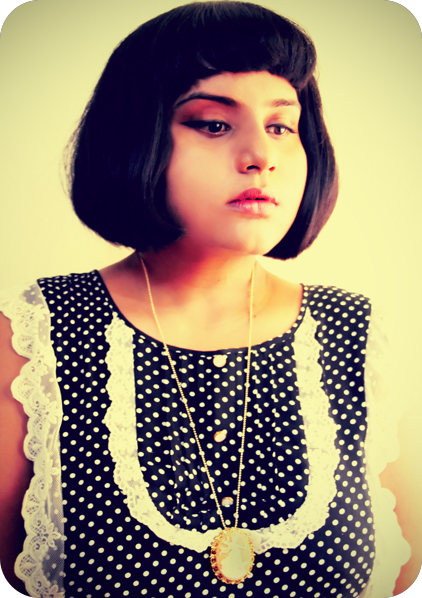 i tried out my new bourjois felt tip eyeliner which arrived in the post today and did 60's-esque flicks with it. i love it! i don't think i'll ever master the art of perfect eyeliner but this helps me fake it excellently 🙂
playsuit – miss selfridge via ebay
pendant – ebay
black button mary janes – vintage via lisazain on etsy