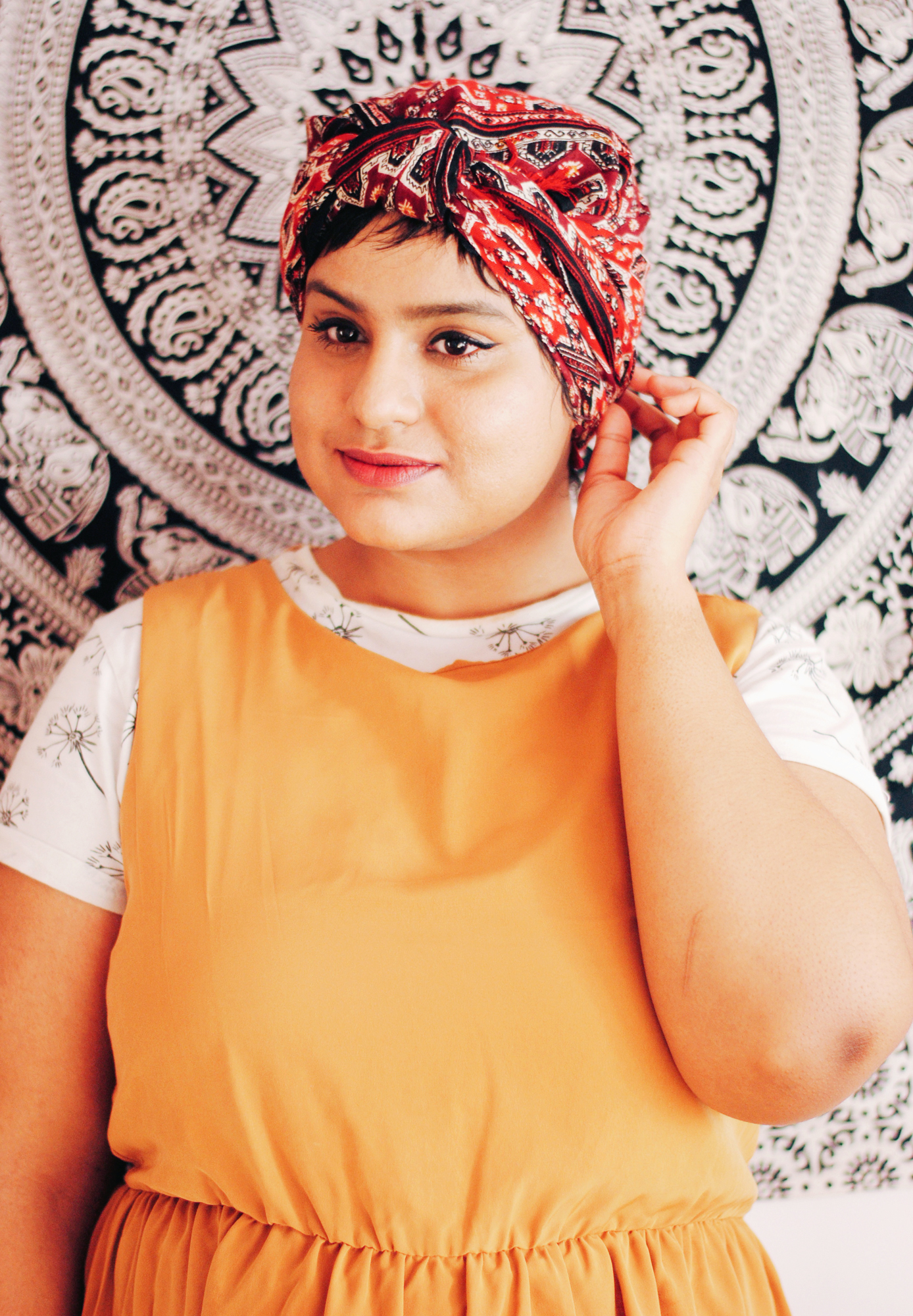 Short hair is amazing but it can sometimes be a pain to style. I've been borrowing my bff's styling wax recently to keep my pixie in shape, but there are some days when it just refuses to be tamed and that's when I bring out the hair scarves.
Today I'm sharing a step by step tutorial on how to tie a hair scarf for short hair. This is one of the easiest ways to wear a scarf if you're looking to keep the top of your hair covered. Since my hair is super thick and wavy, it likes to stick up at the top, especially on those bad hair days! This is my preferred scarf tying style to keep everything all neat and tucked in when I don't have enough time or just can't be bothered with doing my hair.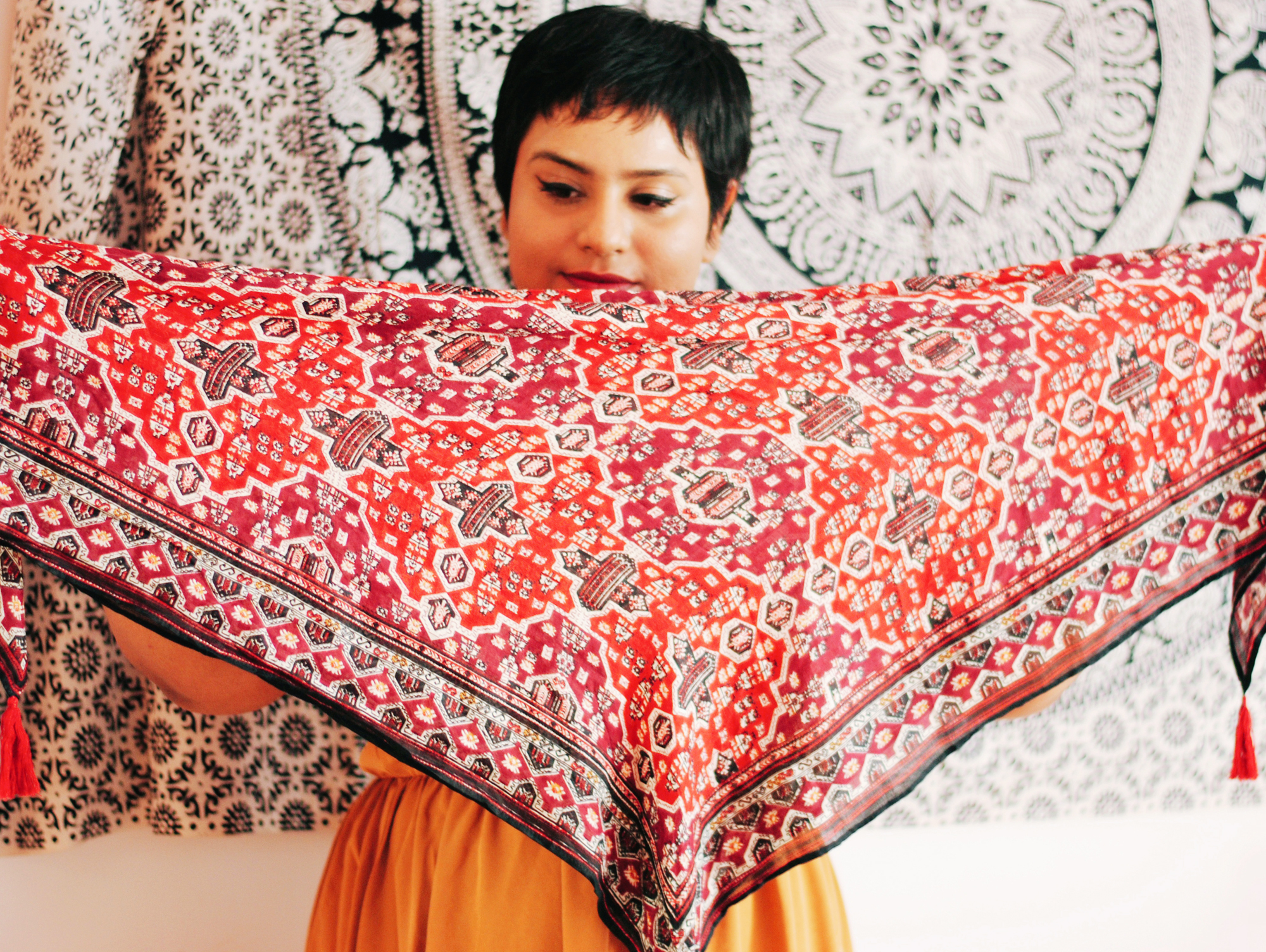 Using a square scarf, fold it into a triangle.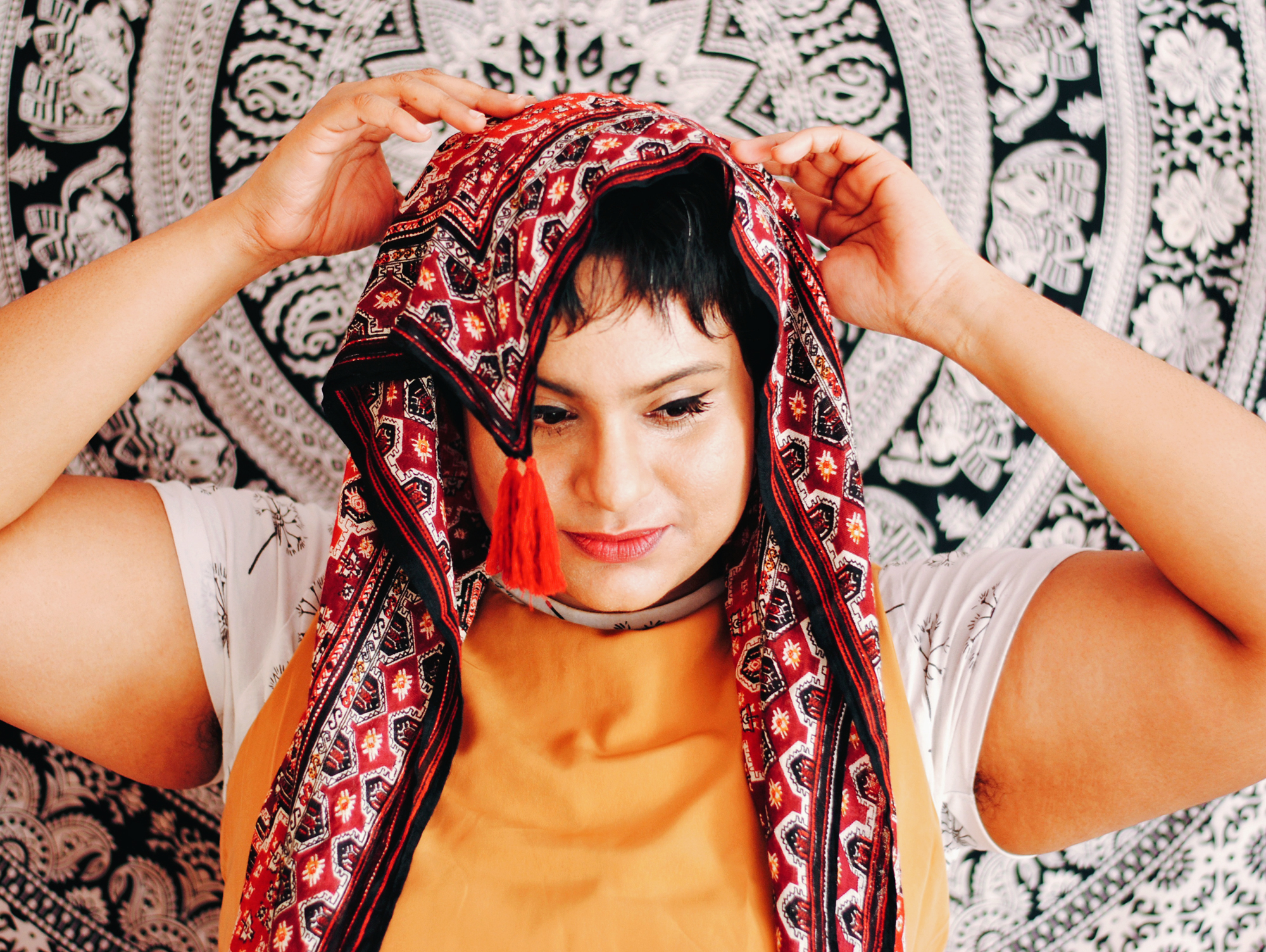 Place the scarf on top of your head with one end of the triangle sticking over your face. The shorter this bit is, the easier it will be for you to tuck in the scarf later on.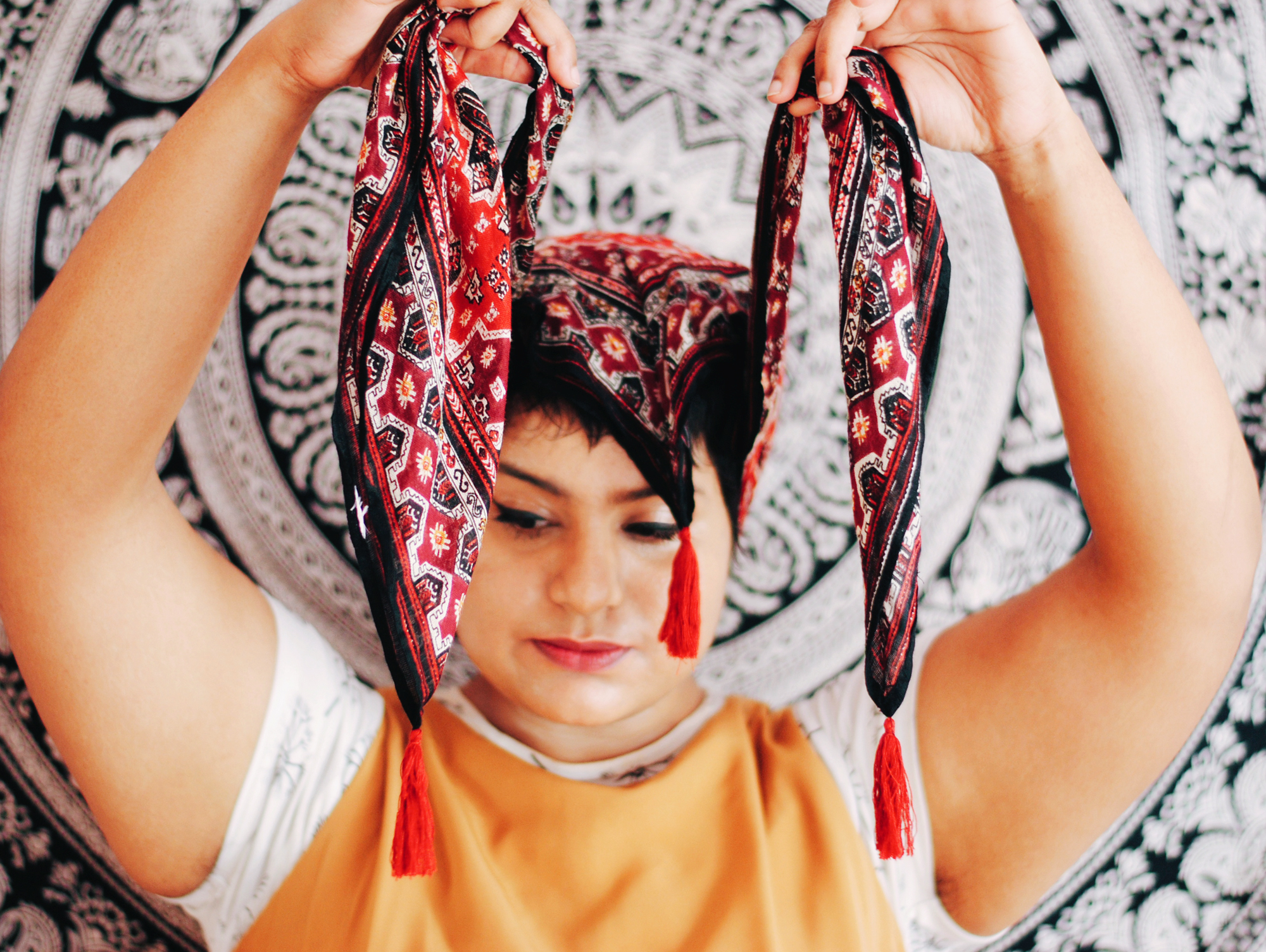 Pull the two other ends over your ears and on top of your head.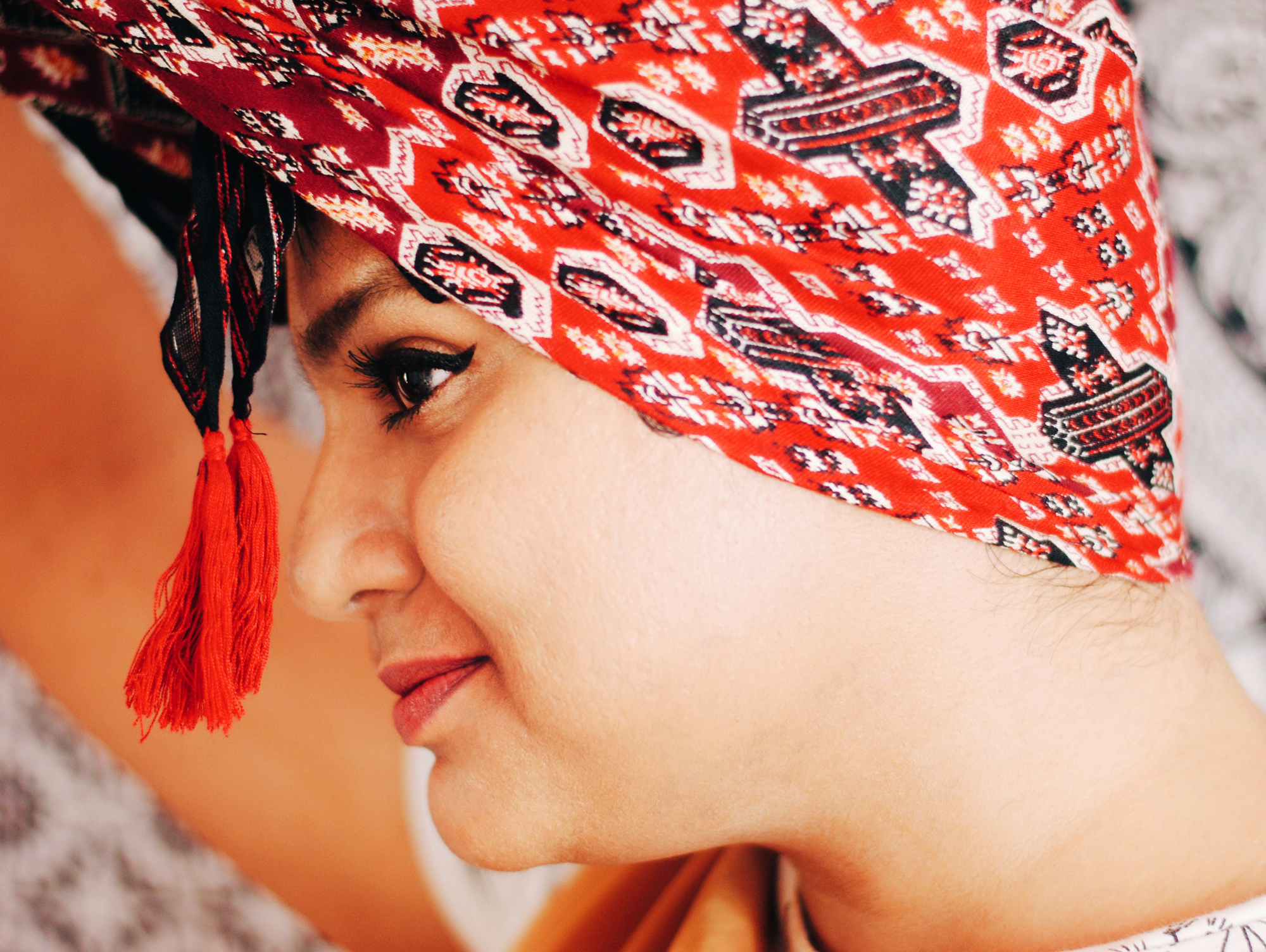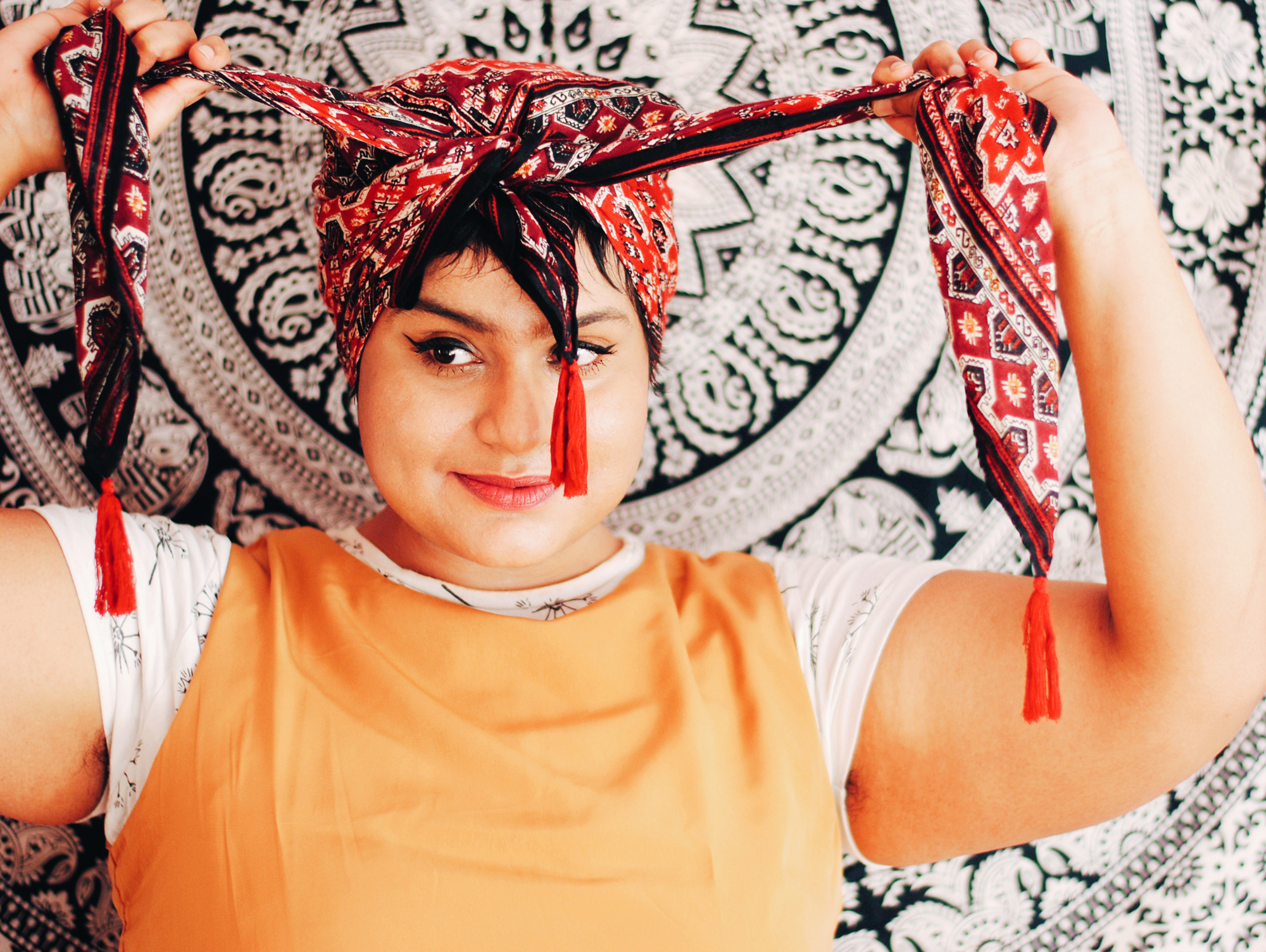 Tie the ends together in a double knot over the bit sticking out in front of your face. Fluff the scarf a little over your head so that it looks natural and not too tight!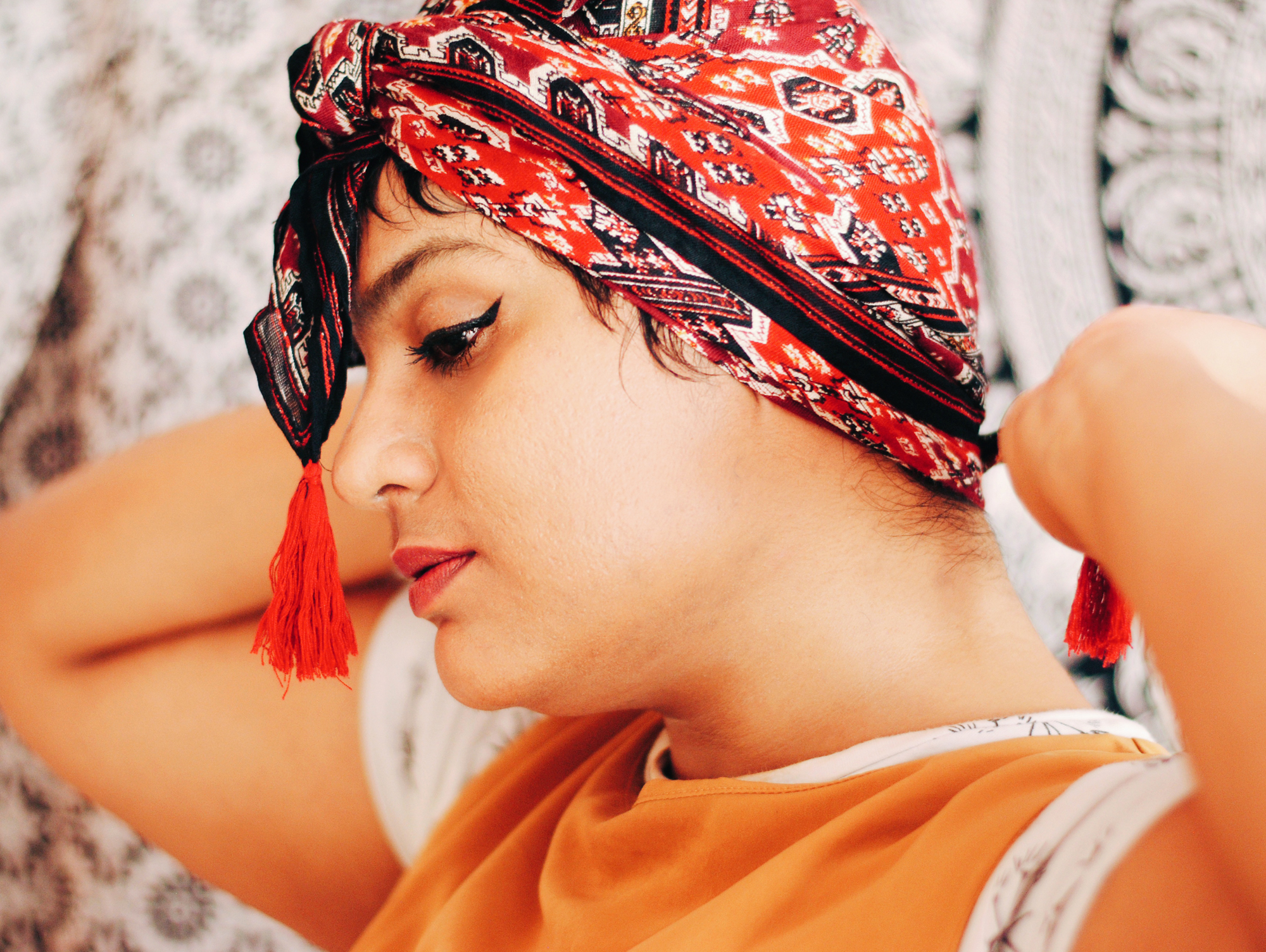 Now, double those two ends behind your head and knot them again at the nape of your neck. This knot shouldn't be too tight, otherwise it'll start travelling up the back of your head after a while! Tuck the stray ends under the scarf and secure them with a bobby pin.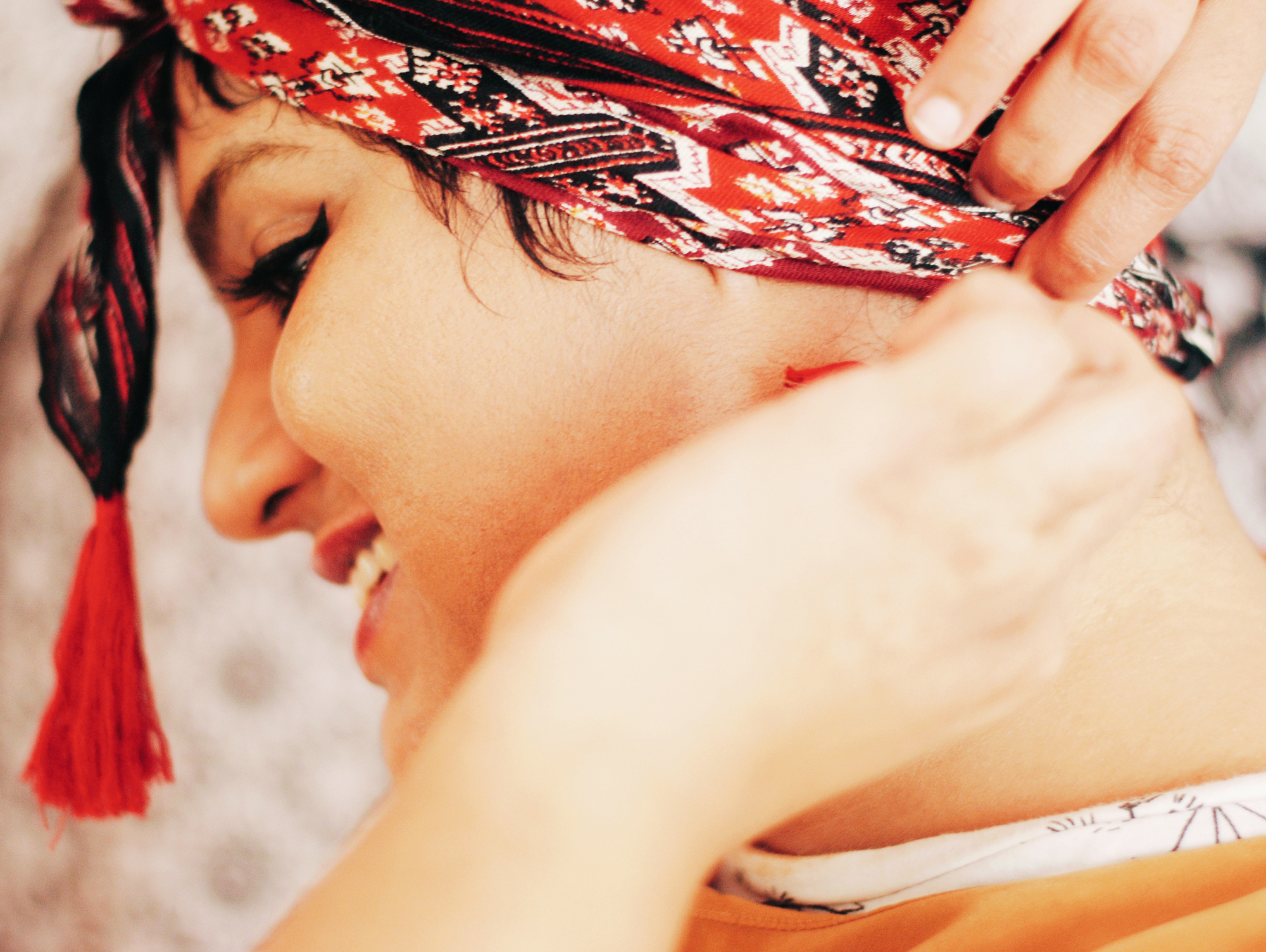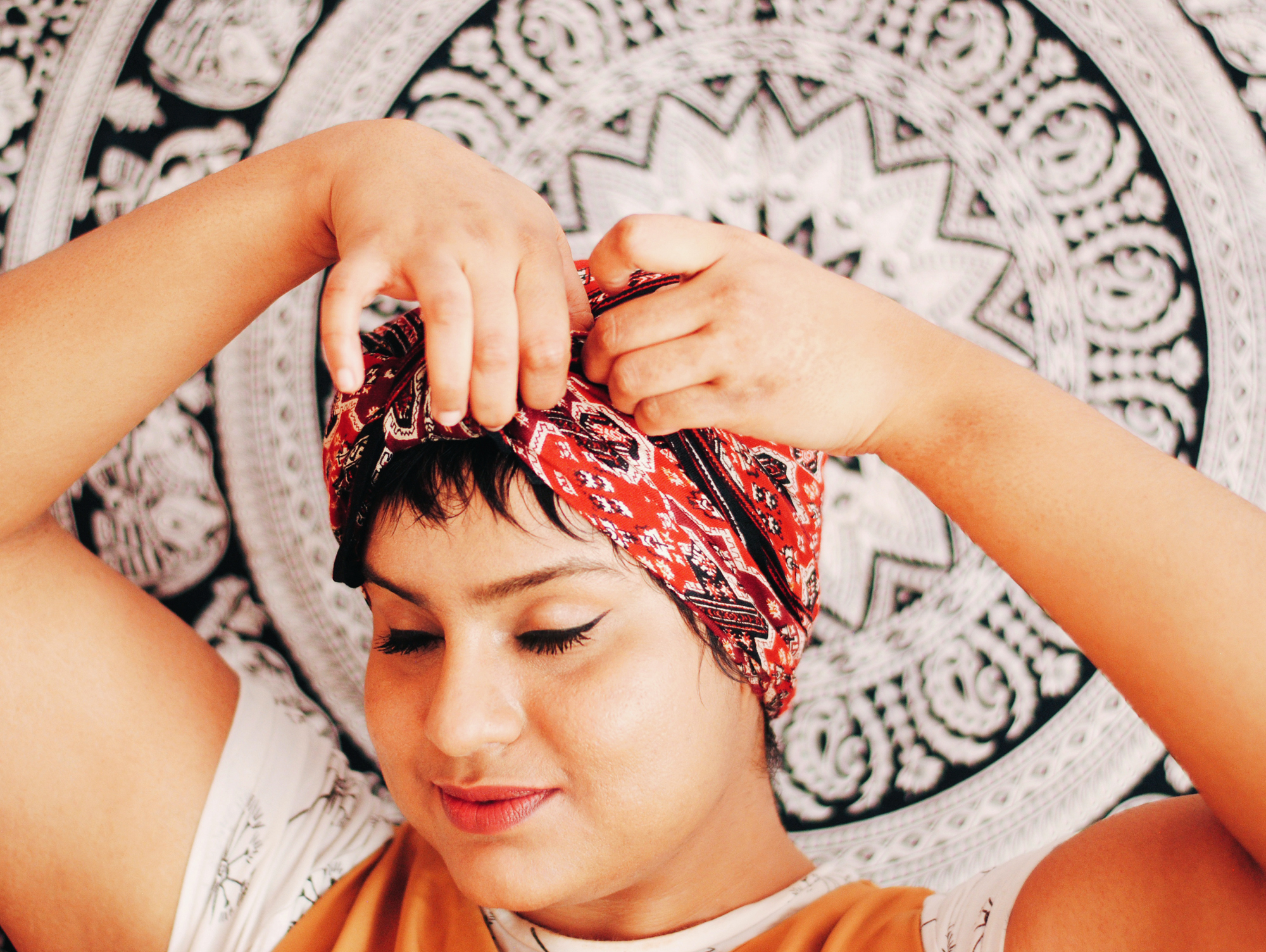 Finally, roll up the end dangling at the front and tuck it under the knot. And that's it, you're done! Takes all of two minutes and you're good to shimmy out of the door.
I hope you all enjoyed this tutorial! I've put together a little selection of square scarves below, and a composite image for pinning.