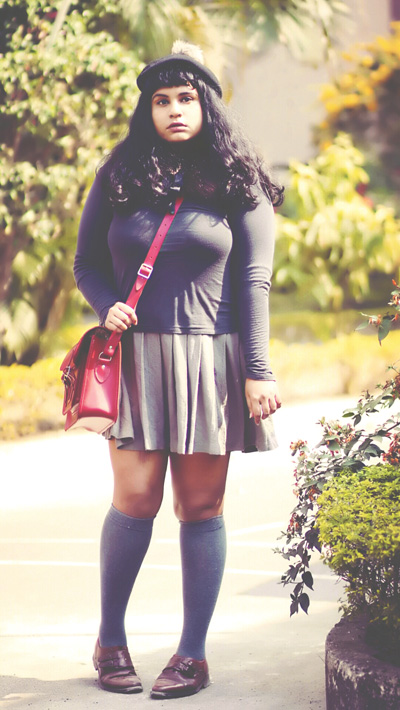 What do you do on days when your illnesses and the pain you live with make you feel like burrowing down under the covers and not resurfacing for a week? When just the thought of dressing up feels abhorrent, and all your bright, pretty clothes make you grimace at their cheeriness? Today was one of those days for me. Much as I was delighted to see the sun when I woke up, I simply couldn't stomach the thought of transitioning into 'fashion blogger' mode and preening in front of the camera. There are all these facets to me – the writer, the blogger, the person I choose to be on social media, and then there's the woman who the world doesn't see and access to whose life is jealously guarded. Facets of that inner self trickle through sometimes in my public self, facets I'm comfortable sharing. Today's outfit is one of them.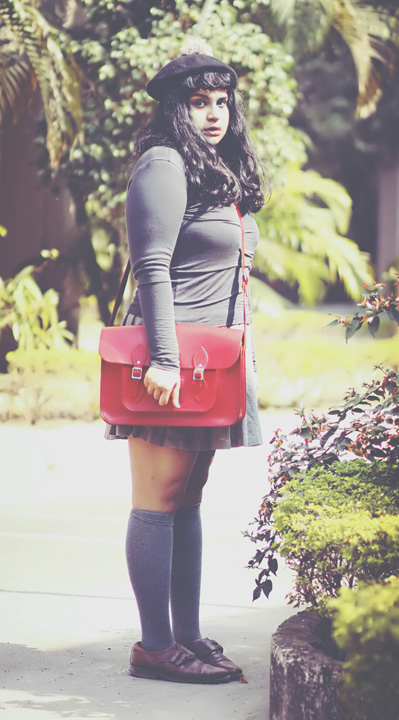 Today I embrace comfort and drabness, today I don't mind that the baggy layers make me look bigger than I am. Today, I don't need colour. Today I don't care about smiling for the camera, I don't care about a full face of slap, today you have me as I am when no one's looking. Today's about saying, 'fuck it'.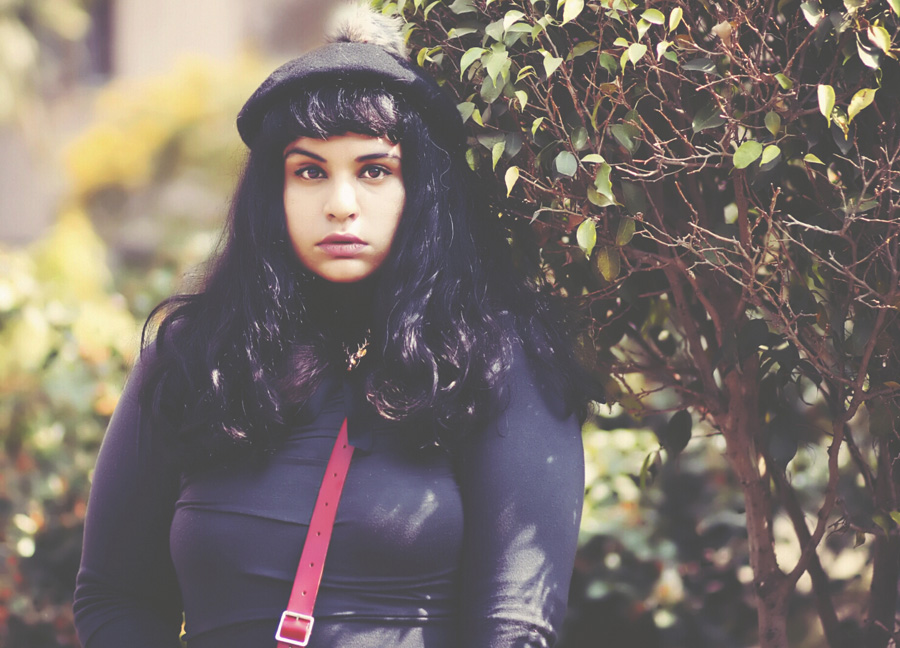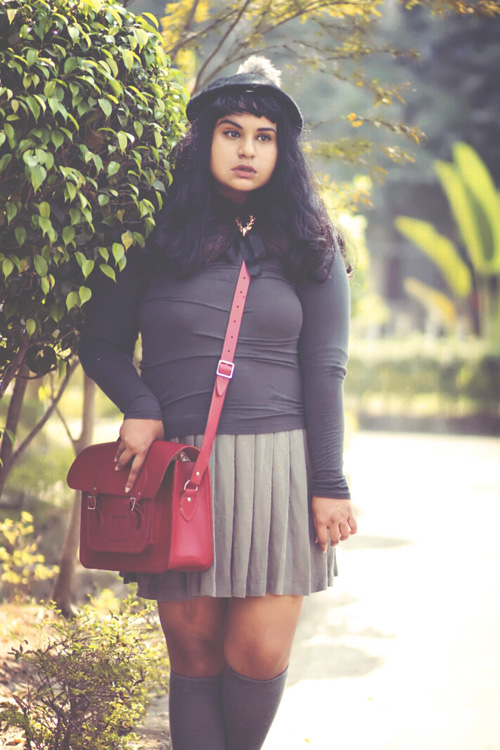 Fuck flattering silhouettes, fuck my 'signature style', fuck trends. Fuck all of that, I said to myself then, standing in front of my wardrobe today morning as I pulled out everything I had in grey that I could pile on. The layering top I wear to bed. The vintage sweater dress that seldom sees any use because of the 'unflattering' dropwaist and the ugly colourblocking at the neckline. The kneesocks I've been sleeping in. Concealer instead of my regular foundation, lipstick that was roughly scrubbed off as soon as it was applied. This is me on the days when I don't care about looking pretty or glamorous but just want to be comfortable with myself and know that I'm enough.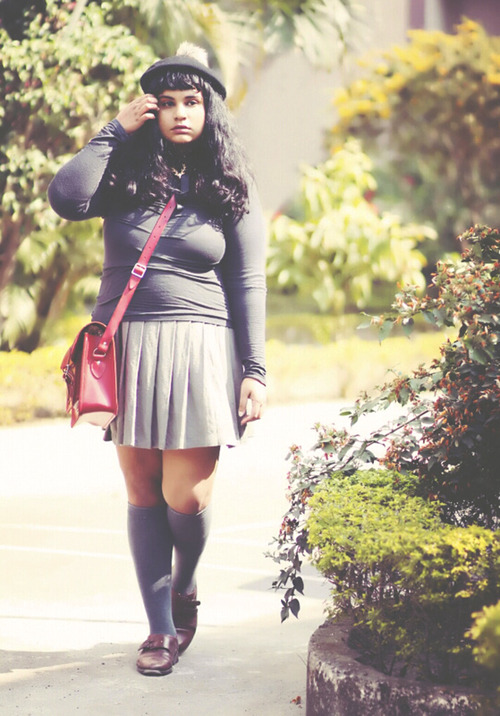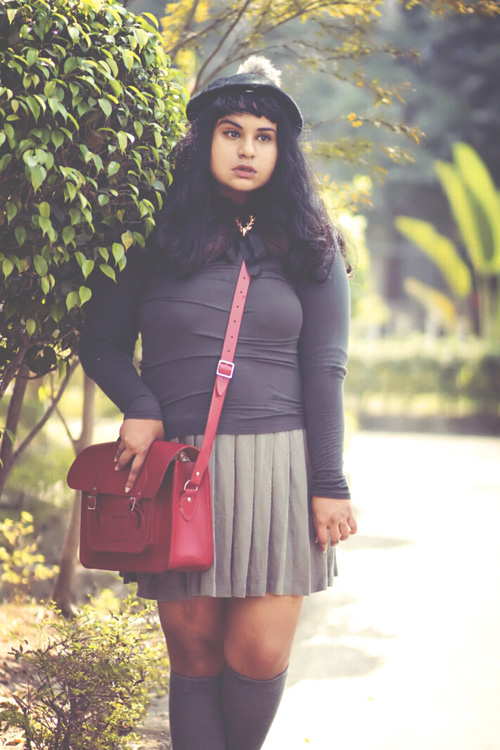 I am enough. I don't tell myself that very often, but sometimes it's good to remind myself that I'm not just a cute dress or a set of features delineated by makeup. Neither of these are quantities I'm defined by, and the person I know, and those closest to me know doesn't need them in order to be enough, in order to suffice, in order to exist the way that suits her best.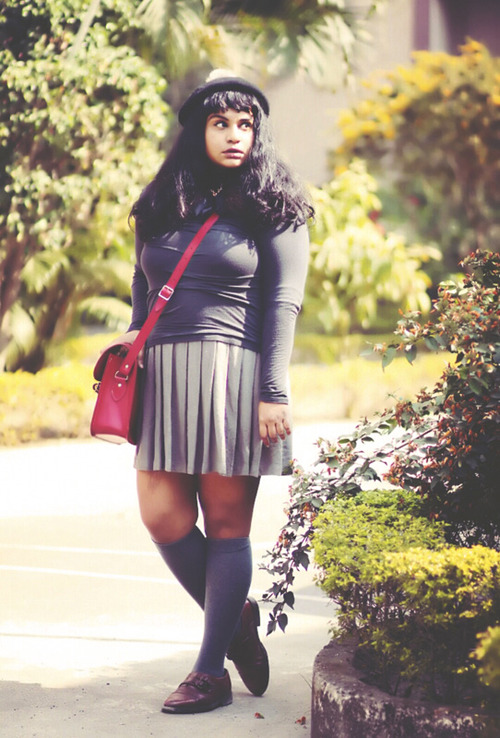 Wearing>>
Vintage sweater dress
ASOS layering top [similar]
ASOS overknee socks (which are not really overknee on me) [similar]
Vintage leather monk shoes [similar] [similar]
Faux fur collar from a Topshop coat [similar]
Topshop bobble beret/tam