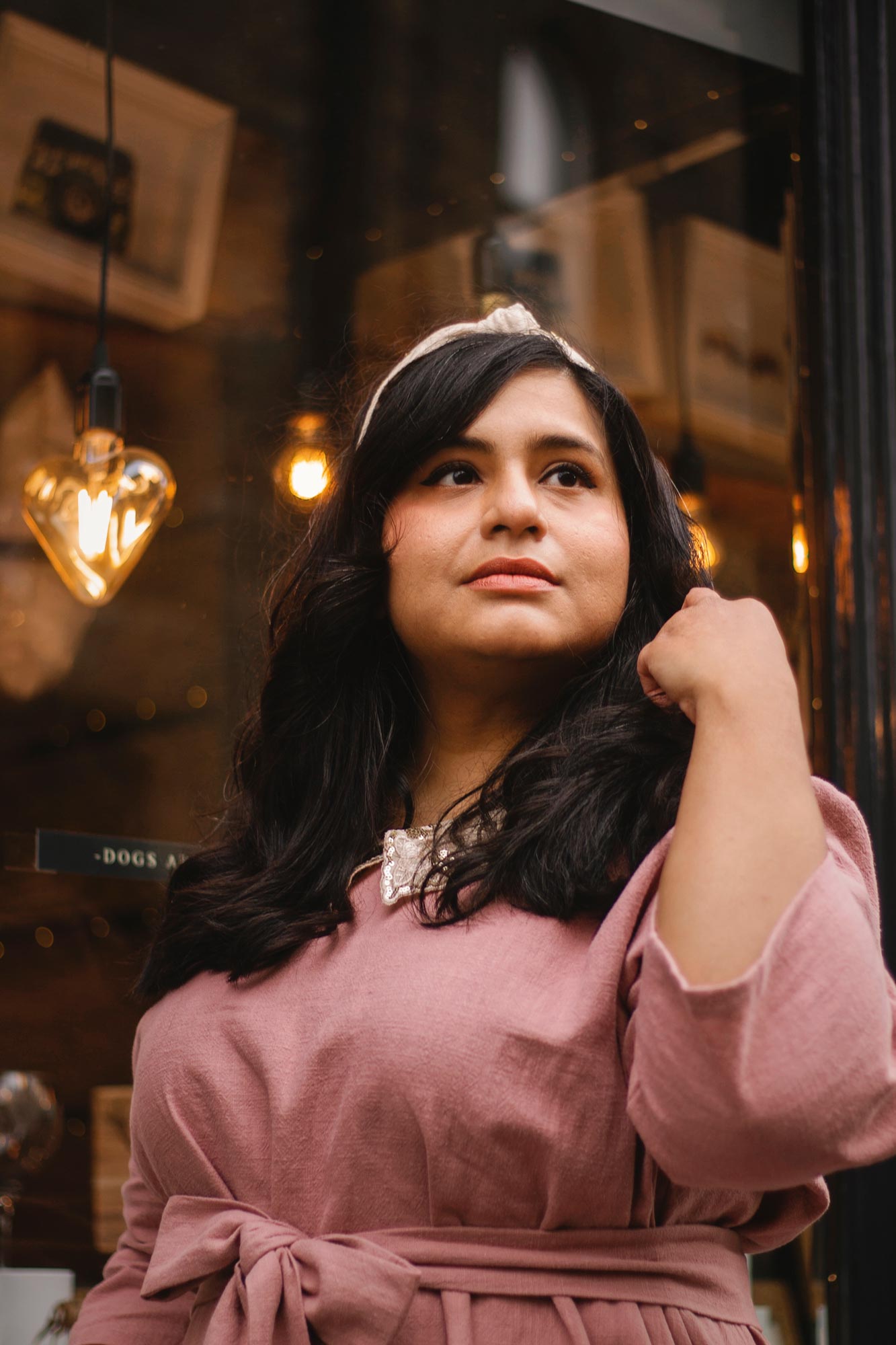 Wearing ✶ LeMuse Mia dress in dusty rose linen ✶ ASOS celestial headband ✶ Old sequin collar (Similar here) ✶ M&S Tights ✶ Clarks T-bar flats ✶ Owen's ancient M&S umbrella

Rainy February days are made for snuggling indoors with a hot drink and a fleecy blanket, but we spent this rainy February weekend seeing a bit more of Alnwick town than we usually do! And this dreamy LeMuse dress lent a touch of romance to the grey afternoon as well. I'm obviously very much in love with flowing, romantic linen dresses although they tend to be out of my budget, so when LeMuse got in touch with me to ask if I'd like to style one of their pieces, I didn't hesitate to say yes!
Lithuania based ethical fashion brand LeMuse creates timeless, romantic styles and all their clothing is made to order. When I selected the Mia dress, I sent in my measurements as the size chart on the website didn't go up to my size. This wasn't a problem at all as Greta reassured me that they can make all their styles in any size as everything is made to order. I also requested the dress to be customized to a longer length.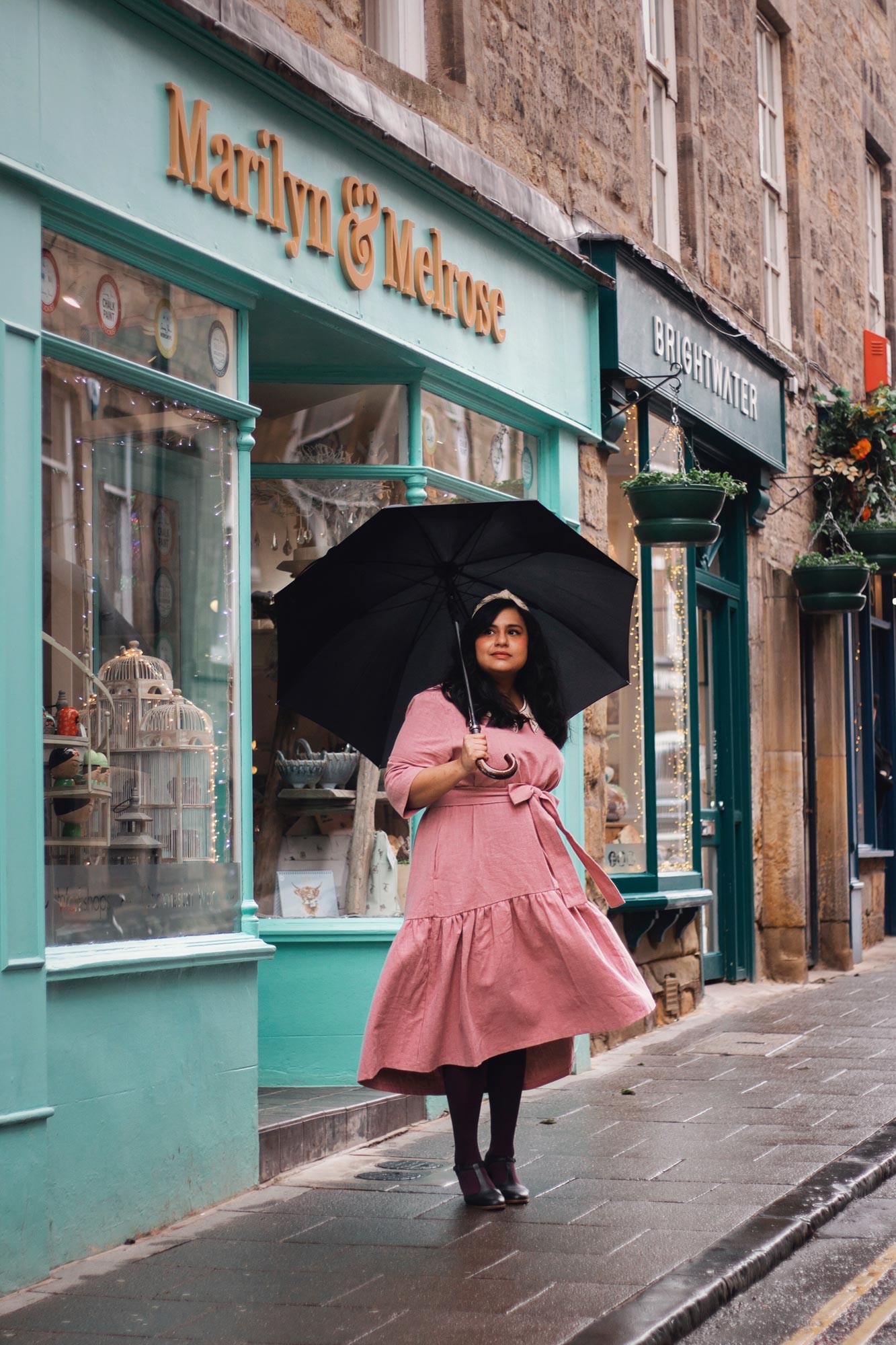 I was a bit worried about how the dress would sit on me with the customized measurements and length, but when it arrived (about 10 days in the post from Lithuania to the UK) it fit like a dream! I have quite a few linen pieces in my wardrobe including some made by my tailor all those years ago in Bangalore, and this is the heaviest, most luxurious linen I've ever come across. When I wore it for these photos, I had my thermal layering top underneath but that was enough to keep me warm as the linen is so thick and cosy. And as you can see, it moves beautifully as well. The price tag certainly makes LeMuse's styles a bit of an investment, but it's so very worth it. I felt like an actual princess in the Mia dress and I was even stopped on the street while we were shooting and complimented on it! It's a rare garment that compels strangers to come upto you and tell you how much they love it!