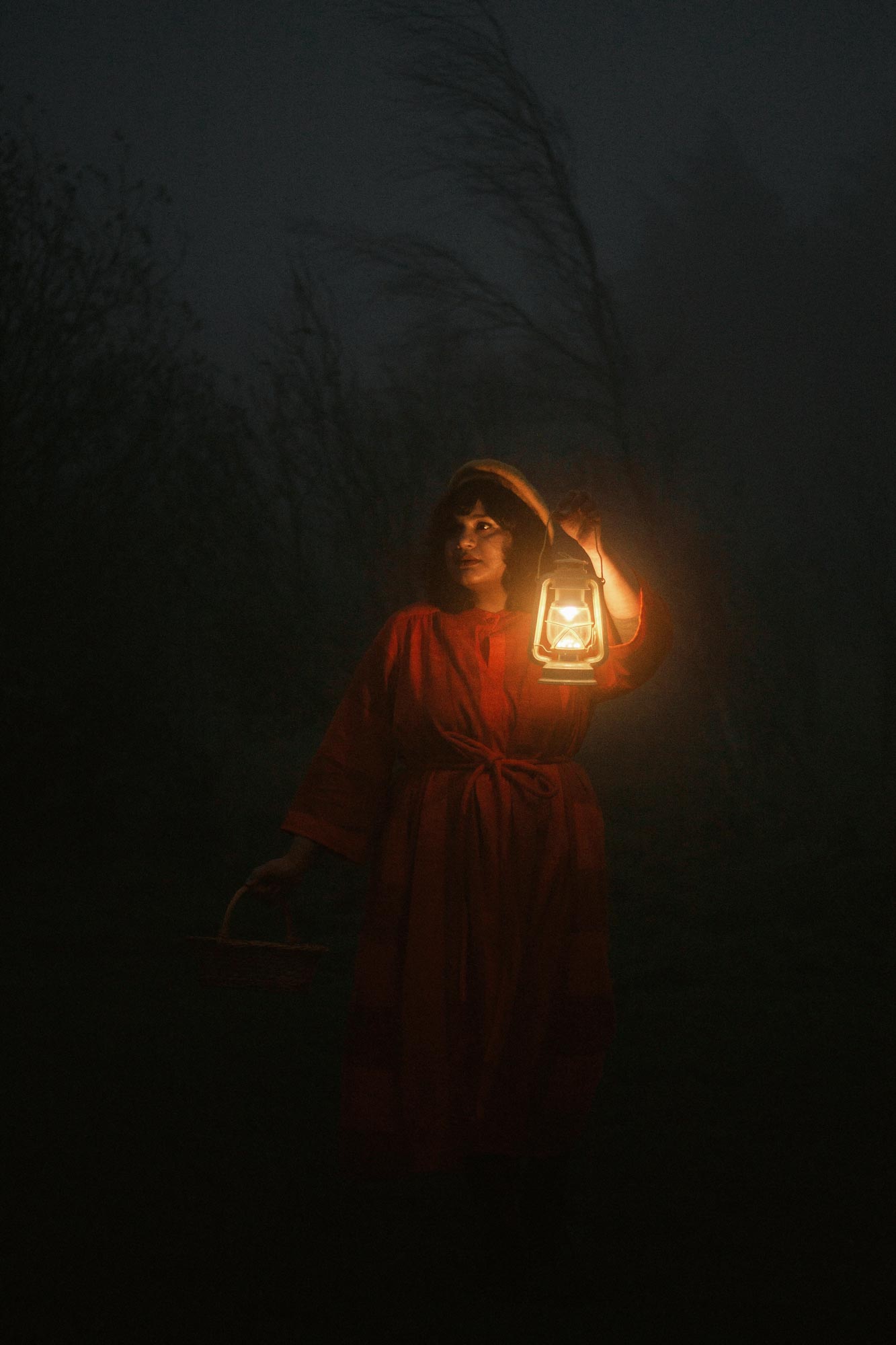 Wearing ✶ Casey dress in tomato by Ace & Jig
Christmas is over, but the new year isn't quite here yet; it's the one week at the end of each year when time ceases to make any sort of sense. It's a liminal time when reality flickers and wavers around the edges as the days blur into each other. In my headcanon, this is the time when magic happens.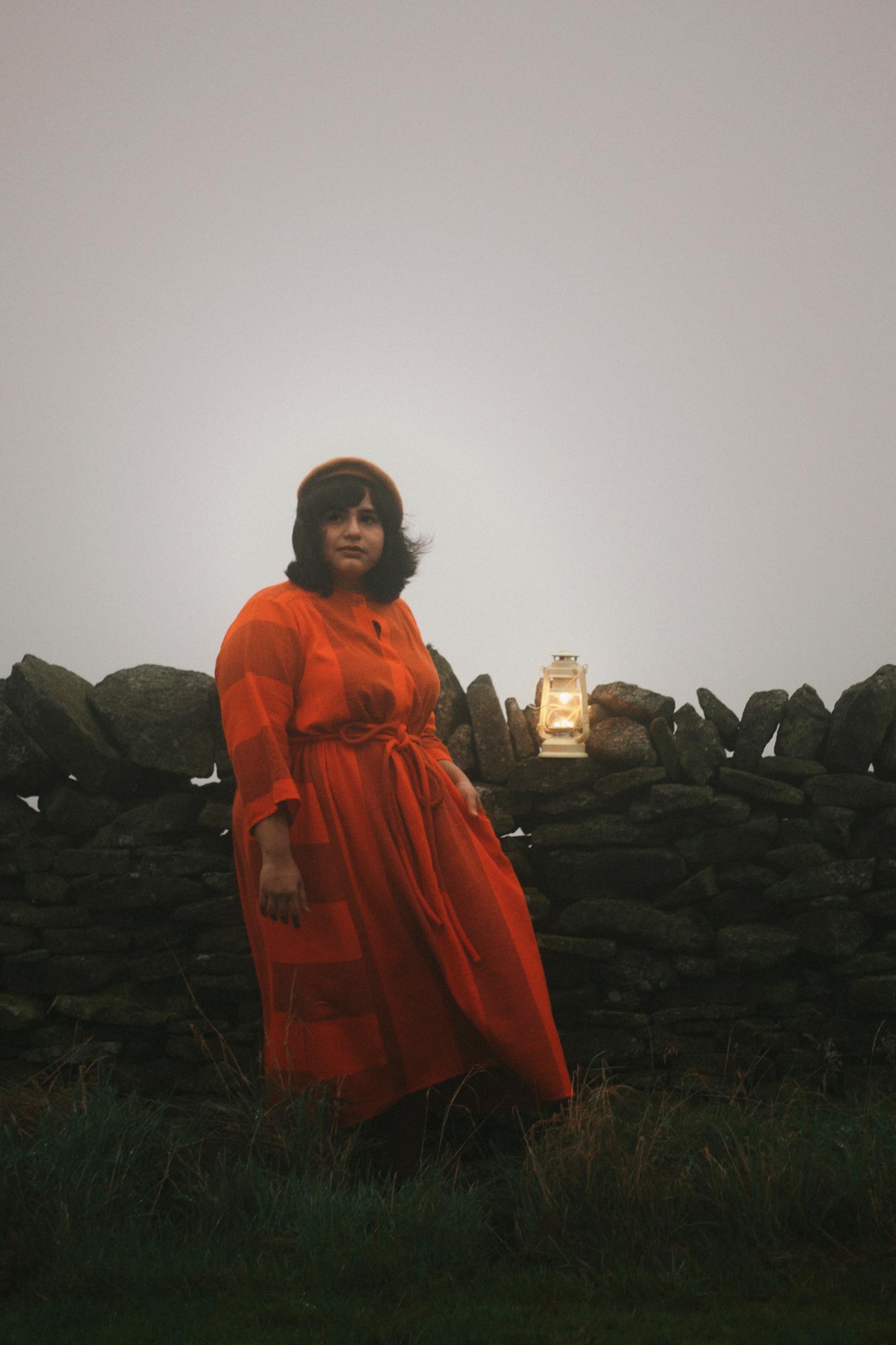 These solstice days, the shortest, darkest of the year, have inspired awe, reverence, and fear for millennia. It's when the boundaries between our world and the world of fae blur and inhabitants of one cross over into the other. We shot this photoset on a misty winter evening last year, trying to capture that dark, almost holy sense of wonder (quiet as a nun/Breathless with adoration) that these northern winters inspire.
I don't remember where I read this recently so I must paraphrase instead of quoting directly, but it's something along these lines: winter is not a time to go out and work. Winter is a time to bring in everything you could harvest, lock the doors and windows, gather around the fire with your loved ones, and pray that the wolves don't eat you. And in this last week of the year, that is what we end up doing, subliminal memories passed down over generations taking over our modern selves in this liminal time.