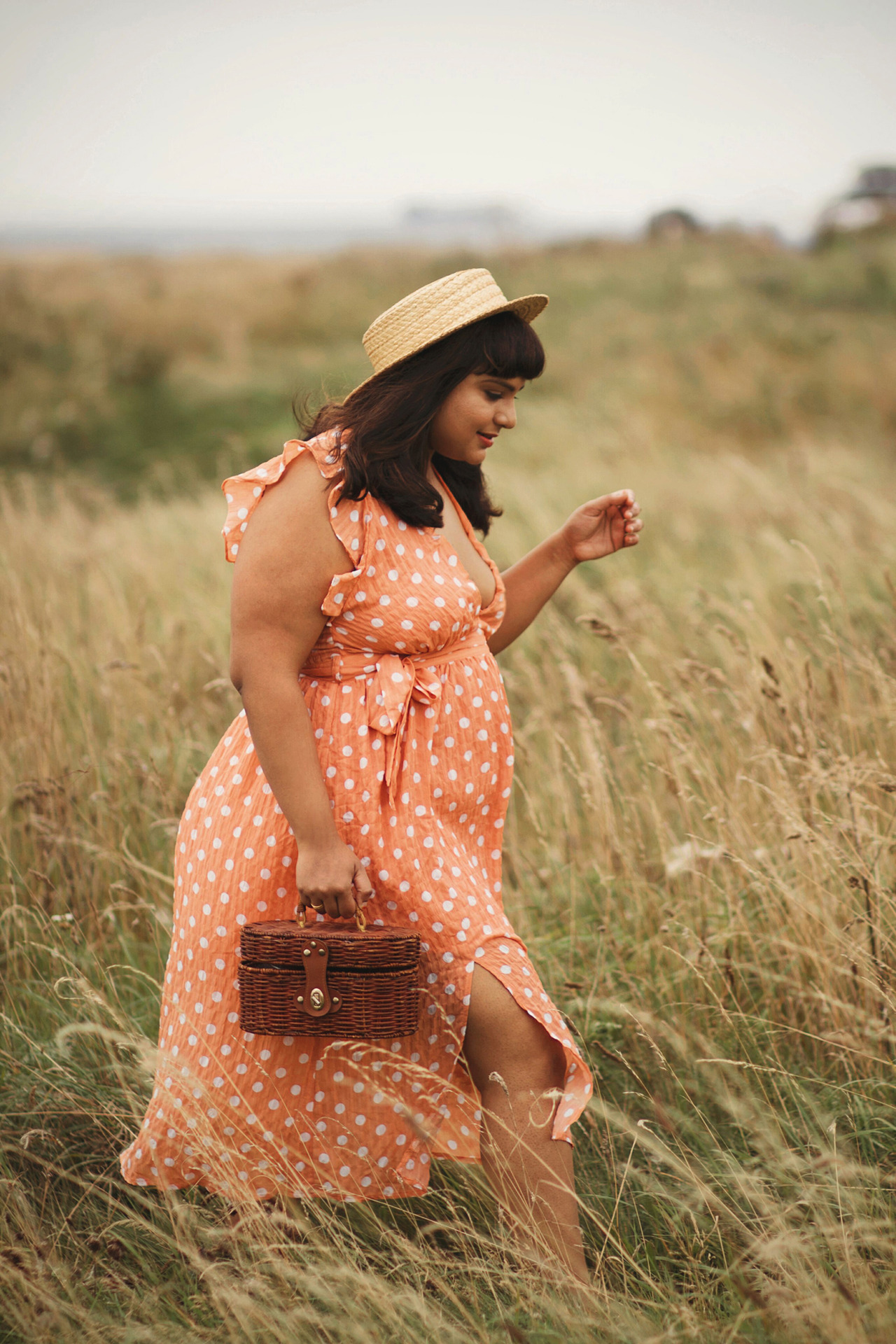 Wearing ♥ Polka dot tea dress ♥ Straw boater hat ♥ Leather T strap clogs (Identical clogs here) ♥ Vintage basket bag
Autumn is almost here but I wanted to share the last summer look for the year before its time to cosy up in woolly jumpers and bobble hats. I'd had my eye on this Glamorous Curve dress for ages and finally bought it in the ASOS sale last month. It's such a beautiful piece in the lightest seersucker cotton, a wonderfully romantic dress for the romance of fading summer days. I did have to gaffer tape my boobs in this as the stick on bras don't work on me. It's really easy though, and a whole lot more secure than the backless bras I've tried!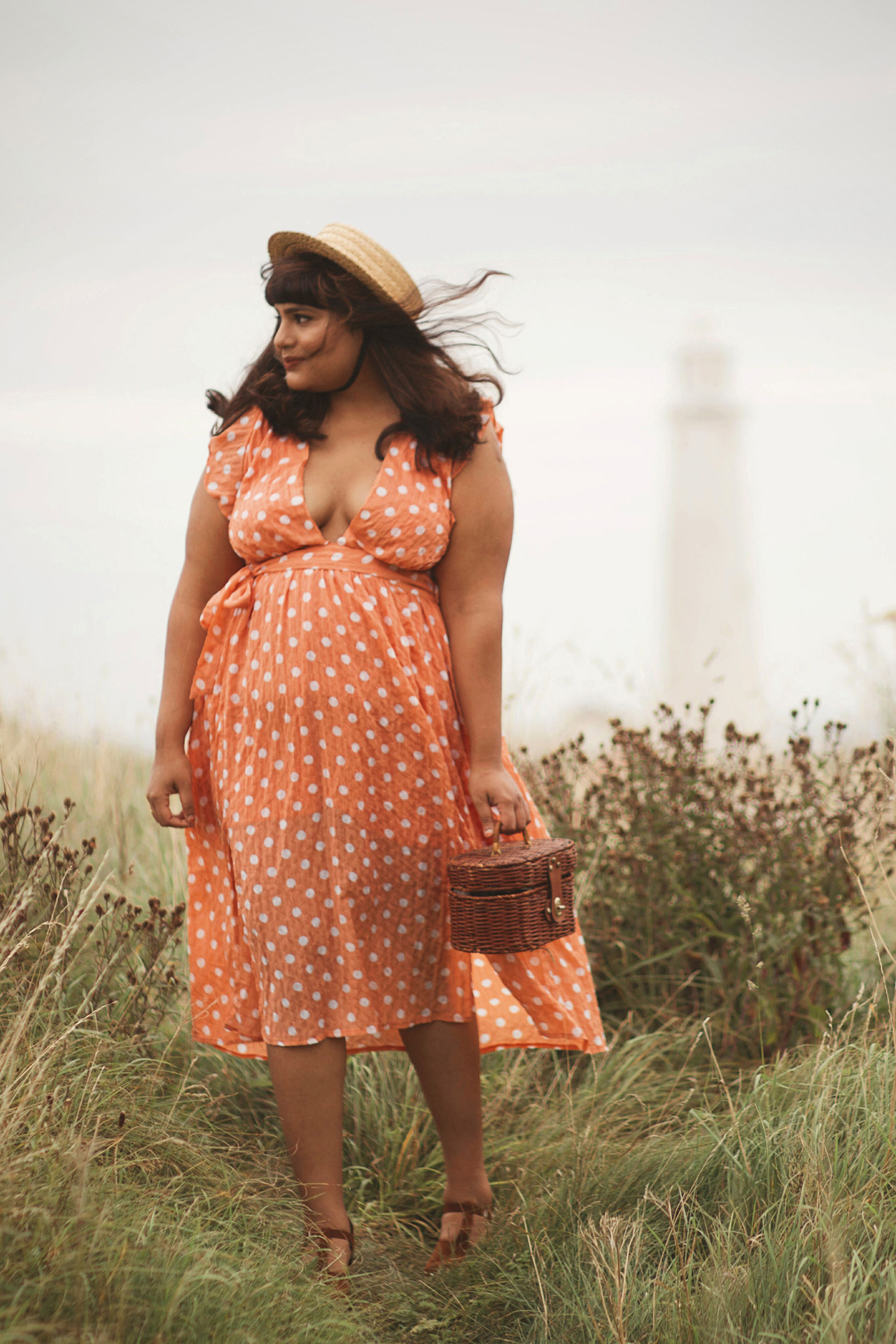 For this look, I wanted to capture that bittersweet mood that comes with the passing of seasons, and the location – St. Mary's Lighthouse at Whitley Bay – gave us that bygone, old world air that I was hoping for. St. Mary's was the last lighthouse in Britain to be converted from oil to electric back in 1977, and decommissioned only 7 years after that. As a child I used to find lighthouses impossibly mysterious and thrilling, no doubt thanks to all the wartime British children's fiction I read. Even now I feel drawn to them, these magnificent relics of a bygone era.
We walked along the rather scenic coastal path with its dry grasses and thistles at this time of the year. Even though the lighthouse approach tends to be crowded on weekends, the cliffside remains mostly calm and undisturbed. Autumn caught up to us while we were taking photos, misting my hat and basket of summer fruits with a fine spray of rain. So long then summer! You were particularly glorious this year.