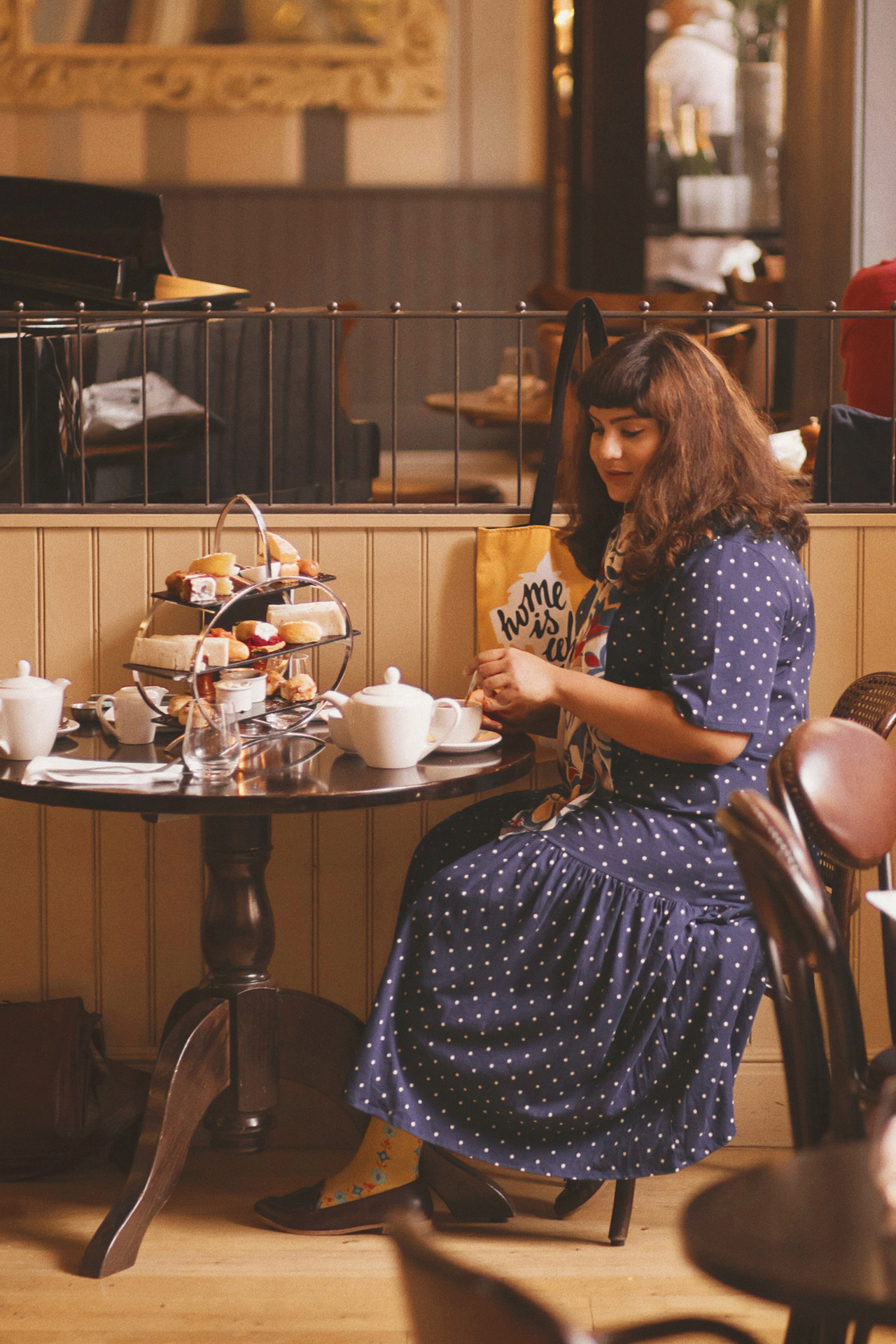 Wearing ✶ Navy blue polka dot dress ✶ Bespoke corduroy jacket (similar here) ✶ Tile print scarf ✶ Mustard yellow tote bag ✶ Tabbisocks knee socks ✶ Topshop loafers (similar in wide widths here)
I turned 33 earlier this month and as the occasion fell on a Saturday this time, we had a lovely day out in Newcastle town appreciating art and eating good food! I was originally going to wear the coral polka dot sundress I wore in my last post, but changed my mind after a look at the weather. Instead, I wore a different polka dot dress, this time by Monki. I've been hearing about Monki for ages, thanks to their reputation as a hackable plus size label. Even though their sizes only range from XS to XL, most of their clothing is cut very, very generously and fits several sizes larger. I got this dress in a XL which fits me pretty well at a UK 20, but some of the other pieces I have by them would easily fit upto a UK 24. As it got chillier later in the day, I threw on my green corduroy jacket as well. It's a really special piece- the last thing I designed and the last thing my tailor made for me before I left India. It's very much a one of a kind piece, so there isn't a link for it, but Monki has a very similar style also in forest green.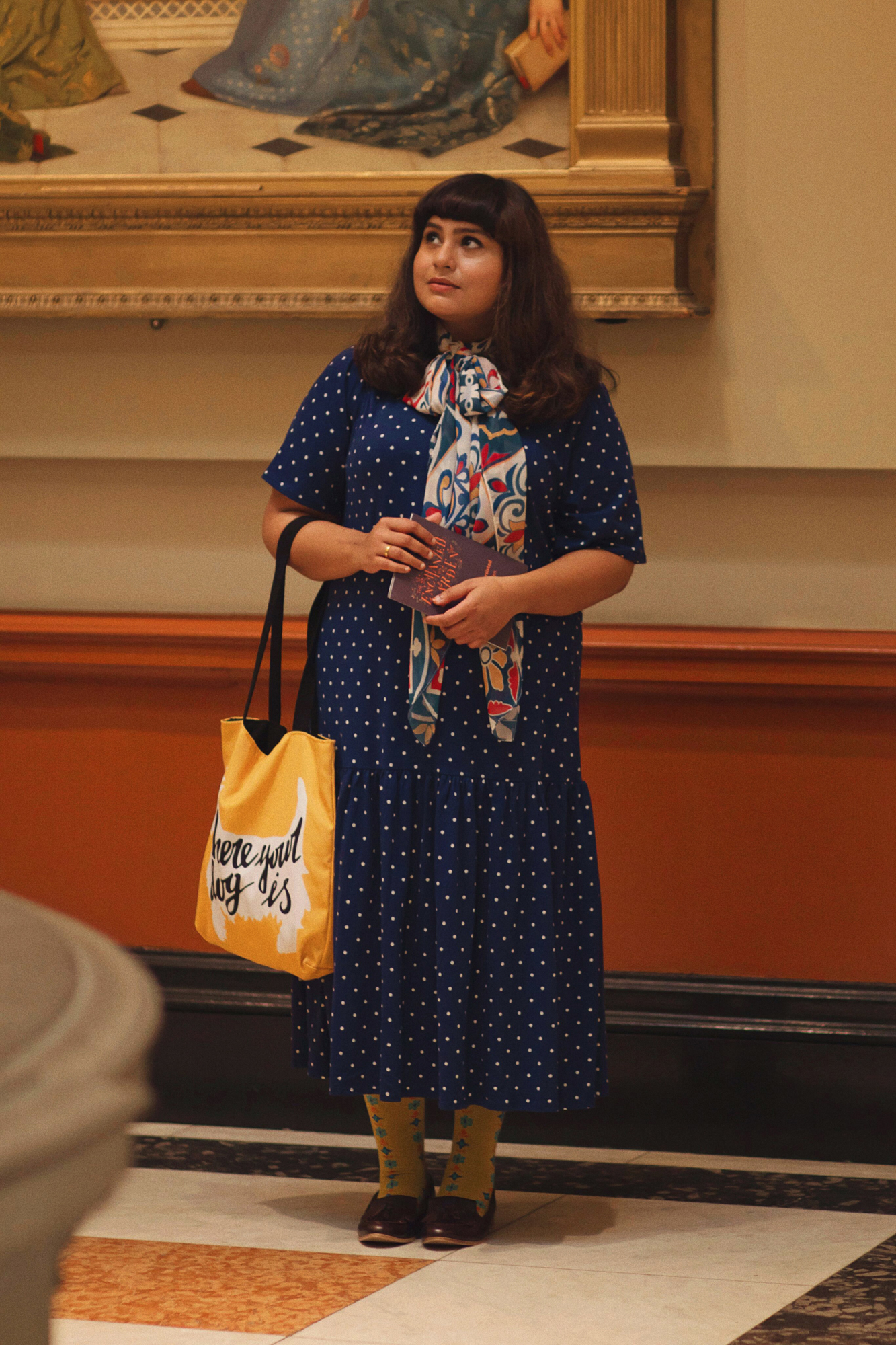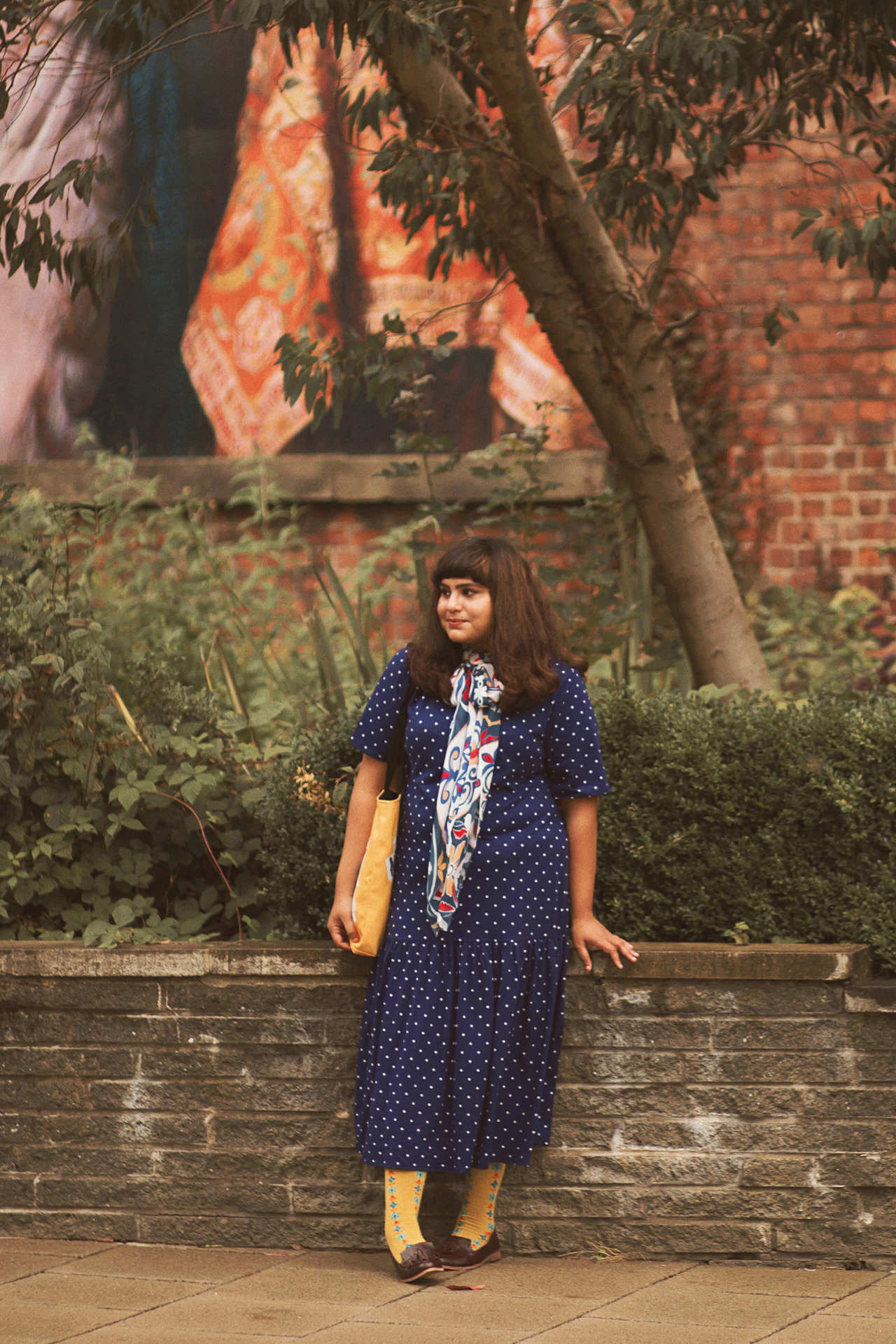 For my (birth)day out, we began with the Laing Art gallery which is currently hosting The Enchanted Garden exhibit. It was absolutely breathtaking and curated with so much insight and care. I saw my first ever real life Monet, along with watercolours from Bloomsbury group exponents and William Morris – all of whom I've been obsessed with ever since I was 16! Sadly, we couldn't take photos there. After The Enchanted Garden, we made our way to Browns cafe for afternoon tea. It was absolutely bustling but we still managed to get some photos! This is the second afternoon tea I've had in Newcastle, and I'd rate it a solid 8/10 for taste, presentation and value. They made vegetarian substitutes for Owen's snacks and sandwiches including a beetroot hummus and feta thing that he loved. We always appreciate a place where we can enjoy a meal together and Owen doesn't have to be left picking at the only vegetarian option on the menu.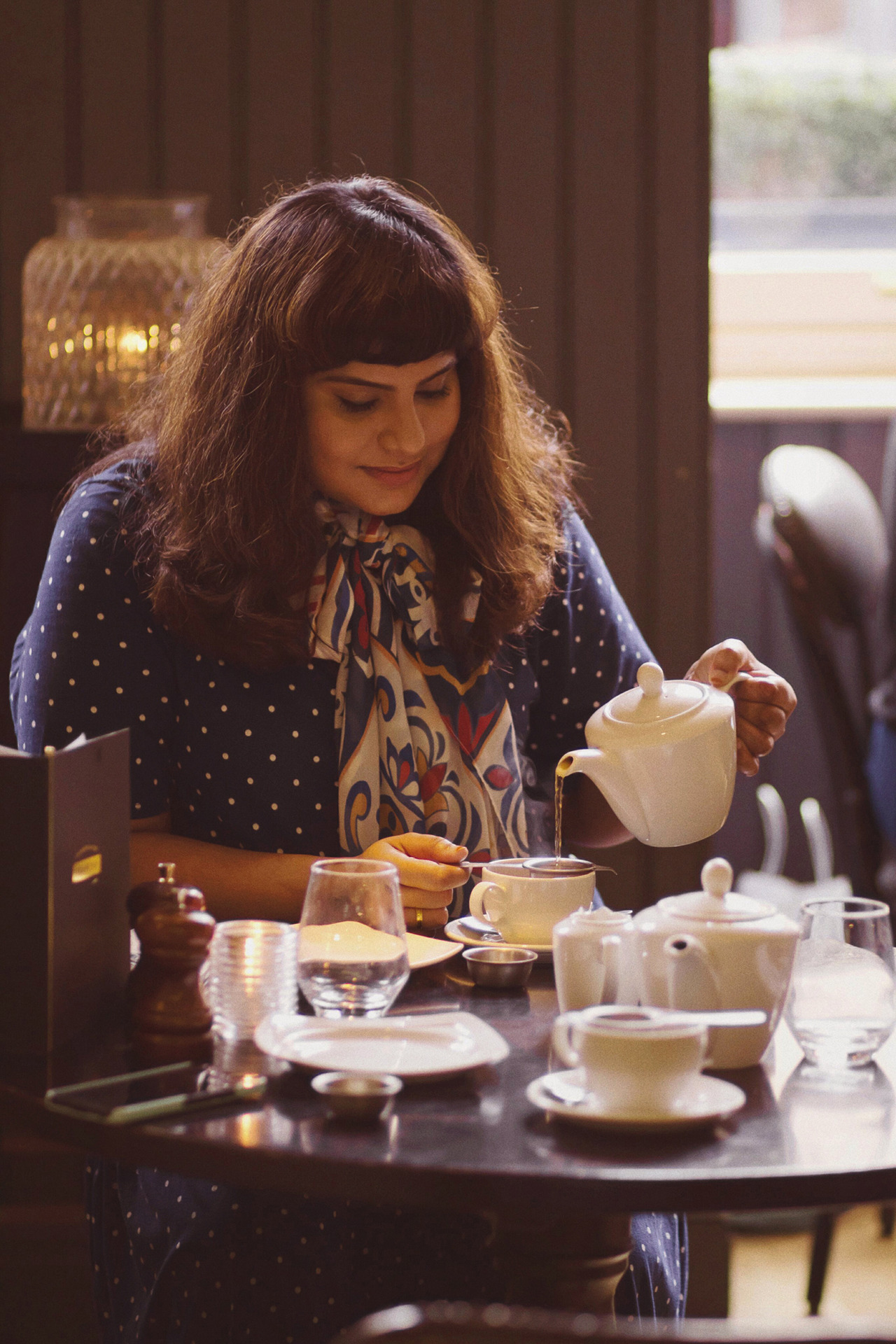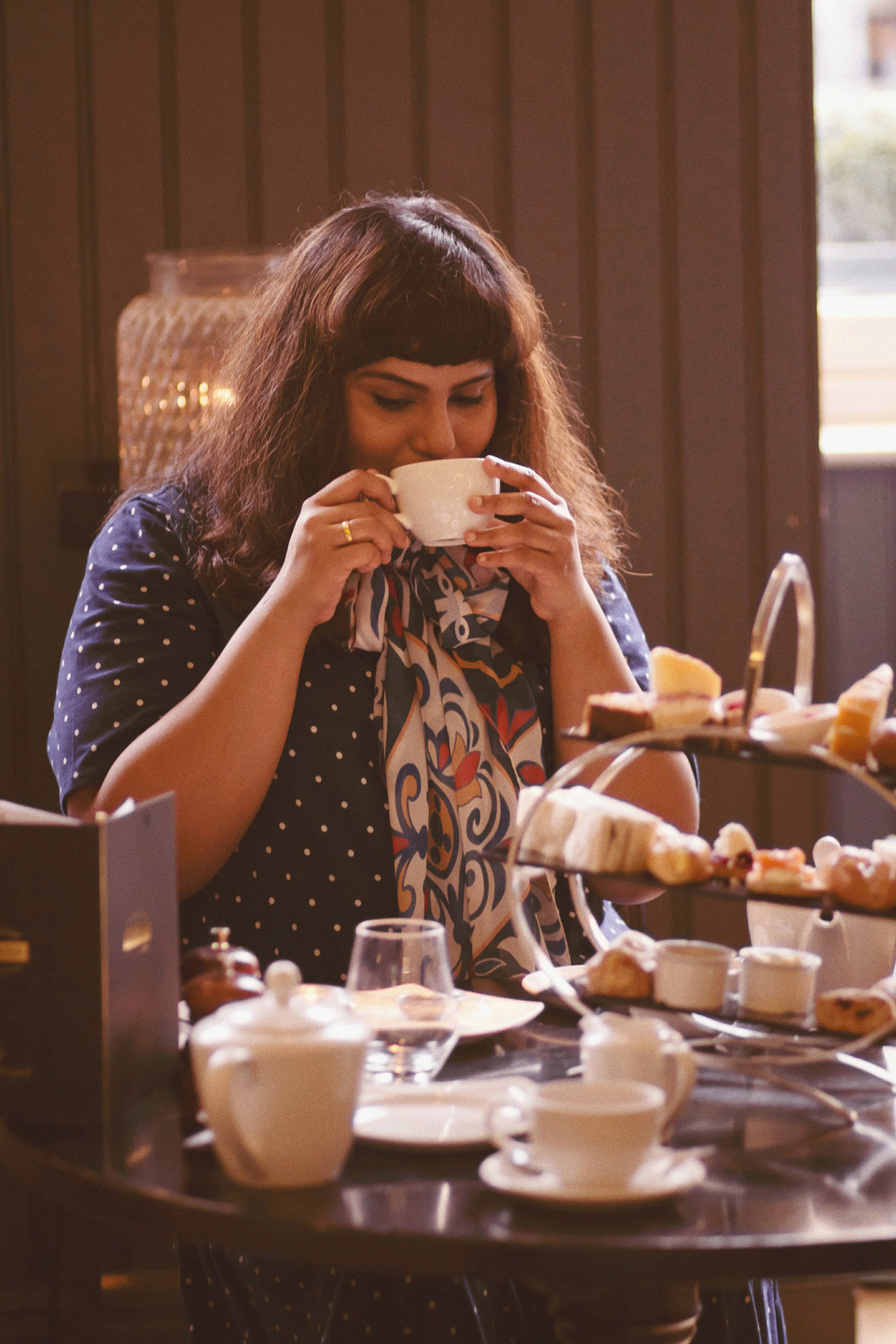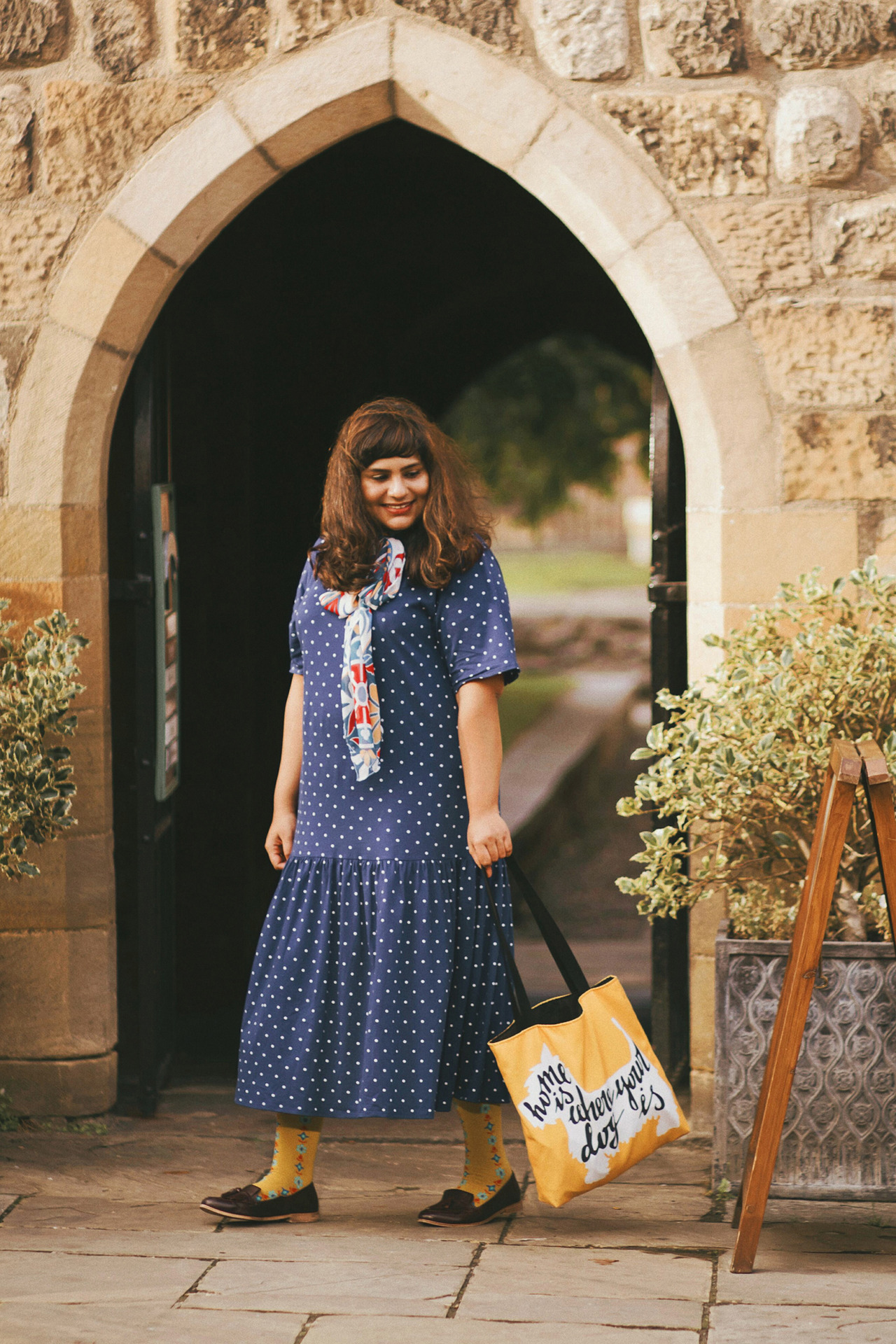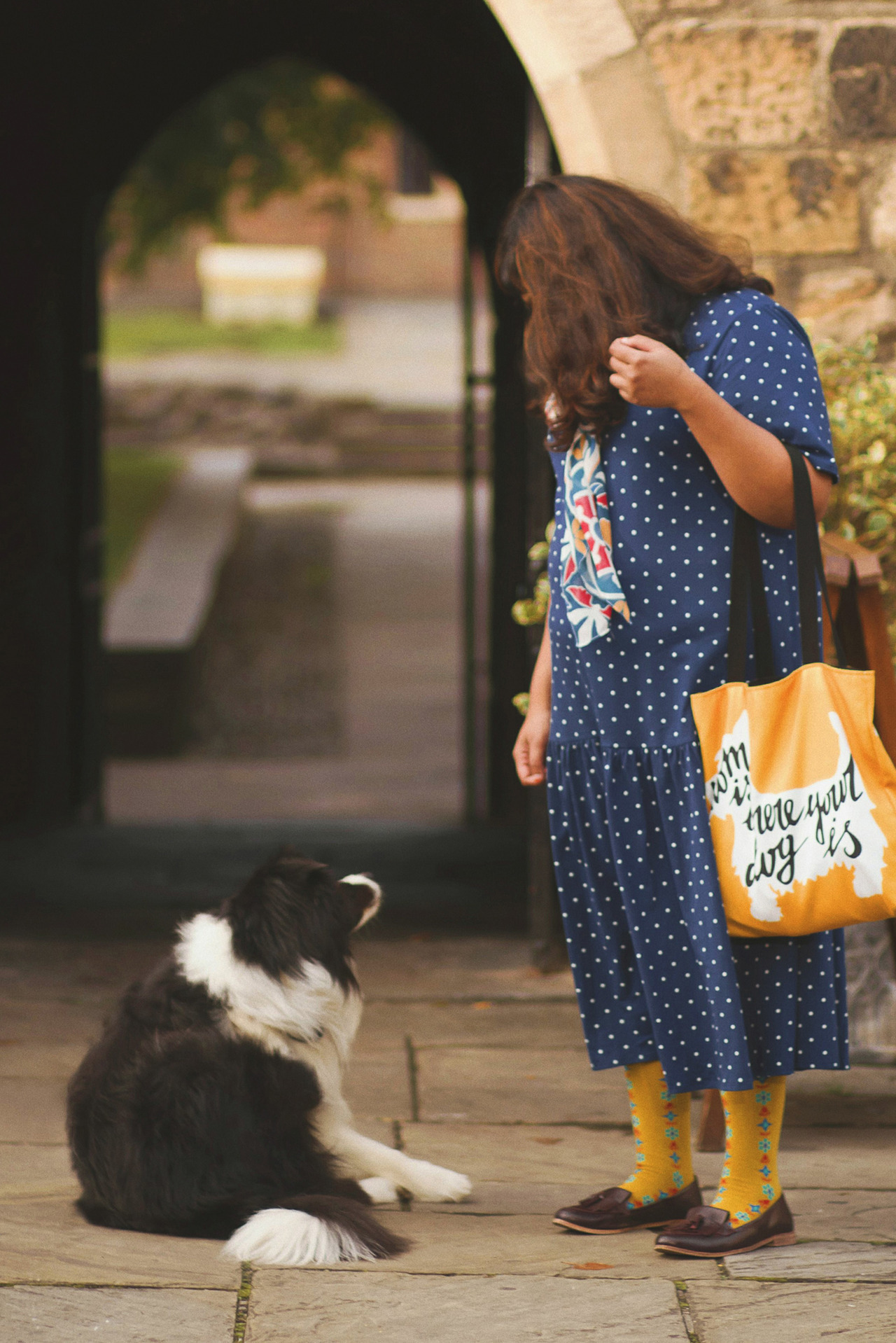 We took a leisurely stroll around town afterwards and discovered the old friary on the way. I met a very good dog there and proceeded to give her many pats – my heart was full! What more could one ask for on a birthday? As the sun was setting, we found ourselves at the longest standing stretch of the medieval city walls and took a few last photos there. I have a bit of a soft spot for hale and ancient structures. My past few birthdays have been quite varied in tone – last year I was in Calcutta feeling melancholy with my family, the year before I was partying with abandon in Bangalore with my friends. So it was quite fitting that this year I got to be with my husband, my very first birthday with my husband by my side and the first of many more to come!