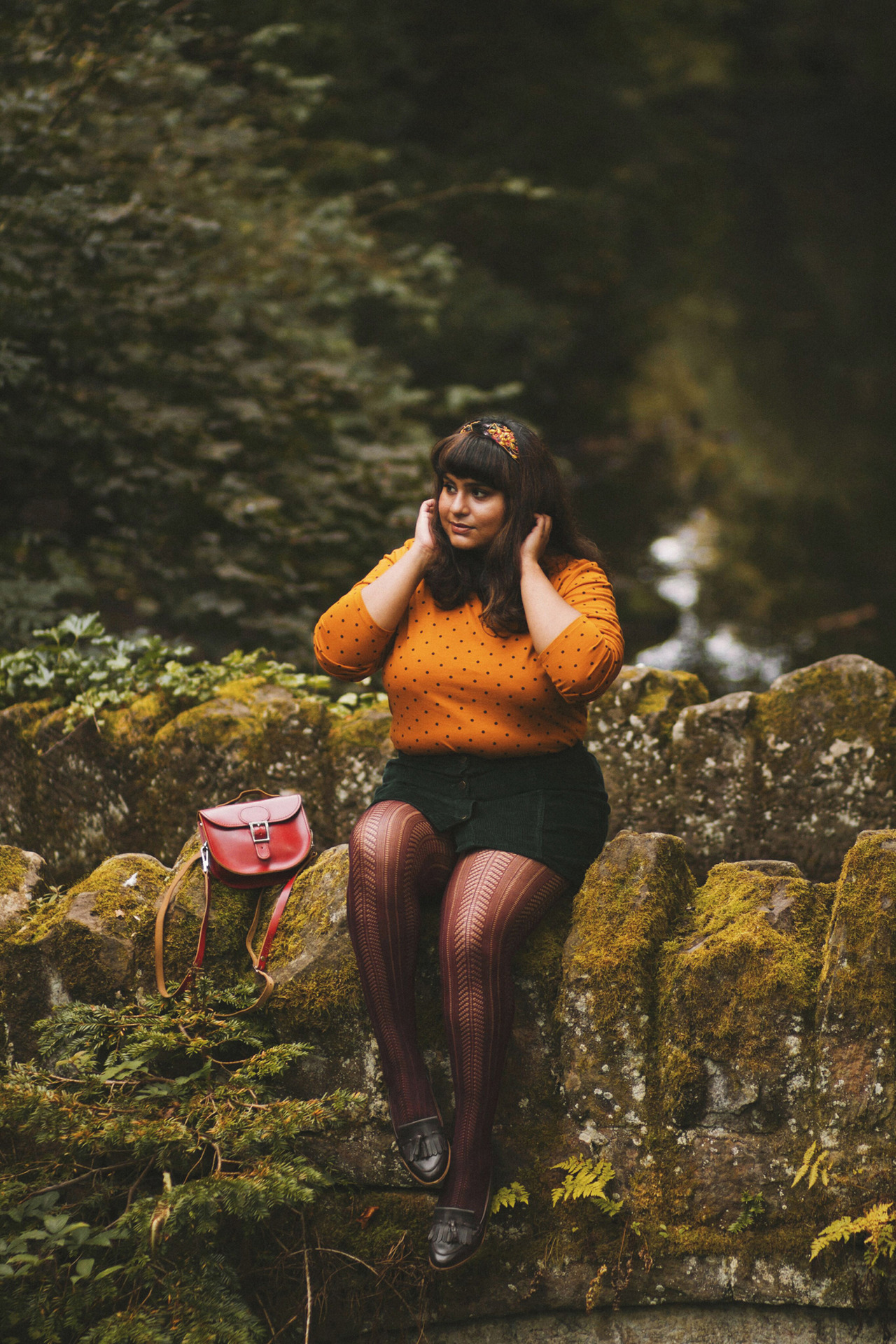 Wearing ✶ Mustard polka dot top ✶ Primark cord skirt (identical style in plus sizes here and also here) ✶ ASOS crochet tights in burgundy ✶ Topshop loafers (similar here) ✶ Brit Stitch half pint satchel ✶ Primark headband (similar here) 
It's been exactly six months since I've moved back to England. And what a whirlwind it's been from spring to autumn! The first time I came to the UK, it was autumn as well. I wanted so badly to be here, it felt like everything leading up to that point had been designed for that single purpose. And then I went back to India after two years of depression and heartbreak and crushing loneliness, convinced that my life was over. Everything good that's ever happened to me happened after that.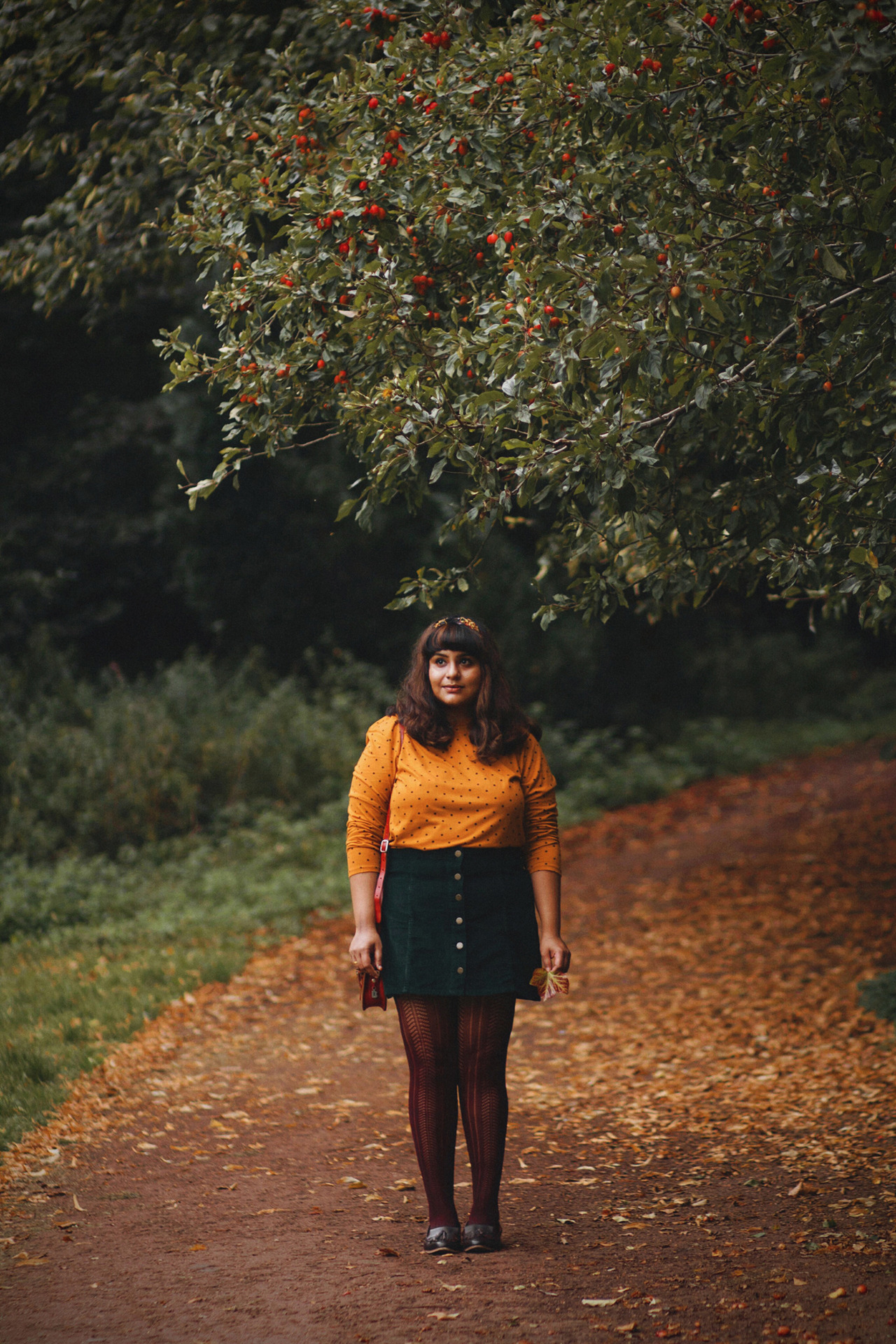 I fell in love, moved cities to be closer to my best friend, had a social life for the first and only time in my life, I lived with the ache and longing of a long distance relationship, I forgot what it was like to be lonely in the clamjamfrie of friends and flatmates and cats and wine, nights out and nights in, beer and smokes. I miss that life, I always knew I'd miss it once it was over. But every night when I fall asleep next to Owen, my heart is so full it feels like it's going to burst. And that's how I know, every single day, that I'd choose this life every time.
We've taken to going out on weekends, even if it's just for a walk in Jesmond Dene. I'm growing quite fond of Newcastle, and having the Dene in our neighbourhood is a significant part of that! My anxiety has had a grand old time these past few months – I've never been good at adapting to change, and anxiety is how I react to it. Fresh air has proven to be the best antidote though, and there are a thousand different places just a short drive away that we can visit and explore. Owen and I have turned into quite the middle aged couple revelling in long walks and domesticity and coffee at the garden centre. It's how I always envisioned married life, cosyness and quiet contentment with a glass of wine and old Doctor Who episodes every evening. Bliss!