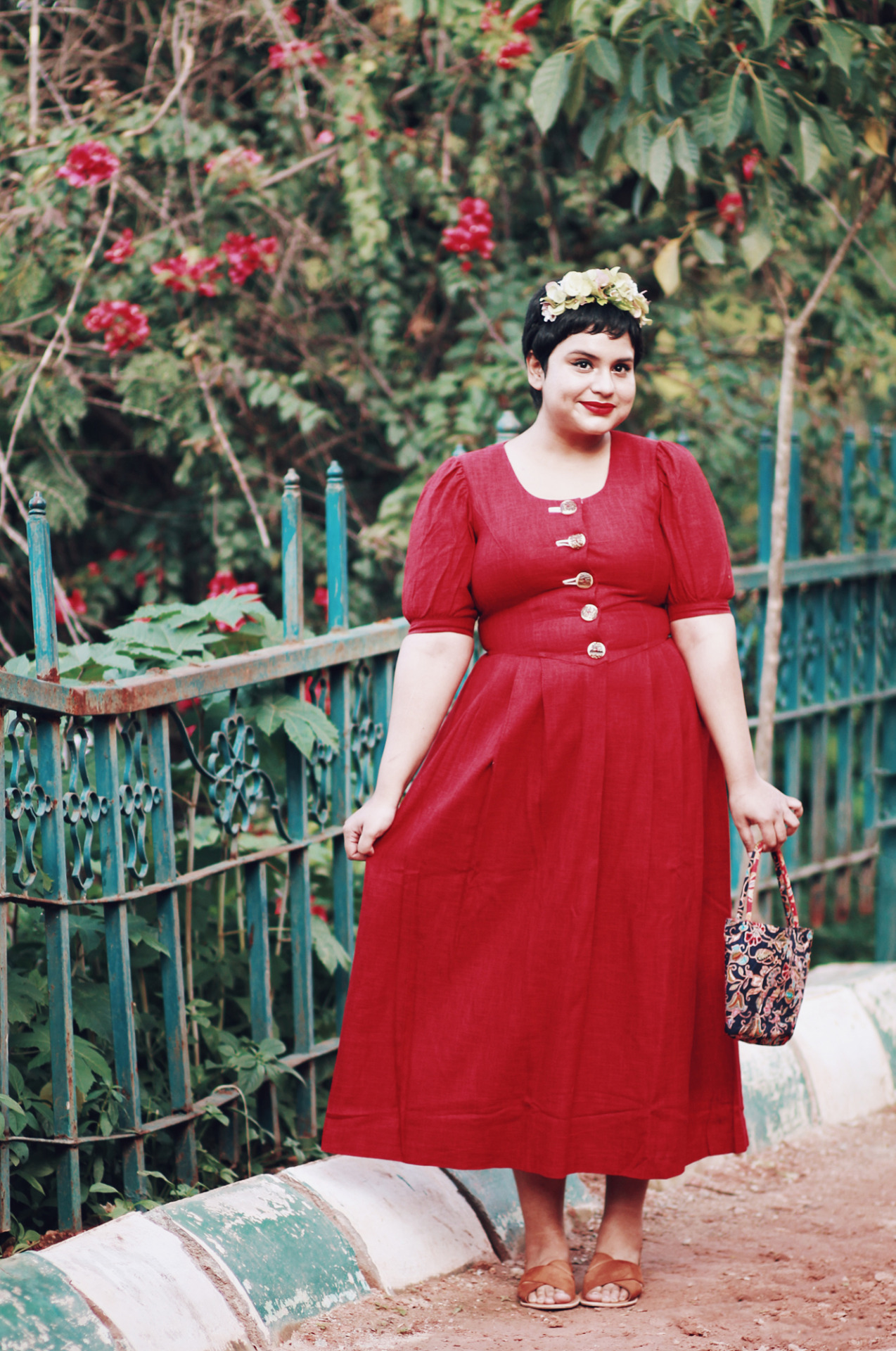 Wearing ♥ Vintage Bavarian Dress ♥ Flower crown from Elle Santos on Etsy ♥ Gifted bag ♥ New Look Sandals
My love of fashion began with vintage, a long time ago. It was always the small things, the tiny details. The fabric covered buttons, edges of meticulous stitching, plush velvet and silks that rustled when I moved. And if a lot of it was scratchy polyester too, I was still charmed by how different everything looked compared to what the early 2000s had to offer (it was that long ago!) My fondness for vintage has grown with me over the years. When I look at my wardrobe now, my most beloved pieces are still the ones dating 50, 60, 70 years ago. There's something special about wearing a part of history on your back.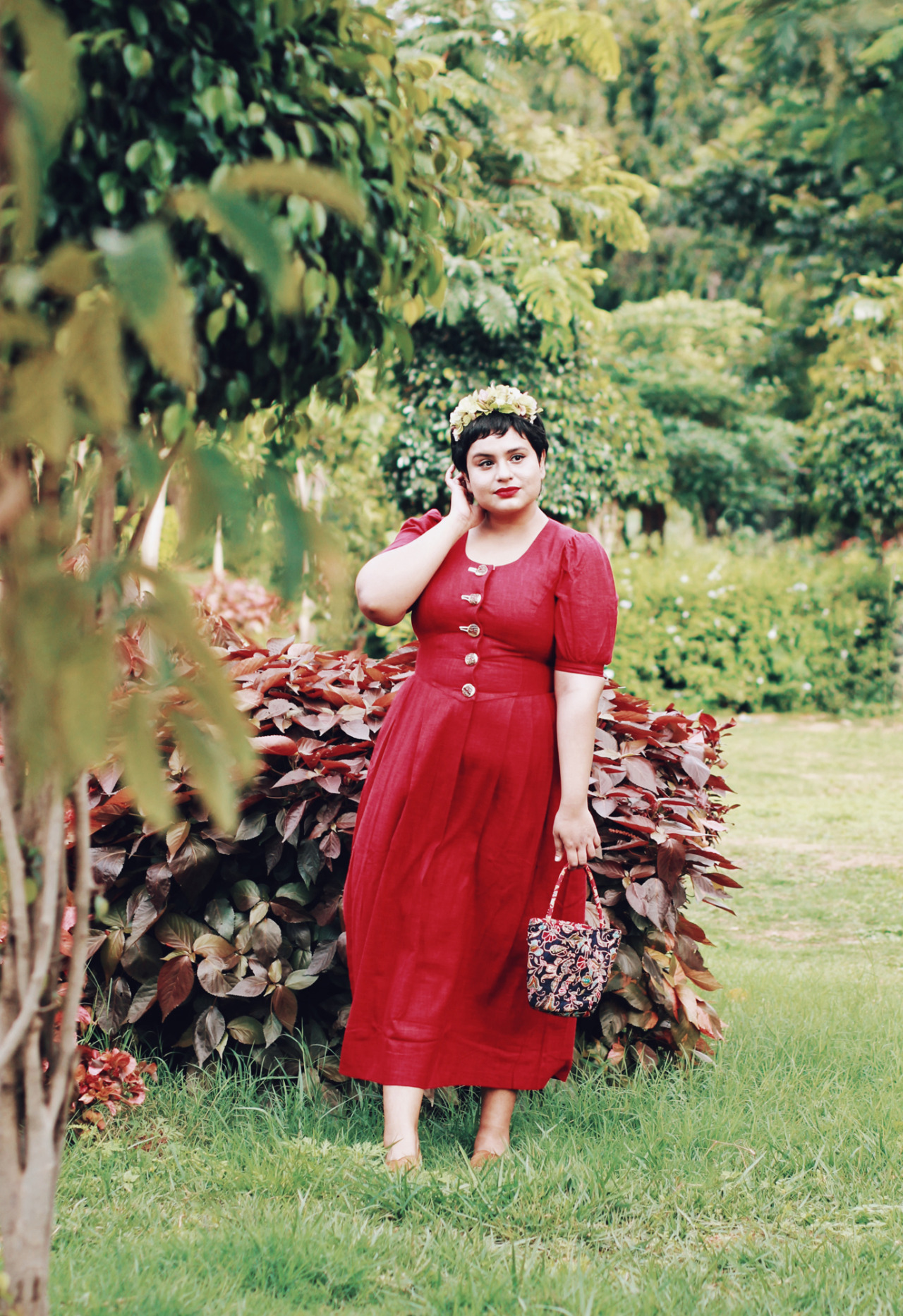 I've teamed up with three equally vintage loving bloggers today for this post. Joi, Sacramento, and Cynthia are all posting on the same theme, so do check out their amazing vintage outfits which I've totally been blown away by! I'm legendarily awkward about doing collaborations, mostly due to my scoliosis leaving me with very few spoons, and I hate letting people down! But I'm so delighted and honoured that Joi asked me to do this – if nothing else, just for that wonderful feeling of community with people halfway across the world who share a similar fashion ethos. I decided to wear a vintage Bavarian dress for this post, one which had been languishing in my closet for ages. My accessories are contemporary, but they're secondary to the dress, which is the centrepiece. I felt like some kind of a fairy queen of summer, twirling around in Ulsoor lake as Tahireh directed and snapped away, and Antara made sure neither of us ended up in the water from too much enthusiasm. It was one of those perfect storm scenarios that produce absolute photographic perfection.
Don't forget to visit Joi, Cynthia, and Sacramento's blogs for their take on vintage love! The links are below for easy access.
In My Joi (Joi) ♥ Skittlis Fashion (Cynthia) ♥ Mis Papelicos (Sacramento)