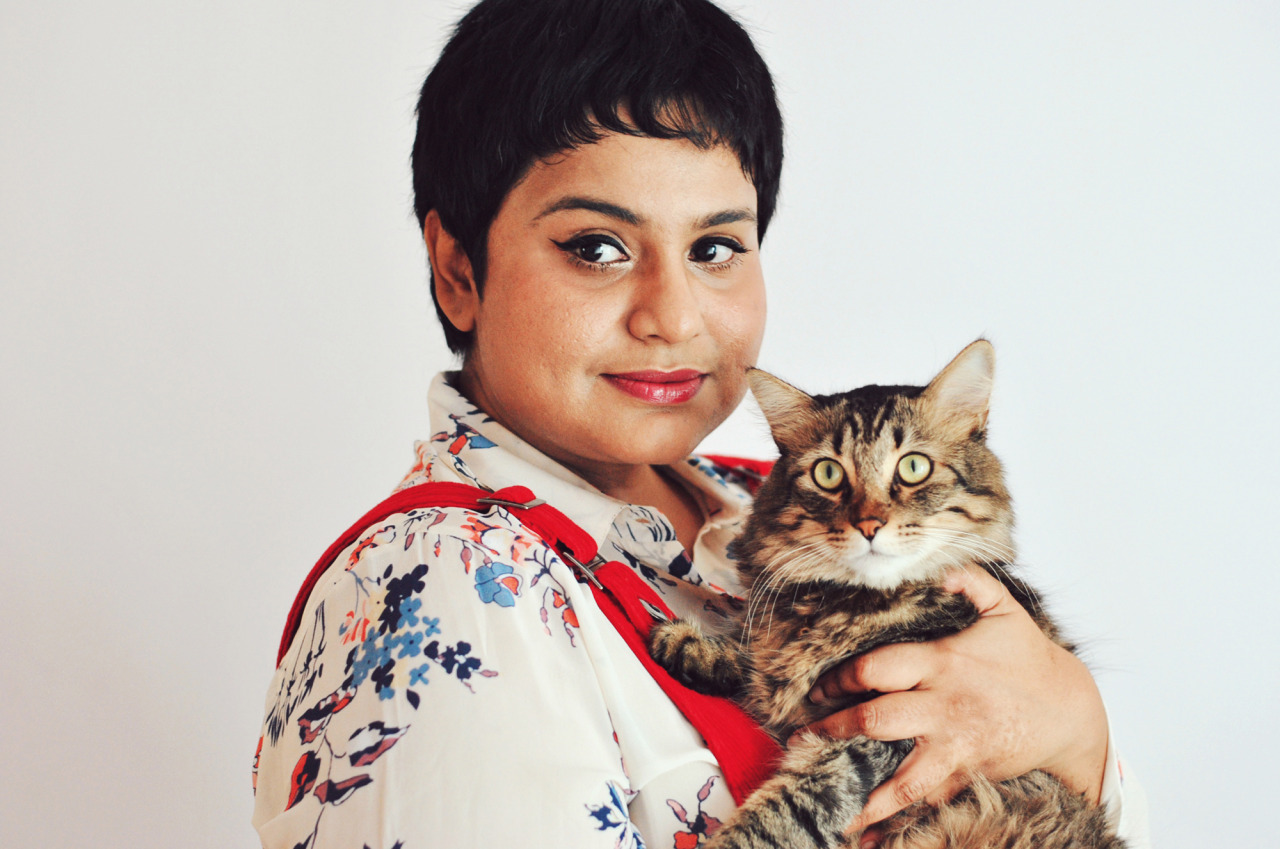 Wearing: Blouse ℅ Calae // Cord pinafore from Primark // Bass not for sale 😉
I'm sharing a little peek of my new and improved room today, along with a very silly kitty called Bass and the book I'm currently reading. I'd planned to go out to take photos in my new blouse and old pinny but the weather just wasn't in a cooperative mood that day! So I just squished the life out of Bass while my live-in BFF snapped a few photos.
A little about the blouse I'm wearing which was sent to me by Calae, an up and coming plus size brand recently launched online. I've talked before about the dearth of plus sizes in India, so it's heartening to see retailers here wanting to cater to plus size women. To quote directly from the brand manifesto – Calae is a style driven line of clothing for the self assured curvy woman, with international standards, fits that fit, and sensible price points. The launch collection mostly has cute and super wearable tops including this summery floral blouse that I picked. Fitwise, the line runs very true to standard international (UK) sizing. I went with the 18 as I usually wear a UK18 in tops, and the fit is just as comfortable as I prefer with enough room for movement – especially in the upper arm which is where I struggle with most Indian brands. The range currently runs from size 16-24, and it's my sincere hope that Calae expands their sizing upwards in the future. Overall I give them a solid thumbs up of approval.