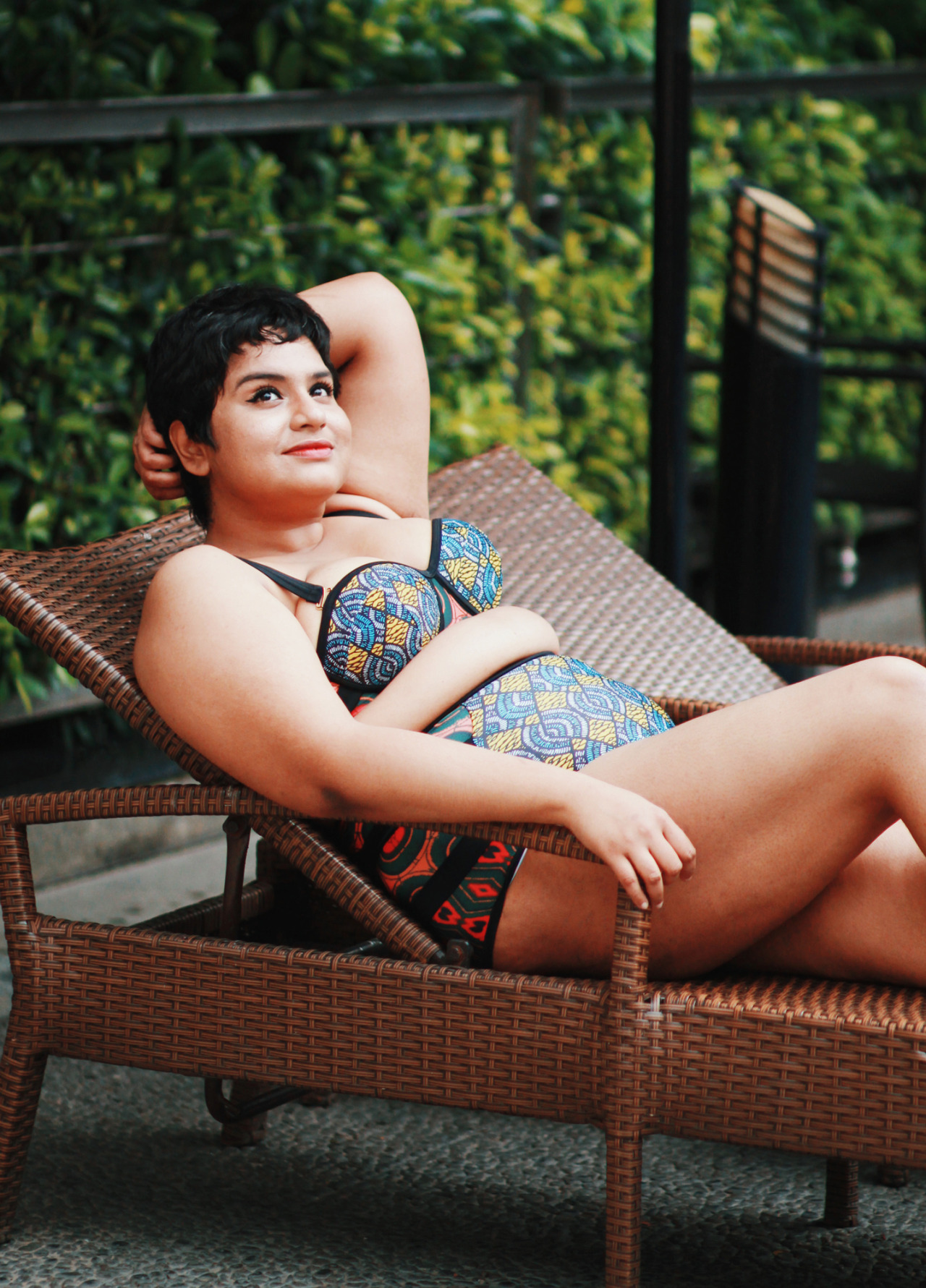 Wearing ♥ The Empress Underwire Bikini by Gabifresh for Swim Sexy (I'm wearing the size 16 D/DD on top, this links to the E/F which is larger!)
Considering how much of a water baby I am, it's absolutely deplorable that I haven't done a swim shoot before now. In my defence, swimming pools have been hard to come by in the past 3 years, and the last time I swam regularly, it was mostly a matter of pulling on my hardworking speedo tankini and plunging into the blue for an hour of laps. Water is my natural state, though. I've written extensively about my love of swimming in the past, but it's something I could write about for the rest of my life and still not be any closer to capturing the sheer depth (ha!) of my feelings on the subject. Traditionally, I tend to go for performance suits when it comes to swimwear, but when Swimsuits For All offered to send me a piece from their collection, I thought I'd try out something cute for pool lounging instead.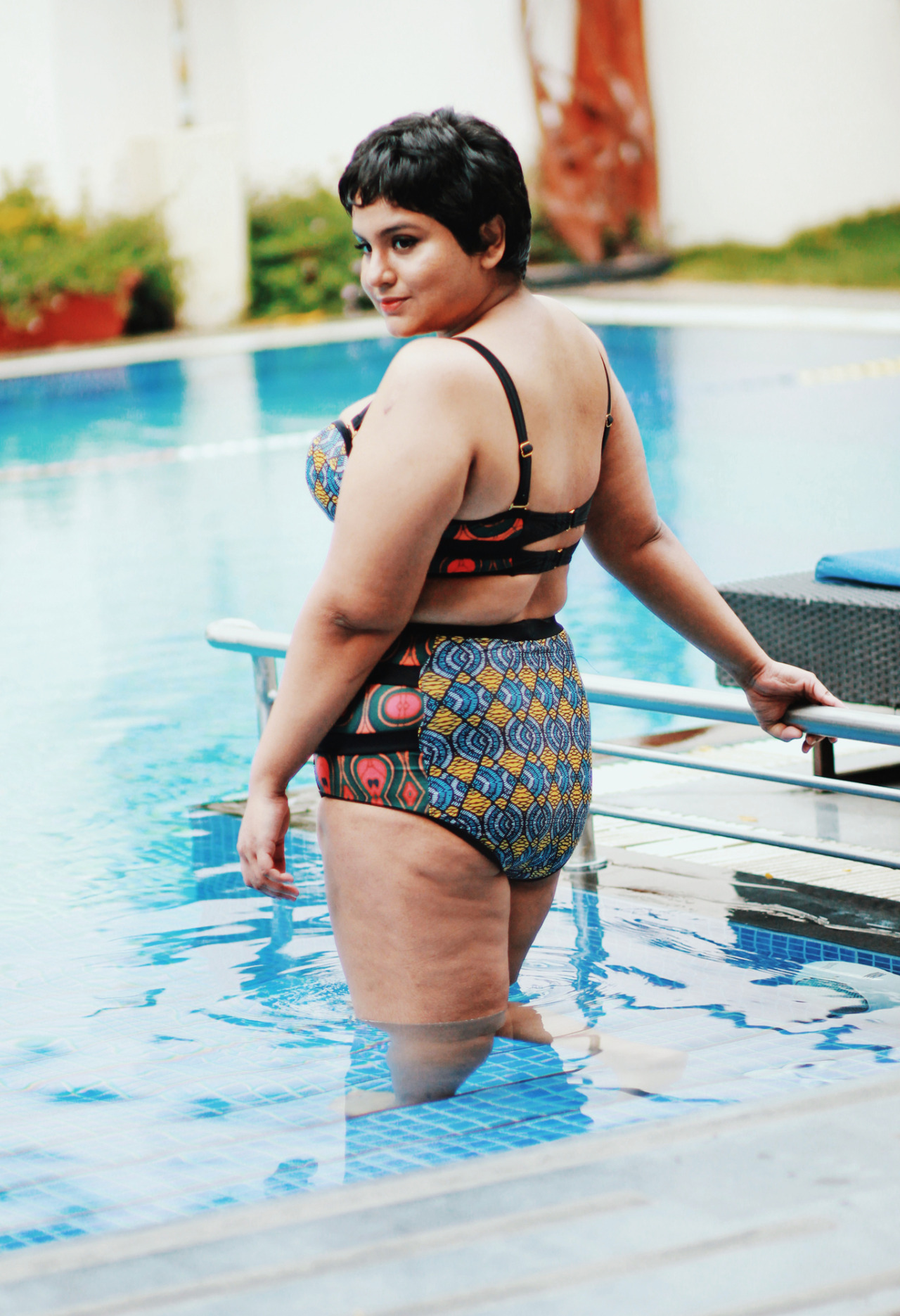 Reading the reviews for this set, I knew that the top might come up small but I decided to risk it anyway. And while the cups are smaller than I'd like, I'm relieved to note that I didn't suffer any wardrobe malfunctions during my lazy doggy paddling! It's been a year and a half since I last swam (such a shame!) but water has this habit of welcoming you home no matter how long you've been gone. When I first started swimming at the ripe age of 18, I'd sometimes feel selfconscious during the walk to the pool. But once I was in, all I could care about was beauty and wonder of being nestled in its watery depths. Swimming was key to my first steps towards body confidence. These days, I just let it all hang out because who cares? It's my body, and it's built for swimming. I'm a water mammal and it's my perfect state of being.