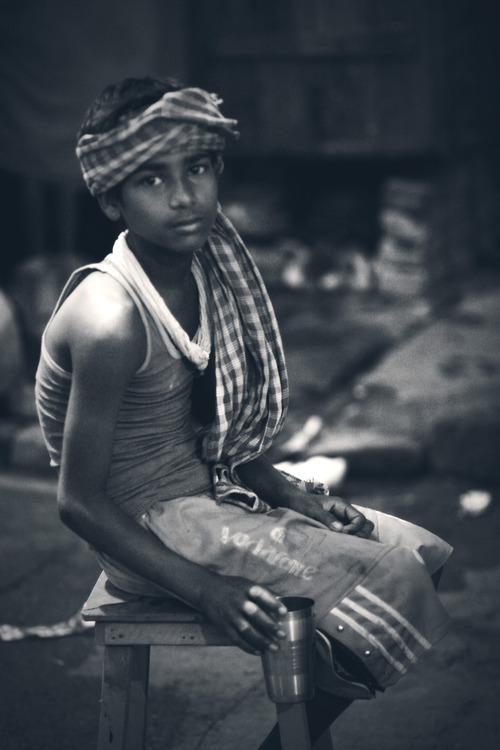 (The kind of photo any white person would take in Calcutta) 
So the infamous racist Lena Dunham has been to India and made some incredibly callous remarks about us. I am not even remotely surprised. White people over generations have been coming to India for naive and unformed notions of spiritual redemption/ discovery and making equally uninformed remarks about us. What it did though, was put me in mind of something I read last year. 
Last year I read this book called The Marriage Plot by Jeffrey Eugenides, who, on the strength of his earlier novel, Middlesex was one of my favourite authors. But The Marriage Plot changed all that. Not only did it contain an incredibly othering description of mental illness (bipolar, same as me) but one of the protagonists also went to India. Specifically to Calcutta, my city. The description of Calcutta and it's people and especially the white attitudes to it made me feel sick. And not because it was described as a filthy, diseased armpit of the world –  I am used to a bit of filth, I grew up there during the time the novel is set – but at how it was fetishised. Like these was this frenzied description of dirt and filth and germs, it felt like the author was revelling in making it as alien and disgusting as possible. It sounded only marginally like Calcutta, not because it's my hometown and a place I love but because the Calcutta Eugenides describes is a fantasy and a phantasm in the his mind. I wanted to cry. Is THIS how white people who see Calcutta for the first time see it? As this disease and poverty ridden wasteland? Like it is a place that humans can't inhabit? The storyline was about a young University student who runs away to India to "find himself" (quelle surprise) and then ends up running back to the good old States where the people are bright, shining WHITE examples of humanity. It was a plotline set in India, but none of the characters were Indian. The only Indians you got to see are the diseased and dying Indians in the home for the sick the protagonist volunteers in. They are utterly dehumanised, treated no better than diseased animals by the author.
Reading it, I remembered something I had come across on the internet the year before. I think I was looking for something on Calcutta to show my (white) boyfriend and came across this one site. Some white guy who was with the American consulate had lived in Calcutta for a while in the early 90s and written a host of (really bad, execrable) poems about it. And I read them and I thought, is this all Calcutta is supposed to be? Is our only function to act as creative (and spiritual) inspiration to white people, so they can write really bad poems (and really bad novels) about how we are the Other? Why don't we have a voice of our own? Why, growing up, was I given books written for little English boys and girls to read and not books about my own culture, my own country/city? Colonization is not just about taking away wealth and agency, it is about erasing voices, erasing histories. There is no voice in the larger literary sphere that speaks about India in a non fetishised, othering tone, all the voices that do are drowned out by white voices because the world is largely West-centric. I wish there was an alternate voice, one that would describe my country and my city with rationality, with love. But voices like that are drowned out. 
To conclude, India does not need your naive unformed ideas/ideals projected onto it. We are perfectly capable of conducting our lives on our own. We don't need your  "compassion", we don't need your pity and we certainly don't need you to fix our lives. We have been living happy, fulfilling lives in our own country since time immemorial, strange as it may sound to your white ears. We don't need to be  "brought up" to your standards, we have our own, thankyouverymuch. Now, get the FUCK out of our country; we turned you out once in 1947, don't make us do it again.