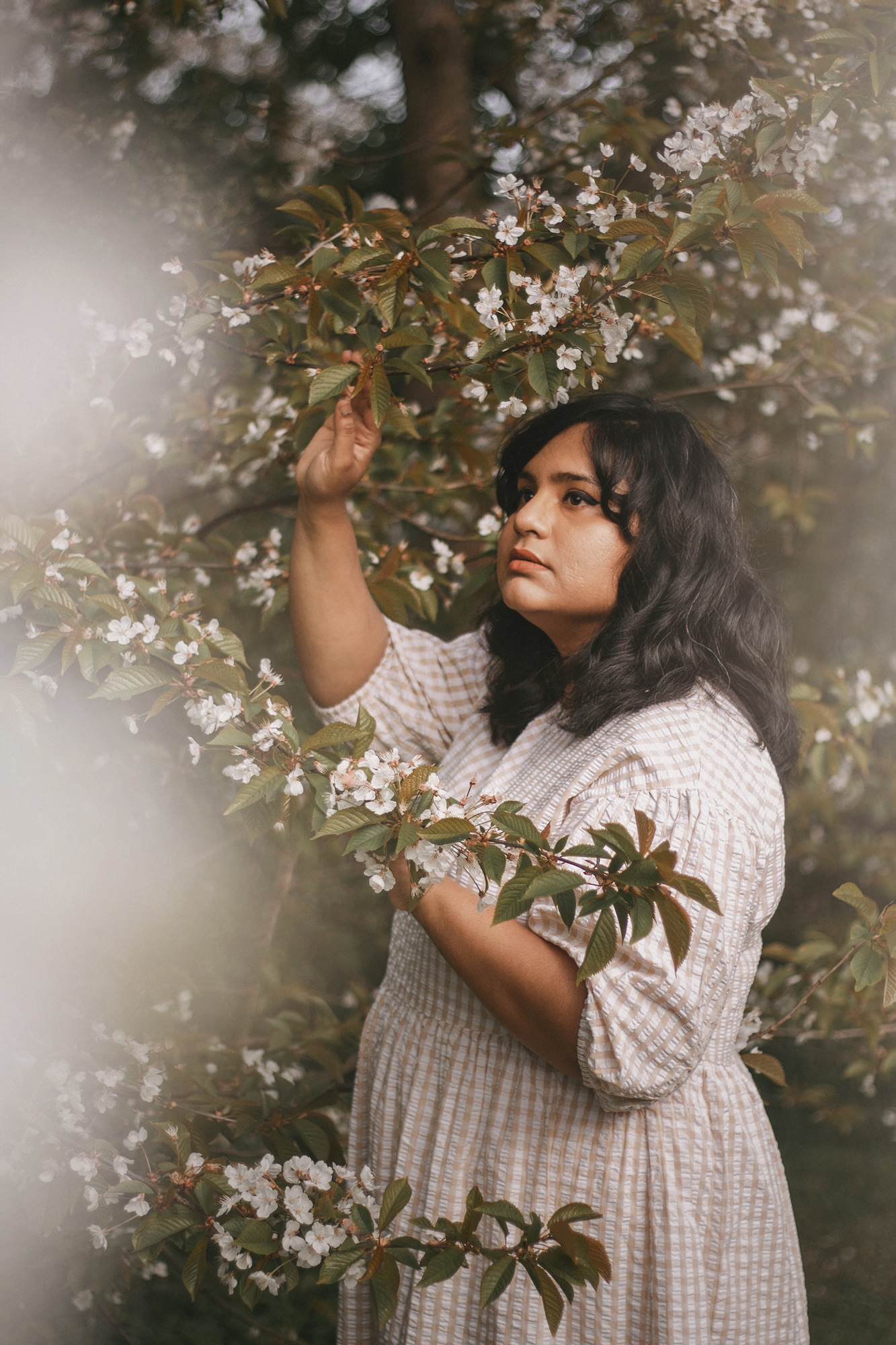 Wearing ✶ Seersucker gingham dress by Monki ✶ Old ASOS sandals (similar here)
Of all the things I've bought for myself this year, this coffee and cream gingham dress is the one thing that I never want to take off. I've worn it more than anything else in my wardrobe once it started getting warmer out, and it's easy to see why! The fit is magic, the seersucker gingham the+ perfect mid weight cotton for swishing, the sleeves are a dream, and despite being a dress you can just chuck on before heading out of the door, it's the sweetest, most romantic silhouette. I just want this in every colour and print under the sun.
Last year, during the first, original lockdown, we shot another gorgeous gingham check dress (the Teasdale dress by Ace&Jig) under these wild cherry trees when the blossom was at its peak. So much has changed in one year but some things always stay the same, and summer evenings under blossom laden boughs are always magical.