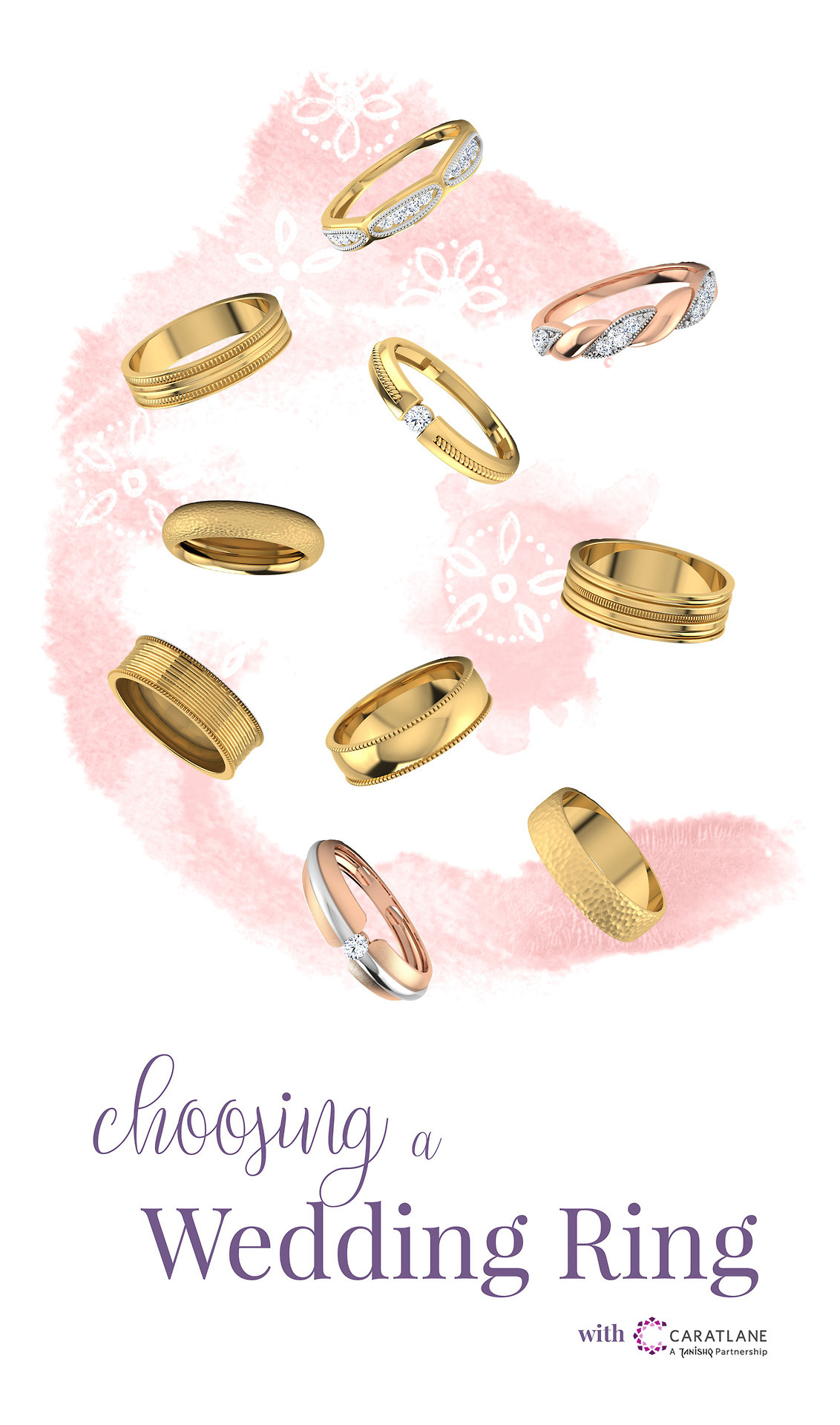 Now that the wedding we'd been dreaming of the last two years has finally translated to reality, one of our immediate concerns is getting our wedding rings while Owen is over in India next month. Since we have just 9 days in which to plan our engagement shoot – more on that later! – have a pre-wedding meal with all my friends here in Bangalore, shop for our rings and get some Indian clothes tailored for Owen and have enough time left over for each other (!) I've found myself looking at wedding rings online. Caratlane has a gorgeous selection of rings in the understated, timeless style that we're thinking of for our wedding rings.
When it comes to choosing a wedding ring, what I find most relevant is that this piece of jewellery will have to endure through the decades right there on my ring finger! And given that I'm a notoriously fidgety person, especially with jewellery, my wedding ring will have to be something that's simple yet elegant enough to sit on my ring finger undisturbed. When Owen and I picked out my now extant engagement ring together, durability wasn't something we considered very much. So while the Art Deco filigree was beautiful to look at, it was also terribly fragile for everyday wear!
My engagement ring was also a little too big for me and prone to slipping off, which is why this time we're just using a proper ring sizer to save us the headache of resizing. Two years ago neither of us had any idea such a thing existed! This time we're doing our research beforehand. I admit I have a fondness for rose gold (who doesn't?!) so I'm a little more inclined towards the rose gold pieces but I can see the classical Greek style yellow gold rings being absolutely timeless as well. Which one's your favourite?