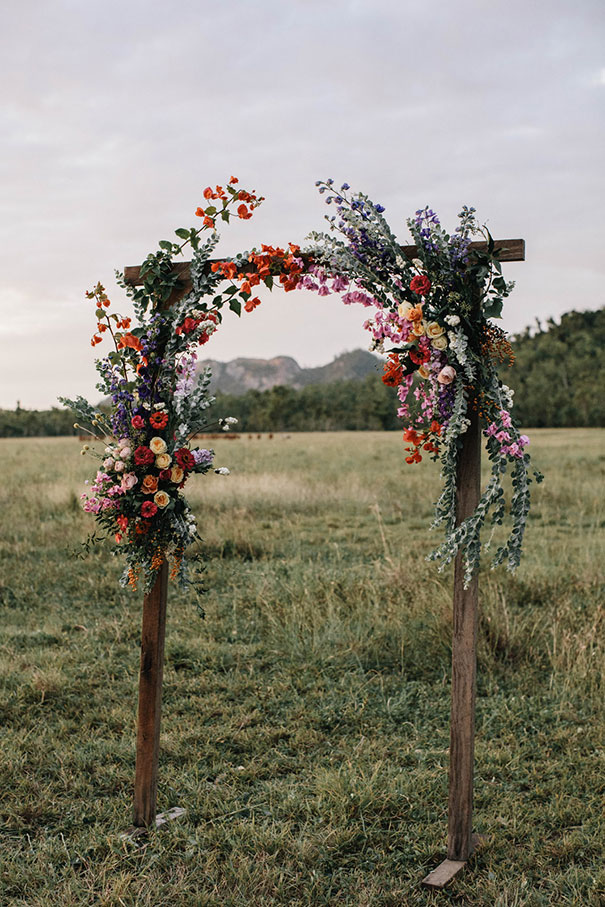 Image from White Ash styled shoot
The date is set, the venue is booked, and so are our photographer and florist. That's right, the wedding is finally on and…we're eloping! I'm not sure if an elopement counts as authentic if you aren't running away from home to get married in a secret, moonlit ceremony, but that would have been a little difficult to coordinate across international borders. Owen and I are not running away and we've let all our friends and family know about the wedding beforehand, so it's not a traditional elopement on those counts. Still, we're going off to the Scottish Borders next March (home to many an elopement over the centuries) and marrying each other in a ceremony with just the two of us.
Elopement etiquette aside, it was never an option for us to keep our wedding completely in the dark – everyone close to us knew it was going to happen at some point and we'd even toyed with the idea of flying one set of people halfway around the world before running into some crushingly practical concerns. We'd originally been thinking of an intimate backyard wedding with a few loved ones in attendance – neither Owen nor I have ever had any fondness for huge, extravagant weddings – but it proved to be a logistical impossibility especially with UK immigration laws. So when we decided to ditch the wedding and elope instead, it wasn't an easy decision to make.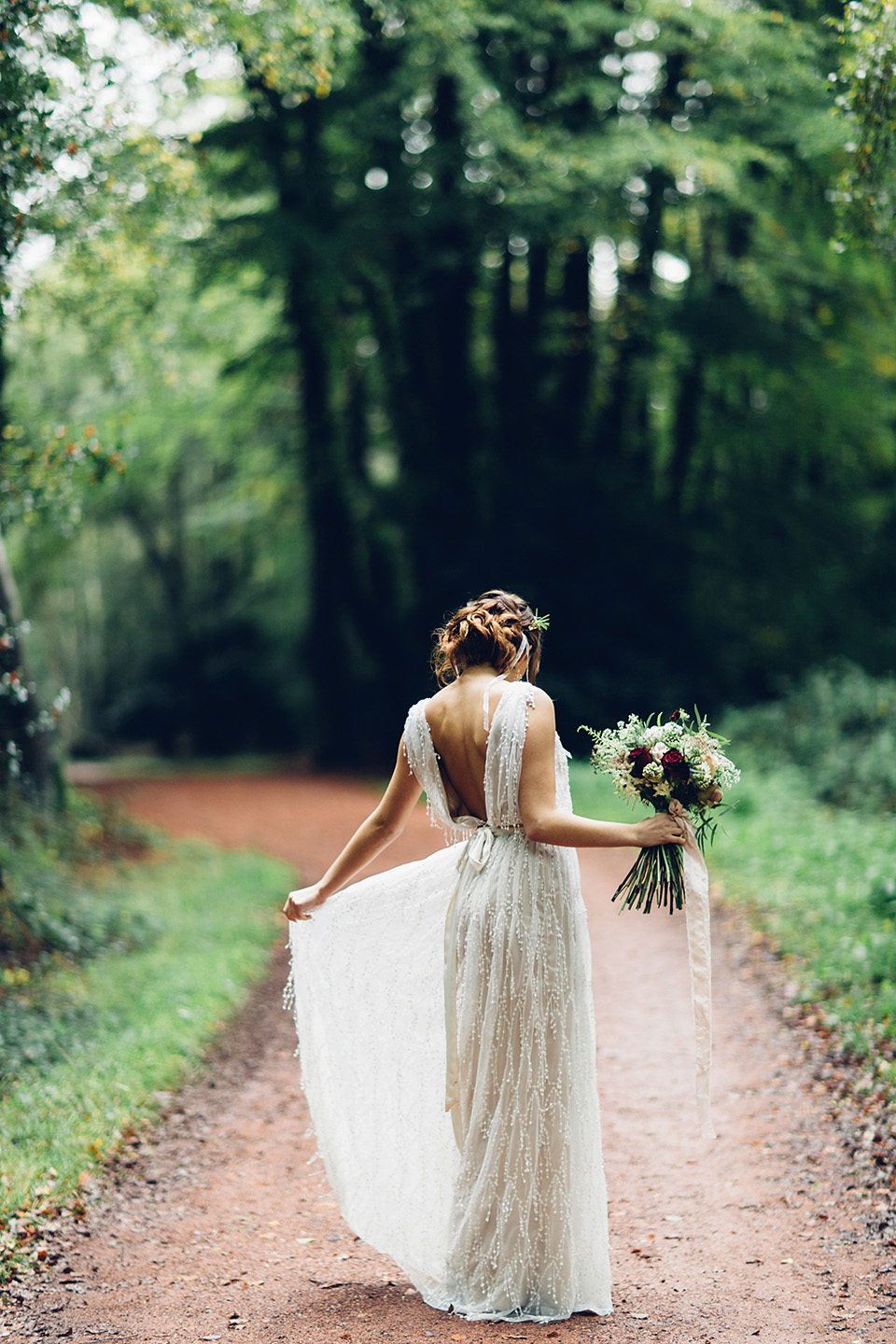 Image from A Beautiful and Whimsical Woodland Elopement
Our reasons for eloping might have been practical rather than impossibly romantic, but it increasingly feels ever righter for us. Last year, when we made the decision to elope, I wasn't 100% sure about it. I didn't know if I would be able to let go of the cosy little backyard wedding I'd been daydreaming about most of my life! But once we actually started getting our budget together, setting aside dates, booking our wedding vendors and fitting everything within our immigration timeline, I caught myself thinking on multiple occasions how glad I am that we're eloping. I wasn't expecting to feel this way to be honest, but our decision to elope has turned out to be the best wedding related decision we could possibly have taken. I'm trying to picture what things might have been like half an year away from a traditional wedding and the thought itself is stressing me out! It's all fine browsing through Pinterest and pinning dream wedding ideas but the actual organizing of a wedding with people attending from two different sides of the world is just panic inducing. It's a nightmare. I'm so glad we decided to elope, no regrets ever.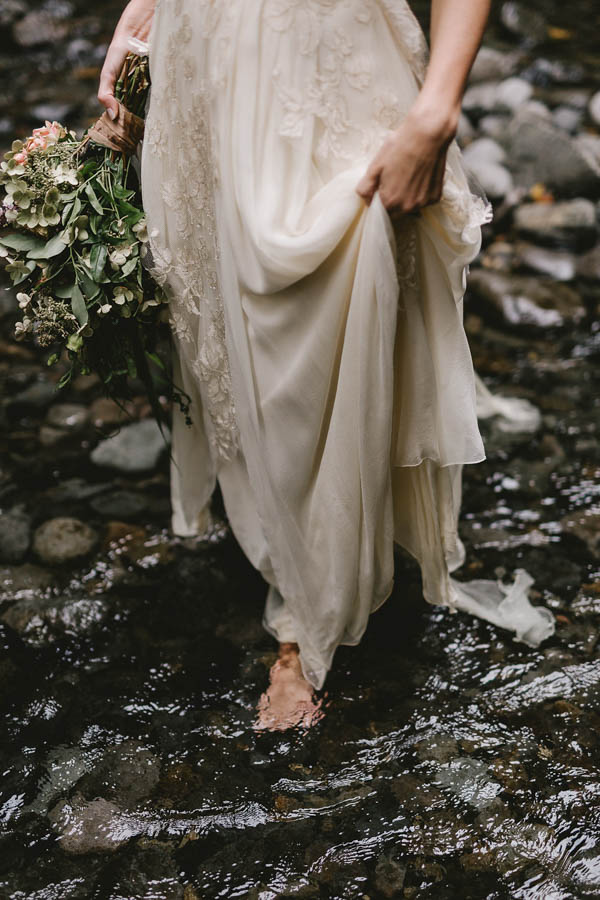 Image from Intimate Barefoot Elopement in the Columbia River Gorge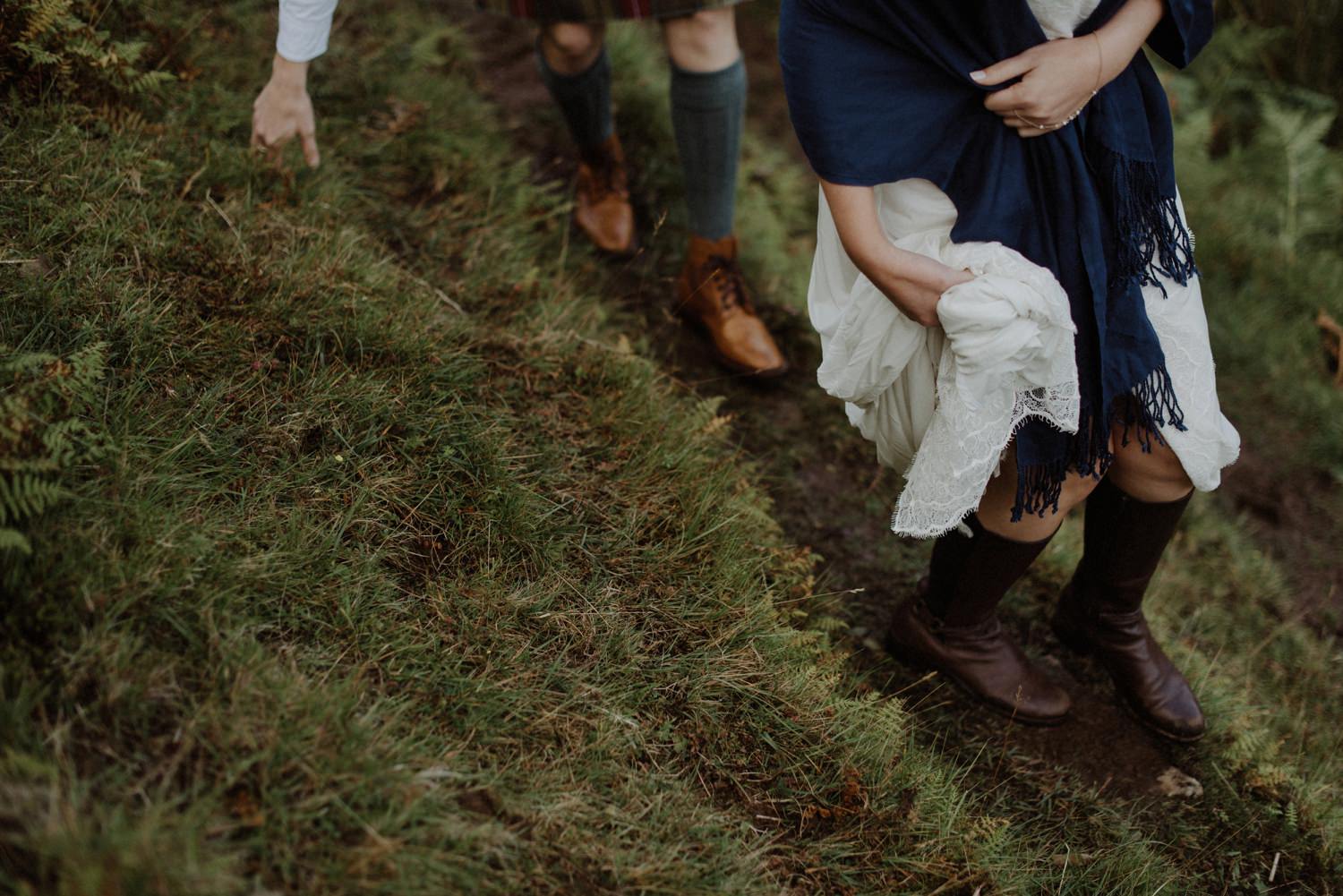 Image from Same-Sex Fairy Glen Wedding
I only wish that I could find more elopement inspiration online, especially images with fat and mixed race couples like us. I'm sharing some of the imagery that's inspired the look and feel we're envisioning for our ceremony, with the hope that it can help some future elopees feel less alone in the world of traditional weddings. A few of these are from traditional weddings rather than elopements and a few are from styled shoots, but I have also been pinning more elopement specific ideas that you can browse through on my Pinterest boards Over the sea to Skye and For Eloping.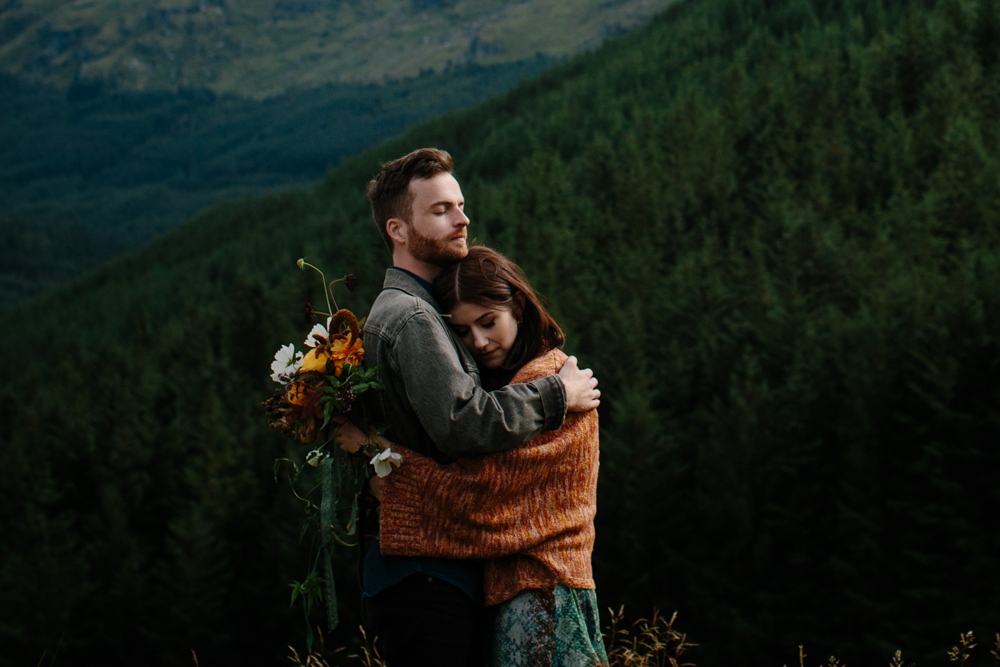 Image from Elope with us
Image from Vintage-Inspired Washington Camp Wedding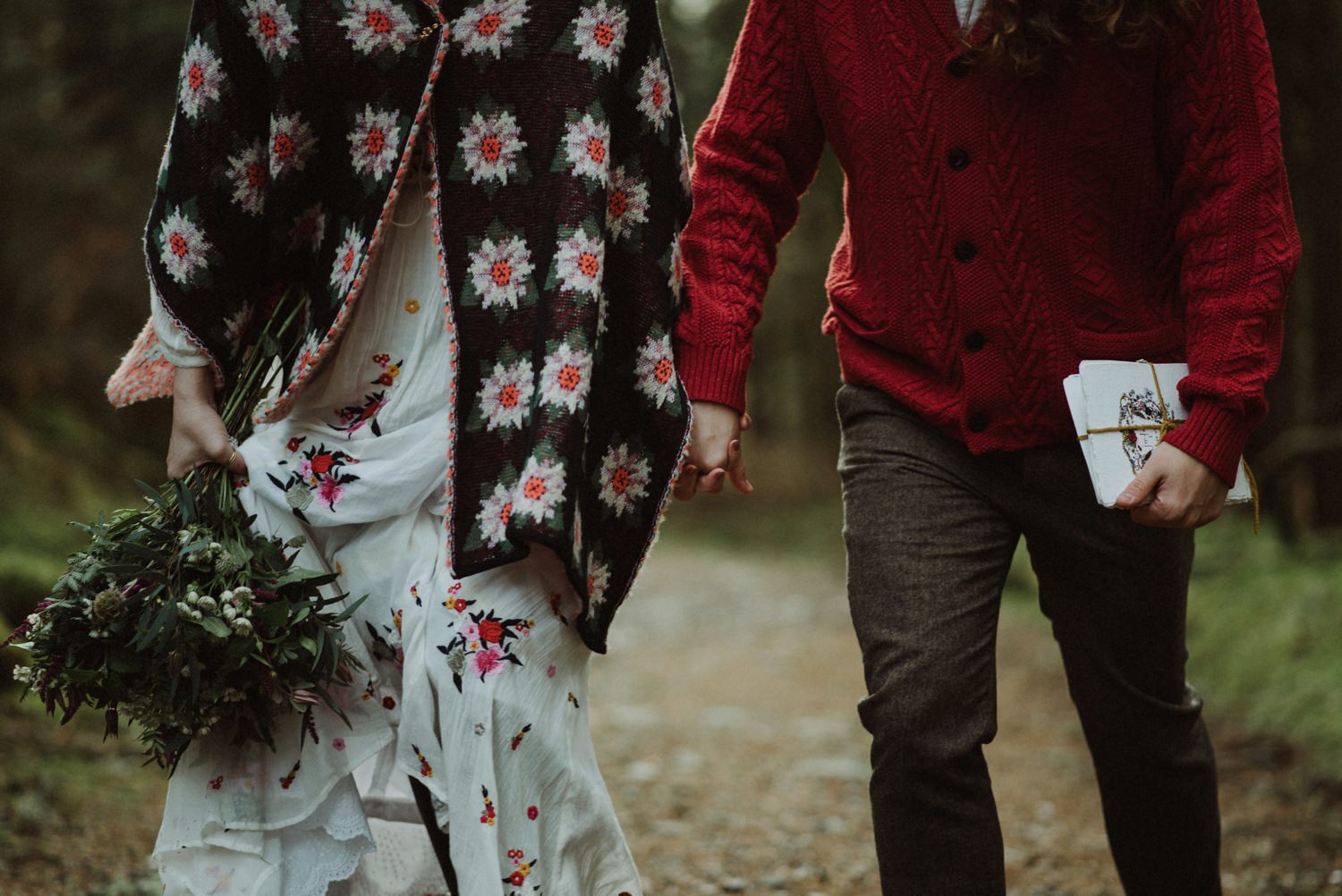 Image from Jordan and Trevor: A Scottish Highlands Wedding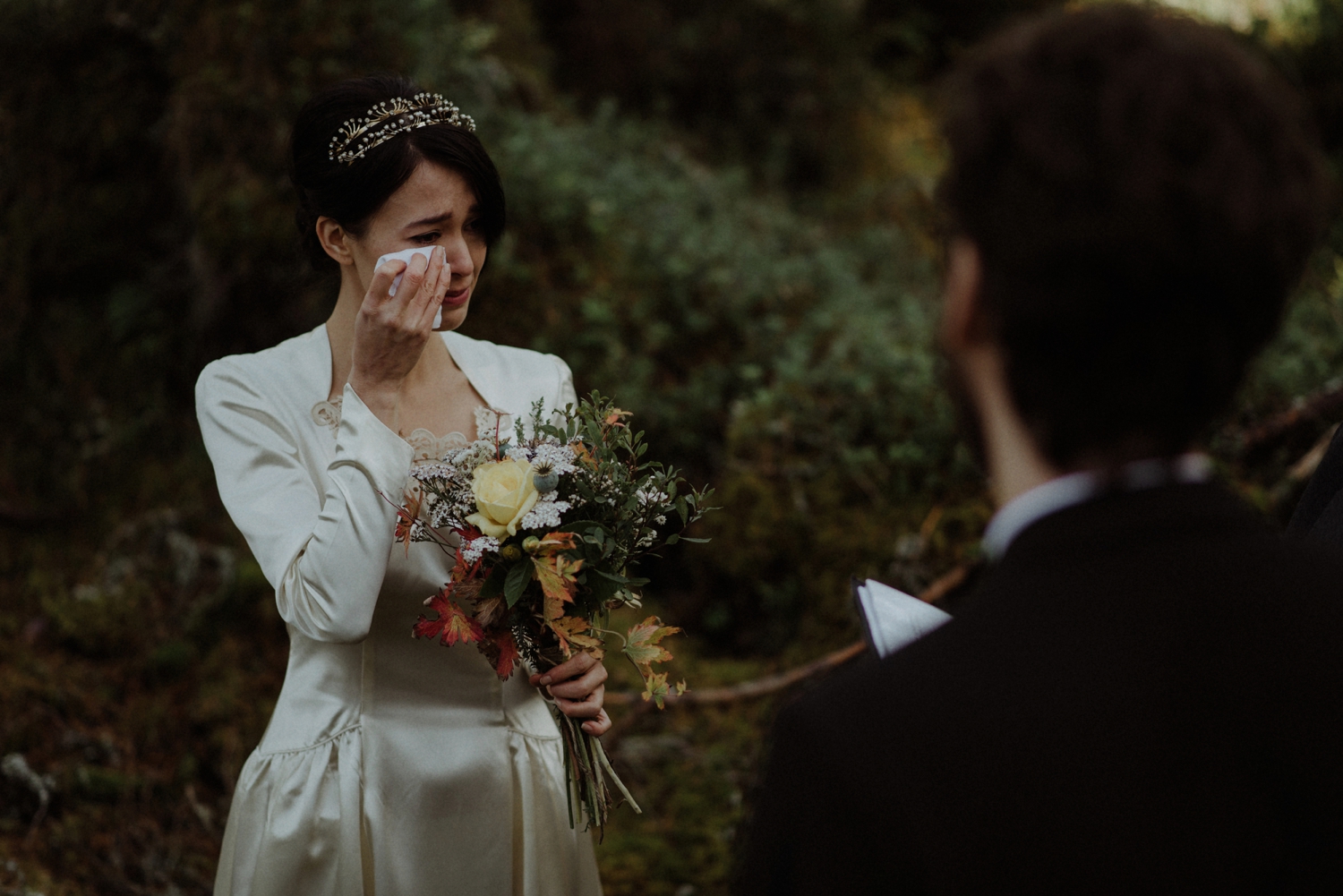 Image from Kelly & Alec elopement in Scotland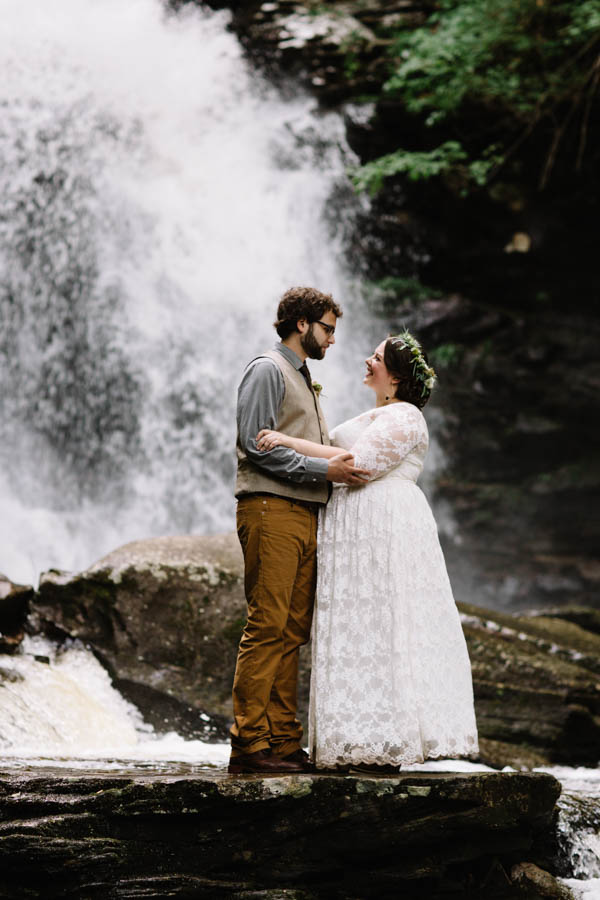 Image from Earthy Forest Elopement at Ricketts Glen State Park
One more thing I didn't expect was for the planning process to bring Owen and I closer to each other instead of driving us apart, as wedding planning has a reputation for doing. I think it's because it's something we're organizing on our own, for ourselves and no one else, that wedding planning has been more of a bonding activity than a painstaking equation of friends, relatives, bridesmaids, vendors, visas and budgets. Ours is a long distance relationship. That's how it's been for almost four years now. Unlike the regular kind of relationship, ours doesn't really involve anyone other than the two of us on either side of a screen or trying to make the most of our time together in person when Owen comes over. An elopement style wedding feels like a natural extension of who we are as a couple. It's always been him and me, me and him. This is for us, and us alone.
We'd originally been thinking of eloping to the Isle of Skye or the Highlands (hence the Pinterest board!) but then we came across our venue in the Scottish Borders and fell in love with it instantly. Some of the elopement inspiration photos in this post have actually been shot at our venue by our photographer, can you guess which ones? I'm going to hold on to the specifics for a while longer, because it's our very own not-so-secret-anymore personal project after all – but in the meantime you can expect a wedding related post or two as we make our way through the next six months! And can I just say…ohmygosh I'm so excited!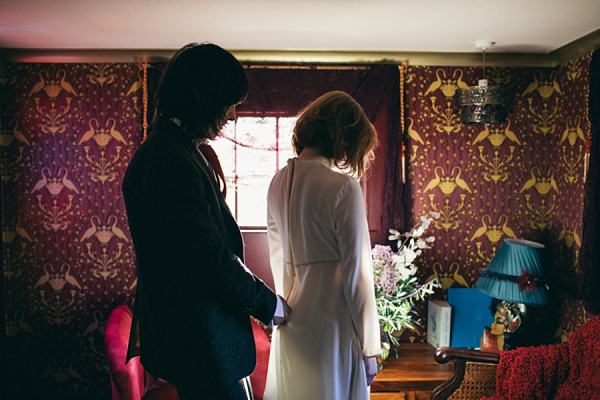 Image from An elopement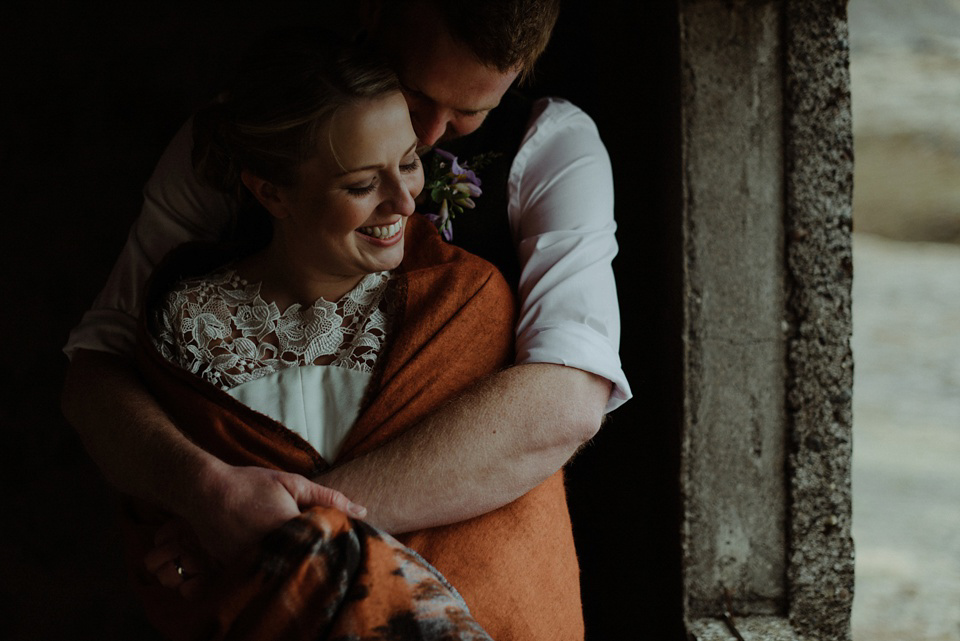 Image from A Wild and Natural Inspired Destination Wedding in Iceland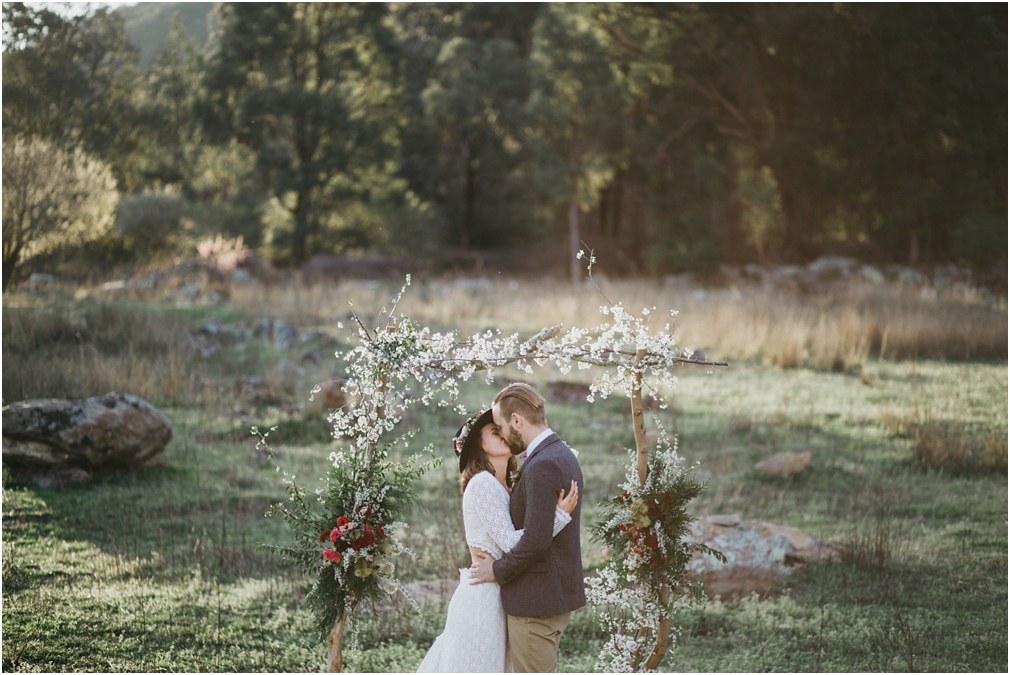 Image from Gemma & Tim {Elopement Inspiration} Country Australian Elopement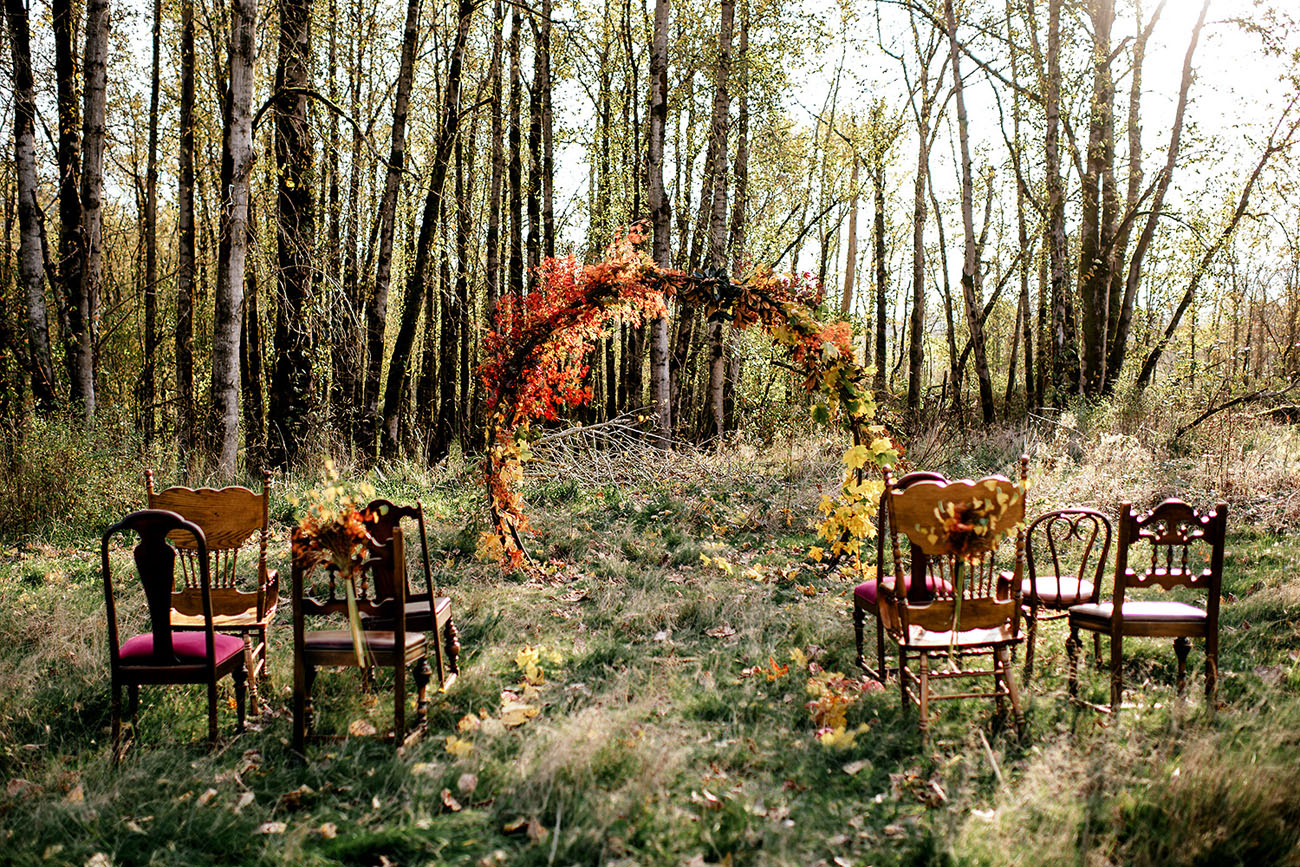 Image from Wild + Free Autumn Elopement Inspiration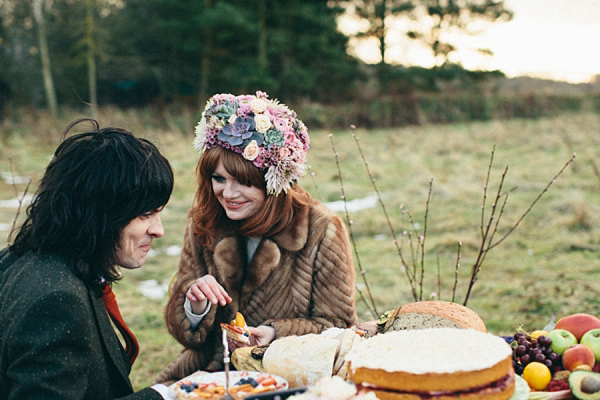 Image from An elopement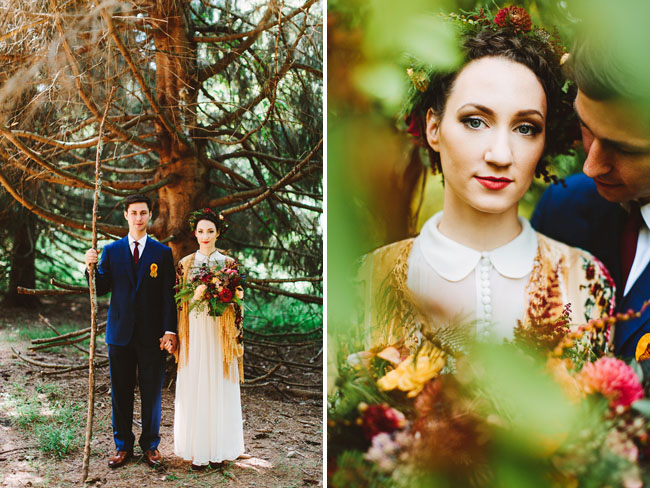 Image from Boho-Vintage Day Camp Wedding: Anjuli + Jesse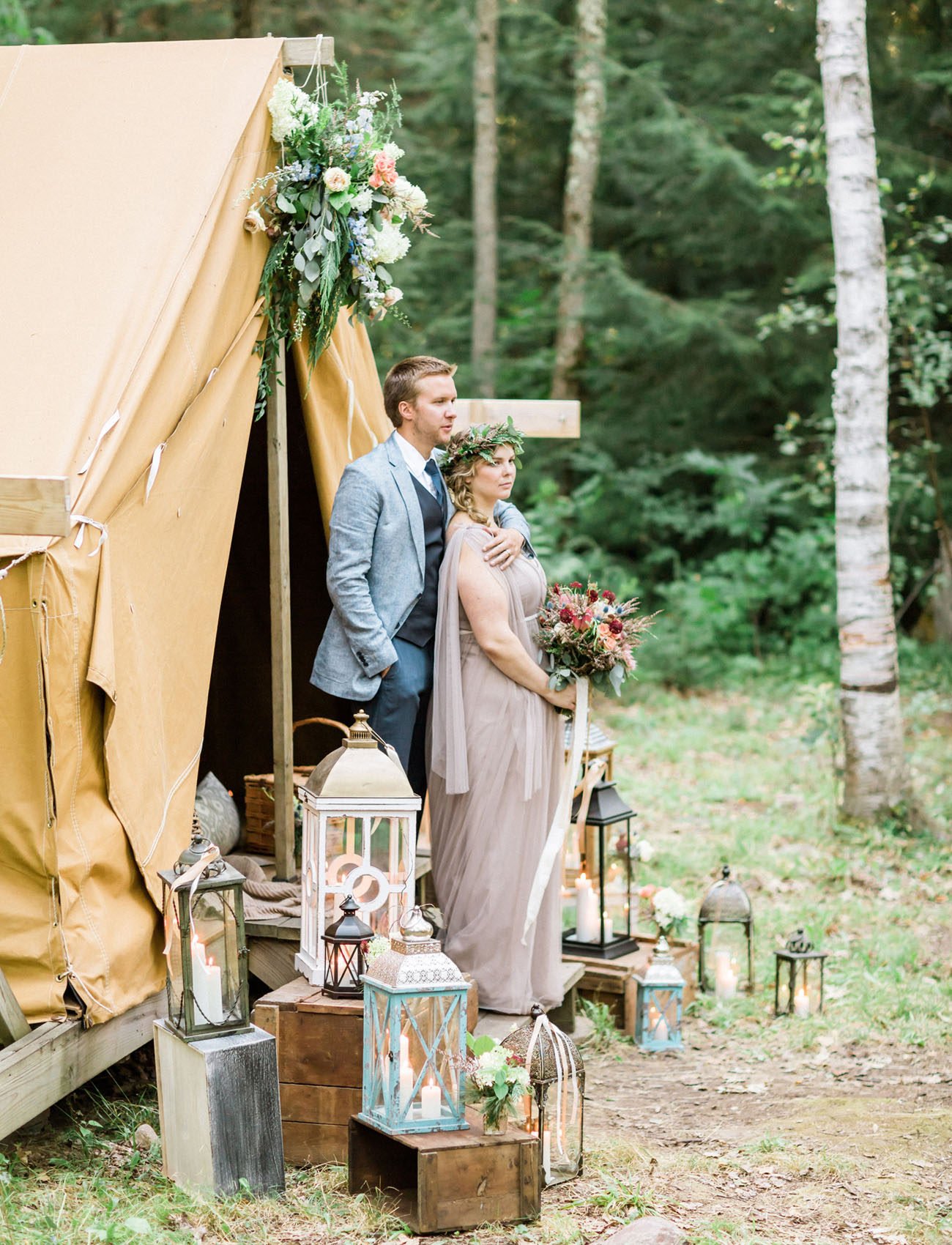 Image from Rustic Camp Elopement Inspiration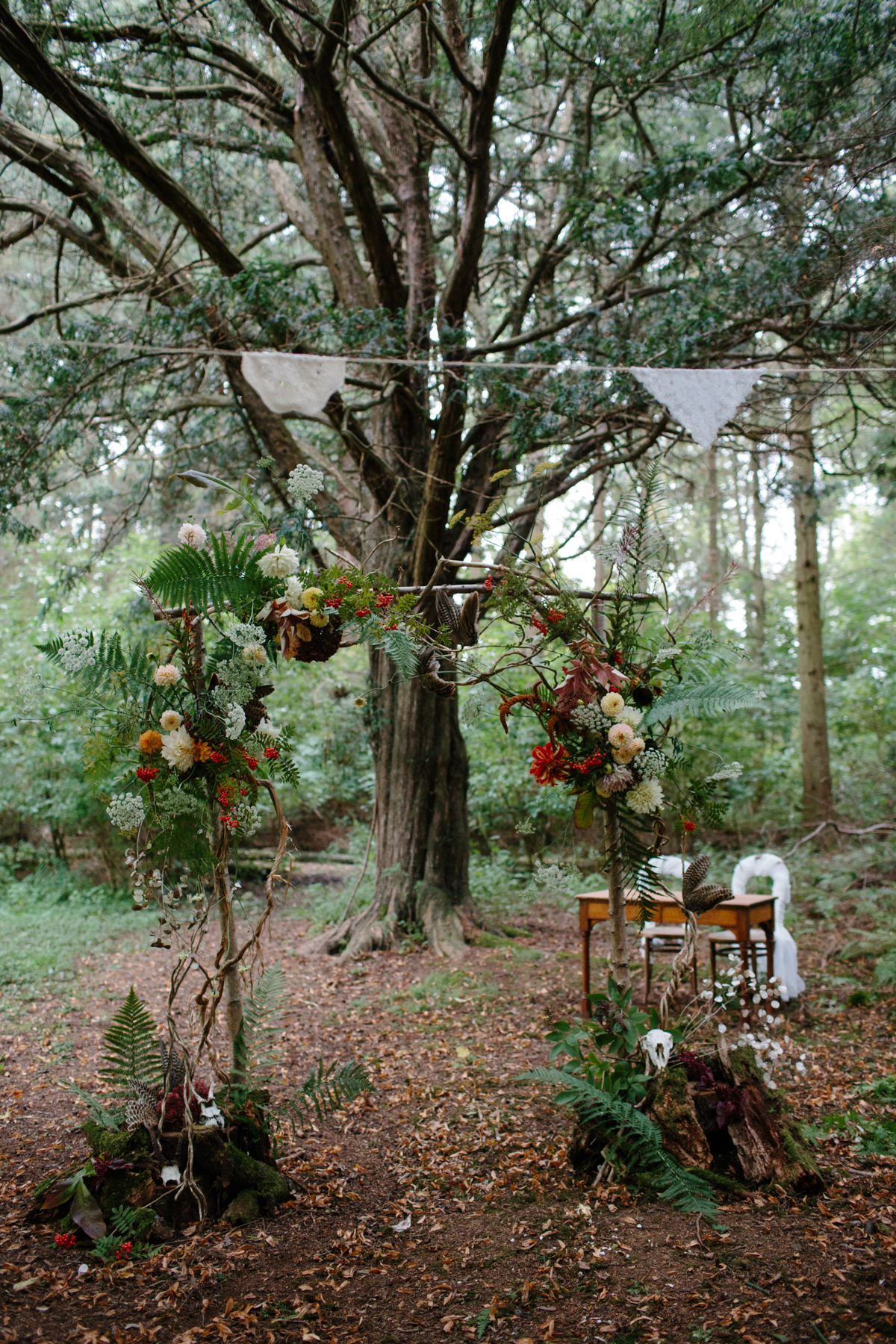 Image from Emma & Chris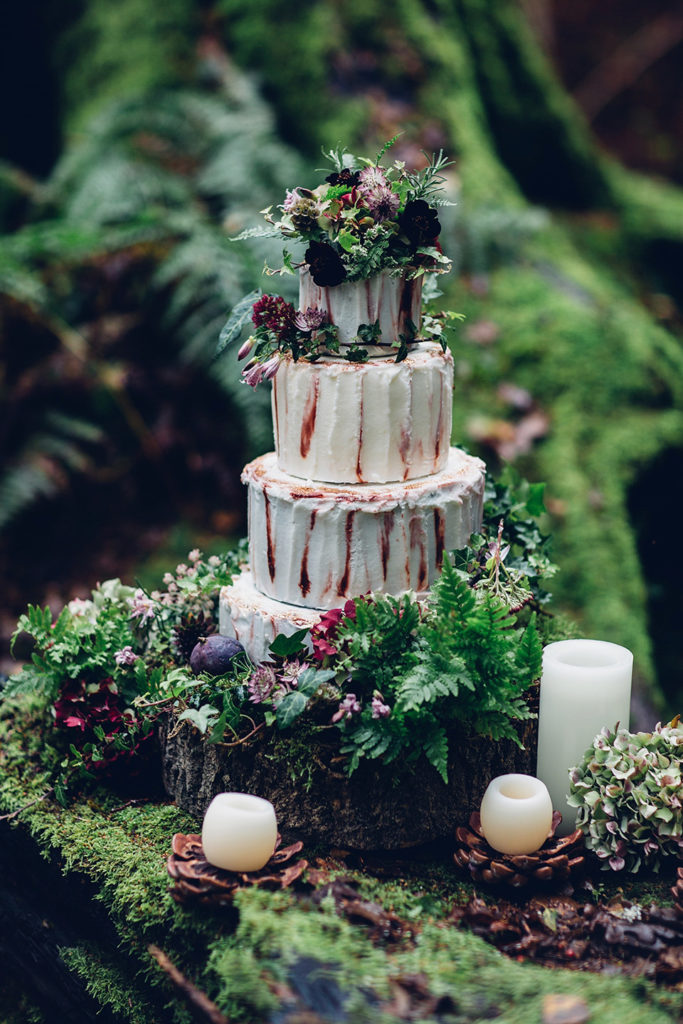 Image from A Beautiful and Whimsical Woodland Elopement