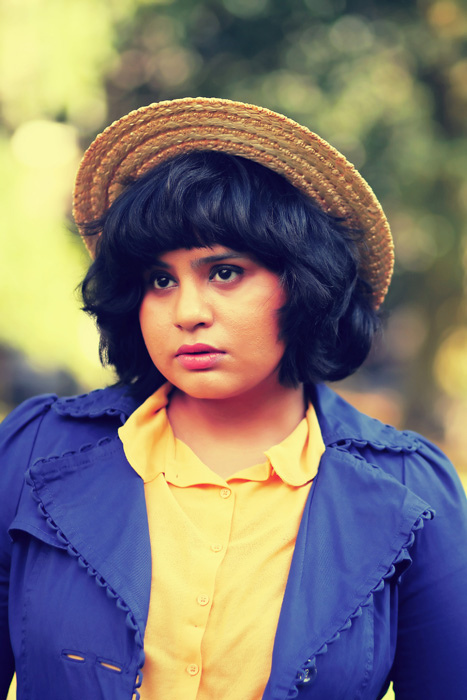 the print on these shorts reminds me of the japanese prints that the impressionists were so influenced by, especially hokusai's celebrated the great wave. looking at it reminds me of a quote from van gogh, one of the impressionist painters most influenced by japan (although it was hiroshige he was chiefly influenced by) in one of his letters to his brother. speaking of the quality of the light in the south of france (where he produced some of his greatest works) he said "the weather here remains fine, and if it was always like this, it would be better than a painter's paradise, it would be absolute japan[.]" the phrase 'absolute japan' is something that really struck me, mostly for the orientalist assumptions contained in it. van gogh here is trying to distill an 'essence' of japan, with certain characteristics (in this case, of the weather and quality of light) being marked as japanese and japan being reduced to an entity being contained by these markers. at the same time, there is something incredibly poetic about the phrase 'absolute japan'. it is odd that such a process of orientalisation should lead to a phrase of such remarkable poetry but then that is the kind of juxtaposition of odds us postcolonialists are always working with.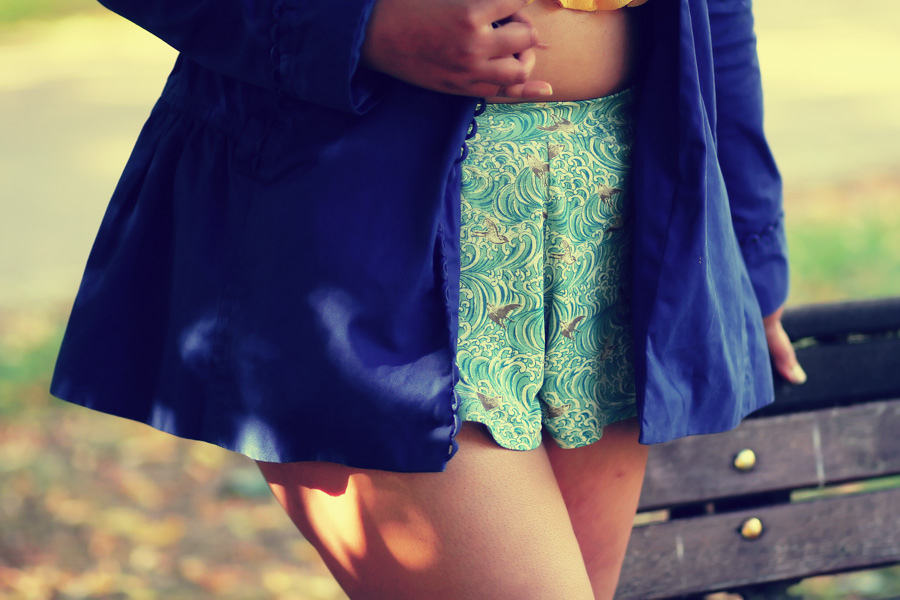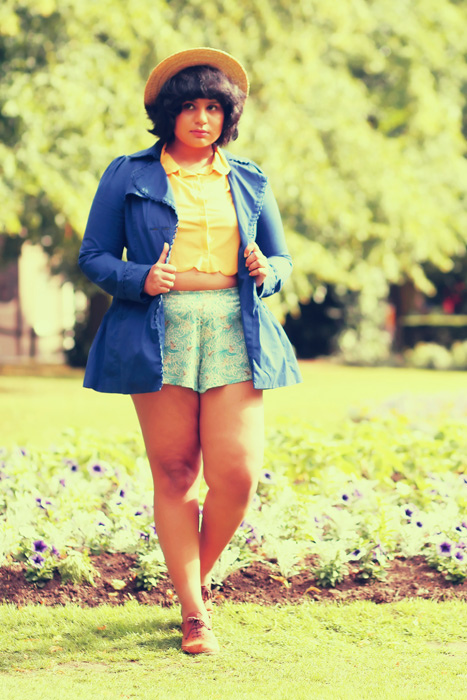 funnily enough, in keeping with the theme we decided to go have sushi just before the shoot! mm, raw fish 🙂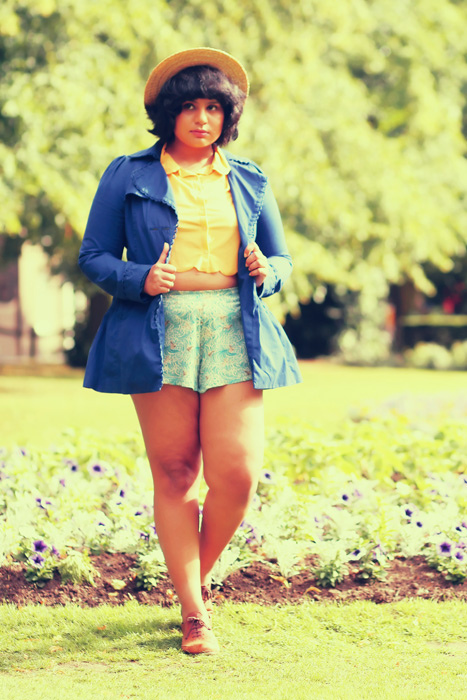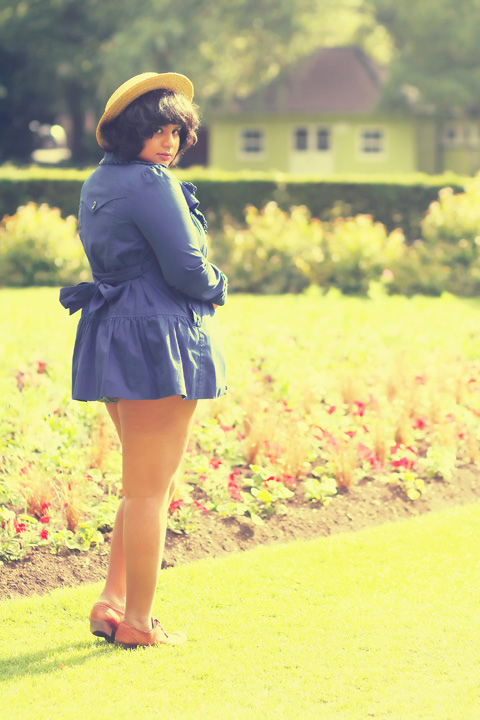 i can never tie bows, so david did this one for me! i think he did a really good job!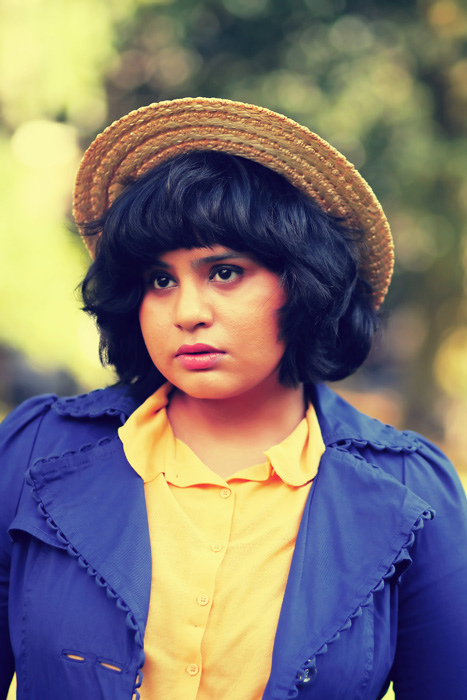 i love the looping on the edges of this coat. it's a very old one from anthropologie, and i bought it to replace a navy vintage jacket which i had and outgrew. i think i have grown to love this one more!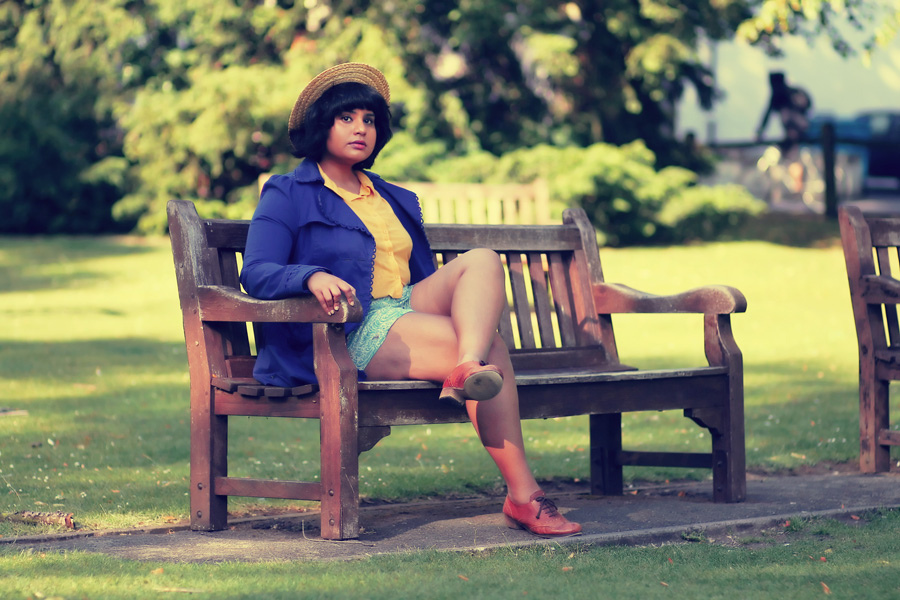 litel fuzzlets! i think by now, david can have a portfolio of ducks and duck like creatures alone!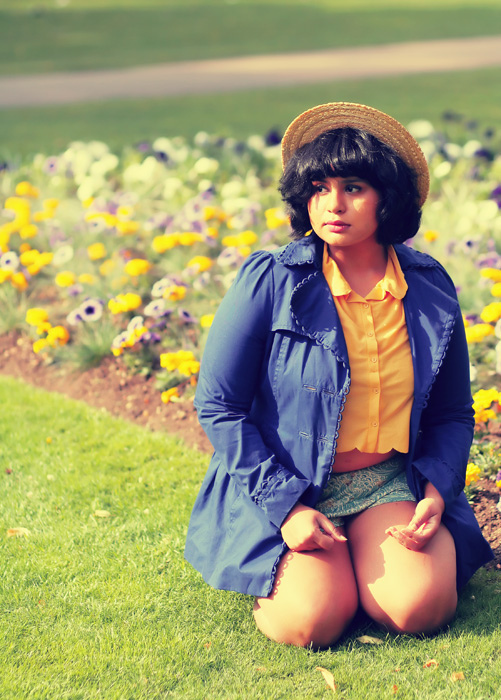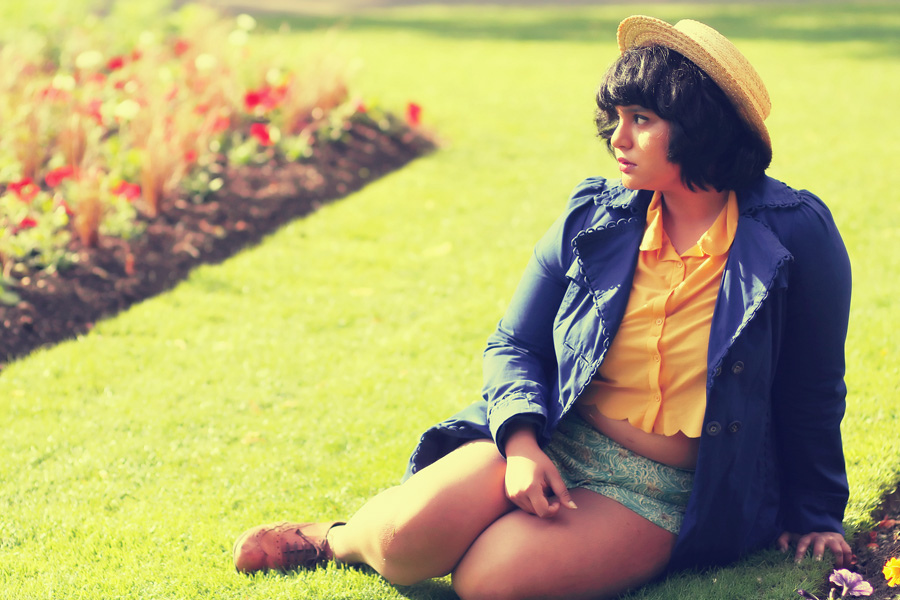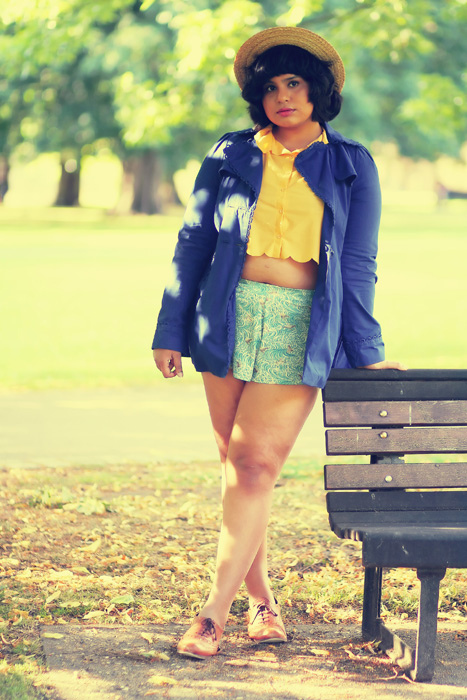 crop top –topshop
jacket -anthropologie (elevenses)
shorts –asos
brogues -asos
boater –john lewis