for me, that is a cute dress, collar and heels. i think till date i've never had an outfit which did not have any lace. wow. i find the look very victorian inspired – i feel like a victorian doll. i wore something similar once on my old blog – its a look i keep going back to. unfortunately i can't wear stuff like this on a daily basis – this particular outfit i wore out to dinner where i thought i might dress up a bit. i'm always overdressed in any case, haha.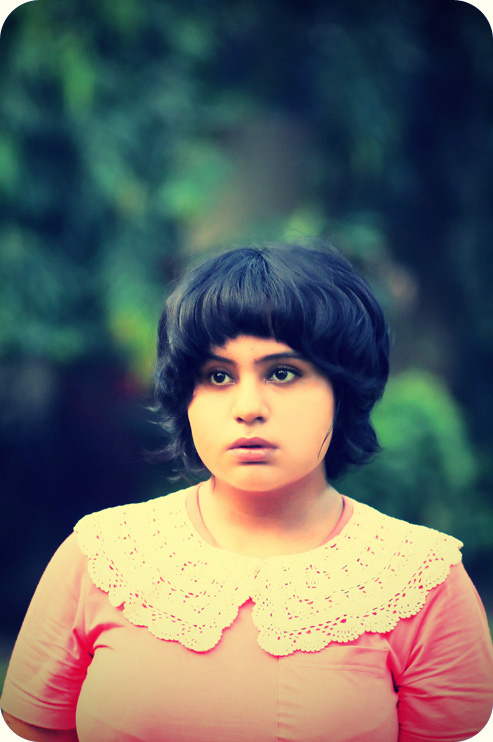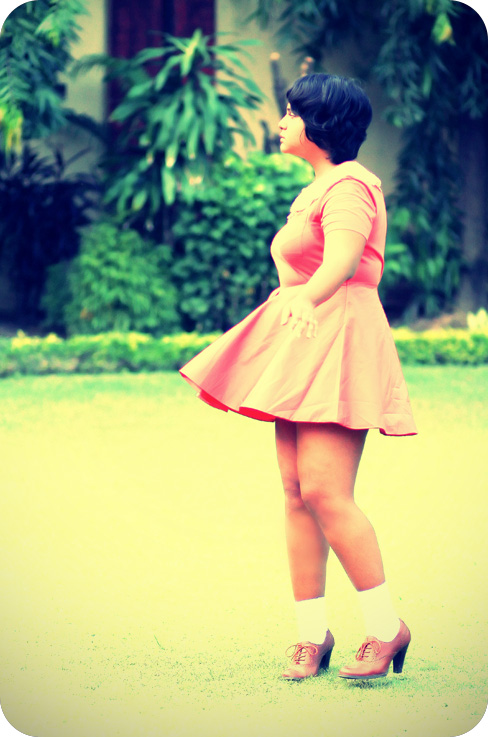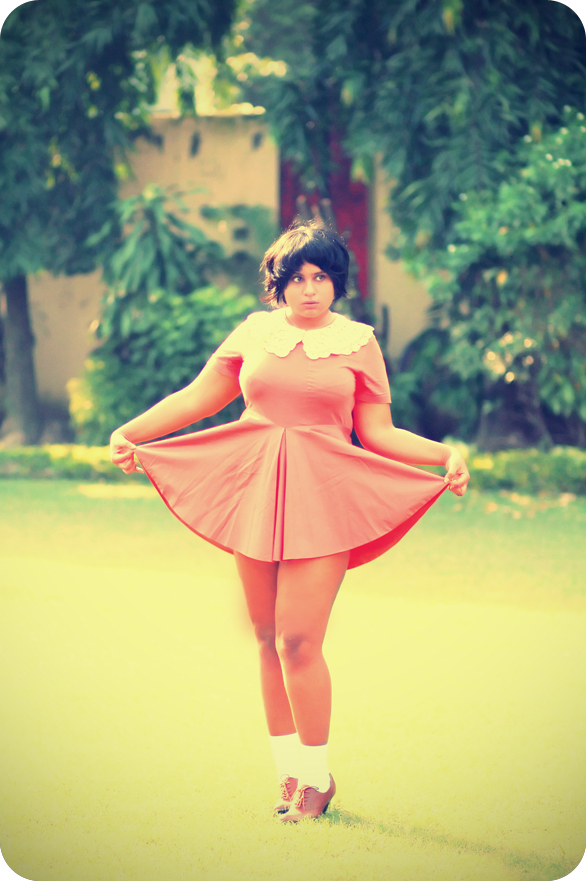 i love how full the skirt is. i rarely wear pink but i told myself this was more coral than pink, heh.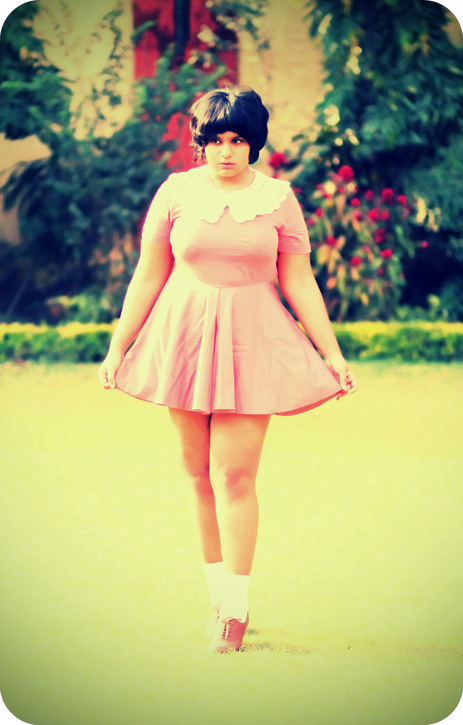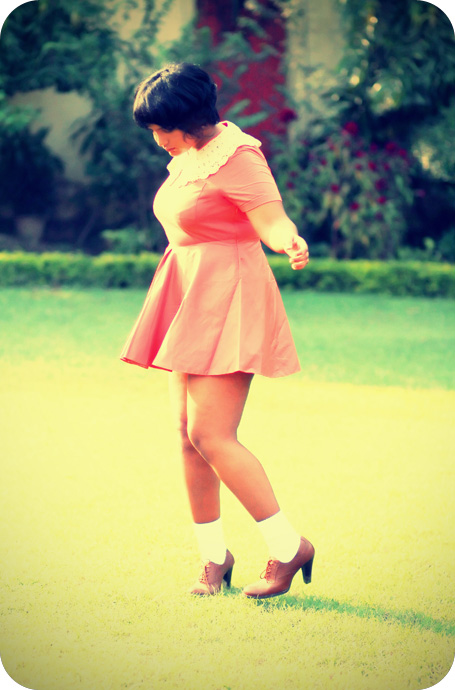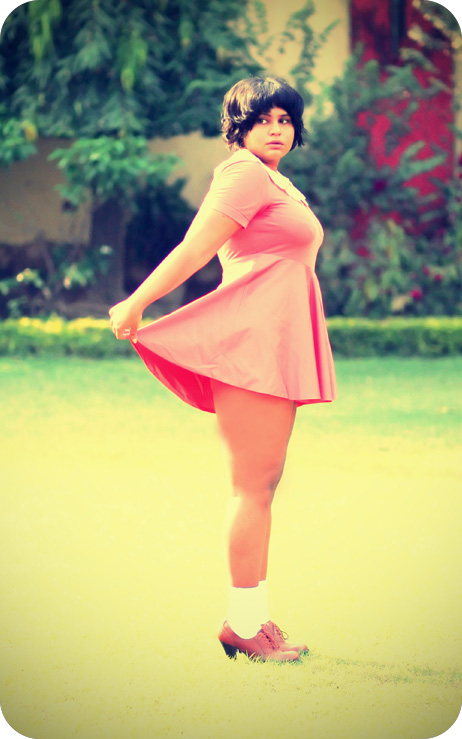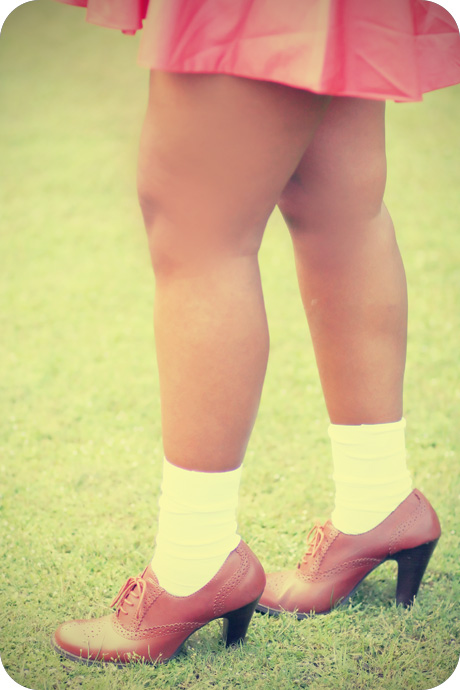 these socks were sent to me by we love colors. i am really really pleased with the quality – the material is surprisingly soft and comfy and the colour runs pretty true to the colour chart. i've only just started expanding my sock wardrobe so these were a welcome addition to it. oh, and the oxfords killed my feet. thankfully walking only involved from the car and to the restaurant but even then. 4 inch heels? not really for me.
dress- louise markey for asos
collar – vintage
socks – courtesy of we love colors
oxfords – ebay