on saturday i went to brighton for big beach bums, a blogger meetup, as i mentioned in my last post. much fun was had that day by us all and i hope we can do it again sometime in the future! here are some photos from the day. not very many since we were pretty much busy thrifting throughout the day!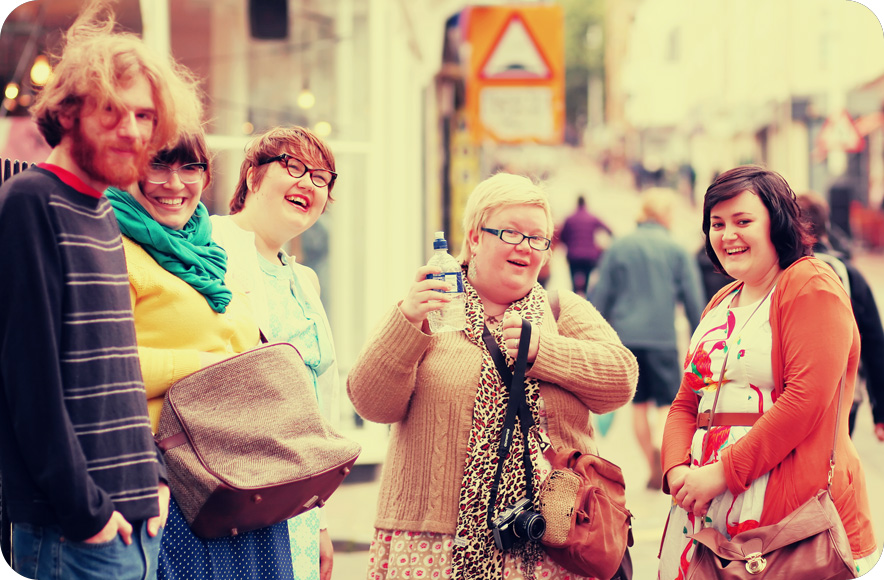 l to r – alex, rebecca, kirsty, claire, nadia.
kirsty, who organized the expedition!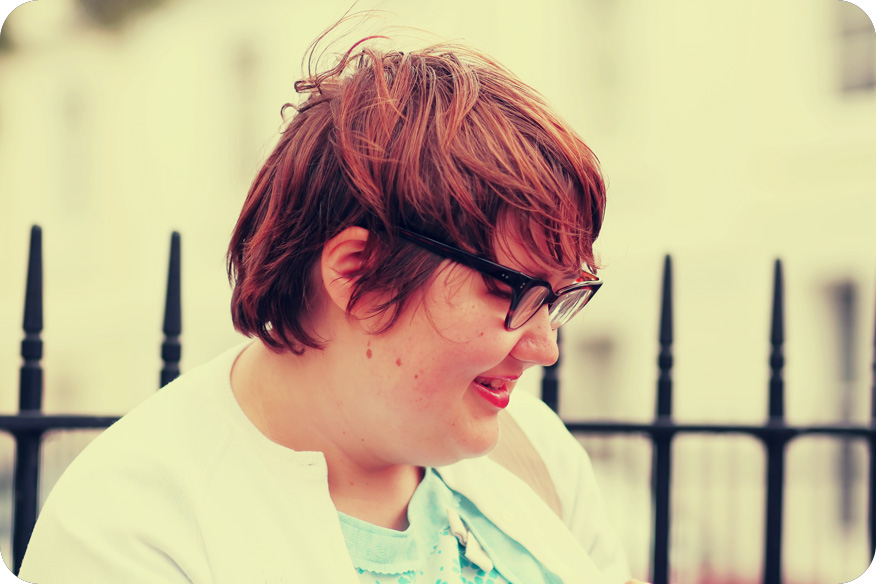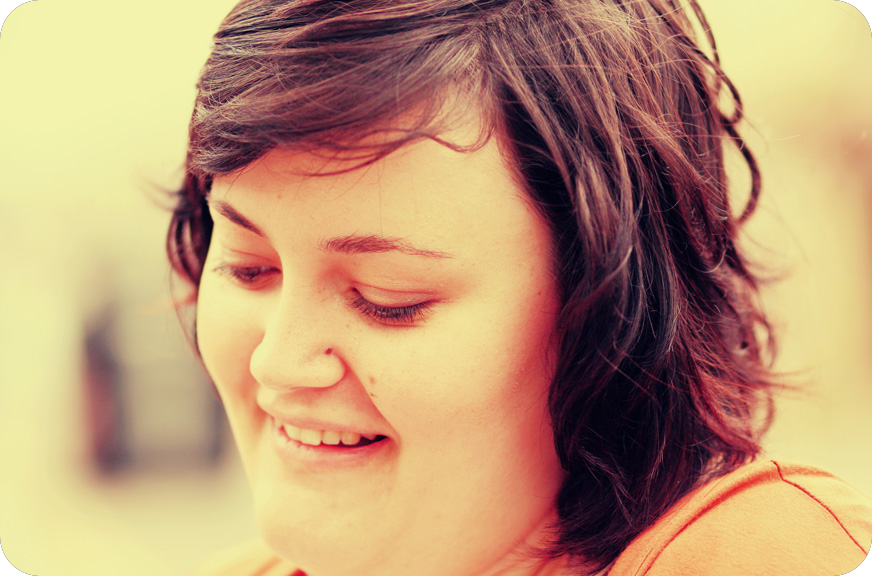 on the way we passed some incredible graffitti!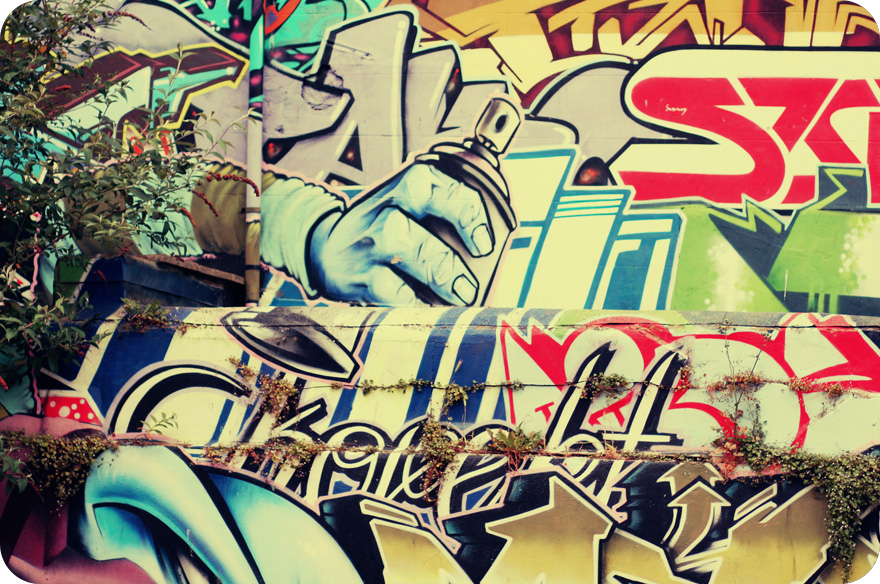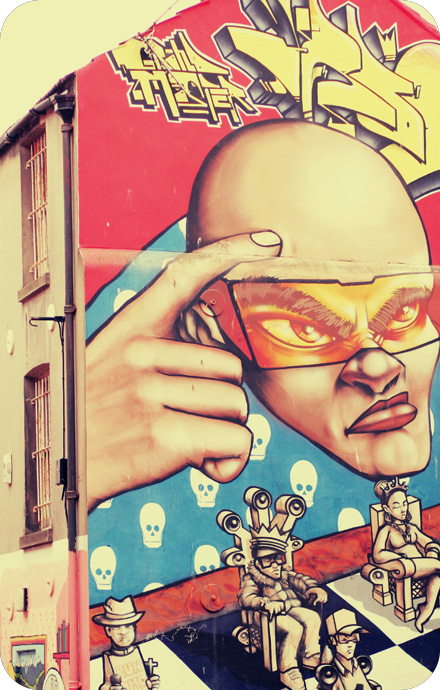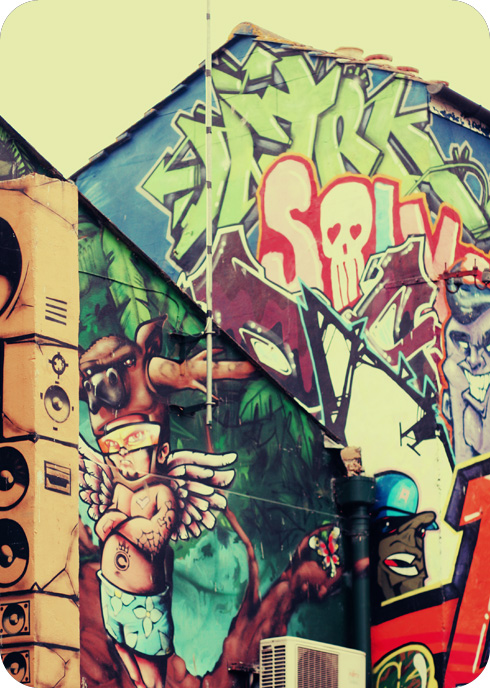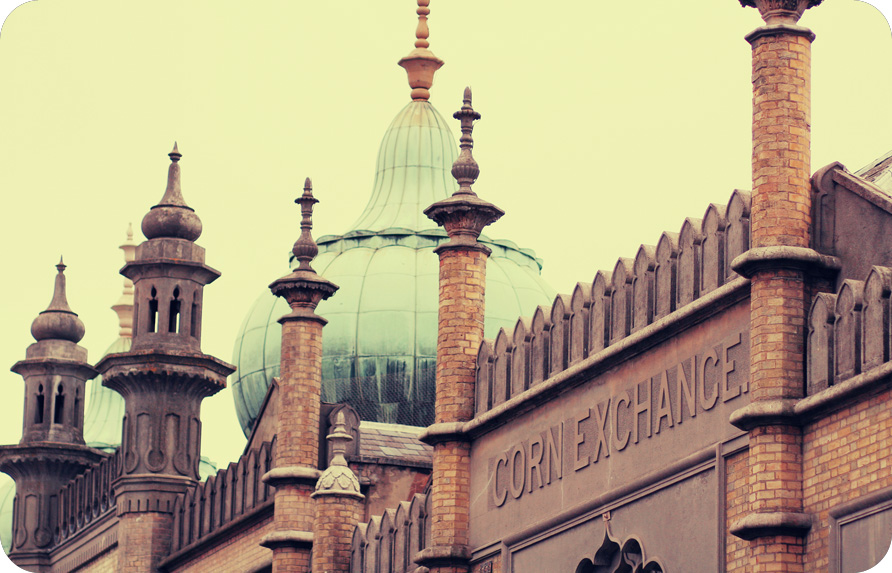 fagged out from thrifting, we went to get some coffee!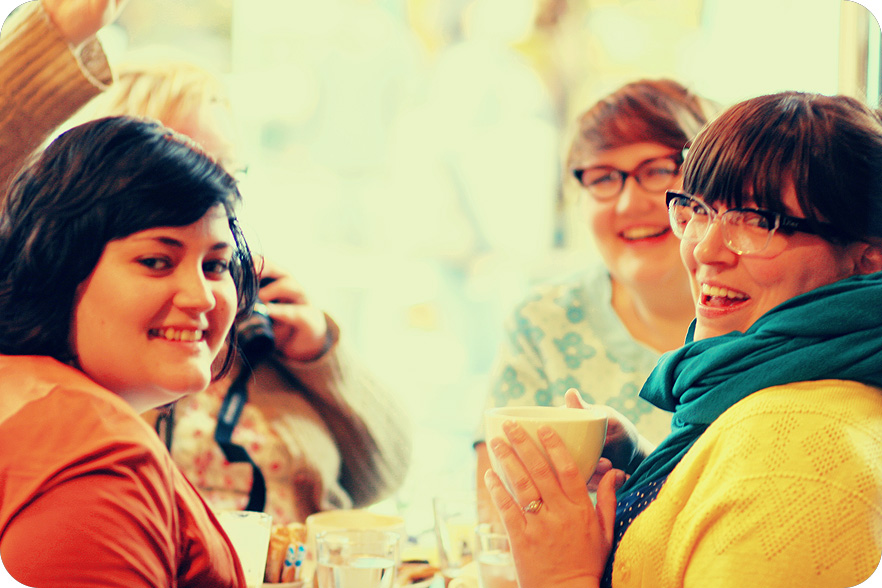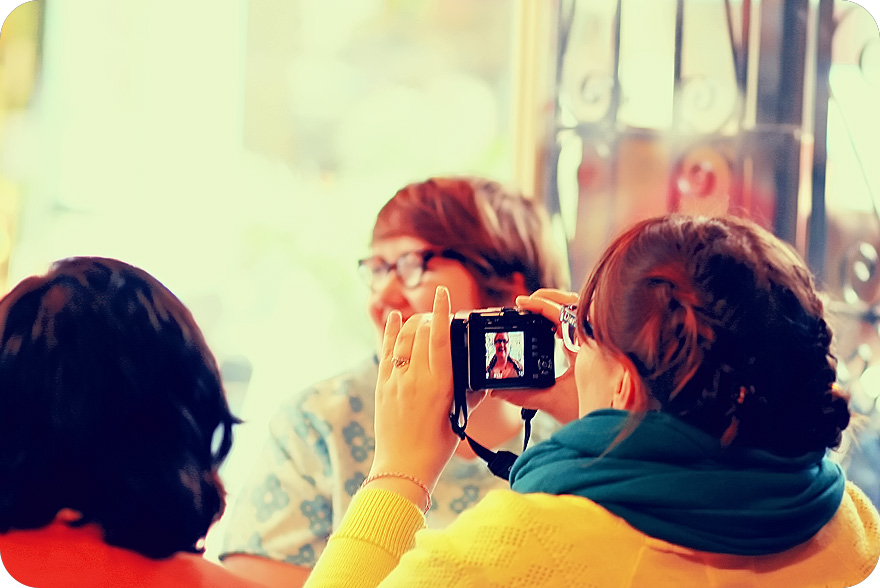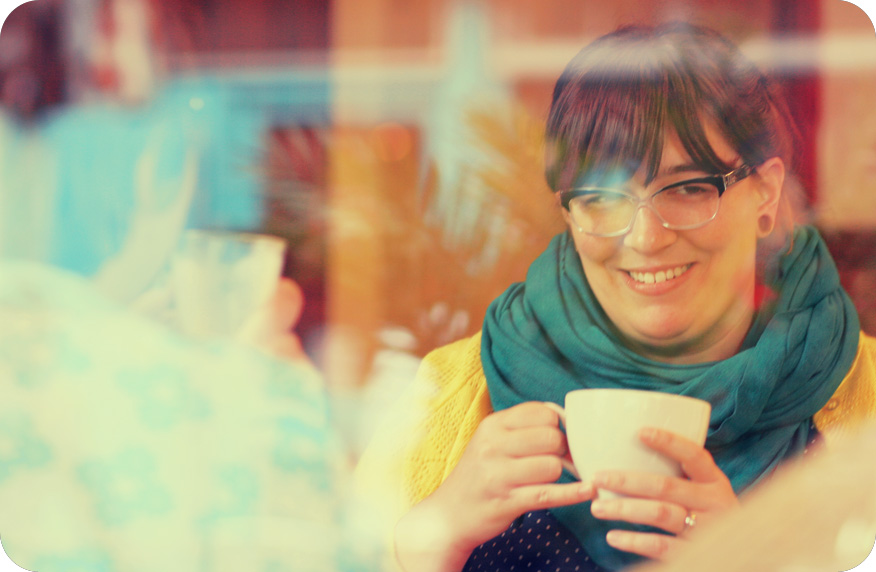 then we went to wetherspoon to meet up with our partners!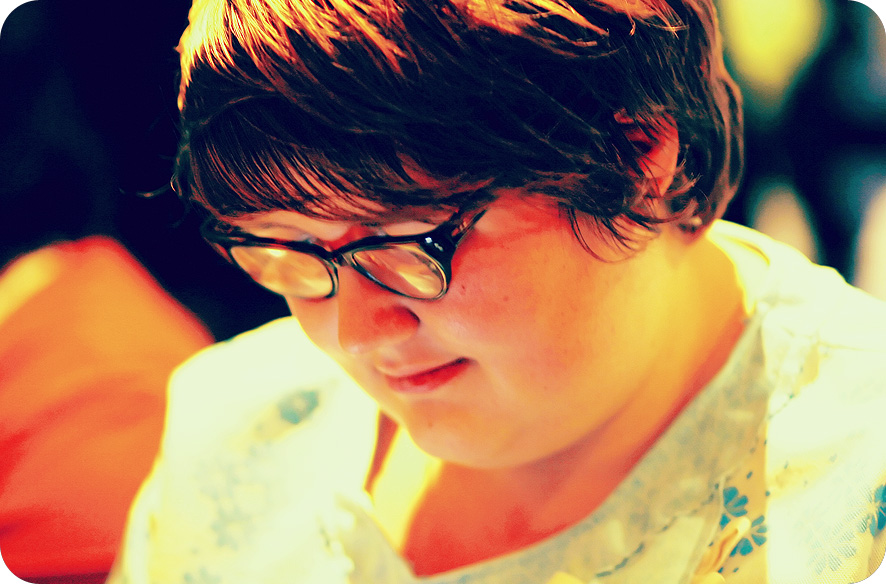 finally, david and i went to the beach to take some outfit photos and we called it a day.