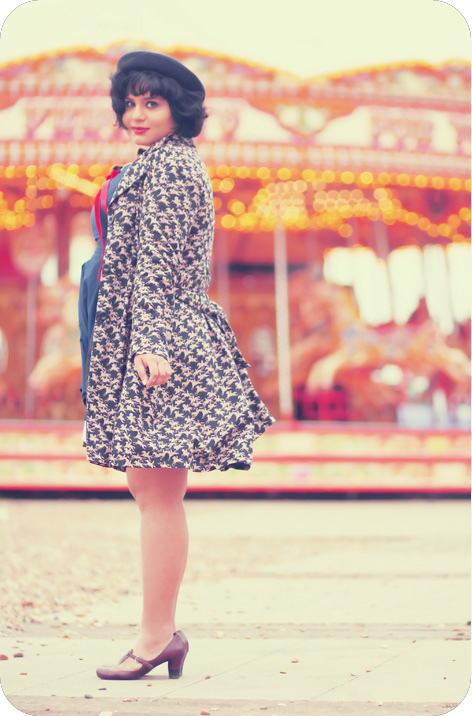 yesterday, i travelled to brighton for bigbeachbums, a blogger meetup oganized by kirsty wherein we went thifting in brighton's vintage heaven and had a lovely time! it's a pity more people could not make it but it was great meeting claire and rebecca and nadia, and ofcourse kirsty! i thrifted a gem of a trench for £5, among other things, but that was definitely the bargain of the day! pictures from the day are due soon, but in the meantime, this is what i wore. my boyfriend came along with me and so while everyone caught up at a wetherspoons, we decided to hit the beach and take some photos. it was hella windy though, and i was feeling pretty rough from not having slept in a day and having shopped all day long! so do excuse me if i look a little bleary eyed :/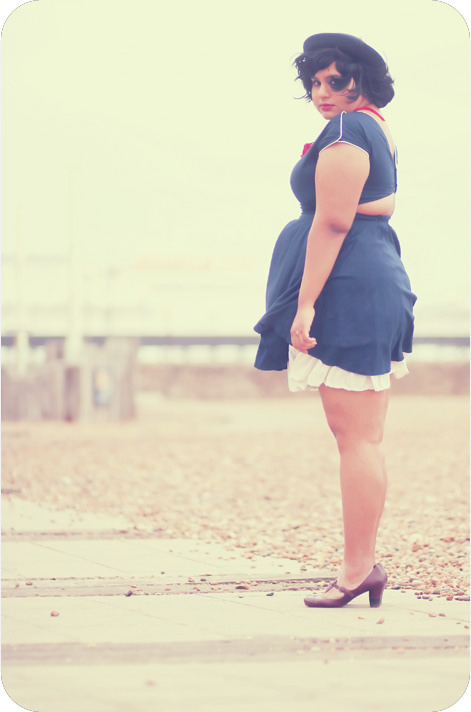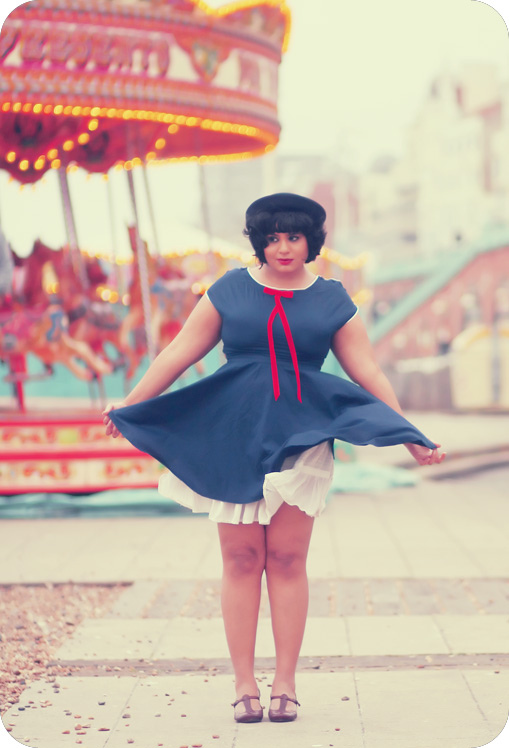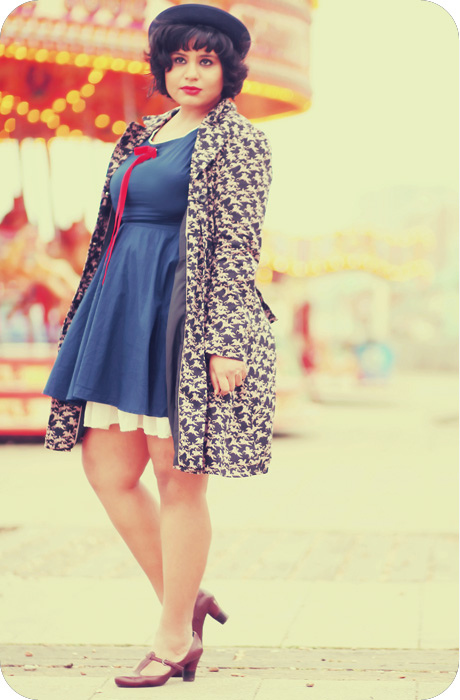 the cutout at the back hits me excatly where my love handles are but i don't mind!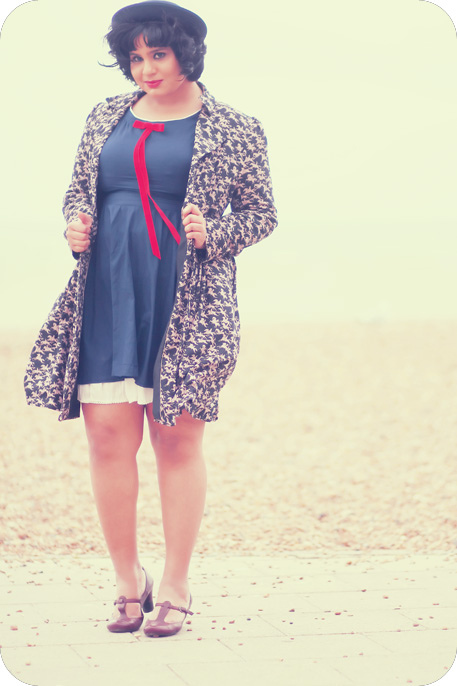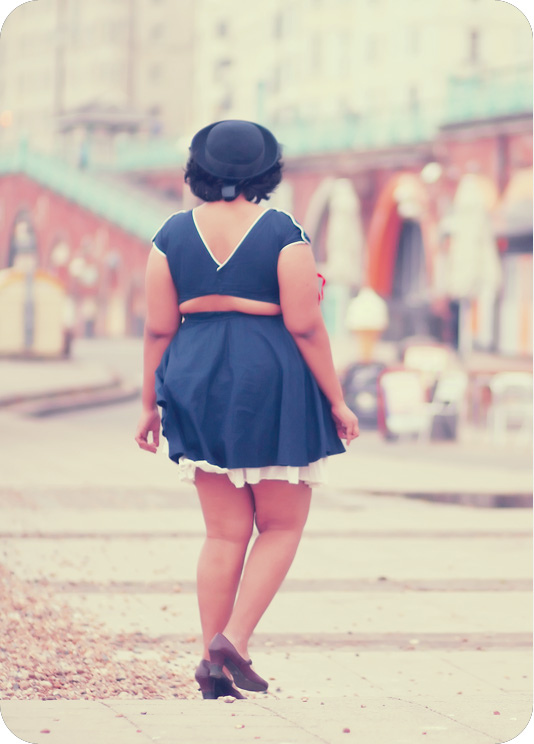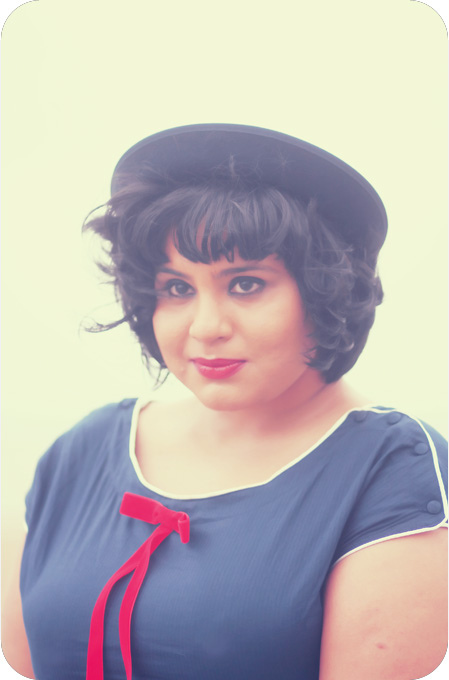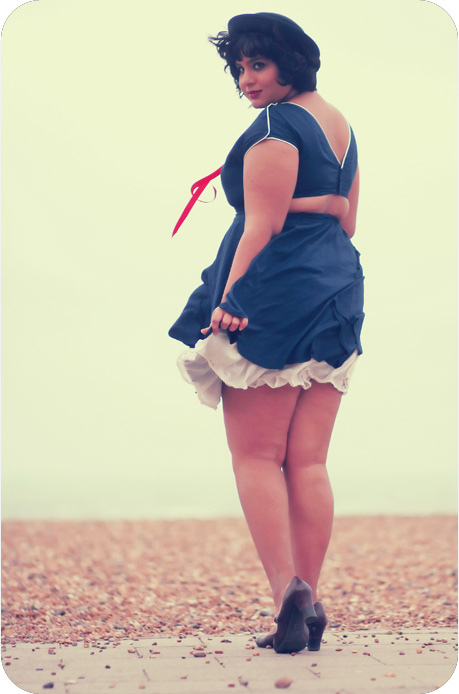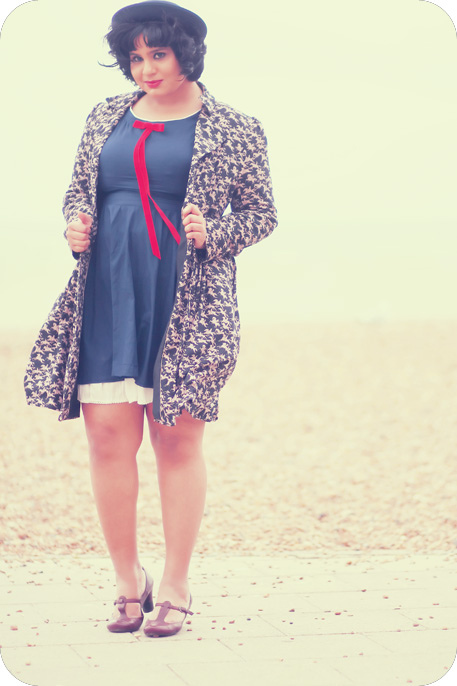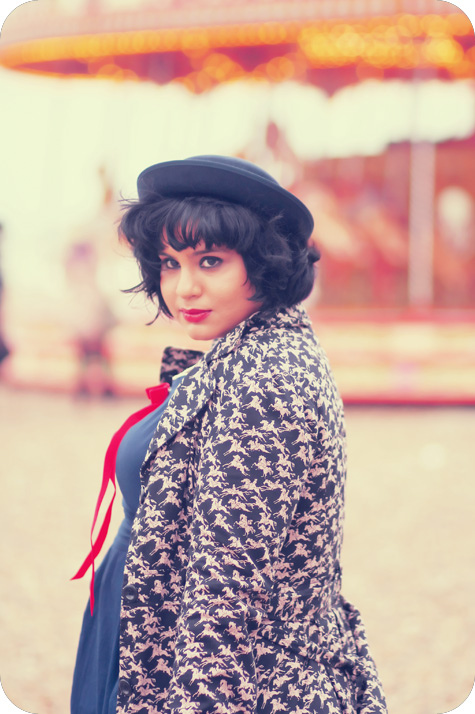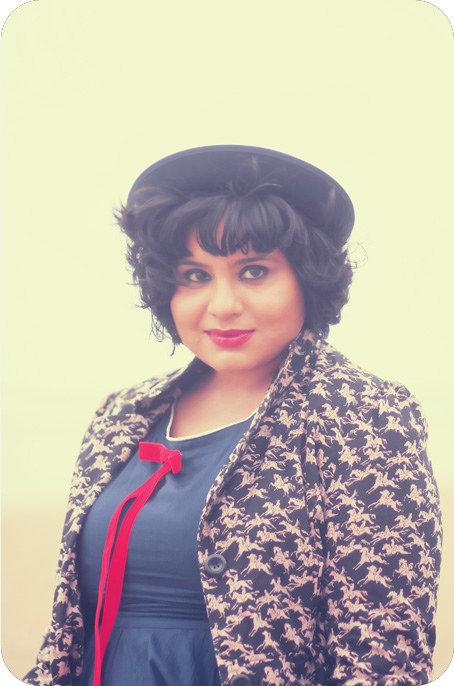 by the way, this is an actual schoolgirls' hat! i was looking for something vintage-y in this style but with no luck thanks to my humungous head, but then i chanced across john lewis's school hats section and it is perfect! for a heads up (excuse the pun!) for those with large heads and looking for vintage-y schoolgirl-y hats, the largest size fits my 23" head perfectly!
coat -primark
petticoat -skirt from h&m
shoes -biviel