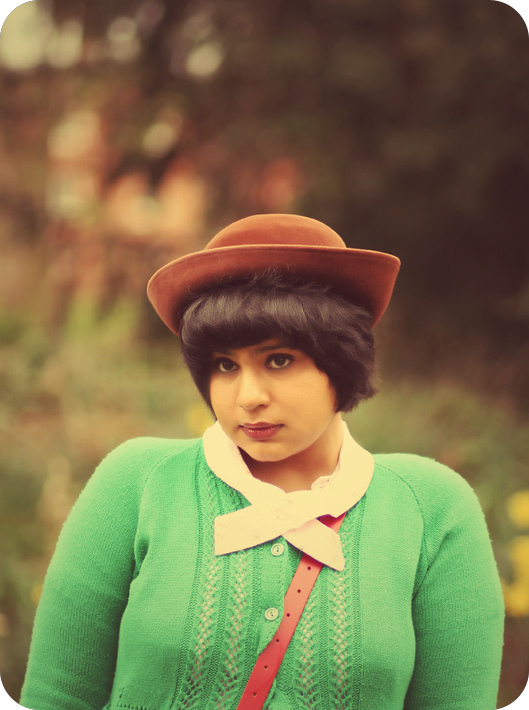 i was expecting the day to be a warm, sunny one but it turned out to be foggy and grey! i was most inappropriately dressed for it. this dress makes me so happy though! when i was 10 i had a dress in a similar colourway which i loved the shit out of. it was also my last dress, before i got too big to fit into children's clothing and dresses as clothing for women was not a concept india was familiar with at the time. of course by the next year i would get too big to fit into women's clothing as well (although i was smaller than i was now!) but that's a different story. this dress brings me back to that one and puts me in mind of a far happier time.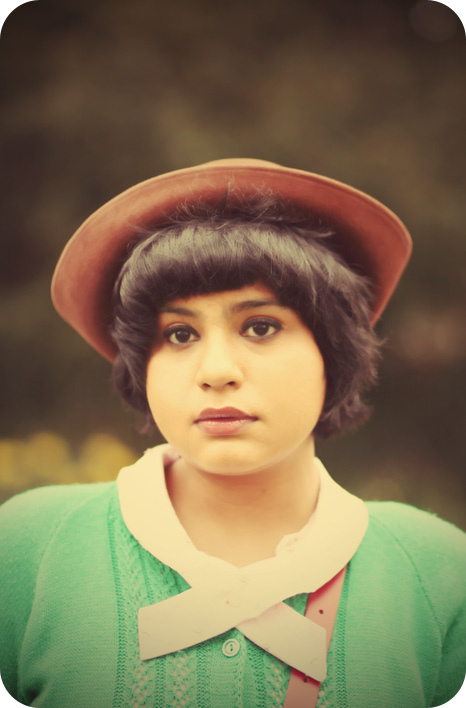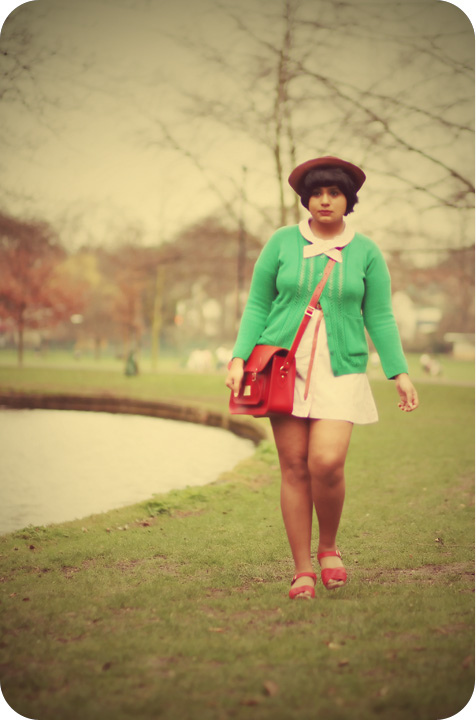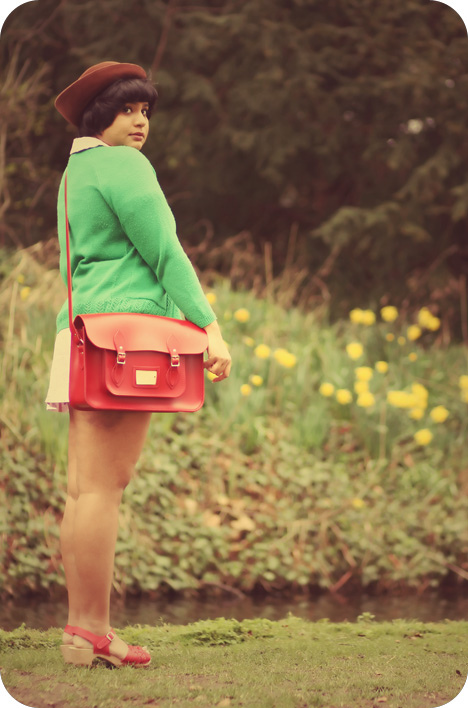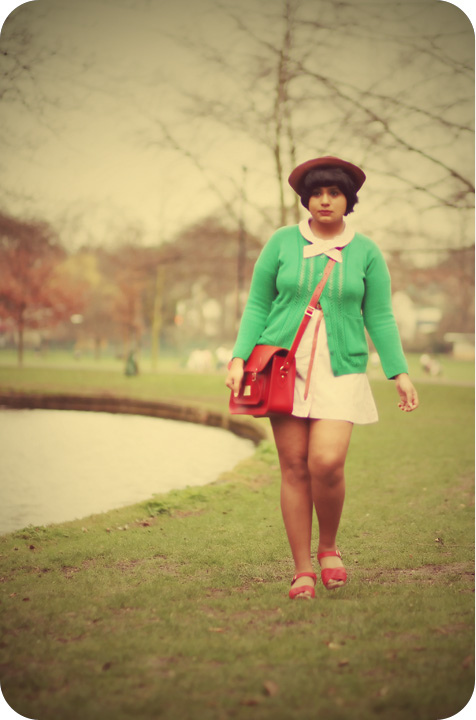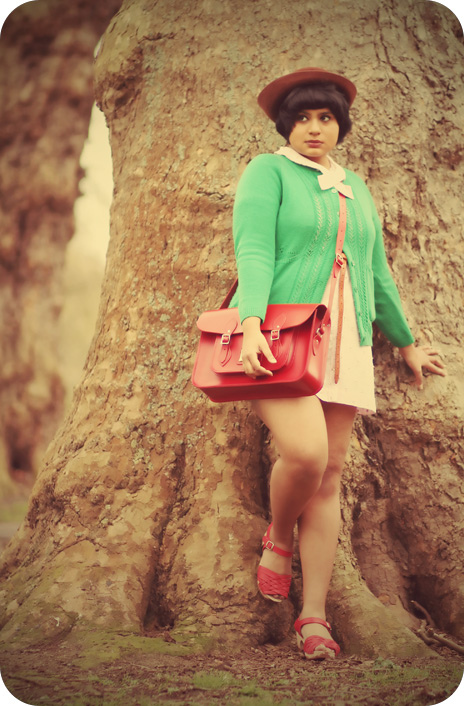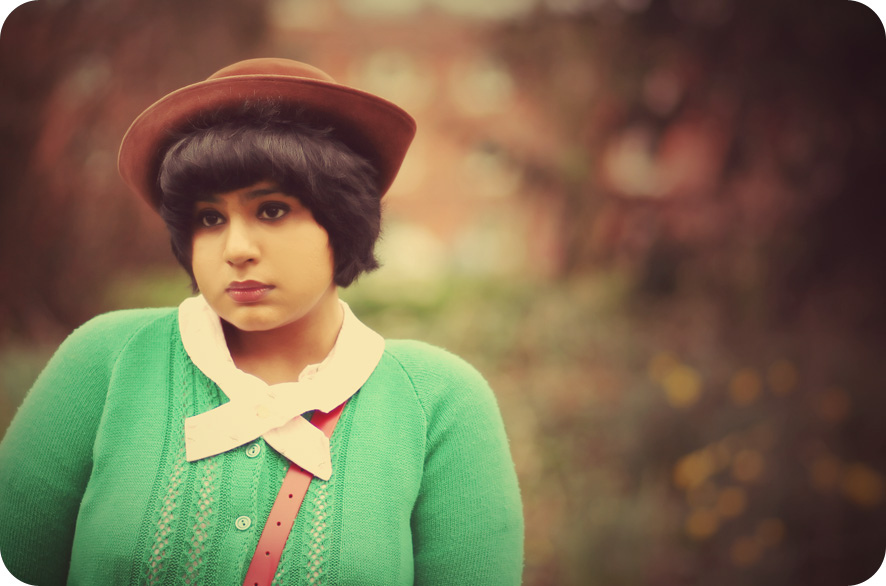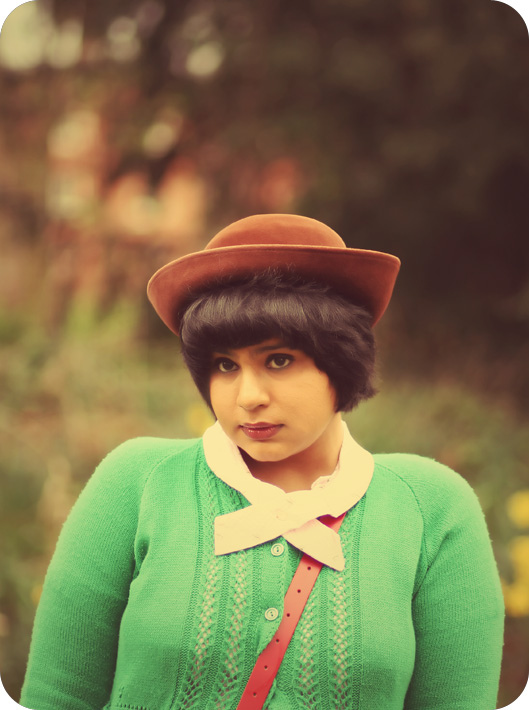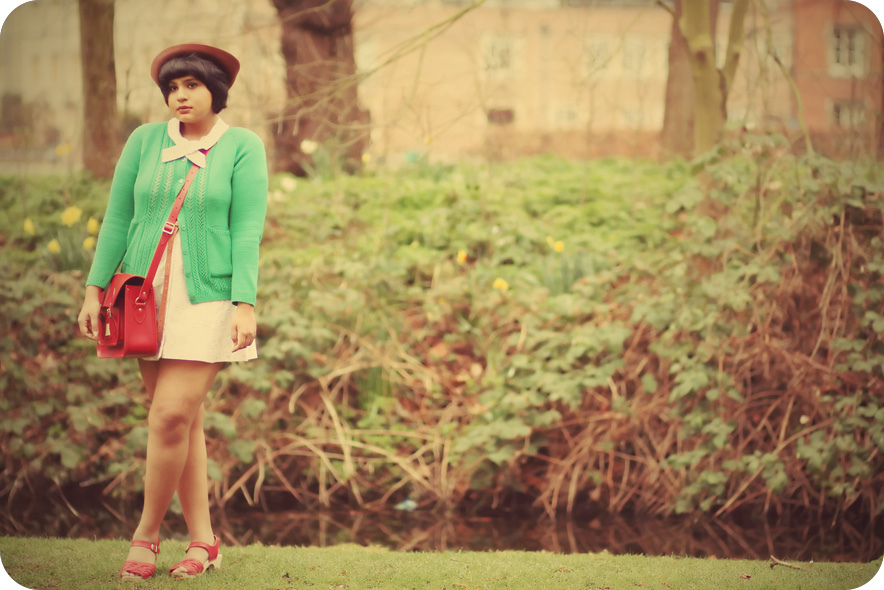 dress – vintage via clever nettle on etsy
cardigan – corazones rojos blog sale
satchel – the cambridge satchel co.
clogs – ebay
hat -vintage via fabgabs on etsy