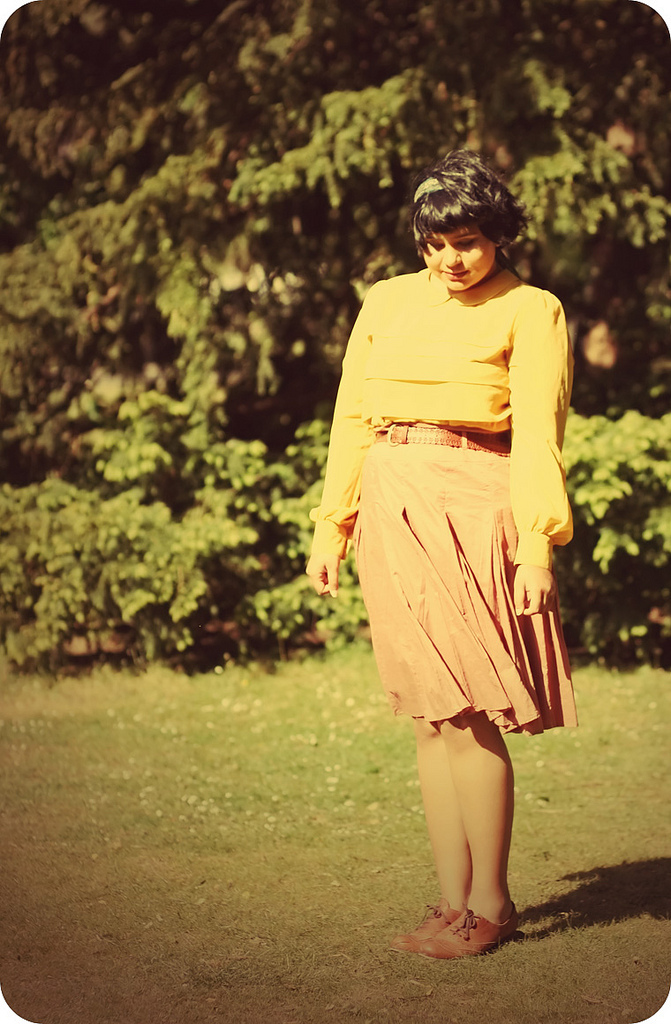 i have been rather lax about outfit posts the last few months – in my defence, i went back to india for a while and did not have anyone to do outfit shoots with. however, not in my defence is the fact that my sister, who is a brilliant photographer, wanted to do a shoot with me but i was too lazy. so yes, in the end, the truth is that i have been a lazy little thing.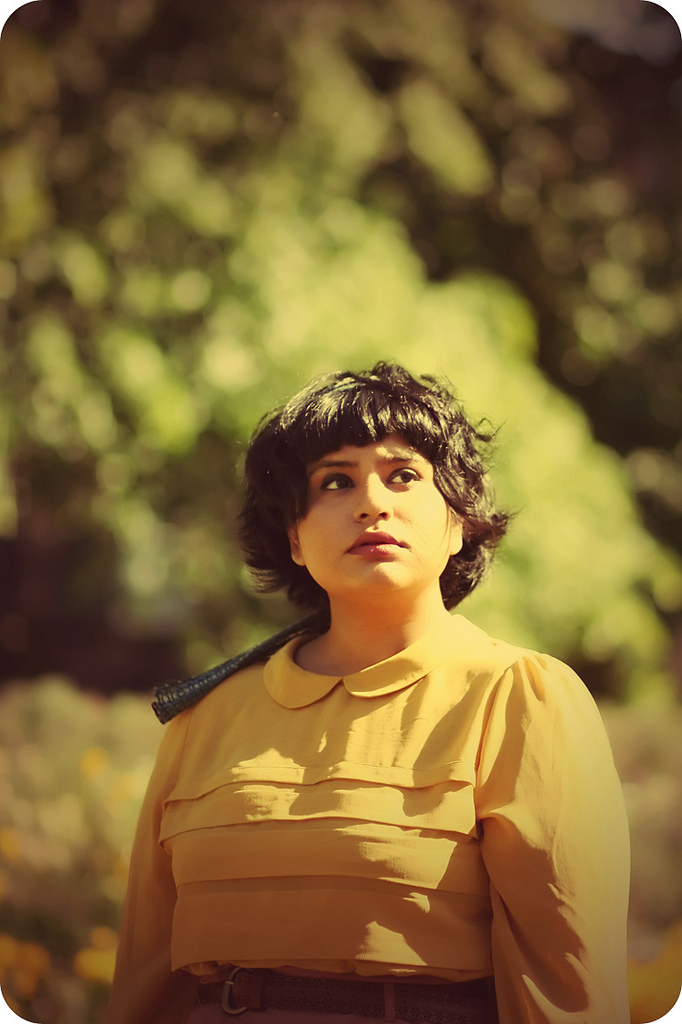 this was really a rather impromptu little shoot. i was wearing a different skirt when i went out, and then i went into primark and got this. so my boyfriend and i decided to take some photos!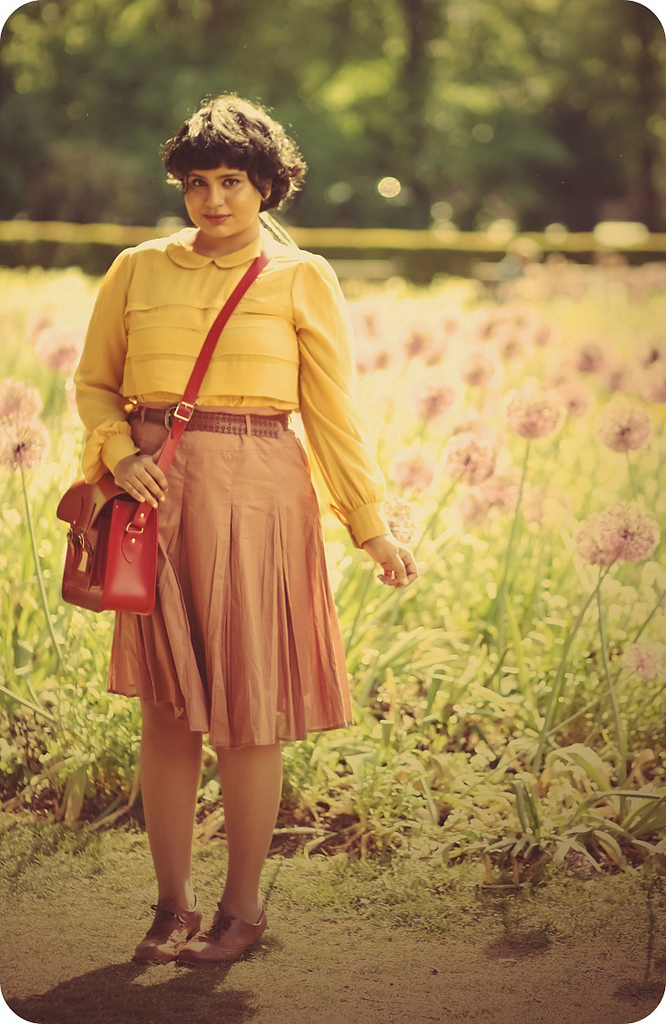 i love how the skirt flares. i would ideally like to wear it with a petticoat.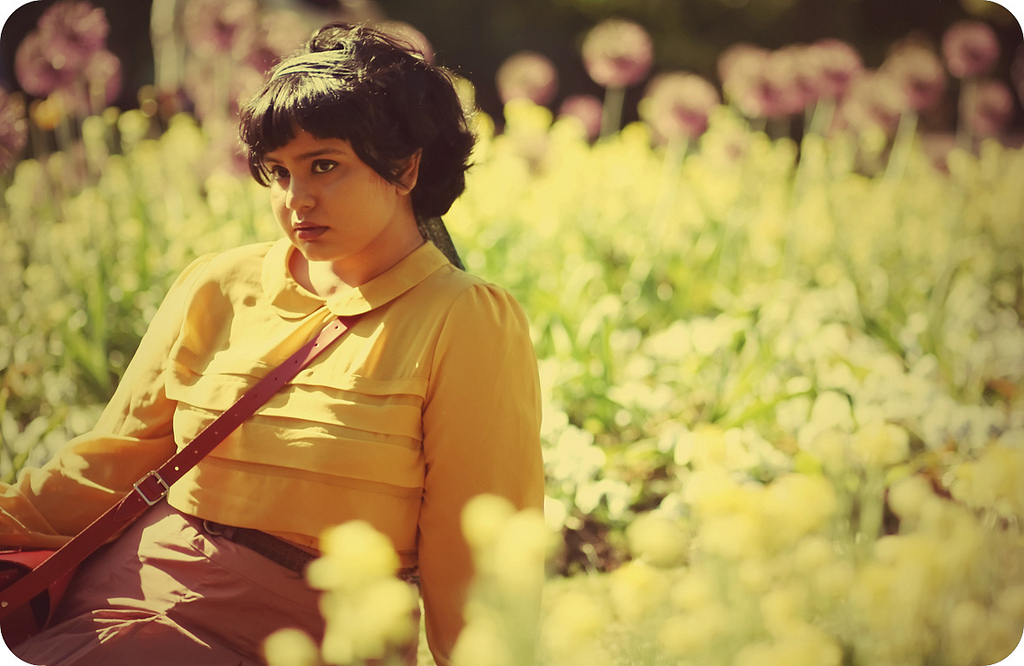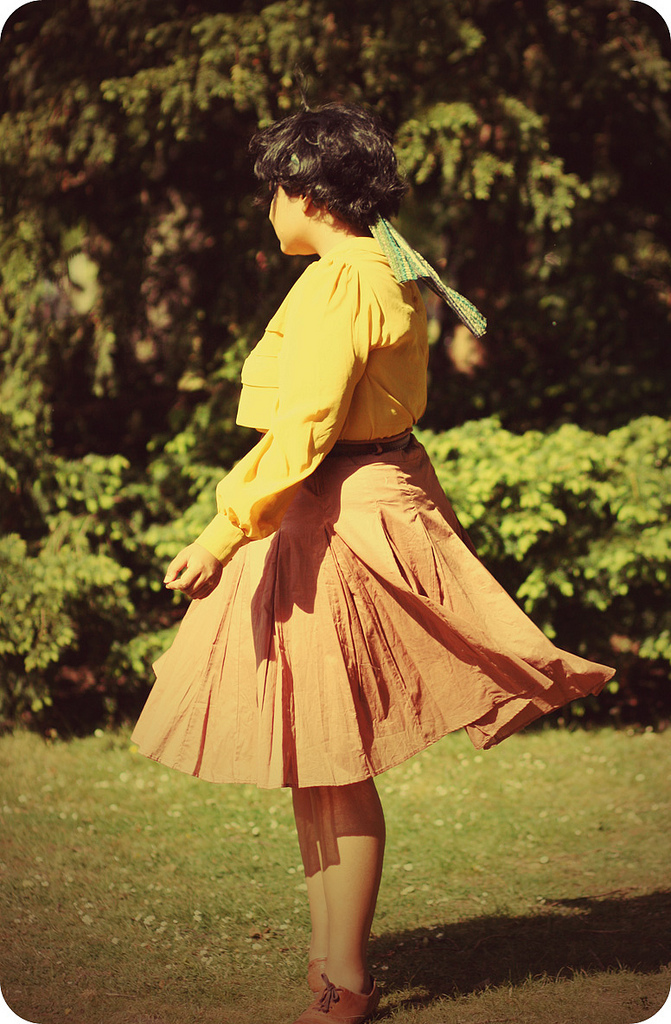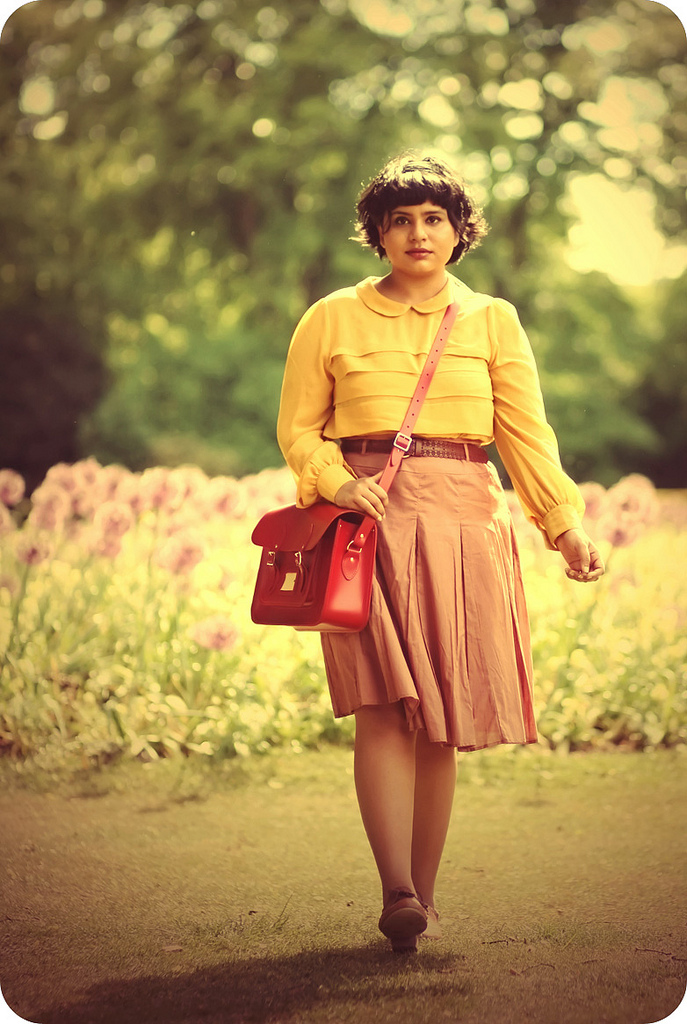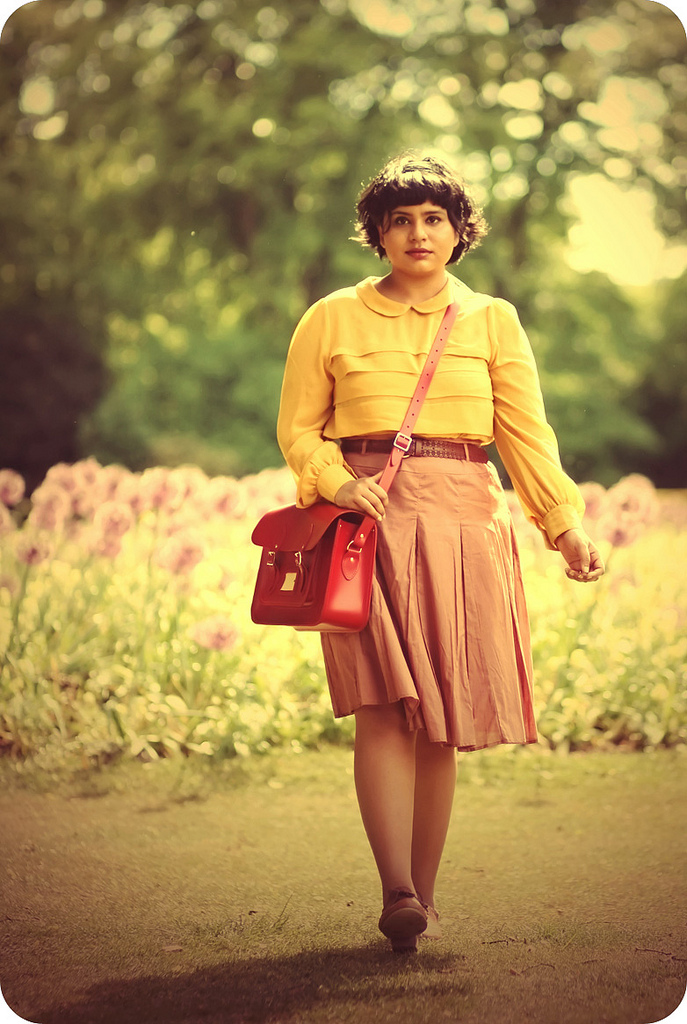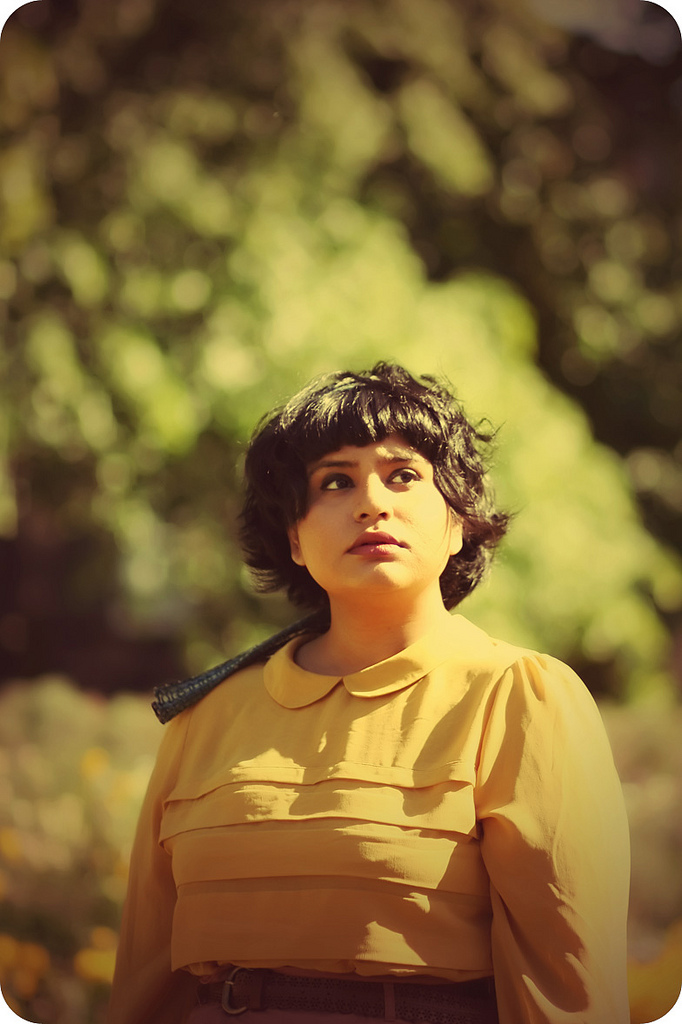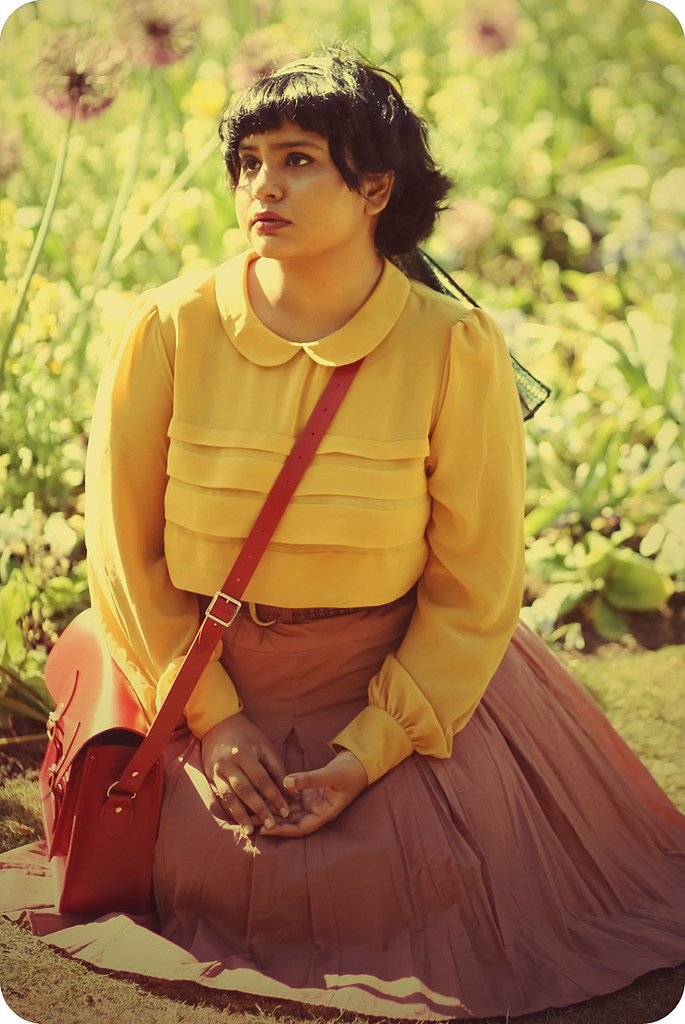 i used the belt from the skirt as a hair tie! my hair is getting a bit longer now. soon i'll be able to have a bob again!
top – topshop
skirt – primark 
belt -primark
brogues -asos