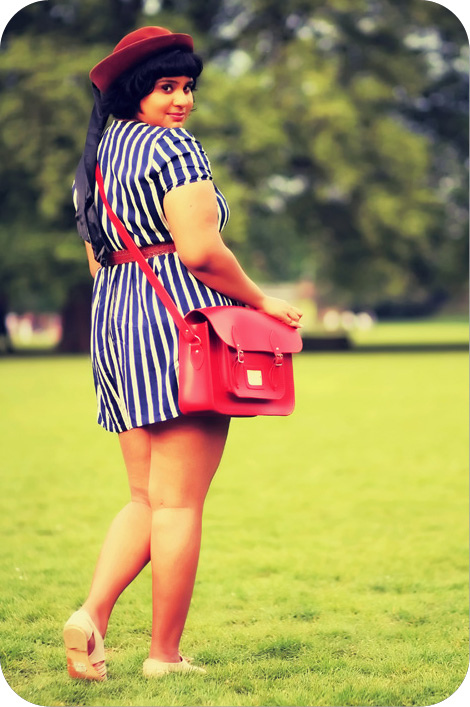 this outfit is really built around the dress, it has such a sailor girl vibe to it! us fatties are often told to avoid stripes but i personally have never cared for such fashion 'rules', so yay! fat girl in stripes points to meee 😀 i should really have worn red lippy with it but i was visiting my boyfriend at cambridge and i didn't have all my makeup with me.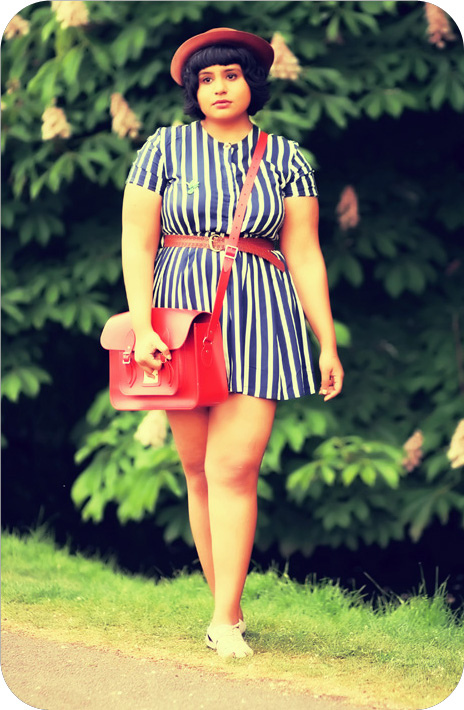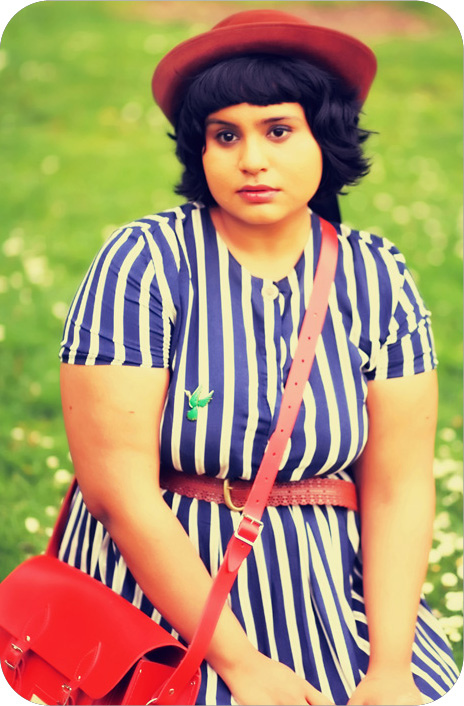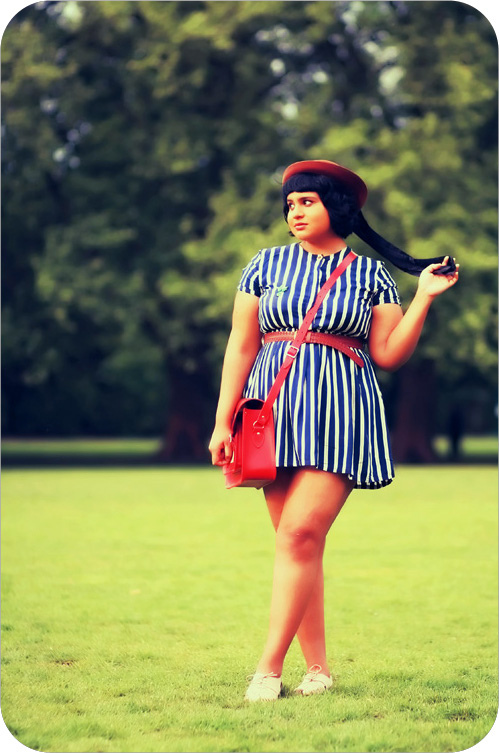 posing in front of the geralds. i didn't know what these flowers were called so i asked my boyfriend what they were. he didn't know as well, so he told me they are called 'gerald' and the name stuck!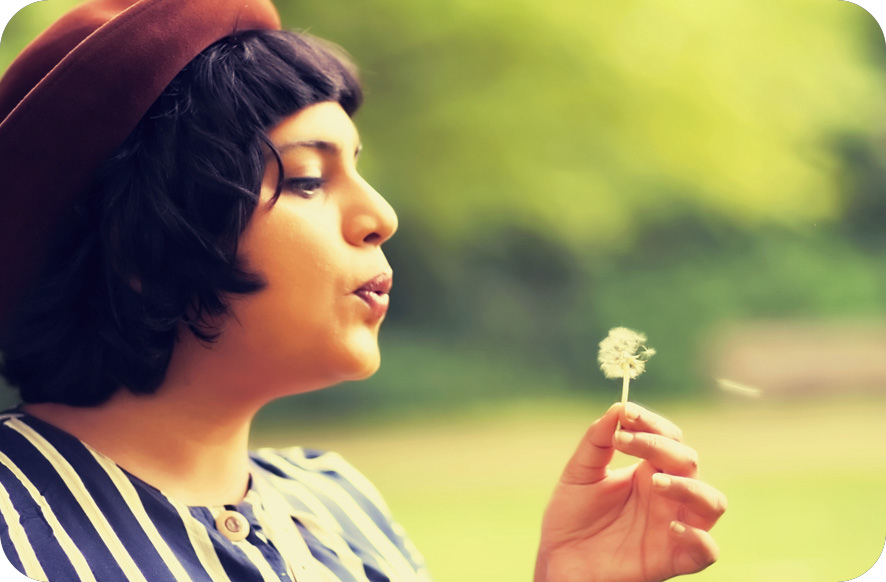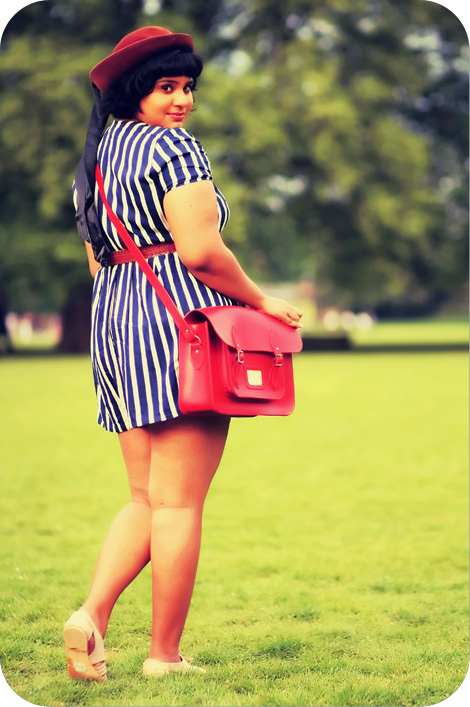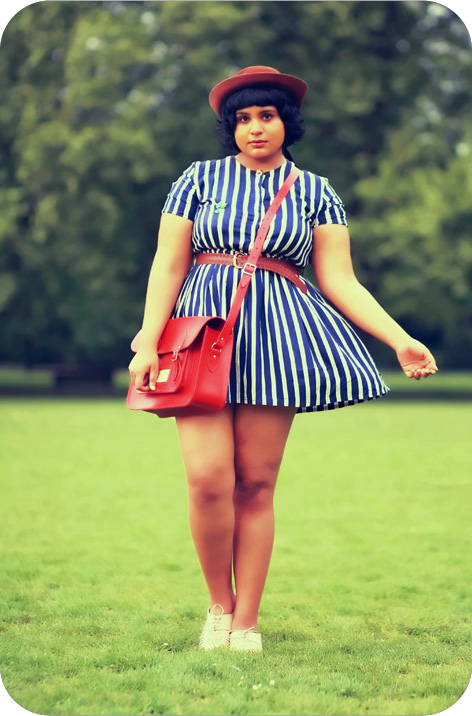 we must have taken about 30 photos of me blowing on dandelions to get this shot!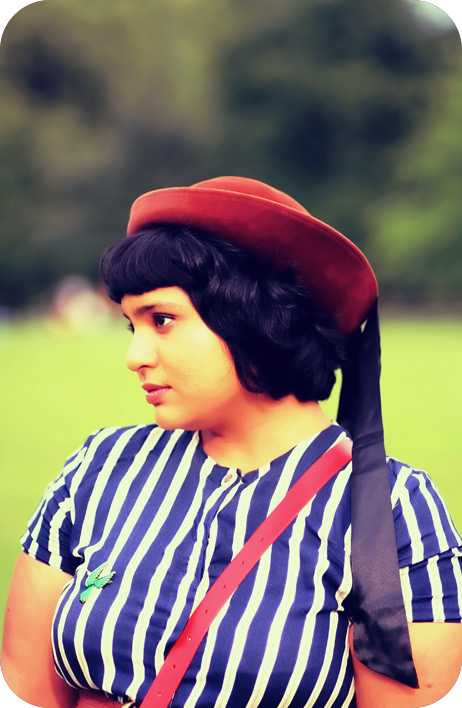 i love they way my hair has been curling since i stopped blowdrying it.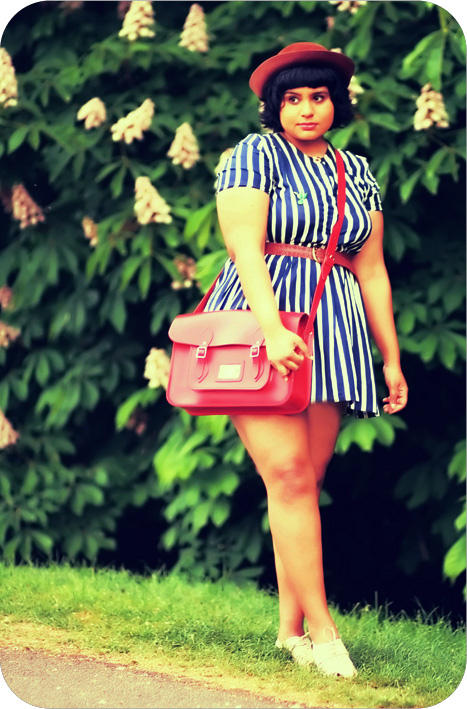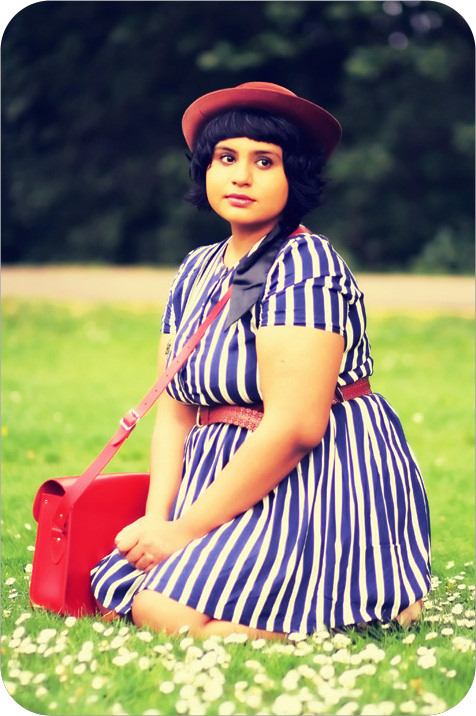 we took off our shoes and walked barefoot in the grass. it was cold and wet and springy from the recent rain and it felt lovelier than i can describe in words.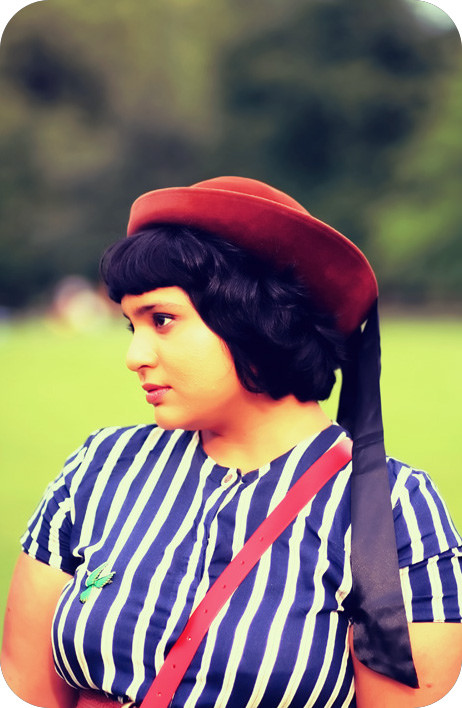 dress- vintage marks and sparks
hat -vintage
satchel -the cambridge satchel co.
brooch -vintage
belt -primark
shoes -asos