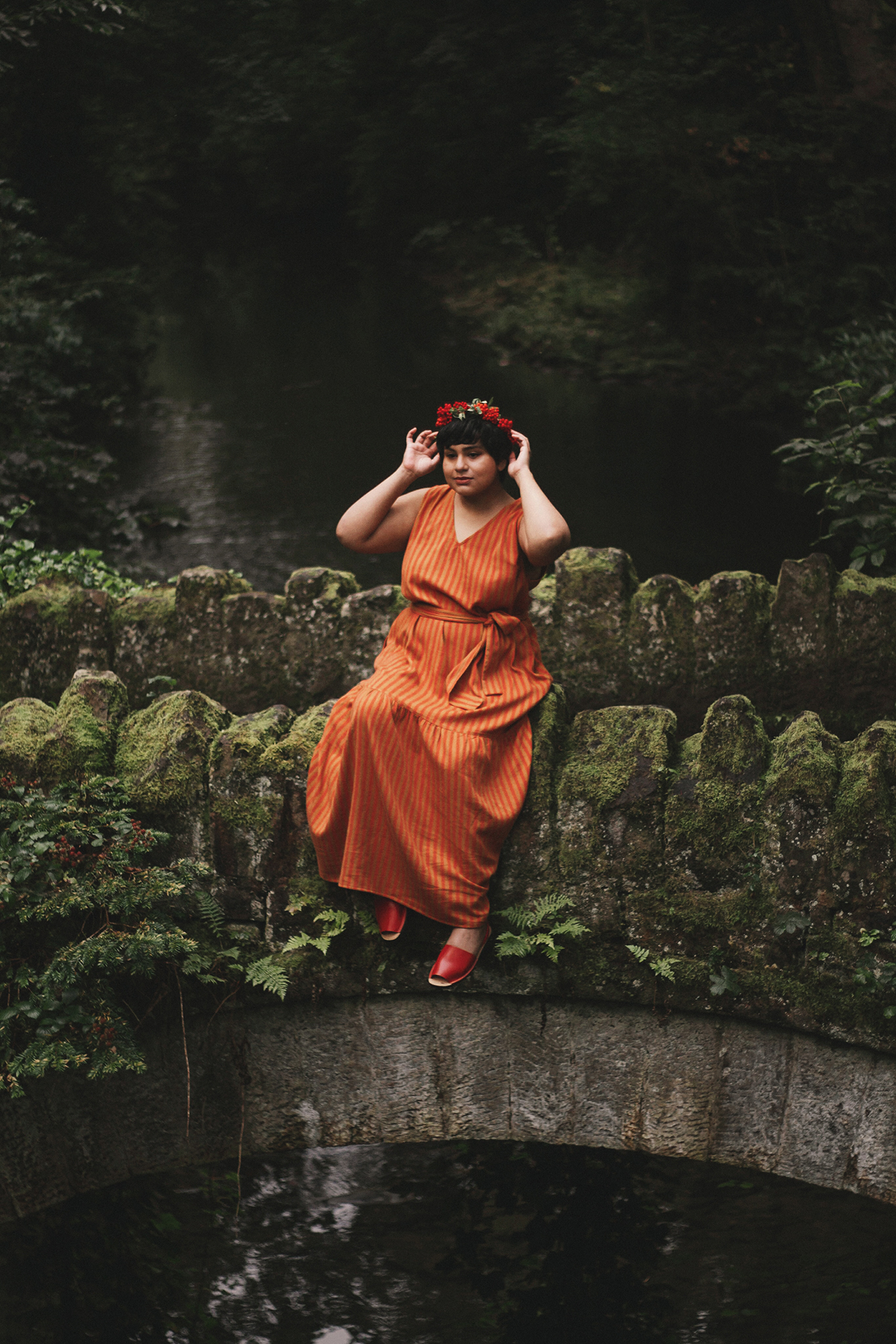 Wearing ✶ Julien dress in Ginger c/o Ace & Jig ✶ Menorcan sandals ✶ Self made rowan berry crown

I'd had this post almost ready to go up a couple of weeks ago, and then we ended up spending 4 days in hospital with Lila after she caught a bug. Such is life with a 2 month old! Thankfully she's back to being a healthy, bouncing babby now, and it's taken me far longer than she did to get back into the swing of things!
This Ace & Jig dress is the first thing I've been able to style, shoot and blog since Lila's birth in July. I think you'll agree that it's an absolutely stunning piece to get back to blogging with! I spent all summer looking for the perfect tiered maxi dress, and then Ace & Jig serendipitously gifted me the Julien dress from their AW19 collection. This is my favourite silhouette among all my Ace & Jig pieces so far – I love how it can be styled with the belt or without and layered with a pullover underneath for colder weather. The fabric (Ginger) is so warm and autumnal as well!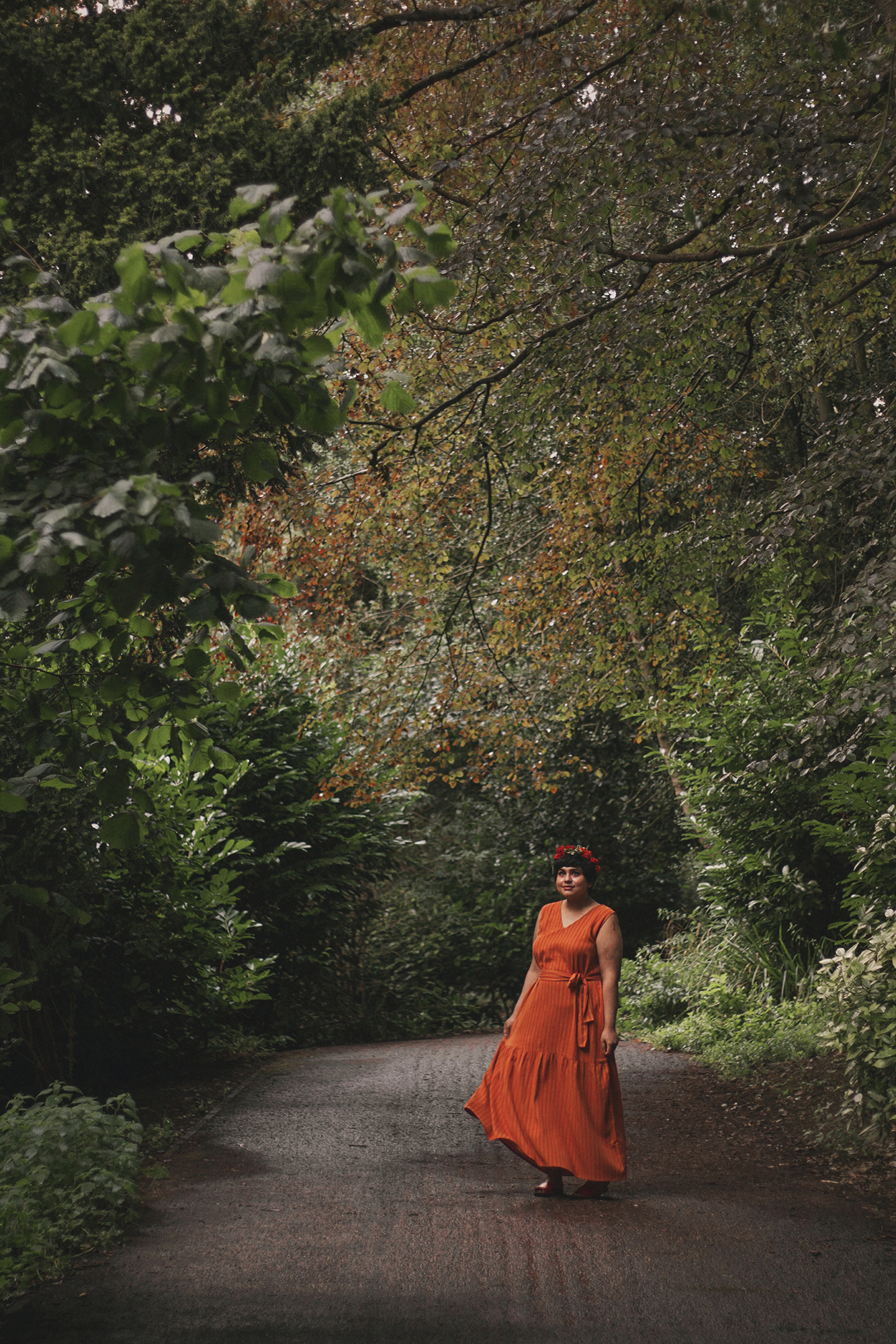 With regard to sizing, I'm wearing the 1X here, and as you can see it's quite roomy on my UK18/20 body. Like the Faye dress, I find the Julien to be quite generously cut. The length was initially a bit too long for my 5'7 frame though, and I had to get it hemmed before I could wear it out without tripping!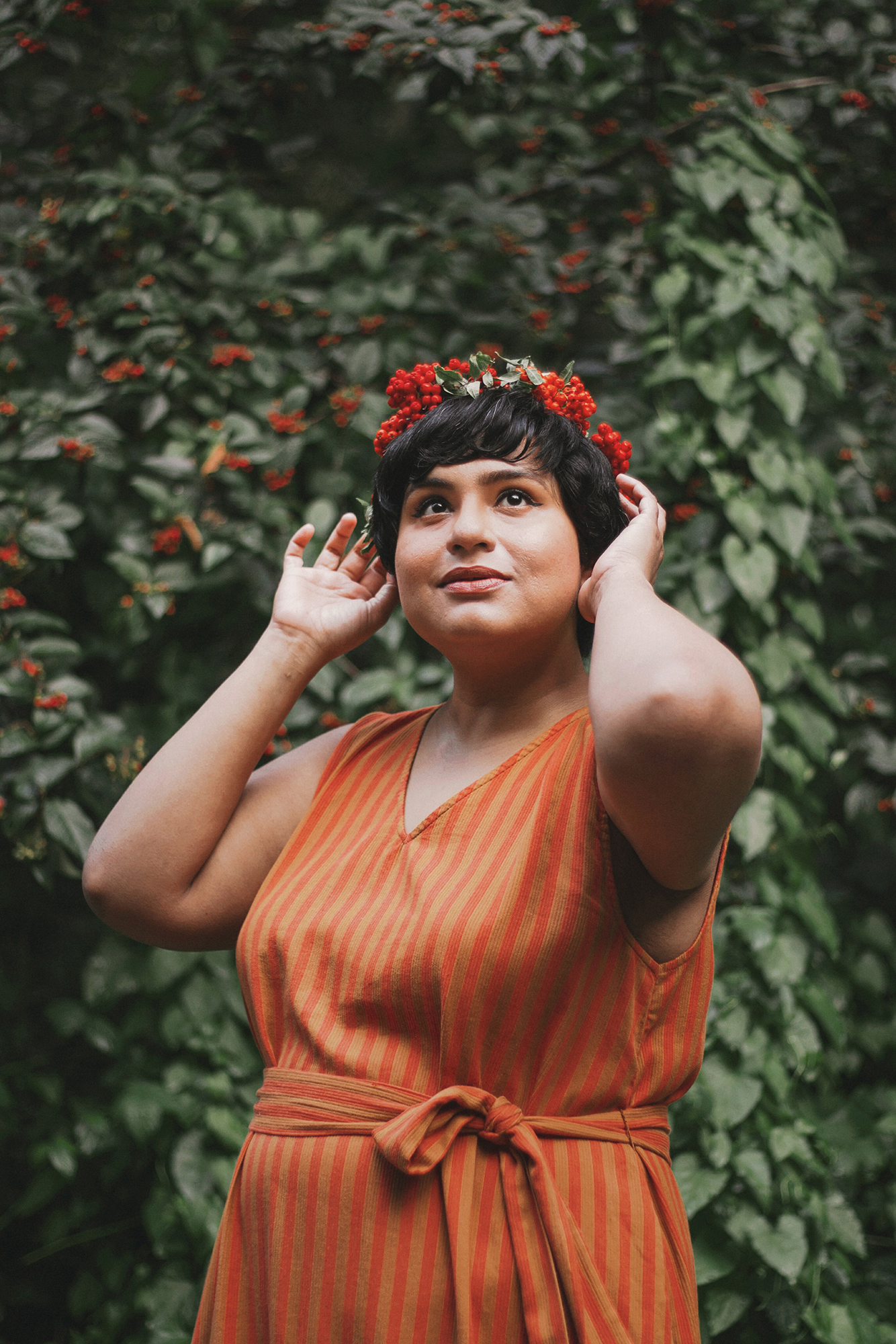 If you were wondering where I got the berry crown from, I made it myself with rowan berries that are everywhere this time of the year! I was inspired by the seasonal crowns that Rebecca of A Clothes Horse makes for her style posts, and with a particularly abundant berry season this autumn, a berry crown seemed like the easiest crafting project for my rushed, new mum life. And it goes so well with the moody atmosphere of the Dene, don't you think? Even though motherhood is often a tale of indoorsiness in pee and vomit stained pajamas for me, it doesn't mean that I can't engage in a bit of whimsy and imagination with my outfits once in a while. It takes a lot more dedication than it used to but it's an essential part of preserving my personhood that's so easy to lose sight of at this stage in one's life.