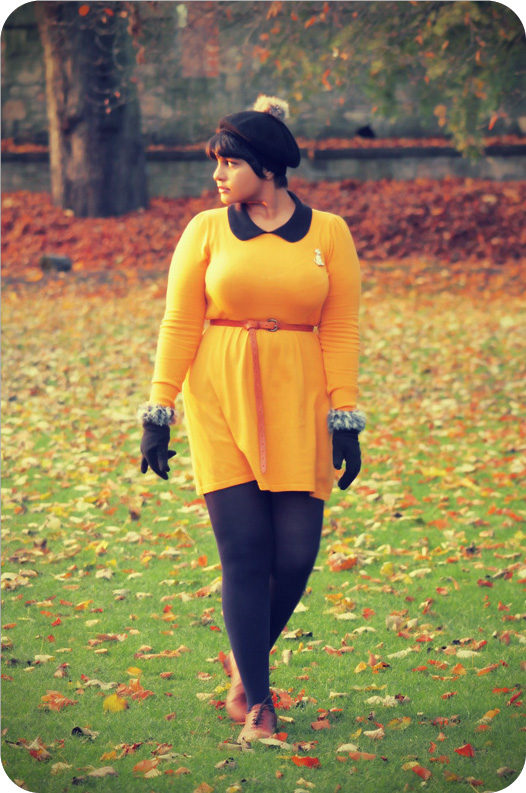 this outfit reminds me of the 60's so much! it's probably the bright mustard yellow with the black peter pan collar – such mod colours! the tights are actually navy, although the pictures make them look the same colour as my black gloves. for me the combination of navy and bright yellow is something that transports me right back to my childhood, when my school uniform was navy and white, with yellow accessories.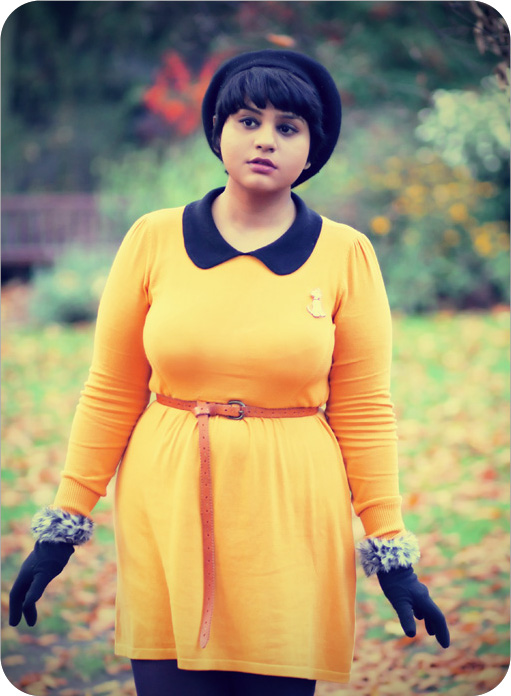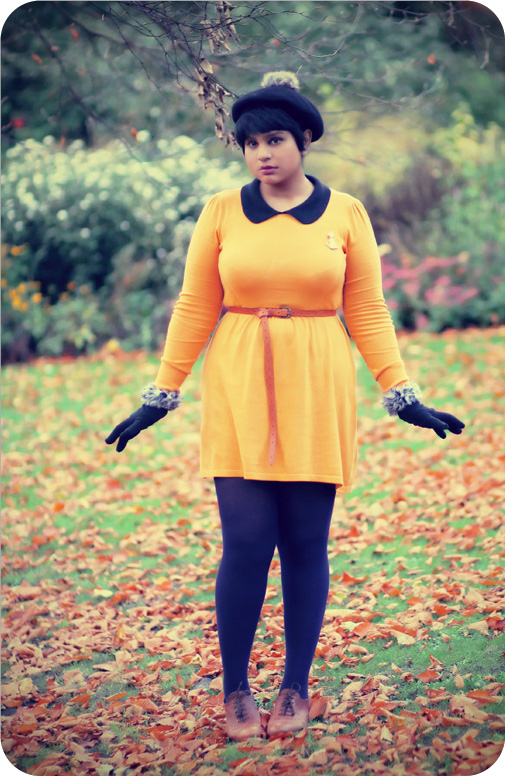 i would have loved to not belt the dress, but asos's sizing – agh. i got this in my usual 14 and it is too loose around the waist. this is not the first time a 14 at asos has fitted weirdly – a while ago a red dress a bought for my freshers ball _tore _when i tried to get into it, and i had to stitch it back looser so i could wear it. and a while before that i had to take in another dress i got by 2 whole sizes. both were in a 14.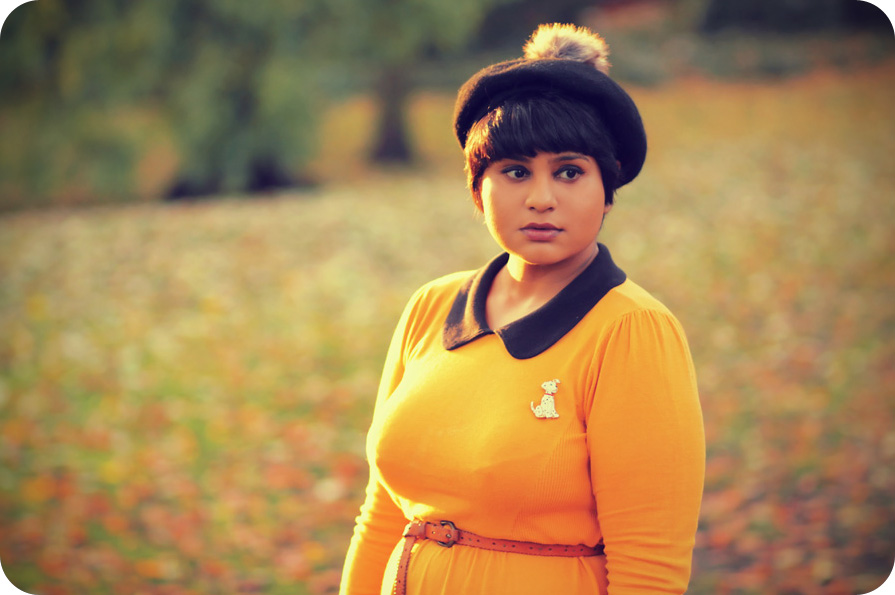 this dalmatian brooch is one of my favourites – isn't it adorable?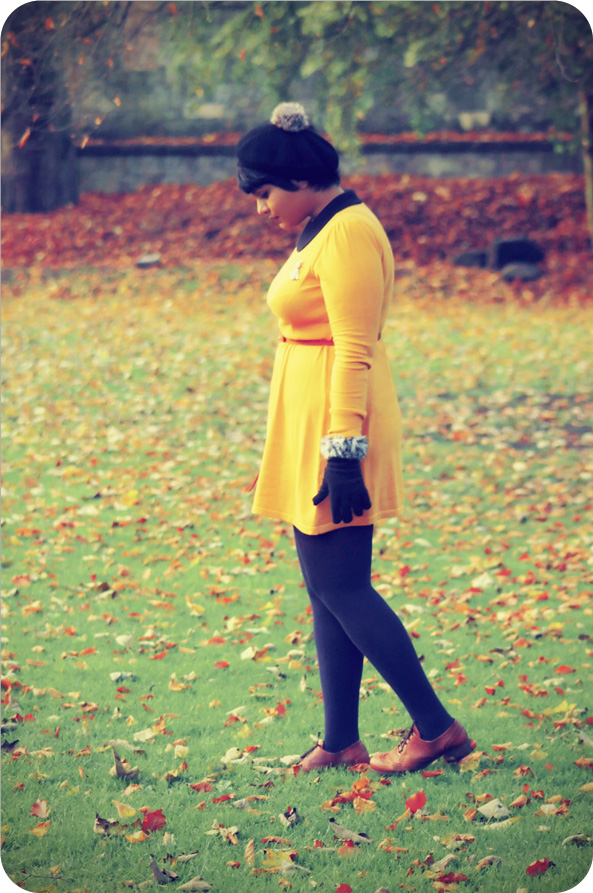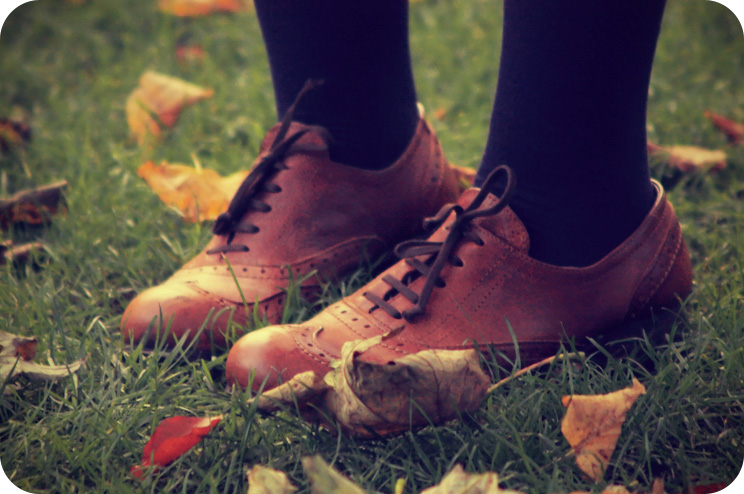 it was a beautiful autumn evening, shooting in the dying light was incredible 🙂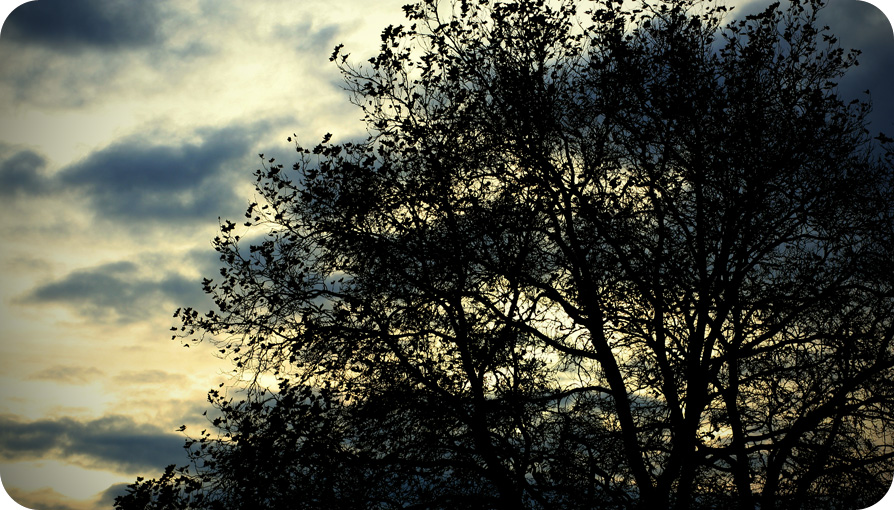 dress- asos
tam – topshop
belt – next
tights – marks and sparks
gloves – edinburgh woollen mill
brooch – vintage
brougues – asos
all pictures taken by my friend owen who is a photographer as well as an incredibly talented animator and illustrator!