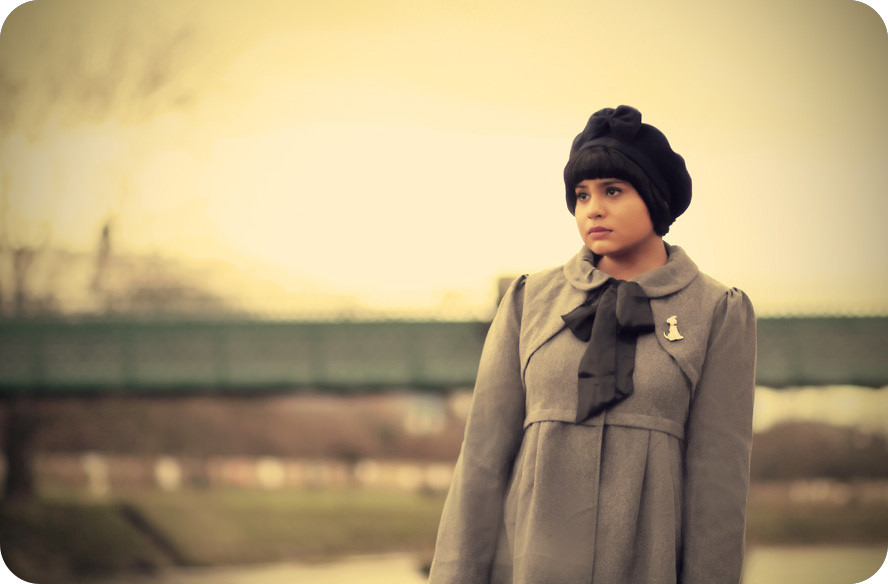 i don't remember if i have mentioned this before but one of my biggest inspirations is children's book illustrations from the victorians/edwardians to the 40s, sometimes the 60s. studying children's literature in an academic context as i have been doing means revisiting a lot of the books i read as a child. and so the urge to dress up like a picture from a book i read as a child has mostly taken over my style!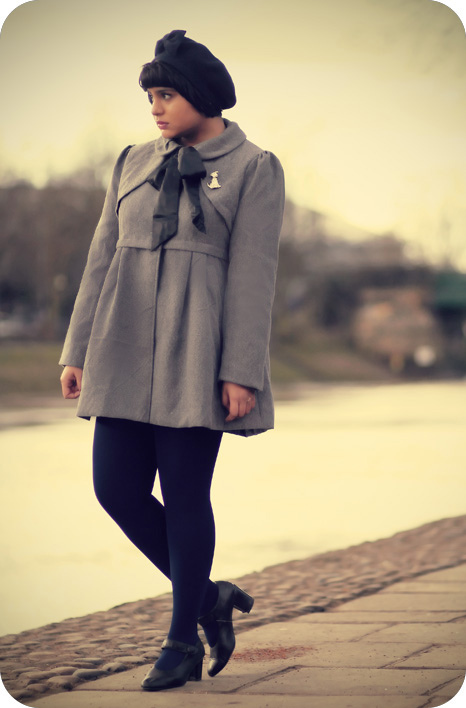 i find this coat perfect for the purpose. i bought this to replace a similar one i had but which was too small for me. i had actually been looking for a replacement for ages and so when i chanced upon this from one of those sites that bulk sell clothing from south east asia, i knew i had to have it. the quality is not the best, and it certainly would not have kept me warm when it was colder but you can't deny the cuteness factor!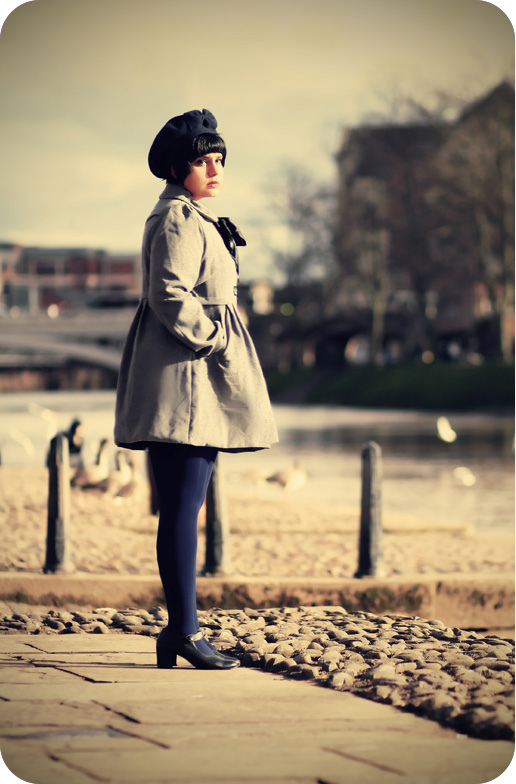 sadly, it is also too big for me now, since i was more of a 18 when i bought it but i can't bring myself to let go of it! i should probably look into getting it altered.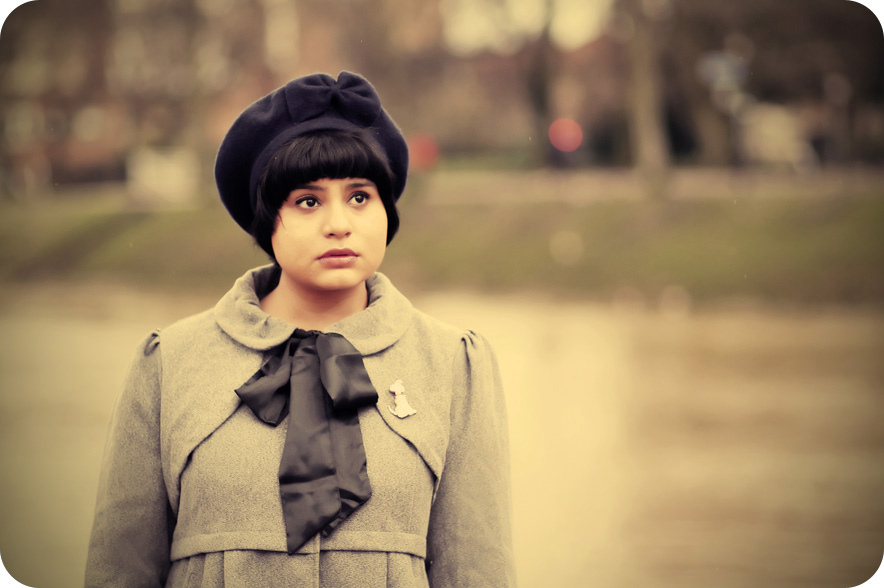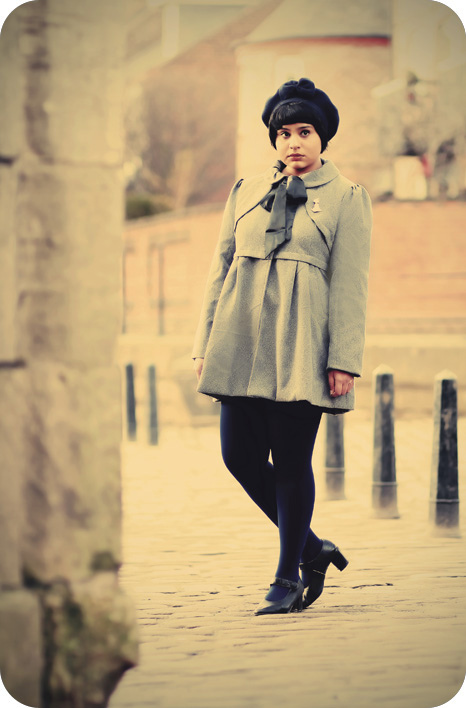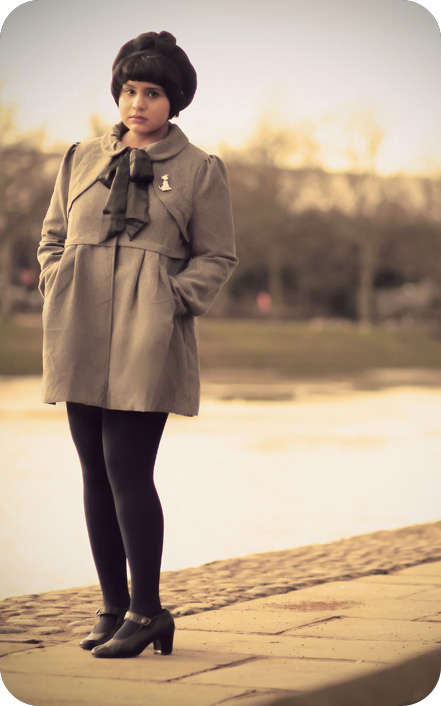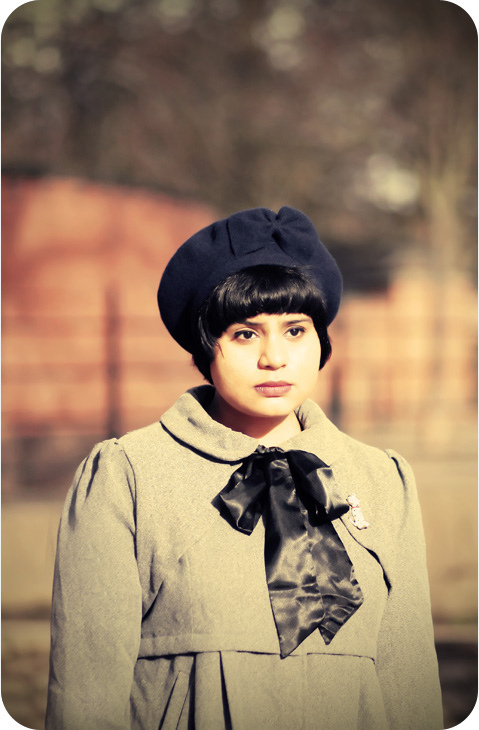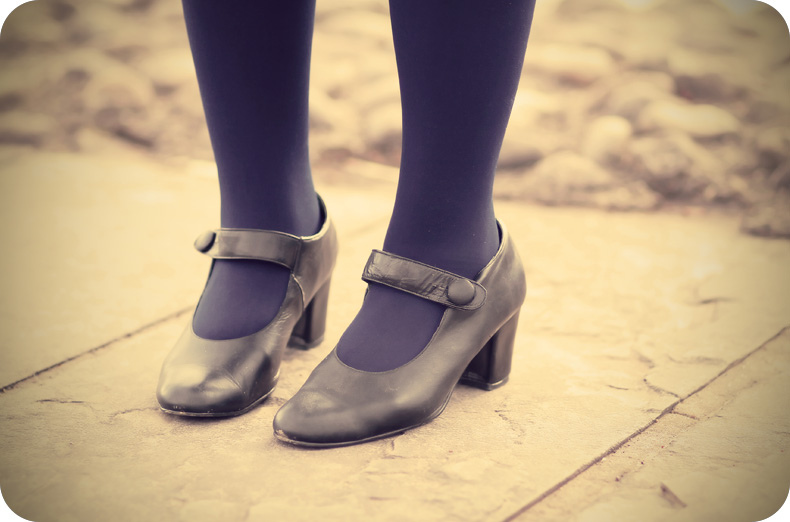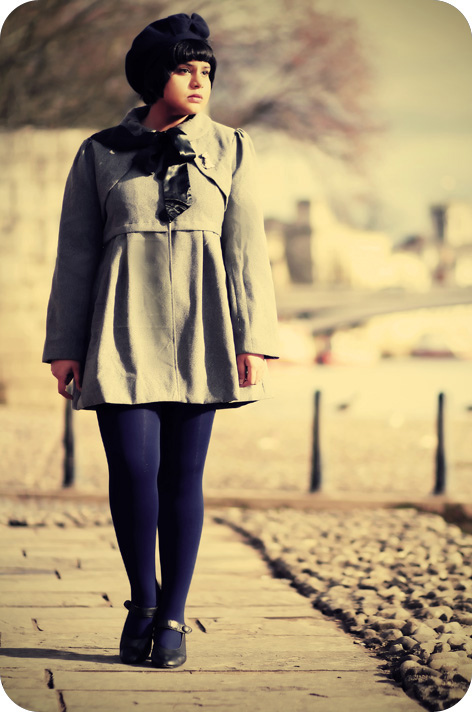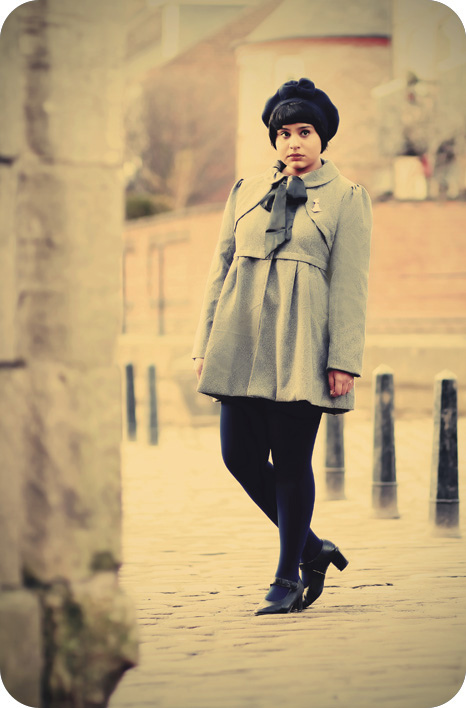 coat – china? i don't even remember where i bought it from! it was all of $20 though!
tights -we love colors
mary janes – vintage via lisazain on etsy
beret -accessorize
brooch -vintage