i've been waiting to wear these bloomers for a long time – so glad it's the middle of summer now and i can wear shorts all the time! shorts are definitely some of my favourite articles of clothing and these pink silk bloomers one of my favourite pairs.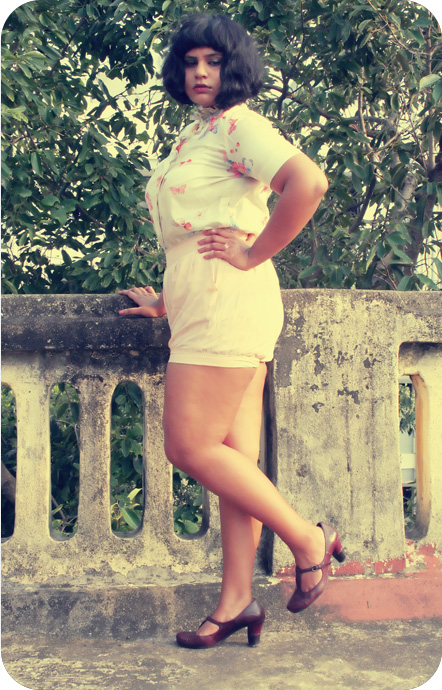 i paired them with this vintage blouse i bought a while ago – i'm in love with the print and the ruffle on the front!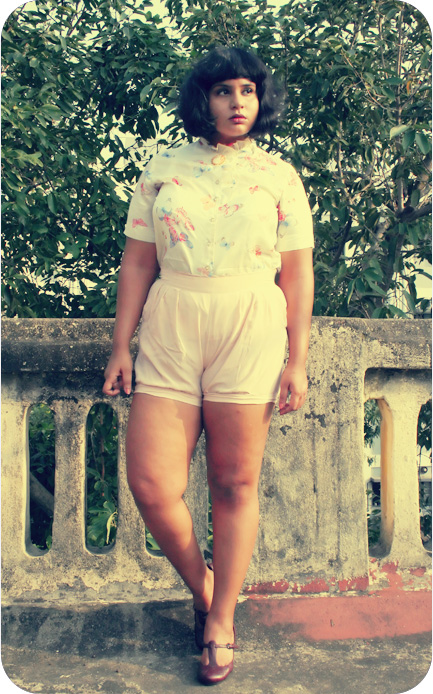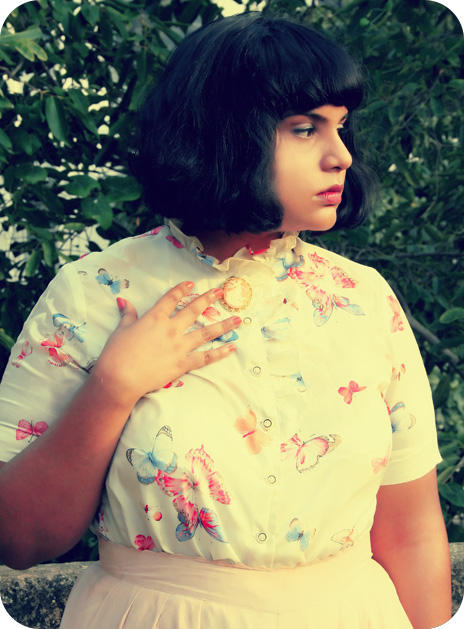 you can kind of see the scalloped hem here.
i love how my new nails go so well with the colour scheme. first manicure in years! i like how this selfcare thing is working out. (oh, and i look aggrieved in these pics mostly because the sun was in my eyes and i was squinting, hee.)
blouse – vintage via dalenavintage on etsy
bloomers – asos
t straps – biviel