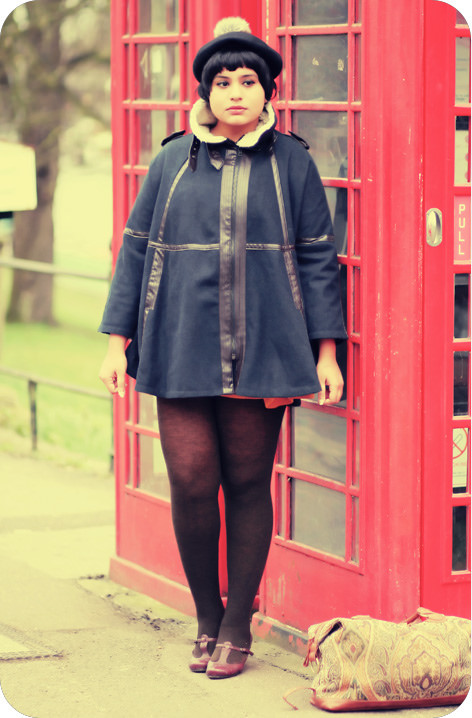 on sunday morning, the boy and i hit the parks at cambridge (where i ran away to) where we shot pictures of my outfit from the day before. i was too shy on saturday to ask anyone to take pictures of my outfit, so the next day it was! i switched the brogues-that-killed-my-feet for my favourite t-straps which i was carrying with me and which i had planned to wear in the evening, and surprisingly the heel felt better on my achy feet. different angles i suppose.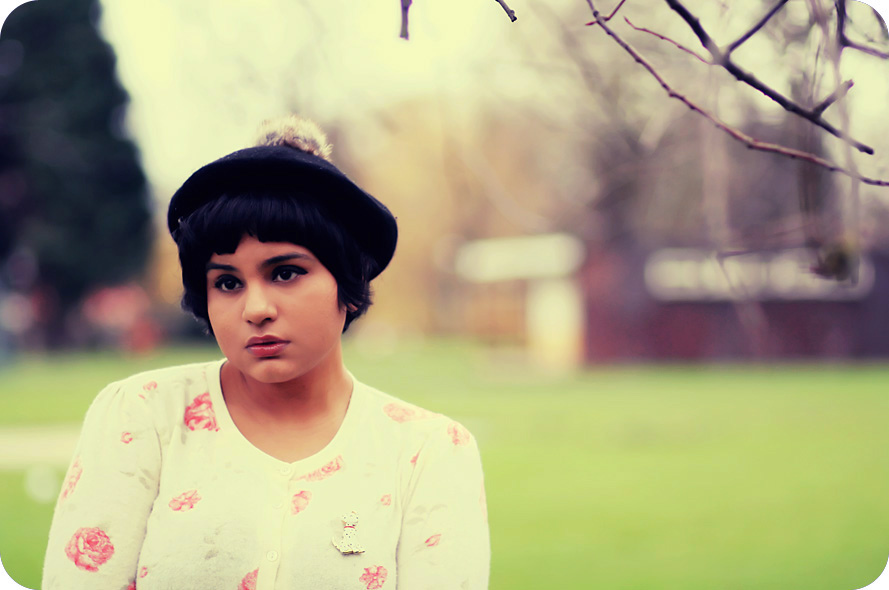 i bought this cape the day before i went to london! it was a complete impulse buy but essentially i had been eyeing it since november and on friday i finally saw it on sale at 30 quid, reduced from 80. baaaargain!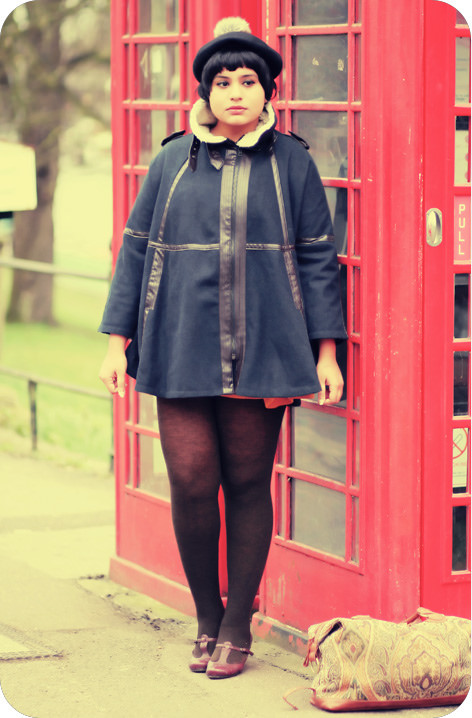 the bag is my trusty weekend bag from asos. it's an essential component of my wardrobe now. i bought it back in november when i realised that i couldn't possibly fit everything into one of my satchels when going to see the boy (long distance relationships!) but since then it has even travelled with me as hand luggage all the way to india!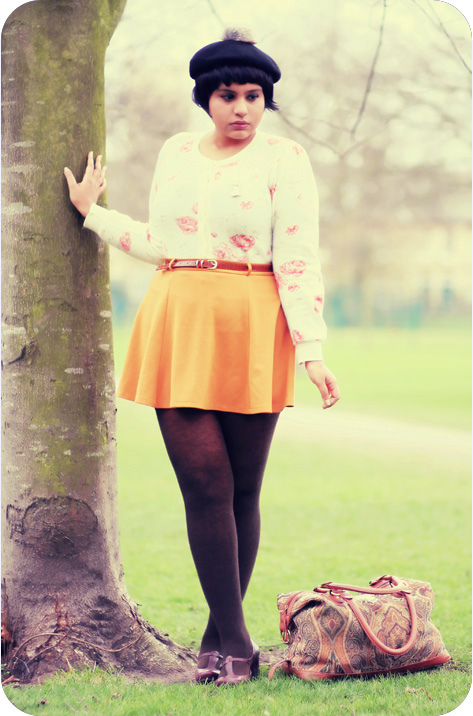 this is what i wore underneath. someone (i forget who) remarked on saturday that i essentially had a spring outfit on under a winter one!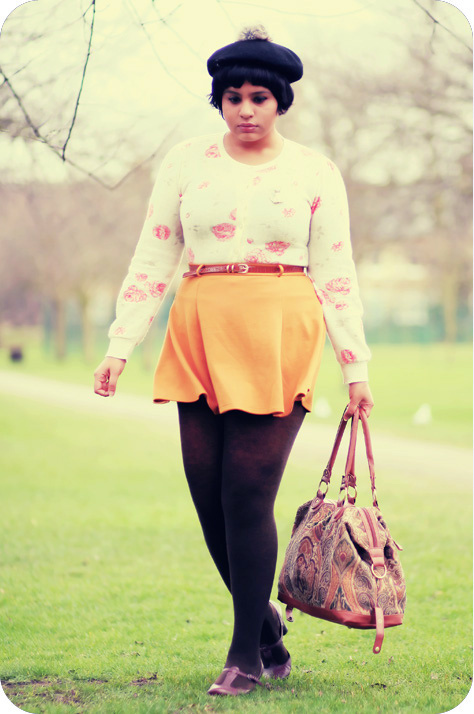 it's strange to think that i never used to wear skirts but of late their sheer versatility has been revealed to me. also, this is my favourite shade of the season.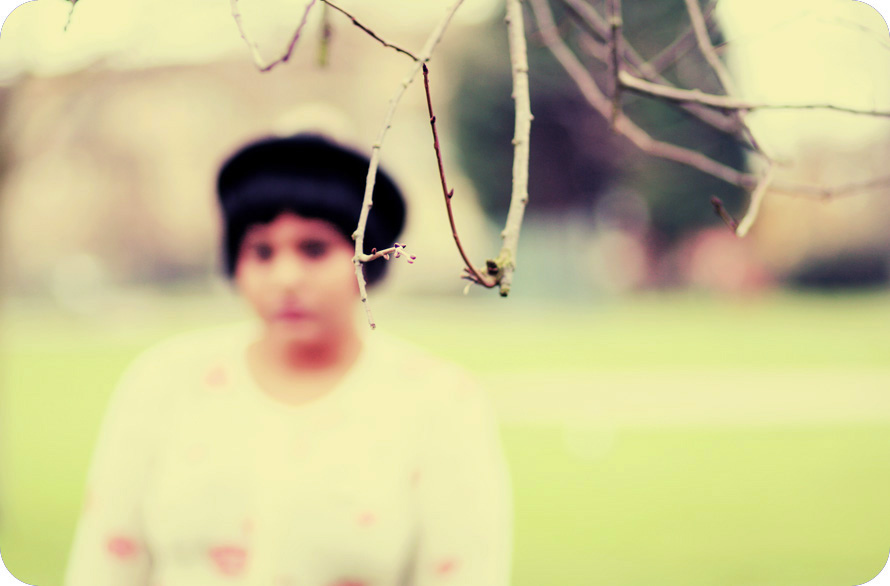 haha i have no idea why my eyes were closed! it was hella windy!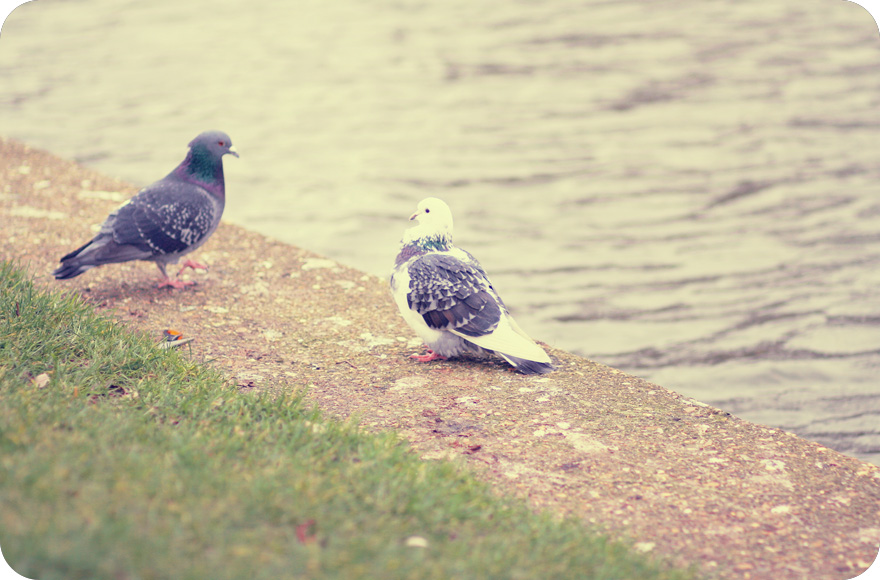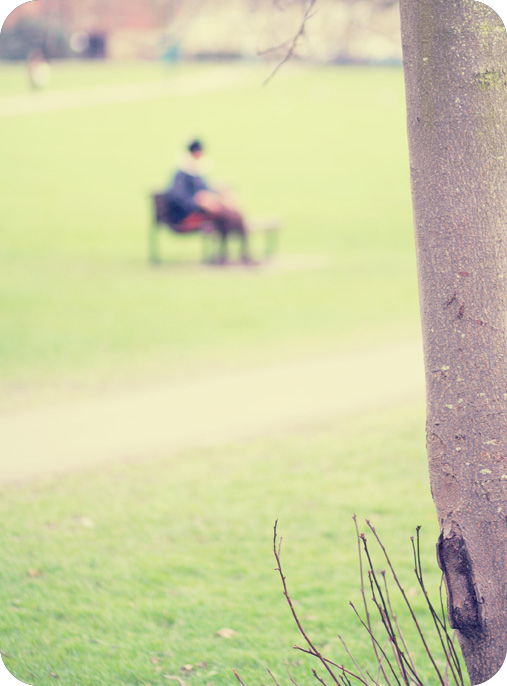 after a while, david went off to take pictures of trees and one of his favourite subjects, ducks. i didn't notice him going, and suddenly i had no idea where he was and i had this very surreal moment where i was standing alone in the middle of a park in cambridge wondering where i was and whether my boyfriend had merely been a figment of my imagination and that i was schiezophrenic after all. (turned out i wasn't, thankfully!)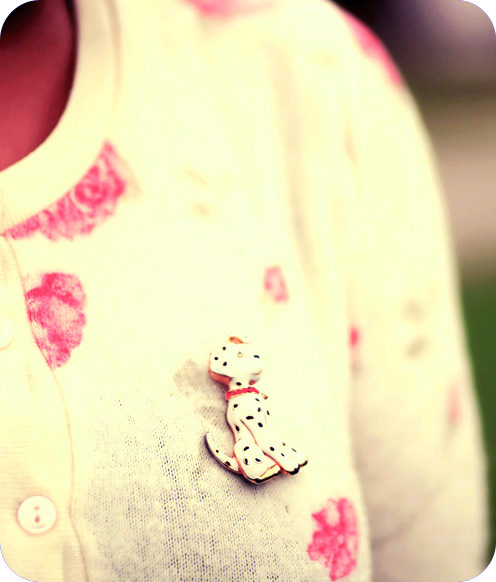 eventually though, david resurfaced and took more photos of me!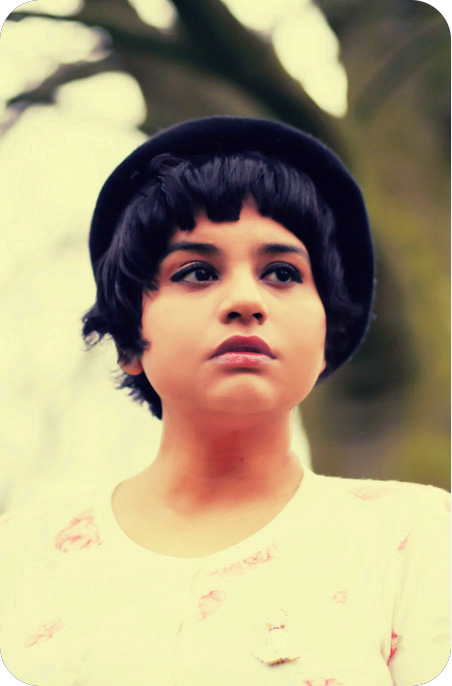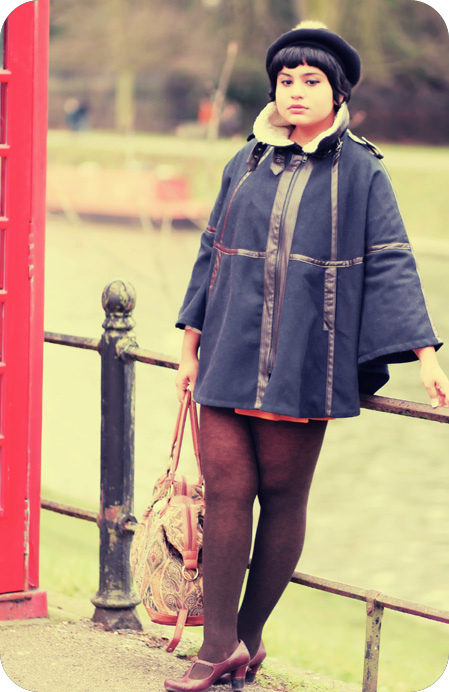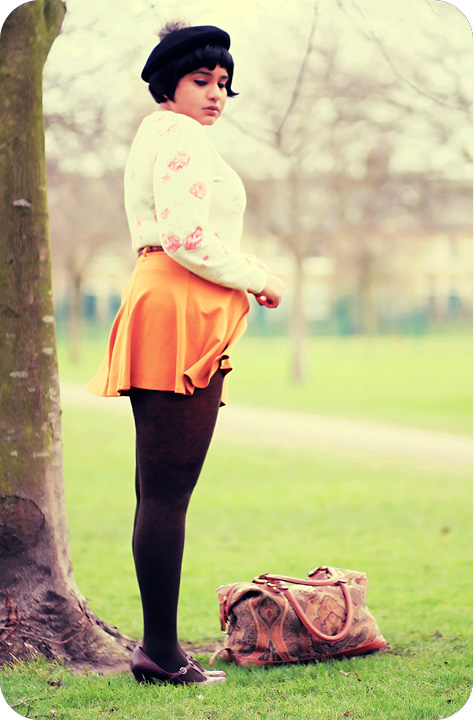 the brooch is vintage and one of my favourites. yesterday i saw an elderly lady on the bus who had a similar style of brooch pinned to her coat. i guess i do have tendencies toward grandma-chic!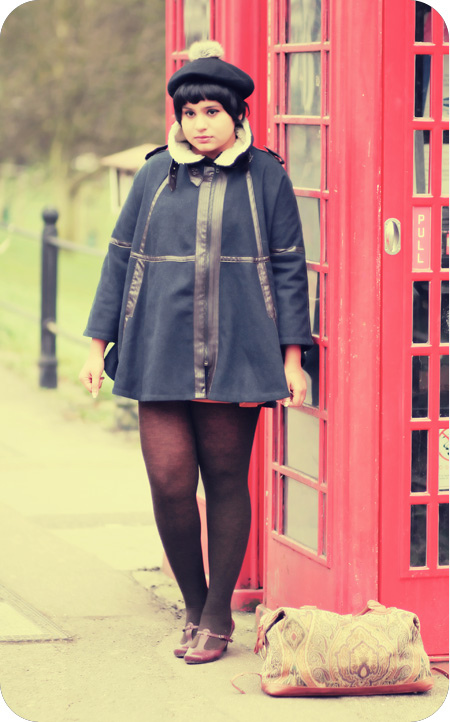 outfit details:
sweater – primark
skirt -asos
brooch – vintage
tights -tabio
t straps – biviel
cape -topshop
tam -topshop
carpet bag -asos