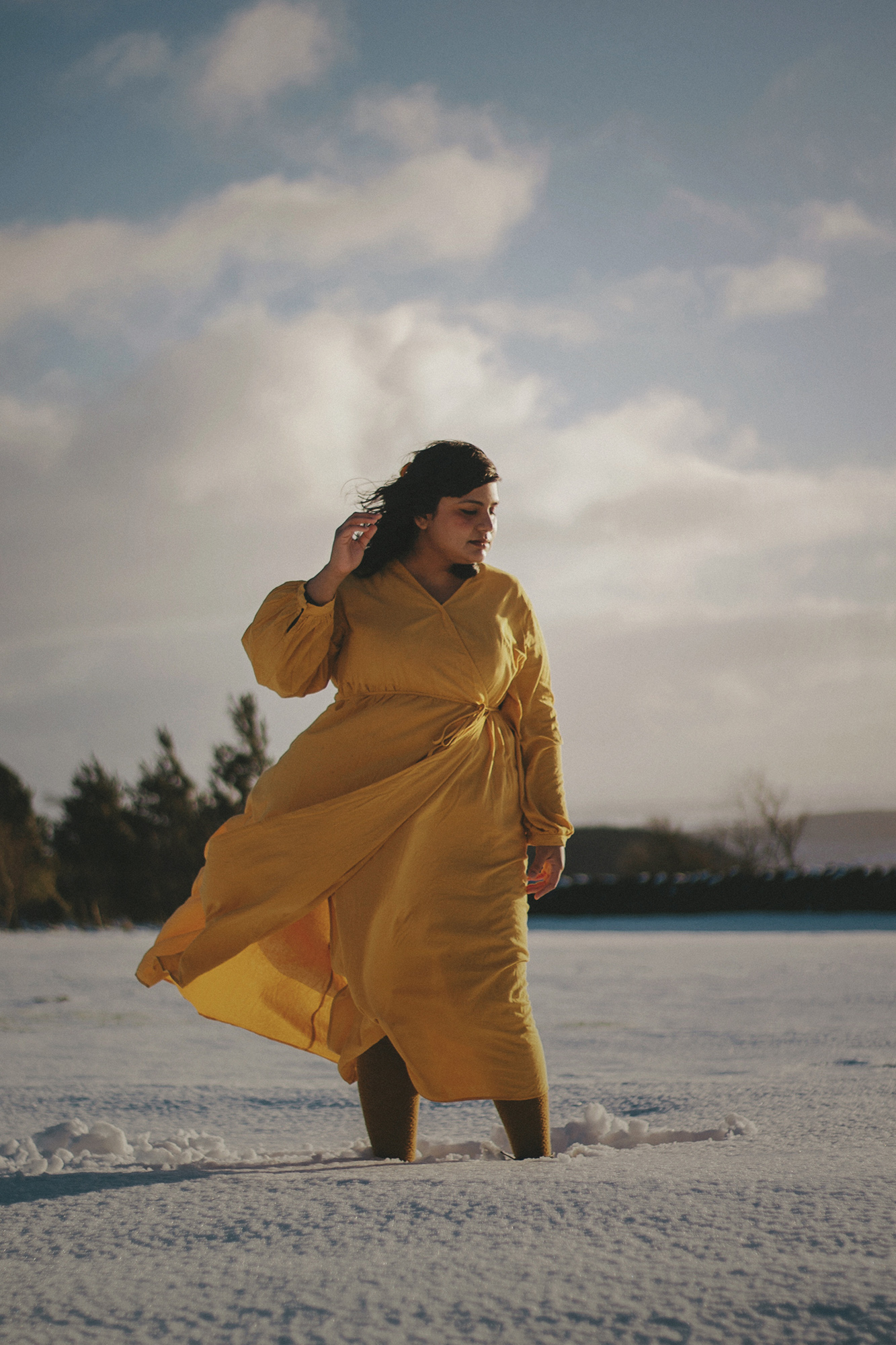 Wearing ✶ Wrap maxi dress ✶ Vintage faux fur coat (similar) ✶ Mustard yellow knit socks (similar) ✶ Glossier Cloud Paint in Storm

January brings with it the deepest snowfall I've ever seen. My husband tells me that it's rather mild compared to the drifts of his childhood, but I'm ecstatic. Lila hates the snow. Everytime her little red wellies touch the surface, already thawing in the bright winter sun, she breaks out into a wail. Still she's small and light enough to walk on the powdery crust – my heavy booted feet, on the other hand, sink all the way down to the mud and grass and hibernating snowdrops.
When you grow up in the tropics, snow is the most impossibly magical thing. As a child I used to pretend that the clattering chunks of early summer hail were soft, whispering snowflakes instead. The first time I saw snow, real snow, was in the winter of 2010, a month after I moved to England for my MA. It was near the close of a cold, gloomy day when I heard footsteps thundering down the stairs outside my student room to the shouts of 'Snow! It's snowing!'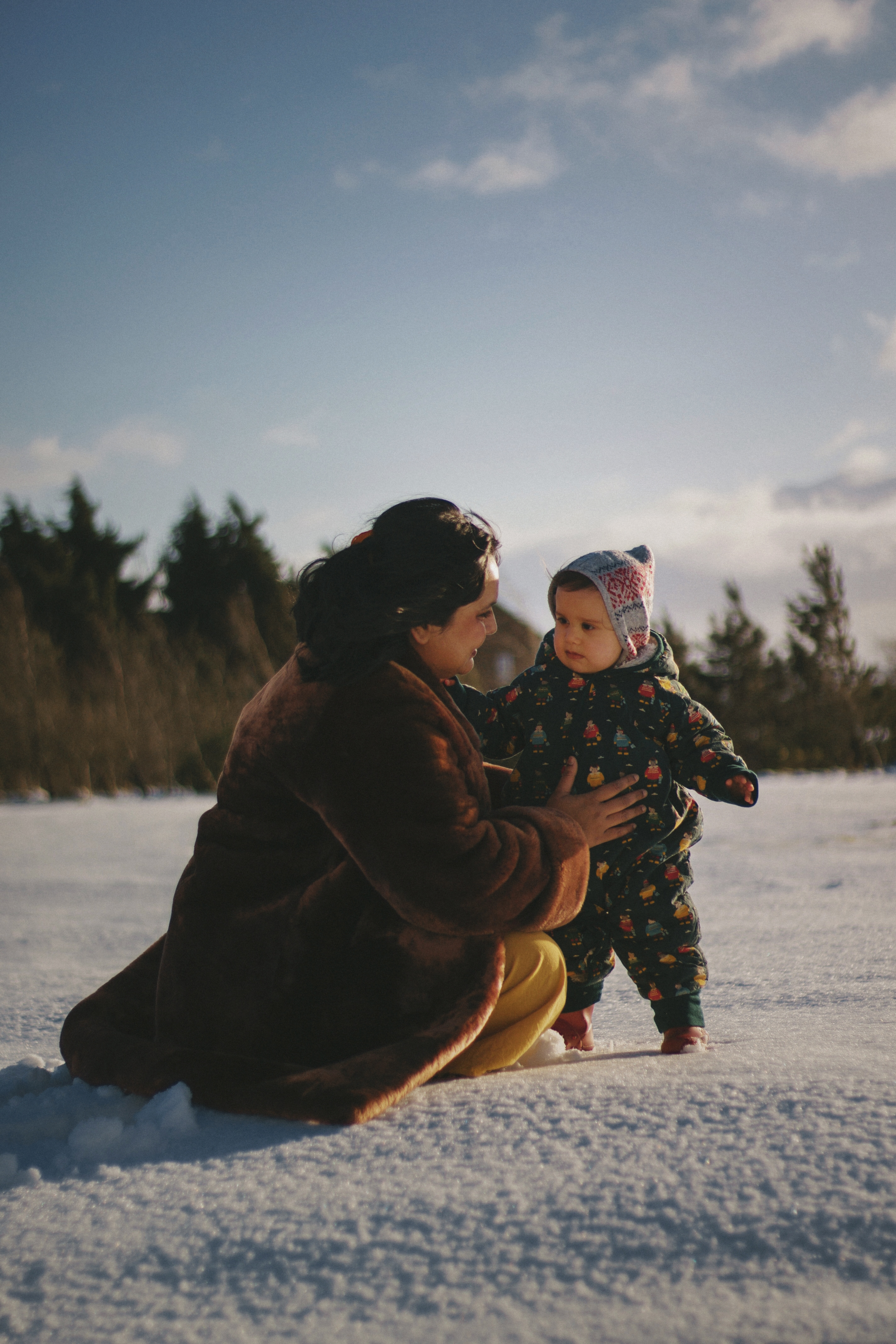 I grabbed my cardigan and slipped my feet into my boots and ran outside. Snowflakes fluttered and swirled down from the clouds and settled on roof tiles and gutters. Despite dreaming of it all my life, I was still awed into silence by the mad, swirling flurries illuminated by streetlamps, the muffled sussuration and hushed silence, the warm, wet kiss of snowflakes on my tongue. Long after my undergrad housemates had gone back to their rooms, I stood in the backyard, arms outstretched, face tilted up at the sky, letting the snow settle on my skin. Later that winter, I'd find myself walking to class in a snowstorm that enveloped the entire town for an otherworldly few hours, learn to rue the slush that inevitably followed, take several undignified icy falls before I bought my first pair of wellies, and come to regard snow as just another part of the season, but one which would always warm my heart.
Up in the Pennines last weekend, the snow had transformed the moors into an almost Arctic tundra under an icy blue sky. We tend to think of snow as white but when you really look at it, you see that it's anything but. The setting sun tinted it the same shade of rose as the break in the clouds, and as dusk fell on the valley, the drifts took on an underwater, almost ultramarine hue. By the end of the day, I couldn't feel my hands or feet or most of my face but my insides were flush with contentment and warmth. Maybe next year I'll be able to share some of this snow magic with Lila as well.