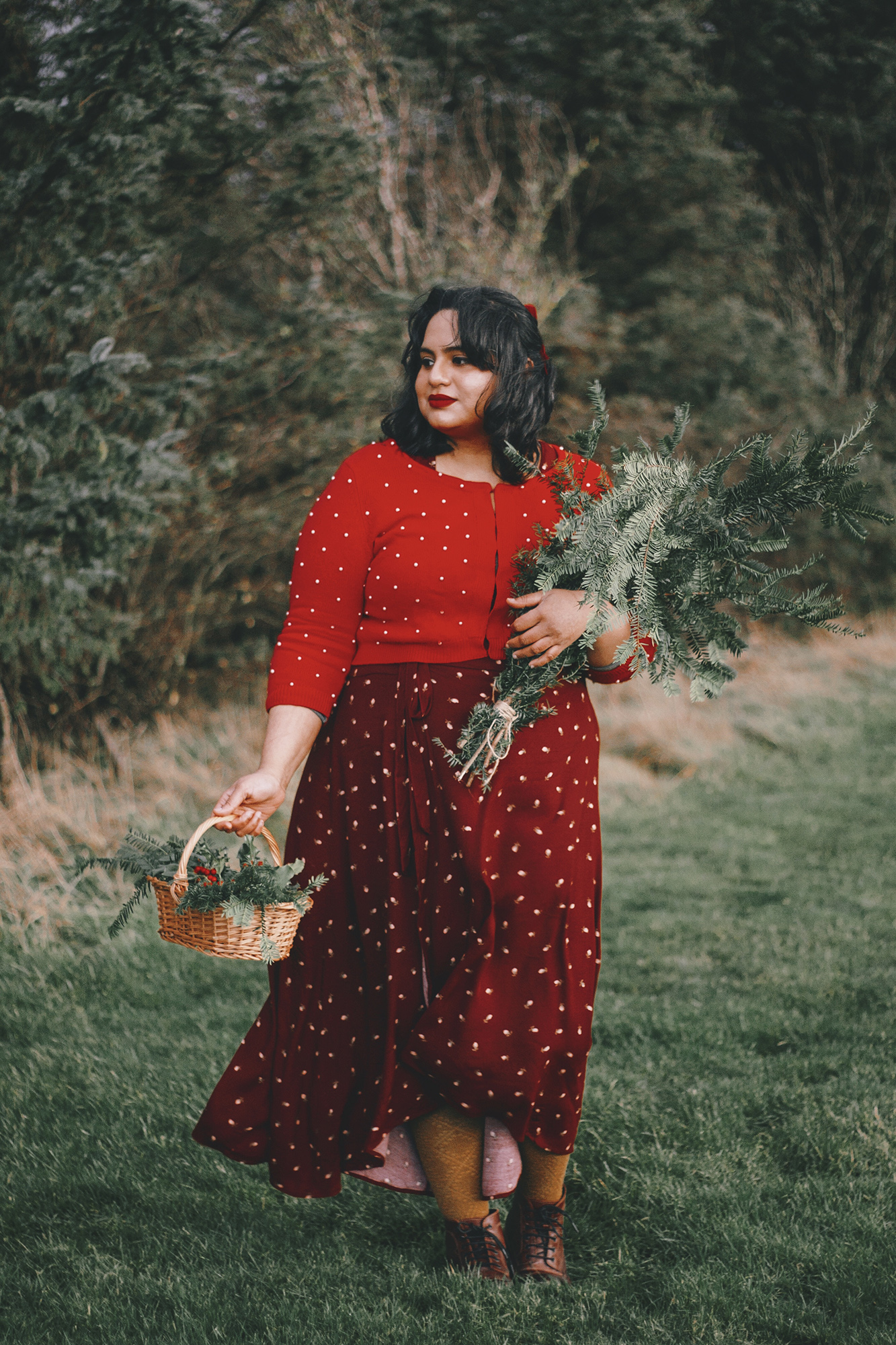 I'm wearing ✶ The Autumn dress by Christy Dawn ✶ Old ASOS beaded cardigan (similar here) ✶ Old Tabbisocks knit socks (similar here) ✶ Clarks brogue boots (similar here)
Lila is wearing ✶ M&S Paddington duffle coat (similar here) ✶ M&S cord dungarees (similar here) ✶ Hunter first kids wellies

The run up to Christmas is so frenzied, we almost didn't get the chance to take these photos! I had originally planned to make a wreath with the foraged greenery but with my health currently being what it is, I've sadly had to shelve that idea till next year. This year, the pine and holly I foraged from County Durham woods will be used for wrapping presents, displayed in jam jars, and adorn our unused fireplace instead.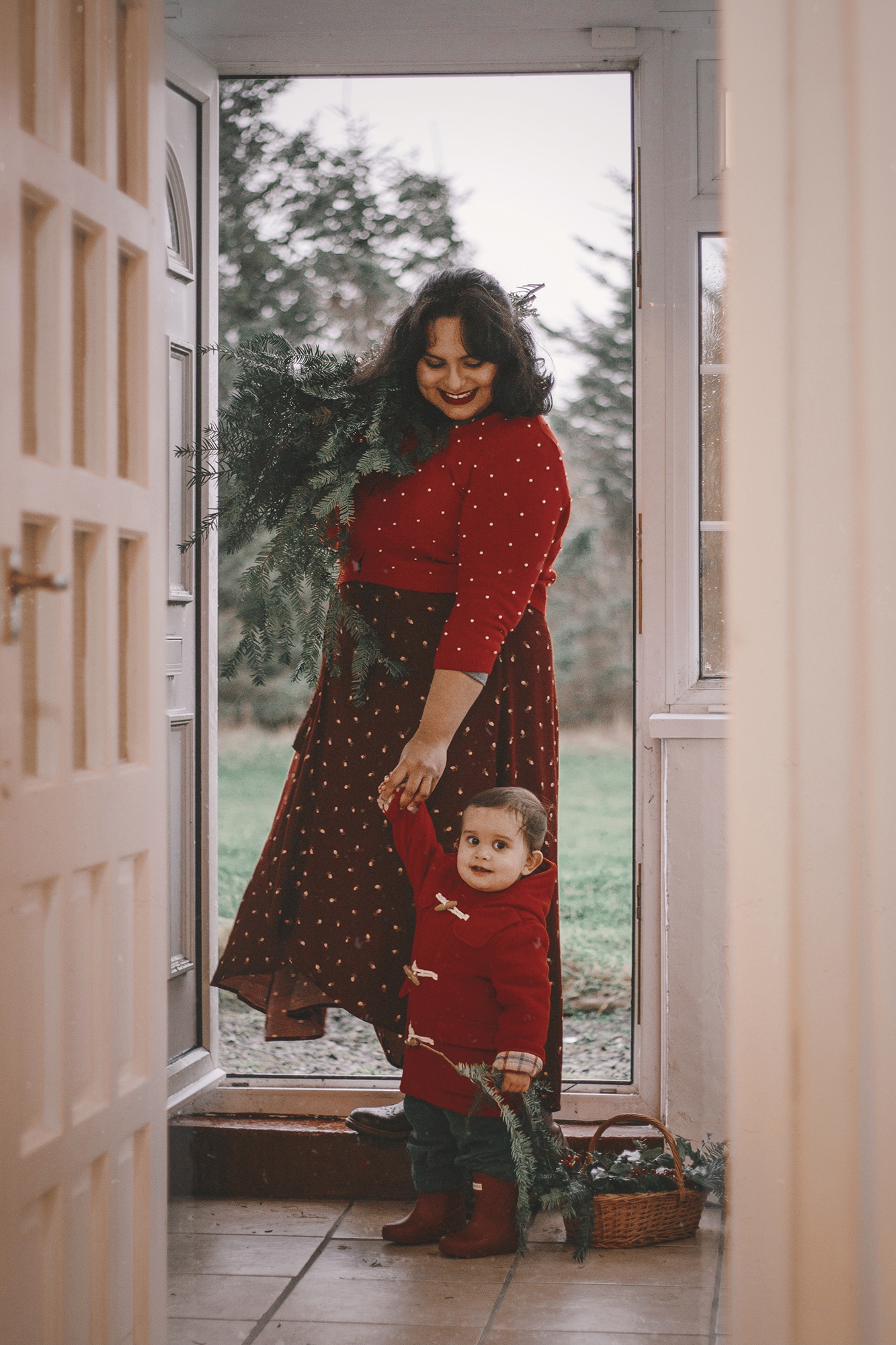 When I first tried on this Christy Dawn dress, I immediately decided that it had to be my Christmas dress for this year. It's so swishy and glam, yet very dress down-able – the perfect holiday dress! The burgundy on red look might be a bit too kitschy for me these days but if you can't do kitsch during the holiday season, when can you? Plus, I felt that far too many Christmasses had gone by since I last wore this old, old ASOS cardigan and it was time to break it out again. It's not as matchy matchy a mama/bebe look as our outfits in my last post, but aren't Lila and I just adorable in our coordinating ensembles? This is one of my favourite photos with her – it captures that warm, cosy, timeless holiday feel so perfectly, and is definitely going up on our photo wall (once I get a spare moment to make it!)
I know that social media is full of perfectly posed and photographed family Christmas images this time of the year, but looking at this photo, it struck me that I've seldom seen an 'aspirational' holiday image on Pinterest or Instagram that features a fat, brown, specifically South Asian person. Even while I was filled with all sorts of fuzzy feelings at the cuteness of this photo, it was a blunt reminder of how white these spaces and imagery still are. People of all ethnicities celebrate Christmas, yet aspirational holiday imagery like this – especially what's brought to you by social media algorithms – is still dominated by middle class whiteness. It's a sobering realization of how far we still have to go to decolonize these spaces. But as I always say, I started this blog 10 years ago to democratize and diversify the kind of imagery which I loved yet which never represented me, and a decade later that's what I'm still doing.