the point of this post is the coat. this coat is probably the hardest working item in my wardrobe (hence the title of the post, am i not clever etc.) i have essentially been wearing it every. single. day. this winter and pairing it without fail with my fur peter pan collar (although the other day, i wore it with a black ribbon bow- pics sometime soon!)
this coat has an entire history of acquisition behind it. it's a ben sherman and i fell in love with it when i first saw it on asos early in 2009. however, at 140 or so quid, it was wayyy out of my budget. and then there were the january sales and suddenly this item of extreme covetability was marked down to 26 quid! i needed no other incentive. it was mine, miiine!
i tell this story to everyone who asks me about the coat. when i first arrived in york (actually the day i first met my boyfriend) i was wearing this and i got photographed by some street style blog (who never actually published the pic – boo) and i told them the story as well! (i probably told it to my boyfriend too, but i don't think he remembers. are you listening, david? 26 quid ben sherman coat!)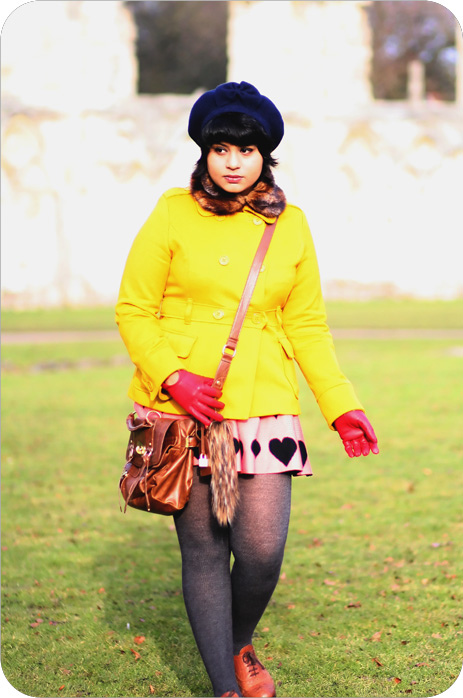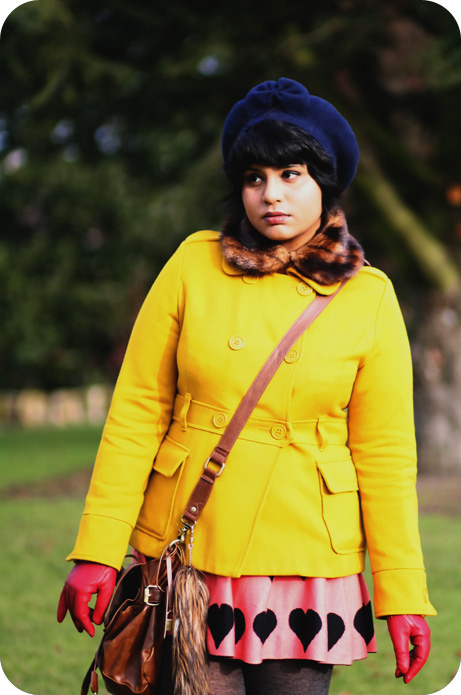 we took these photos in the museum gardens which are beautiful.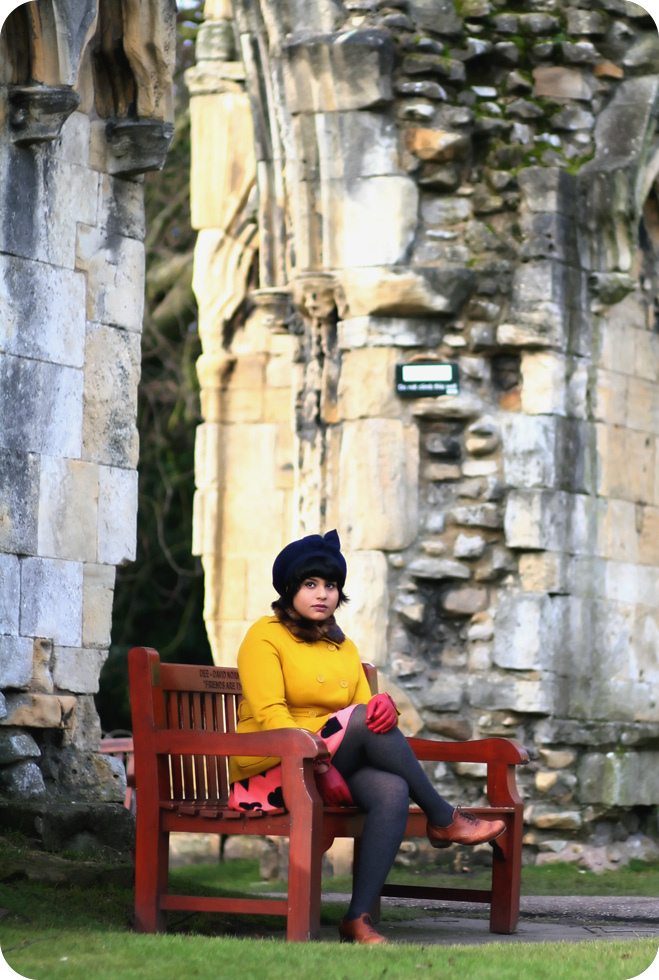 this is probably the most accurate colour of the coat – it's a lovely chrome yellow/mustard.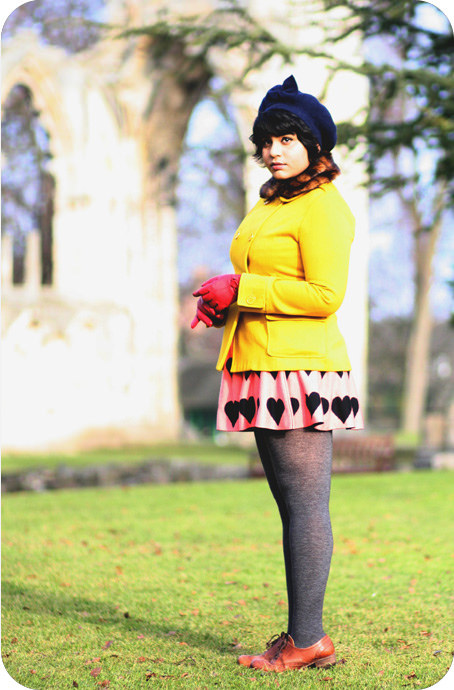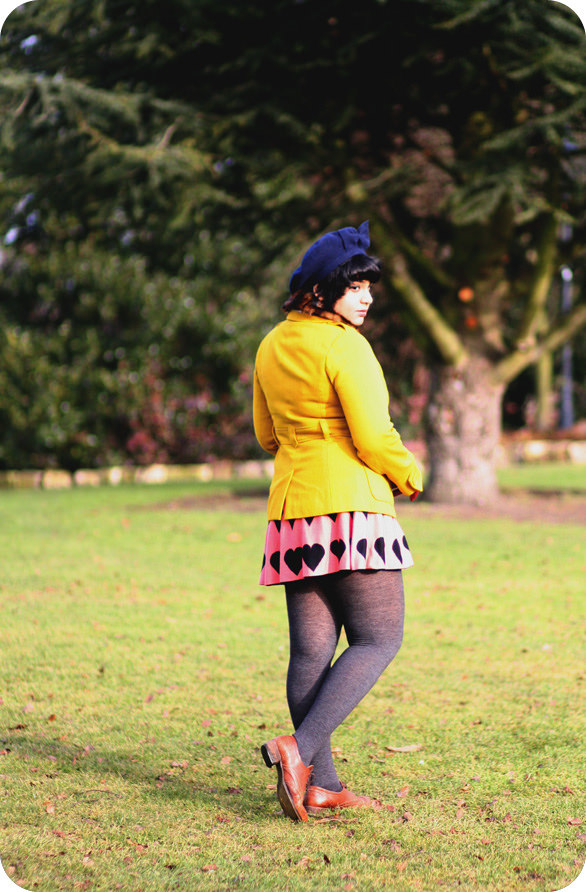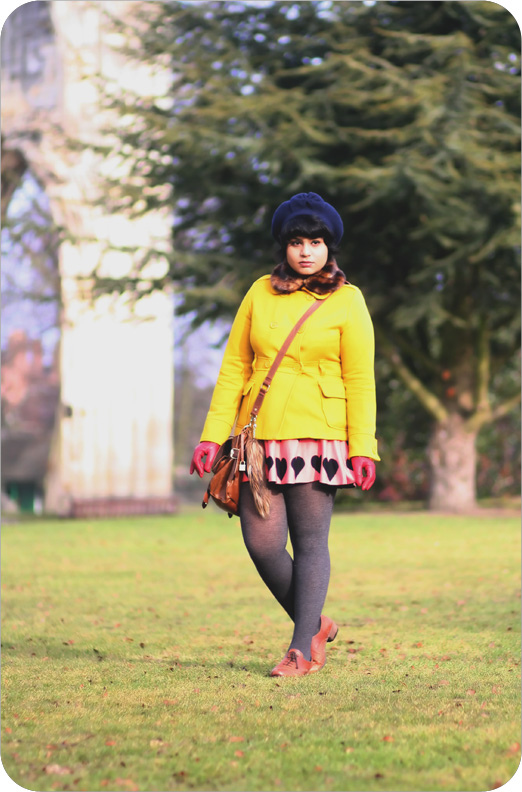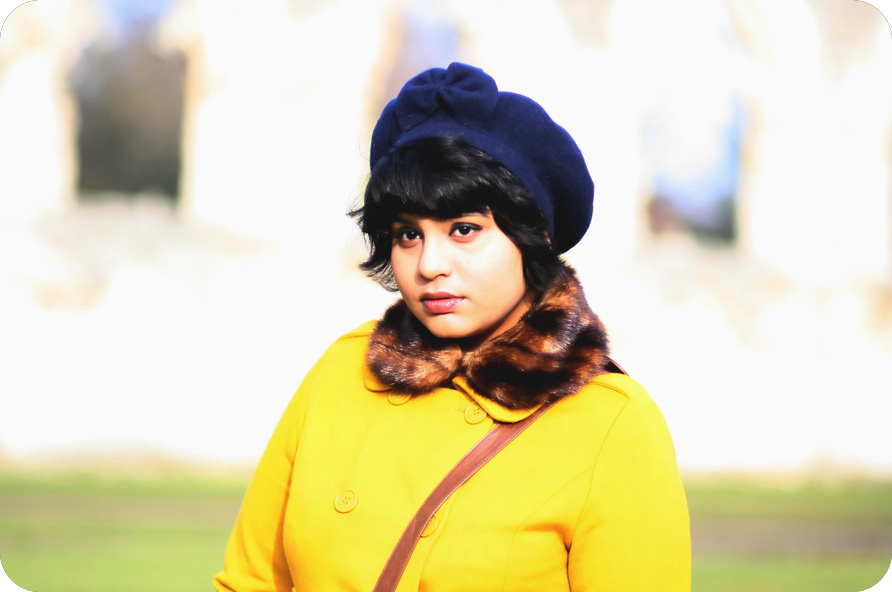 top (not pictured) -asos
coat – ben sherman  via asos
skirt -asos
beret – accessorize
gloves – accessorize
collar – asos
satchel – next
fake animal tail – h&m
tights – tabio 210 denier tights
brogues – asos
in other news, #pluslondon tomorrow! so excited eeeee!