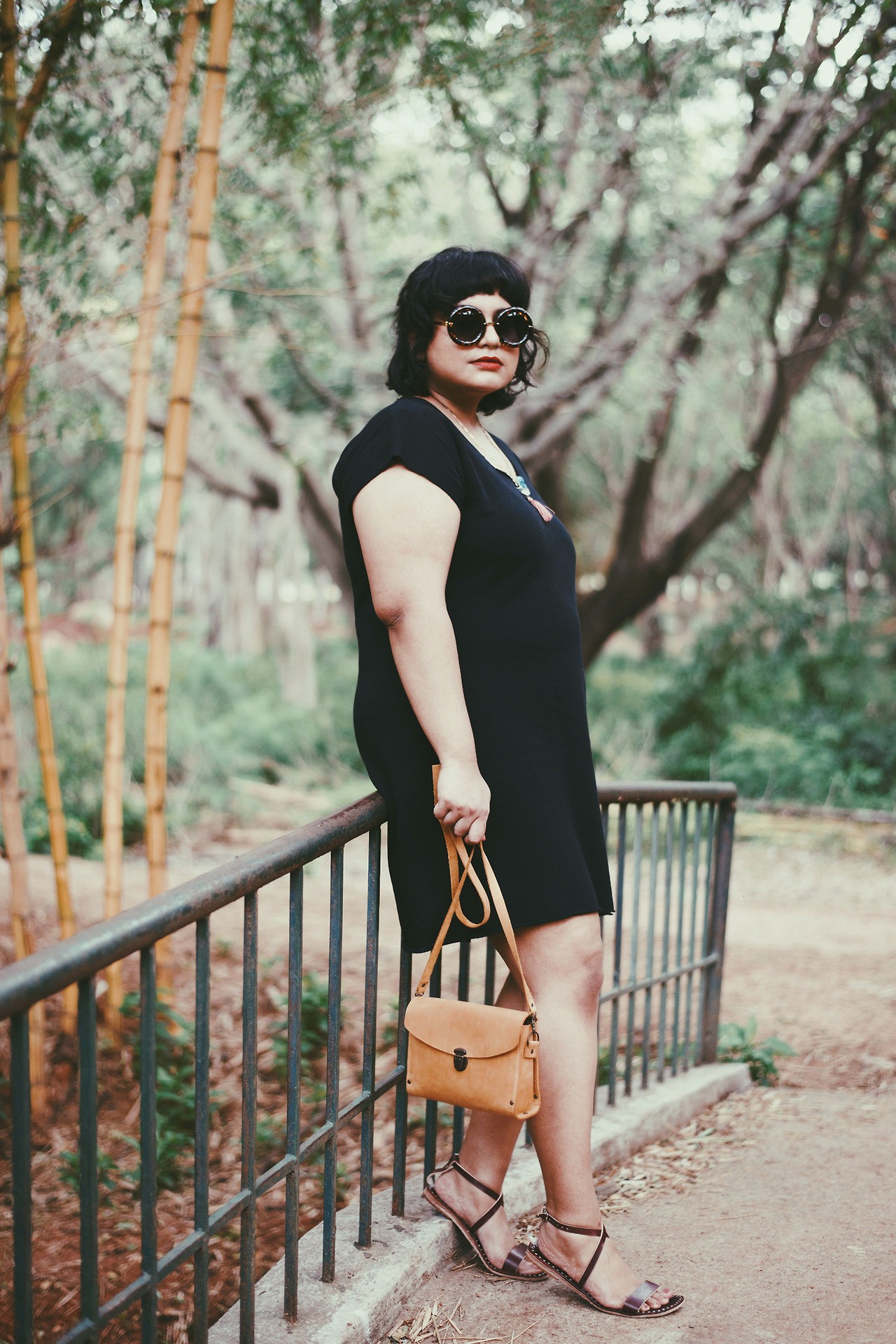 Wearing ✶ The Dress c/o T. S. Fux ✶ 7X chunky round sunglasses ✶ Eclectic Eccentricity jewellery neckaces and rings ✶ Aase ring ✶ Aelia ring ✶ Tassel necklace (similar) ✶ Midnight druzy necklace (similar) ✶ Crazy horse leather crossbody satchel ✶ Cross strap leather sandals
Change of pace! Summer and I aren't the best of friends, and the hotter it gets, the less I want to fuss around with clothes and makeup. Which is why I'm so glad to have found the ultimate T-shirt dress that I can just throw on and walk out in while looking every bit as chic as I want to. This is The Dress by T.S. Fux, it's ethically made in the US from the softest cotton terry knit and comes in sizes XS – 4X. I'm wearing the 1X here and it's a lovely fit on me. The dress is lightly shaped at the waist but not so much that it loses the baggy, oversized effect. (For the record, I generally wear a UK 18-20/ US 14-16.) I had no idea terry cotton could be so comfortable in Indian summers! I was wearing this dress all day on a 32 degree day (almost 90 degrees in American temperatures) and I didn't even break a sweat. Petition for T.S. Fux to make this dress in every colour under the rainbow (it currently comes in black and heather grey) because it truly is the ultimate T-shirt dress I'd been looking for!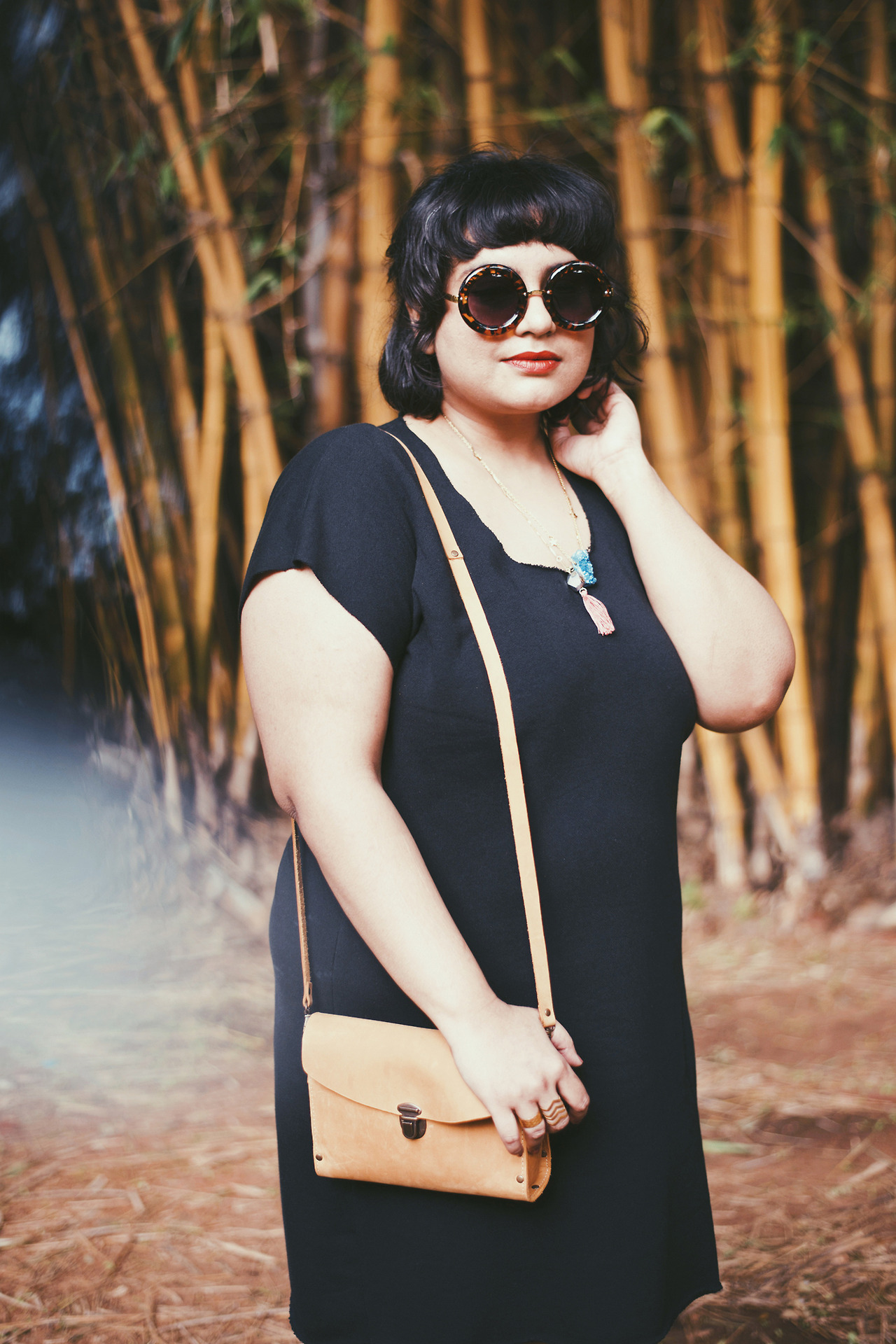 I accessorized the dress with my new ridiculously bug eyed sunglasses that I just refuse to take off even though I can't see anything in them (I'd need prescription lenses.) When it comes to eyewear, I can never resist anything that's massive and round, so the moment I saw this pair I knew I had to have it. I finished off with some pretty bits and bobs from Eclectic Eccentricity which are sold out now alas! But I've linked to some similar pieces that you can shop if you want to try out this look yourself. My bag and sandals are also handmade, as I've been restricting my purchases to ethically and artisan made products as much as I can. It's singularly the best wardrobe related decision I've made in a long time, especially since I've always been drawn to unique, one-off pieces you can't find everywhere. 13/10, would continue forever.