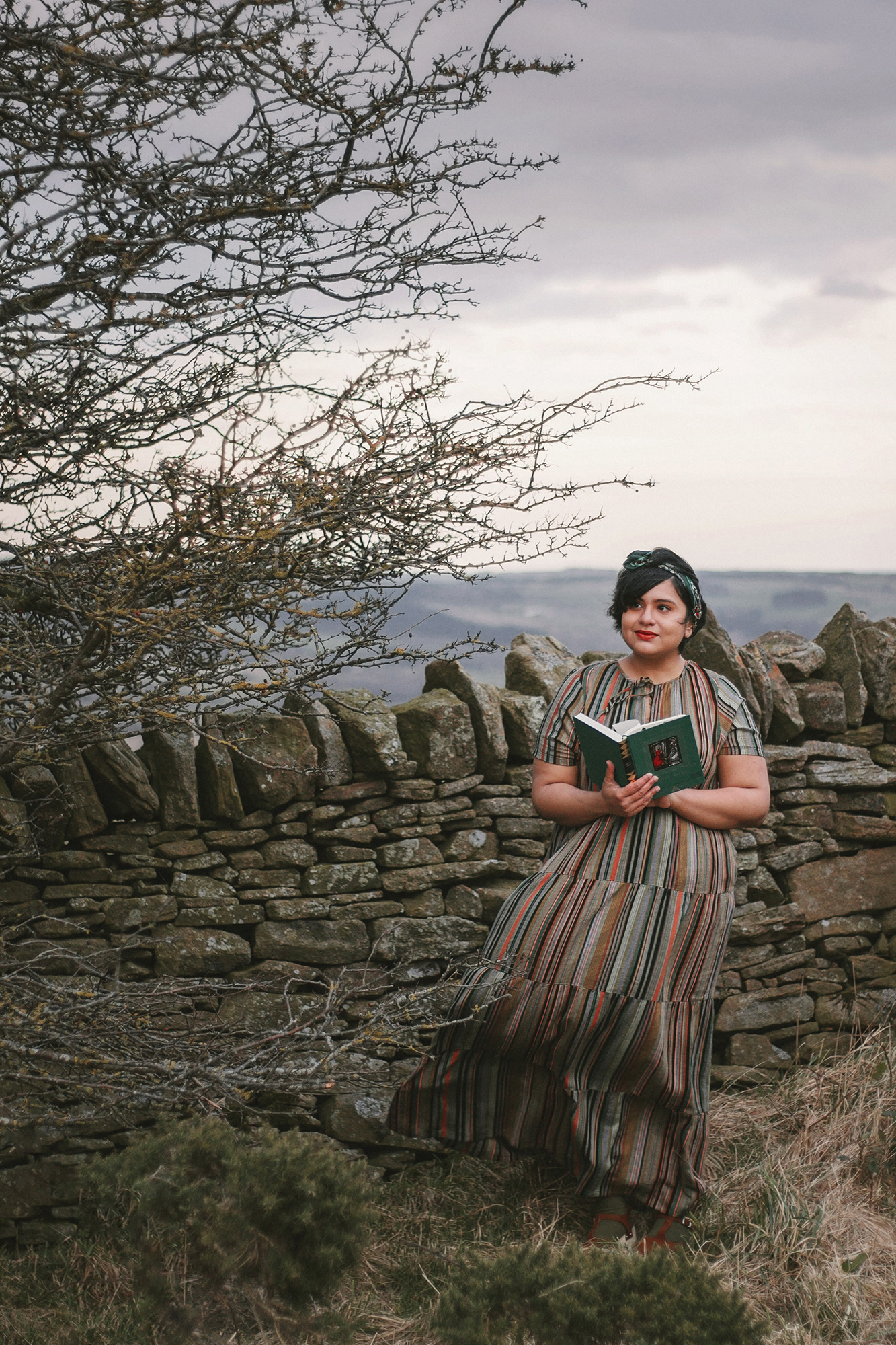 Wearing ✶ Daze Dress in Watercolor c/o Ace & Jig ✶ Vintage Liberty scarf ✶ Old ASOS clogs ✶ Olive tights from eBay
First post of 2020 and it's taken us a while to start shooting again, hasn't it? But that's what life with a 7 month old is like – trying to squeeze out a precious few moments between feeds and naps and playtime to get anything other than parenting done!
I was gifted this stunning maxi dress from Ace & Jig's resort collection sometime before Christmas, and it's only in February that I've taken it on its first outing – amidst the hills and moors of County Durham. Full disclosure, I did wear my winter coat on top between photos, but the wind kept swishing and draping the full, tiered skirt of the Daze dress so beautifully everytime I took my coat off, I just had to brave the cold a little to capture that movement. And I think it was totally worth it, even though I was incredibly grateful for our heated car seats right afterwards!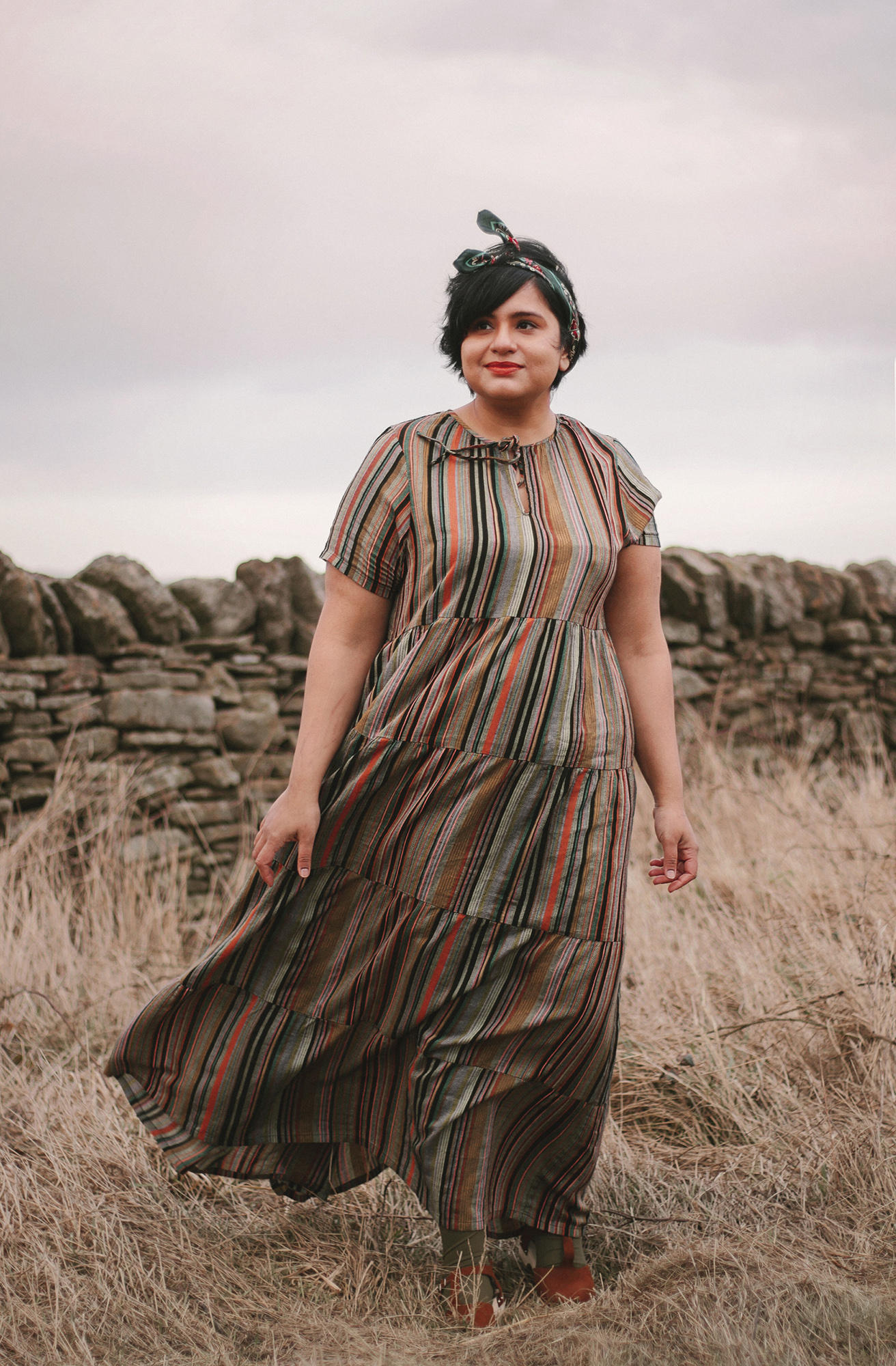 I've had a bit of an ongoing love affair with tiered dresses since last summer, so the Daze dress was an instant favourite the moment I lay my eyes on it. The fabric – watercolor – is a fine cotton weave that's very much suited to summers and somehow seems to get prettier and more intricate everytime I look at it. In terms of sizing, I'm wearing the 1X here as with all my other Ace & Jig pieces. Now that I've regained the weight I lost in pregnancy and gone back to my usual size (UK 18-20), this dress is just very slightly snug around the armholes – much like the Marie dress – but not in a way that's restrictive or uncomfortable or even really noticeable once I'm out and about. My upper arms are proportionally the largest part of my body, so this is an issue I often encounter with sleeves. Which is why I always find it really helpful when retailers provide detailed measurements for every garment size – something I've noticed on the Ace & Jig website in the time since I picked out this dress.
You can see my reviews of other Ace & Jig styles from past collections by going to the ace&jig tag or visiting the links below!