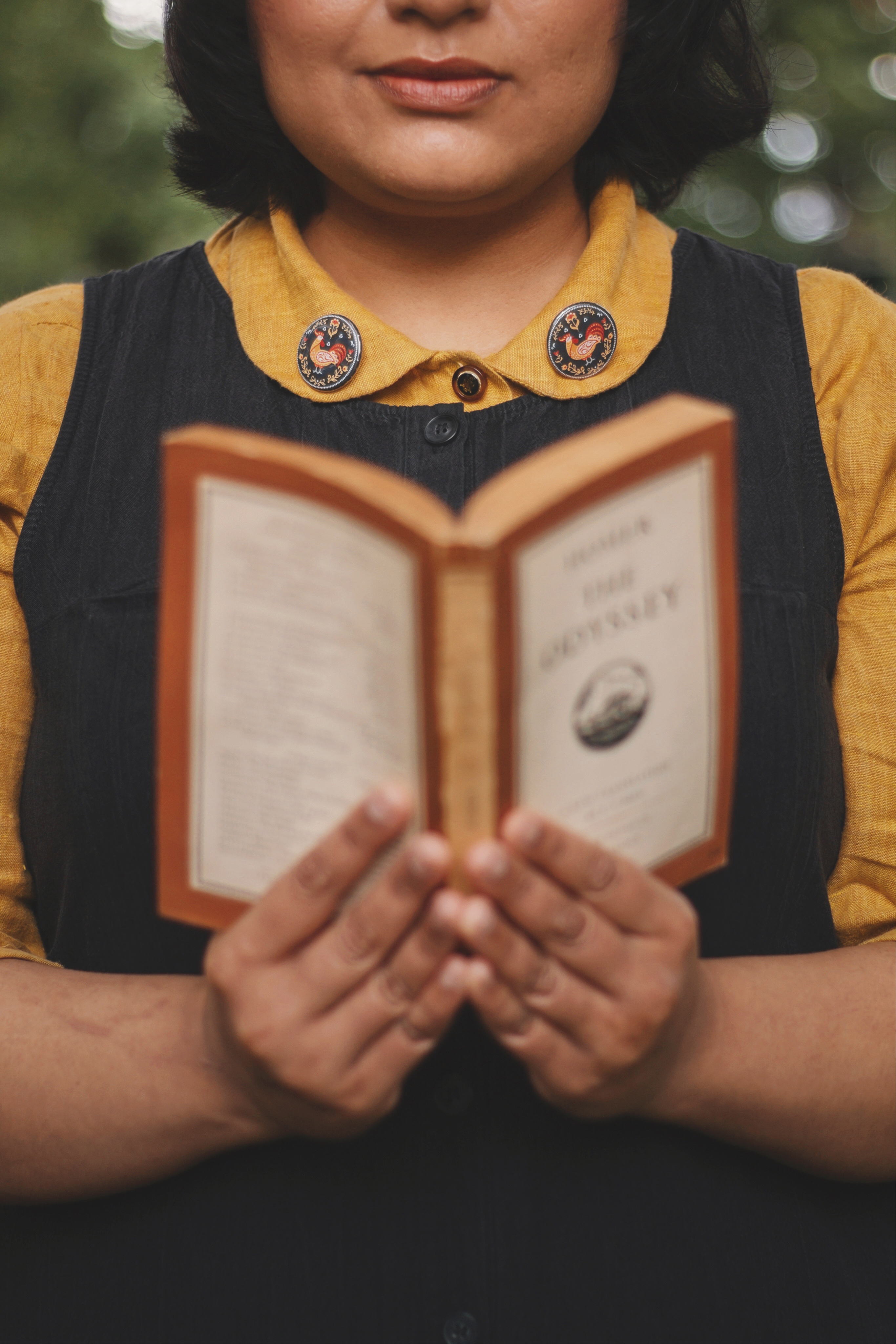 Wearing ✶ Bespoke linen blouse ✶ Redbubble pin buttons as collar pins ✶ Old ASOS jumpsuit ✶ Redbubble Socks ✶ Redbubble tote bag ✶ Old Clarks Oxfords
Get 15% off your Redbubble order with my code RBC-B2S20-kittehinfurs
Late summer's given way to dark, drizzly days, there's a distinct chill in the air that invokes cosy evenings in front of the fire, and the apples are ripening in the orchard – after the long summer of lockdown, autumn is finally here and for most of us across the northern hemisphere, that means the beginning of a new school year.
My school days are long over, even in the American sense of University and grad school, and my second set of school days – as a parent that is! – are still a couple of years away. But that doesn't mean I can't bring you some back to school outfit inspiration in the 'dark academia' style I so adore! With a little twist of colour and print of course, thanks to Redbubble.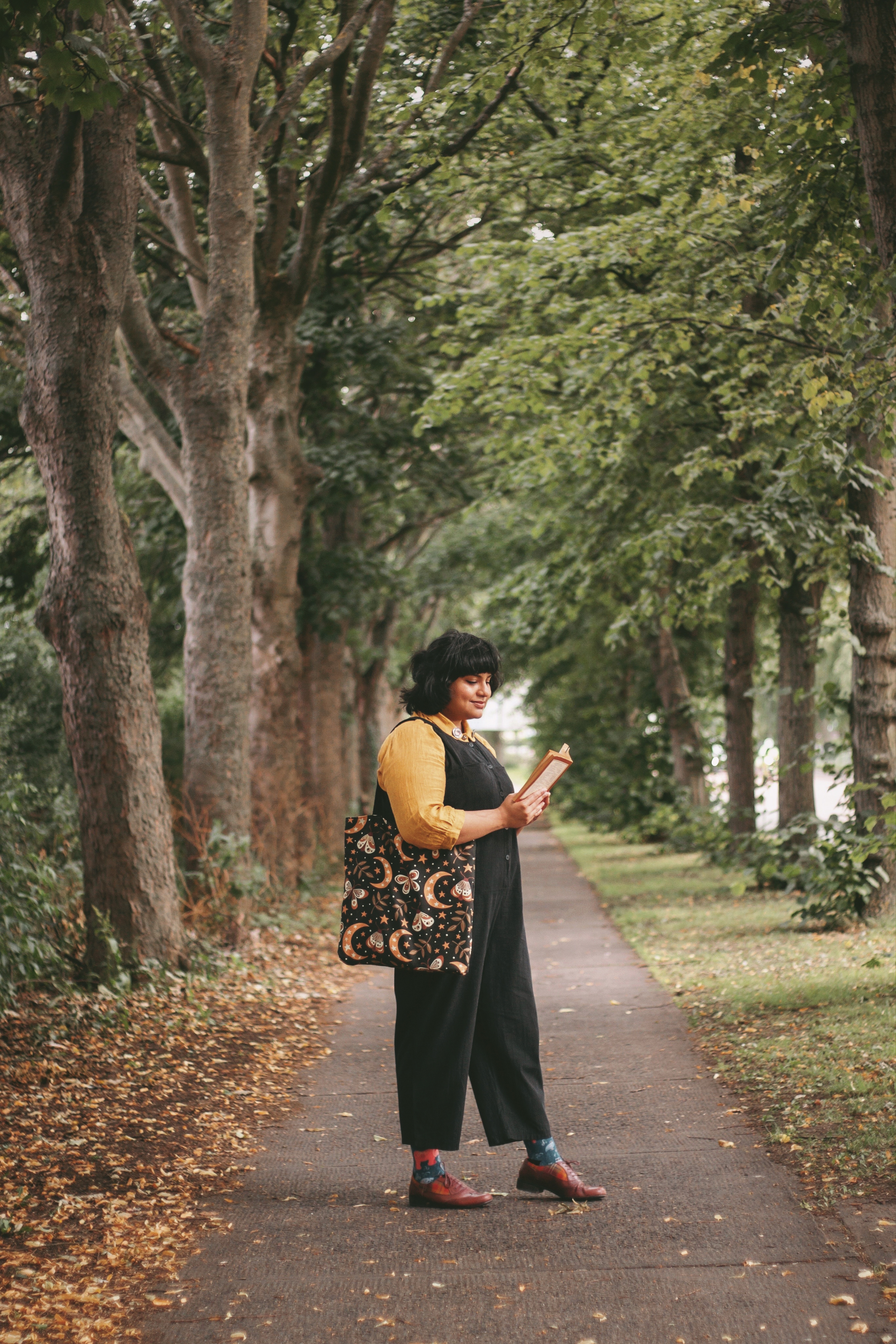 For this look, I wanted the core of my outfit to be quite utilitarian, yet timeless – a plain back boilersuit paired with a linen peter pan blouse. And then I added some pops of interest with the button pins doubling up as collar pins and socks to coordinate with them. Both the pins and socks are from Redbubble and feature similar folkloric patterns by Skaska. I have a deep and lasting fondness for folk art and art styles inspired by traditional patterns, and I love that with Redbubble I can get my favourite art styles on not just wall hangings and prints but accessories, clothing, notebooks, bags, and so much more.
The tote bag is also from Redbubble and the witchy print of moths and moons felt so classically autumn, it was the obvious choice. Incidentally, this bag is one of those rare accessories that causes strangers to compliment you on it and wish they had one like that (a shop assistant at the Body Shop last week who was v sweet!)
I might only be pretending to read The Odyssey in these photos but here's an unexpected and lovely coincidence – this particular copy belongs to Owen but it's the same translation of the Odyssey (E.V. Rieu, and a very enjoyable one) that I read as an undergrad! So that takes me right back to second semester and geeking out about The Classical and Christian Background. Which will be 15 years ago next spring, come to think of it. How ancient am I? As ancient as the greys in my hair indicate and probably a bit more than that!