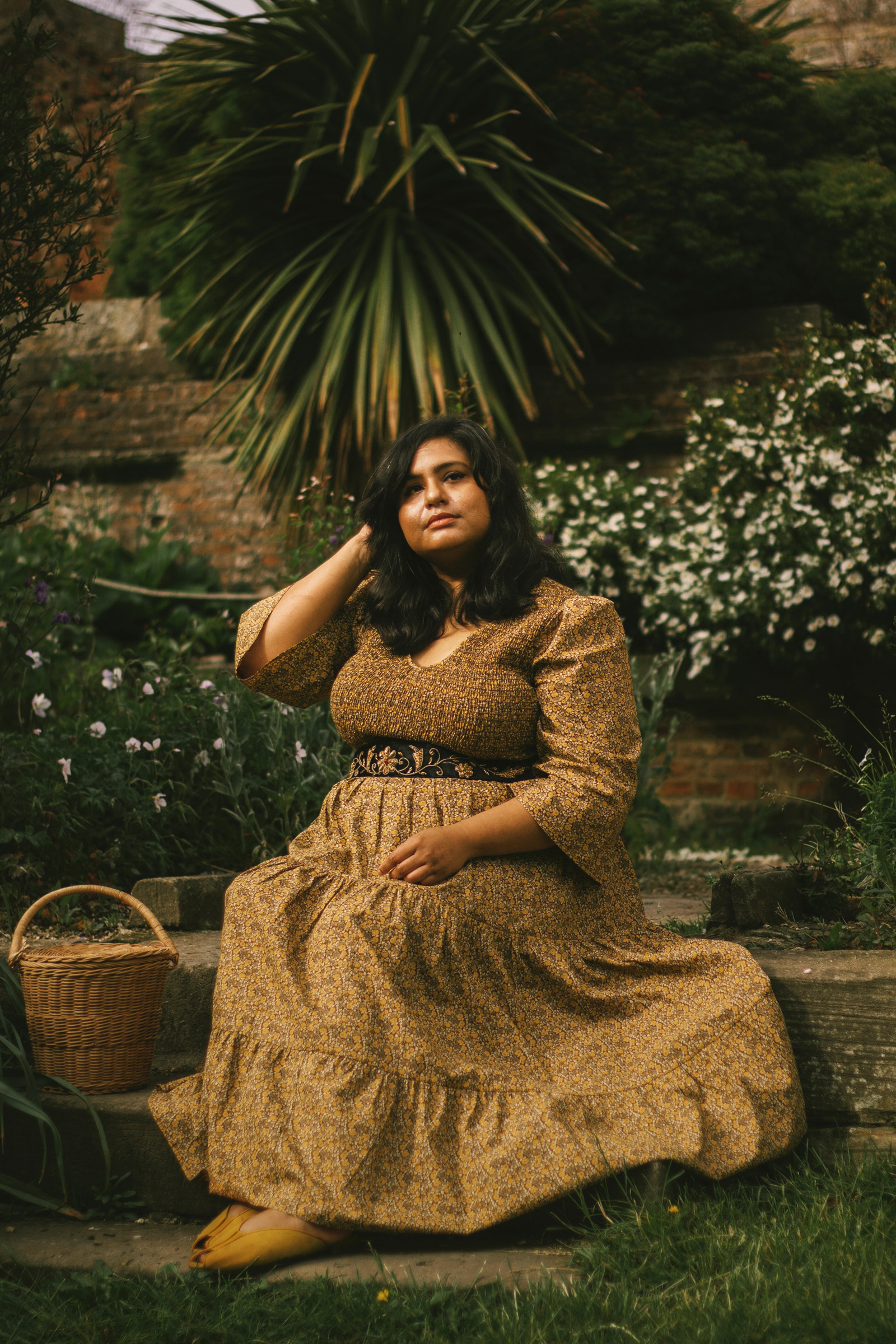 Wearing ✶ The Basil Dress c/o Christy Dawn ✶ OlliElla basket bag ✶ Vintage 1940's velvet sash (similar custom made on Etsy) ✶ Old ASOS shoes (similar on ASOS)

On our third wedding anniversary, Owen and I took Lila to Gibside and had a lovely wander in the gardens and orangery. While we were walking along the meadow, a lovely old lady stopped us just to say how perfect we looked as a family and coo at Lila (she's an absolute hit with little old ladies, it's so endearing) so naturally that made our day! I fell deeply in love with the ruined orangery at Gibside. The tall brick arches with the overgrown garden within was like something out of The Enchanted Castle – my favourite Edith Nesbit novel – and I felt just like the caretaker's niece, Mabel, pretending to be princess for the day in 'borrowed' finery and jewels.
My princess-esque finery however was the Basil Dress by gifted to me by Christy Dawn. My favourite dress last autumn was by Christy Dawn as well and the way it moved on my body made me feel like a fairy queen. The Basil Dress with its oh-so-full skirt is similarly made for moving, for twirling and dancing and running through the meadows . The thing I love most about Christy Dawn dresses is how amazing they make you feel when you're wearing them. So many clothes these days are tailored to look good only on hangers, but both my Christy Dawn dresses are made to be worn and lived in.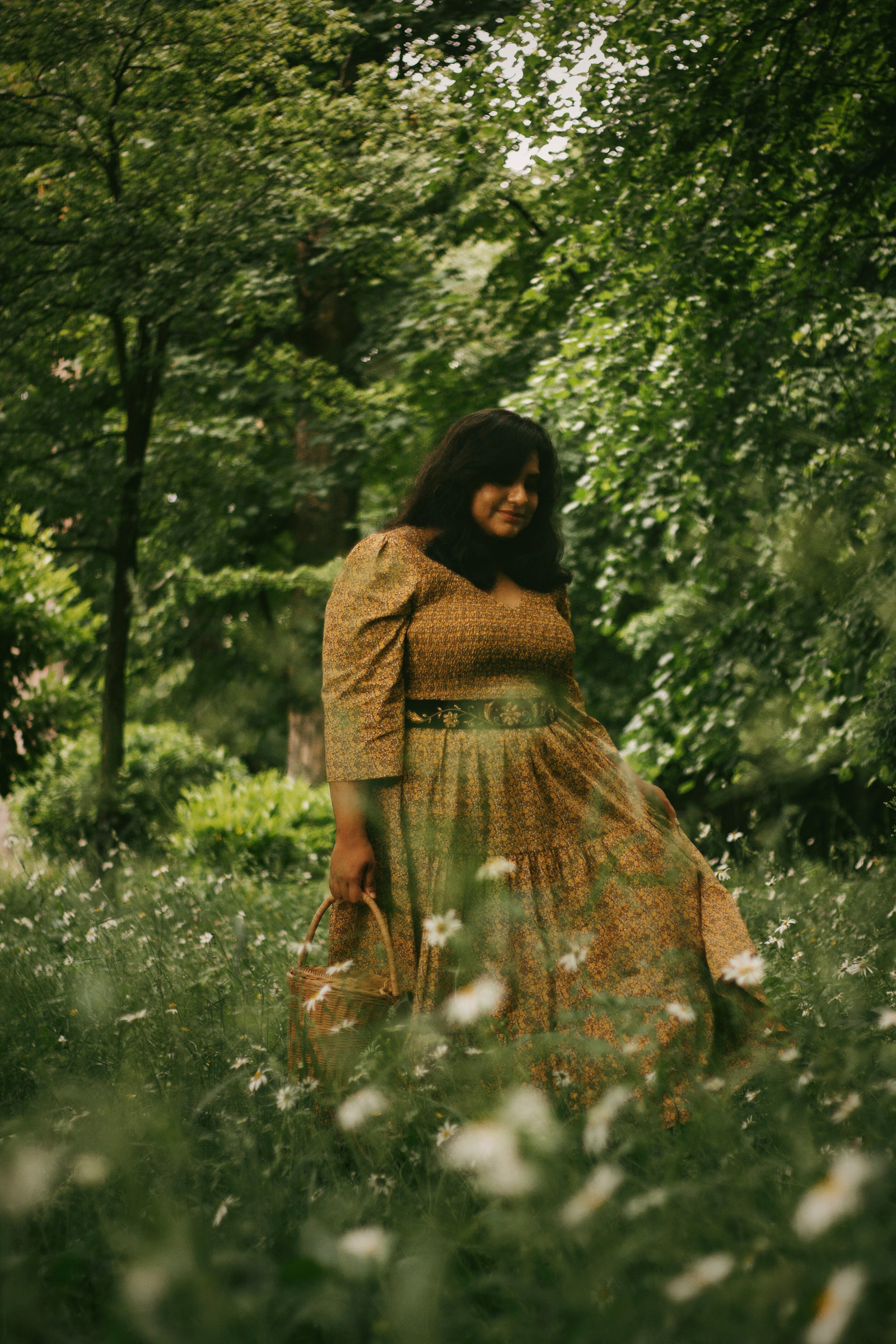 I'm right in between the 1X and 2X on their sizing chart, so I sized up to the 2X in the Basil Dress. It's loose, comfortable fit on my UK 20-22 body with plenty of room in the sleeves (as my arms are the largest part of my body, sleeves are what I usually struggle with in clothes that fit everywhere else) and the shirred bodice would work for range of sizes. I could easily have sized down to the 1X, which is what I would recommend if you're inbetween sizes and like your clothes to be a bit more fitted.
I'm wearing this dress in Golden Blooming Vine which is a floaty, lightweight cotton lawn, absolutely sumptuous to the touch. The cotton used in Christy Dawn fabrics is regeneratively grown in India by a farmers and artisans collective. At a time when so much of what's labelled as 'sustainable' in fashion is merely greenwashing, Christy Dawn's approach is not just unique but goes above and beyond most ethical and sustainable brands' practices to truly earn those labels.
As it was our wedding anniversary, I decided to pair the Basil Dress with the vintage 1940s sash I wore on my wedding day. Although my wedding dress itself lives neatly packed in its special dryclean box, I'd always meant to reuse my accessories and shoes on special occasions. And what could be more appropriate an occasion than our anniversary at the enchanted castle?