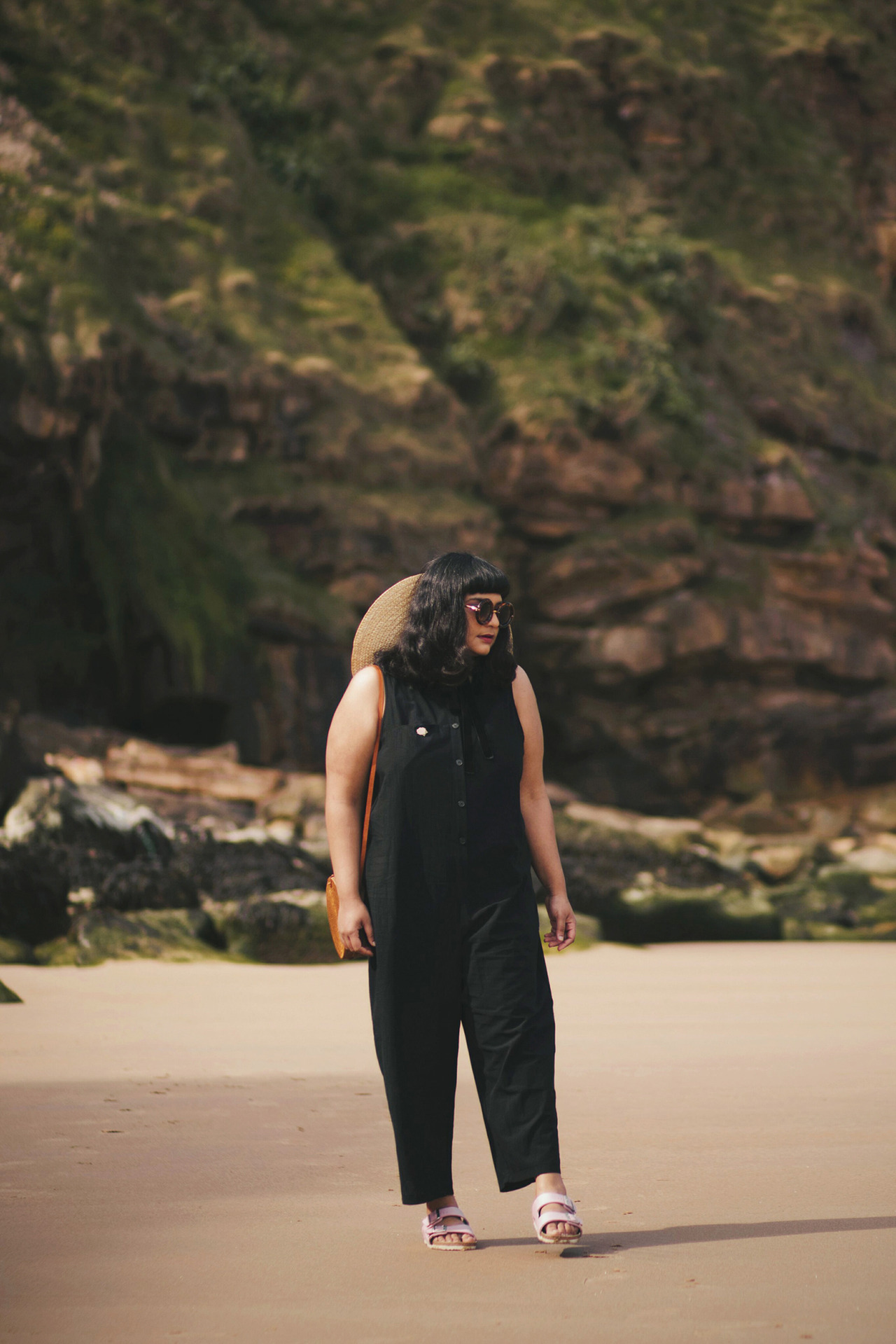 Wearing ✶ ASOS minimalist jumpsuit (Identical jumpsuit here) ✶ Broad brimmed straw hat ✶ Rattan circle bag ✶ Last year's Birkenstock Arizonas (Pink Birkenstock Arizonas here!) ✶ 7X brand chunky sunglasses (Similar here) ✶ Ban.do floral enamel pin
I've found the beach and it's only 15 minutes from our house! Last weekend, we drove to Tynemouth and spent a perfect summer afternoon at King Edward's Bay. Although Longsands is the main beach at Tynemouth, we wanted to go somewhere with fewer people, and this little smuggler's cove of a bay was just the right spot. Overlooked by the Tynemouth Priory, King Edward's Bay has that quaint storybook feel with rock pools on one end and a sandy stretch of beach curving out to the North Sea. There's a longish set of steps that leads down to the bay from the promenade, which is one of the reasons why it remains fairly deserted even on weekends! When we were there, most of the crowd was gathered near Riley's Fish shack on one end of the beach – we didn't quite feel upto braving the queue there so we explored the rock pools and paddled on the shore instead.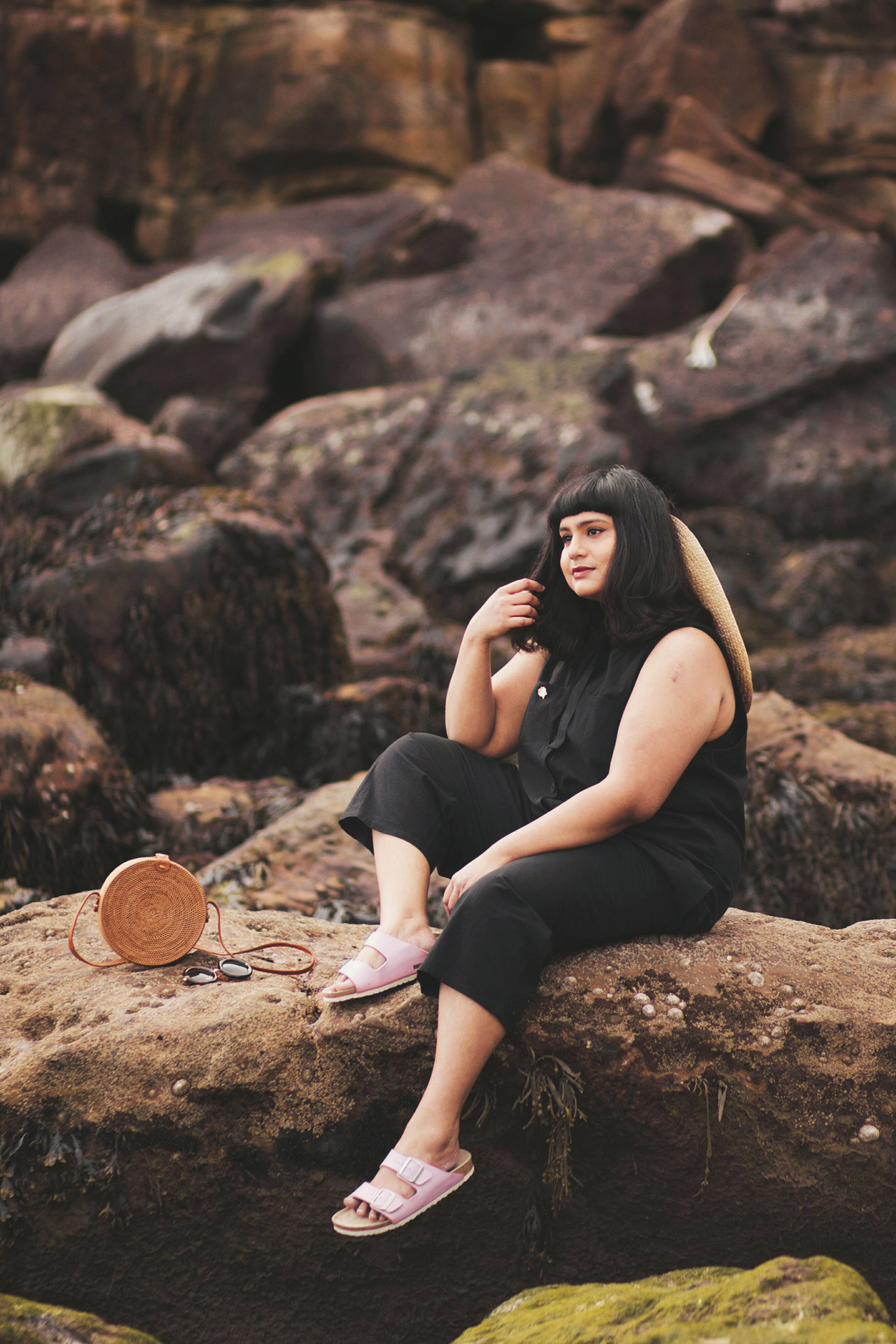 It's not quite swimsuit weather in the north of England yet (at least not for tropic dwellers such as me!) so I wore my new jumpsuit instead and accessorised it with some beachy pieces in straw and wicker. I scooped up this jumpsuit the moment I saw it in stock in my size on ASOS (UPDATE: ASOS has restocked it now) and only when it arrived did I realise where I'd seen it before – on Etsy! It's without a shade of doubt the most comfortable one-piece I've owned, I just love the bagginess and minimal styling and it's super easy to get in and out of. The Etsy store that makes an identical one of this will also do larger sizes than mentioned on the listing, just drop them a message!
We ended the day with a bit of a misadventure when I fell into a rock pool and got myself a huge lump on my shin – not one of my most graceful moments! Thankfully my camera lens which I managed to soak in seawater came back to life after a day of drying in the sun – phew! If you're around Newcastle and looking around for the perfect spot for a picturesque day at the beach, you'll love King Edward's Bay. Do make sure to get there at low tide though as it's a tiny cove that gets swallowed up by the sea at high tide. And keep a brush in your beach bag to sand off with before getting home (we learned that the hard way!)